Very rarely do celebrity talk shows manage to give us the raw and unfiltered versions of our favourite celebrities. Rendezvous With Simi Garewal managed to give us exactly that and that was the reason for the phenomenal success the show had. Now an interview of Hrithik Roshan from the show is doing rounds on social media.
The video is from Hrithik's appearance on Rendezvous With Simi Garewal back in 2001. Simi Garewal, who is known for extracting the most profound answers from her guests, has Hrithik Roshan in a tough spot. She asks him if he loves himself. The question catches Hrithik off guard and the silence that follows the question is too much to handle.
Take a look at the snippet from the interview here.
After a pregnant pause, Hrithik answers, "I have learned to be comfortable with myself. But love myself? That's a bit too much, I don't think I'll ever get down to doing that."
The answer has left netizens speechless and they are marvelling at Hrithik's vulnerability on the show. Here's what they had to say about it.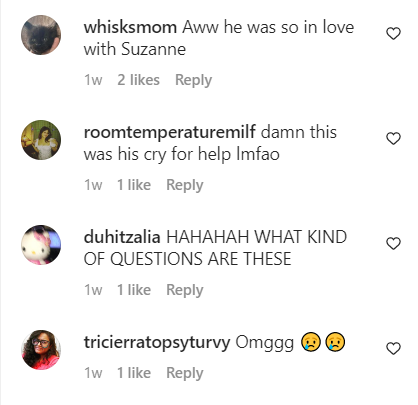 Honestly speaking if someone asked me that question even I would be like Hrithik. But on a lighter note, Rendezvous With Simi Garewal is the gift that always keeps on giving.