Someone wise once told me that I should never put people on a pedestal, no matter how close or distant I am to them. I did not pay heed to that advice when it came to developing a crush on Shahid Kapoor since his Ishq Vishk days. Fast forward to today, Shahid Kapoor is making outrageous statements left, right and centre. It is only making me heave and wonder if he really takes stock of what he goes on to say at these press conferences and interviews.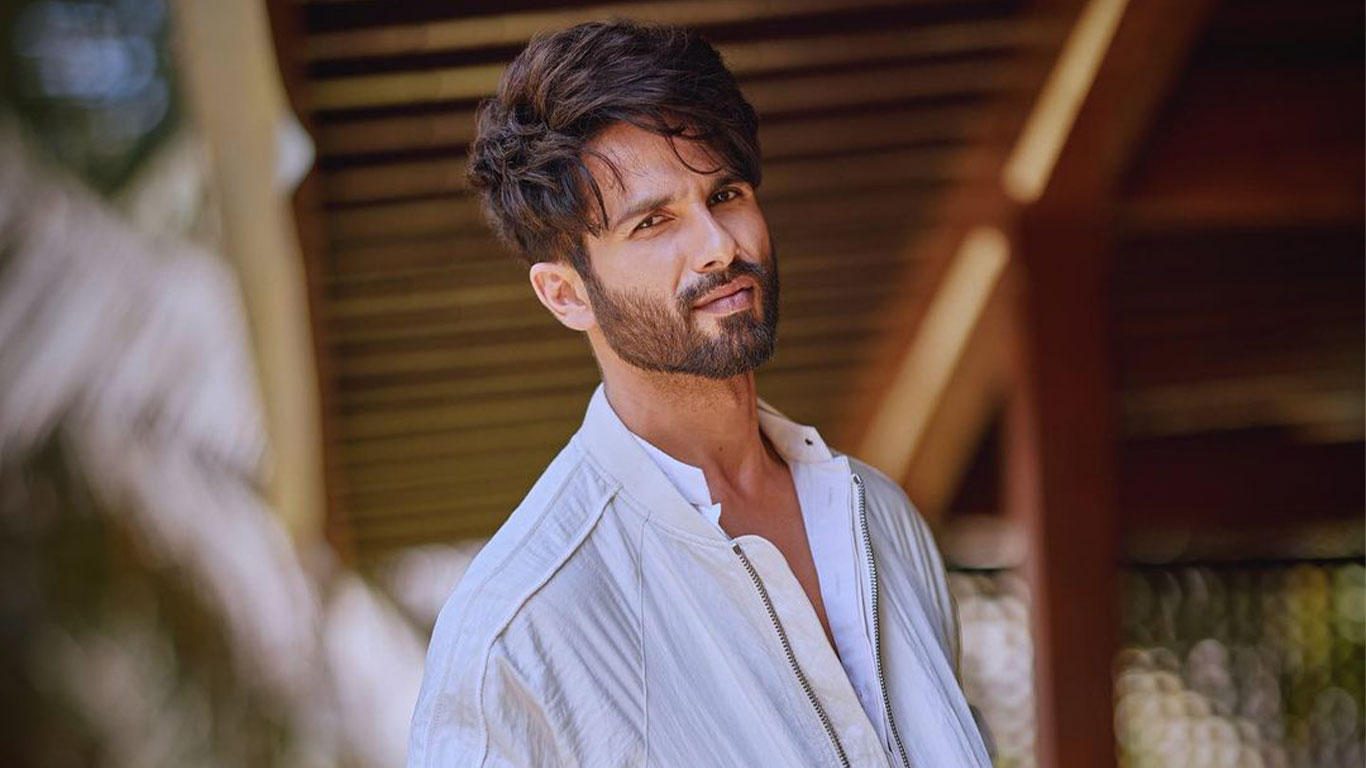 Here are seven instances I wish Shahid Kapoor really put some thought over what he said.
1. When he said that marriage is all about a woman fixing a man's messed-up life.
In an interview with Film Companion, Shahid Kapoor revealed how he has "finally figured out this entire marriage thing". The actor received a lot of flak on social media and many called him a "man-child". Who's gonna bell the cat and tell Shahid that women aren't rehabilitation centres for men? It is the job of a man to fix himself and take responsibility for his own actions. Women aren't nannies for men.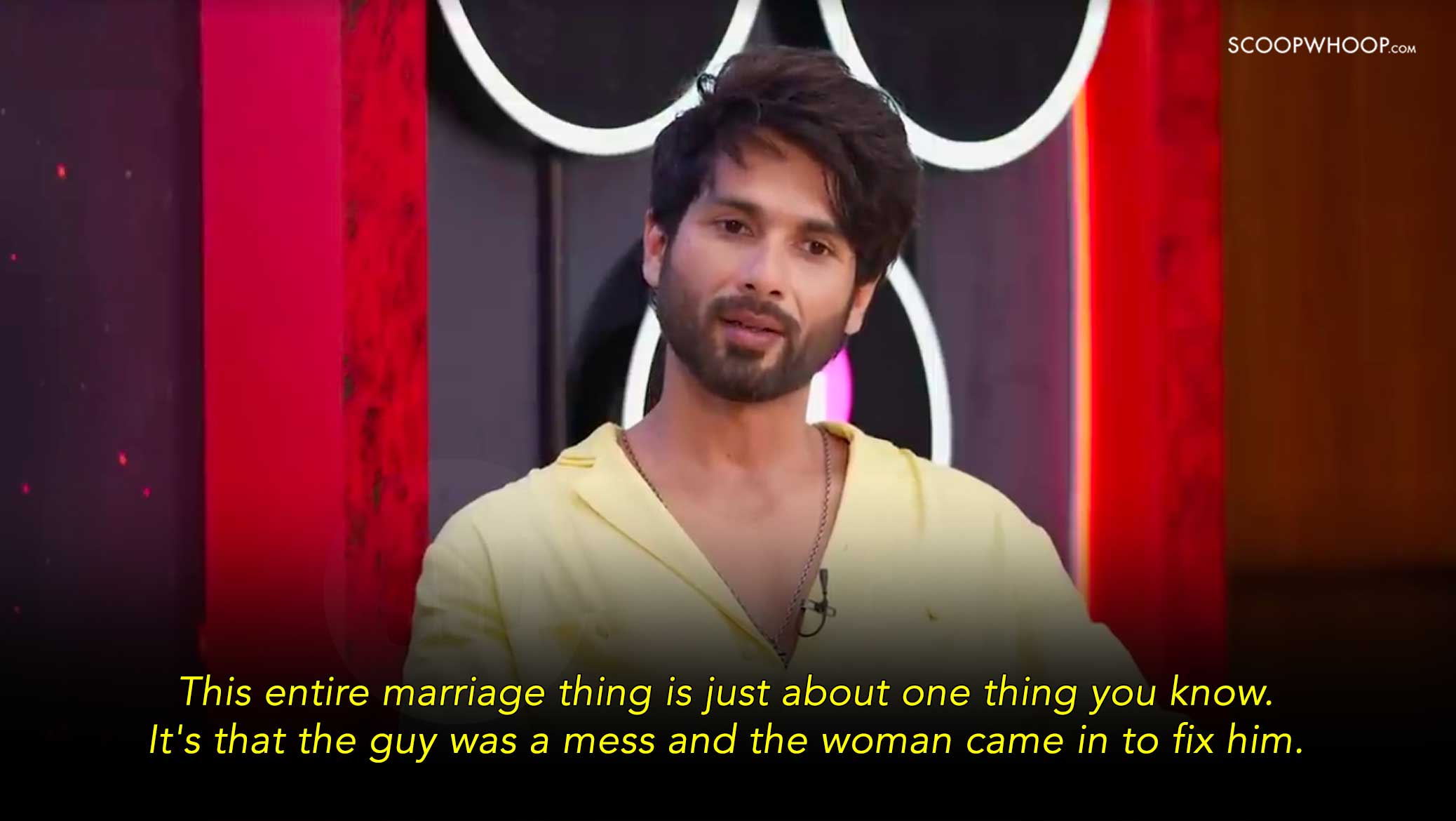 2. We thought Shahid Kapoor would address the age gap between him and his wife responsibly, but no.
Speaking to Humans Of Bombay, Shahid Kapoor said that he was "semi-embarrassed" with the 14-year age gap between her and Mira. Netizens trolled him and said that he should rather be "fully embarrassed."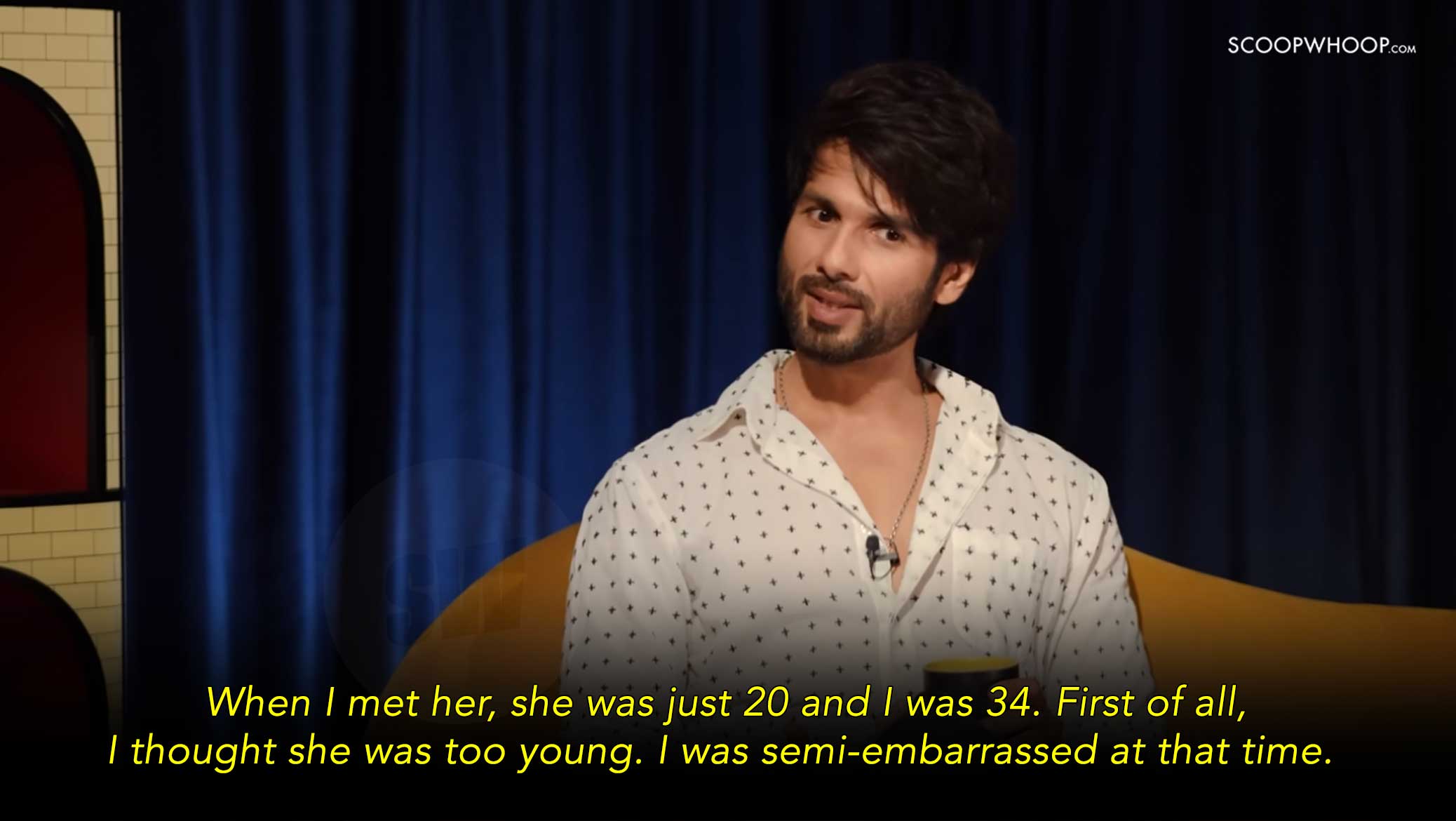 3. When having two different sides of yourself meant living a "schizophrenic reality" for Shahid.
In a conversation with Humans Of Bombay, Shahid Kapoor said that just because he has two sides to himself he is living a "schizophrenic reality." It's 2023. Schizophrenia is a chronic brain disorder, Shahid. We should use better terms and not use words like these in passing.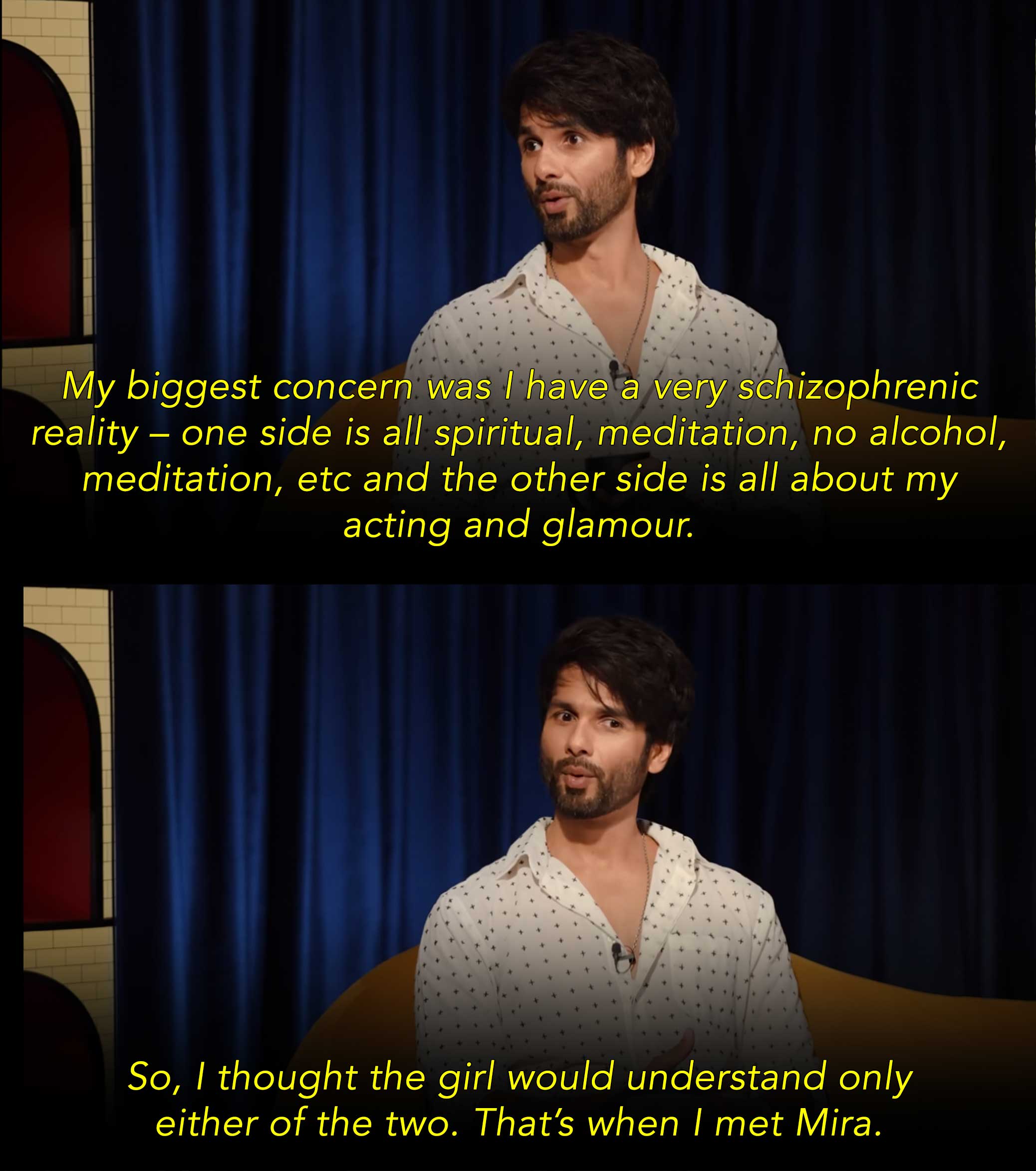 4. Can we please leave these "wife jokes" behind?
Speaking to Bollywood Bubble, Shahid Kapoor cracked a joke that was exactly what middle-aged uncles talk about in family gatherings. Too many men crack these "jokes" about their wives and honestly, I'm not going to sit and explain to you why it is peak sexism.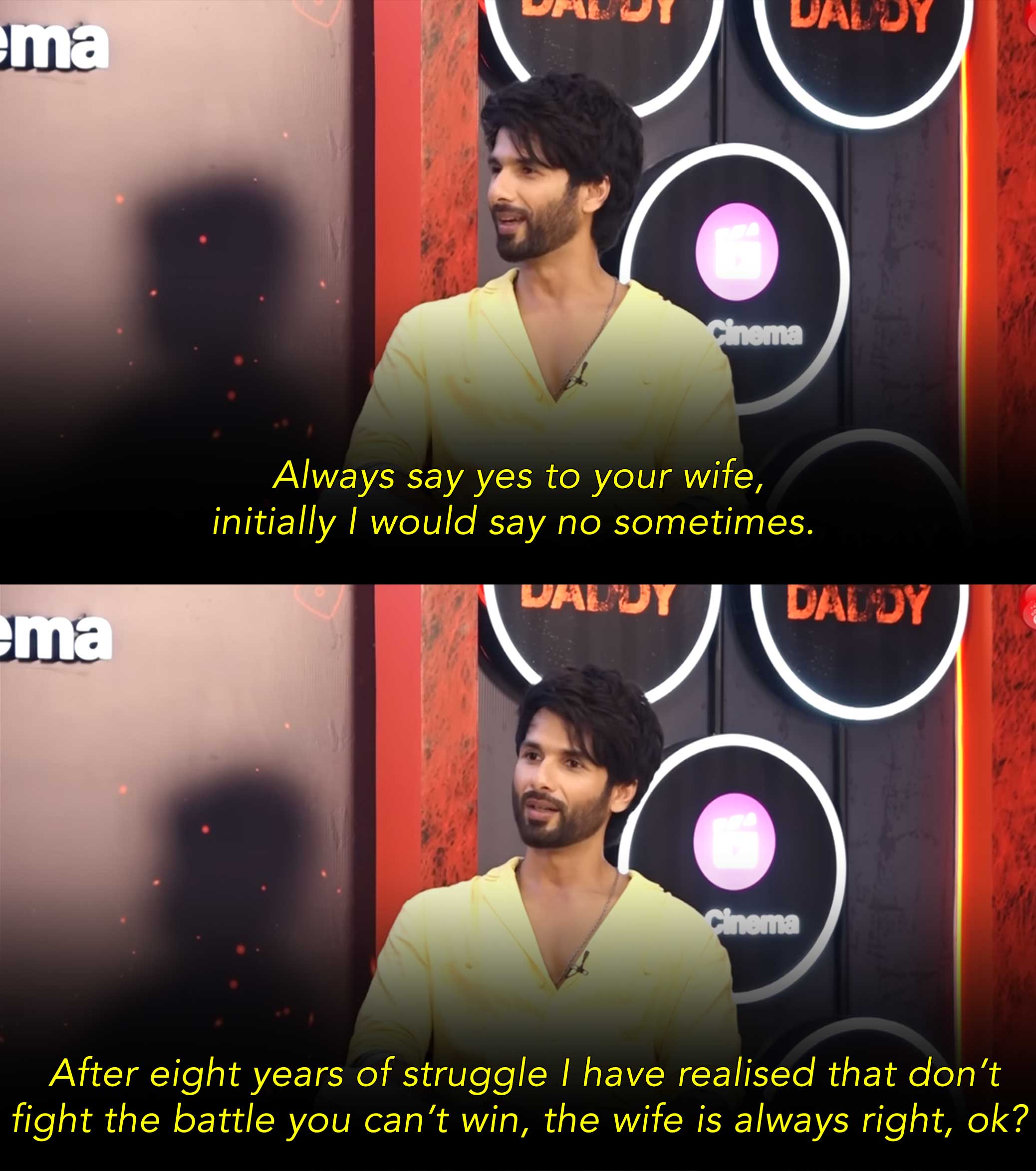 5. When Shahid Kapoor said that he cannot take out his frustration at home.
In a conversation with TellyChakkar, Shahid Kapoor was asked why he is taking up grey and dark roles now. He said,
"I have been married for eight years. I cannot take out frustration at home, so I go on the sets and take it out. Farzi was a warm-up and now this [Bloody Daddy]."
His response reeked of sexism and it was misogynist. He cannot defend it as a joke because come on, you can definitely crack better jokes. Jokes that are not at the expense of your wife. Arey bhai jab itni hi dikkat hai, toh shaadi hi kyun ki?
Also Read: Shahid Kapoor Passing Unfunny Remarks About Being Married Is Peak Desi Uncle Behaviour
6. When Shahid Kapoor said his wife has a problem with him.
Someone needs to tell him that constantly cribbing about his wife and marriage is making him look pathetic. If anything, he is coming across as that one desi uncle who thinks WhatsApp jokes have the funniest punchlines.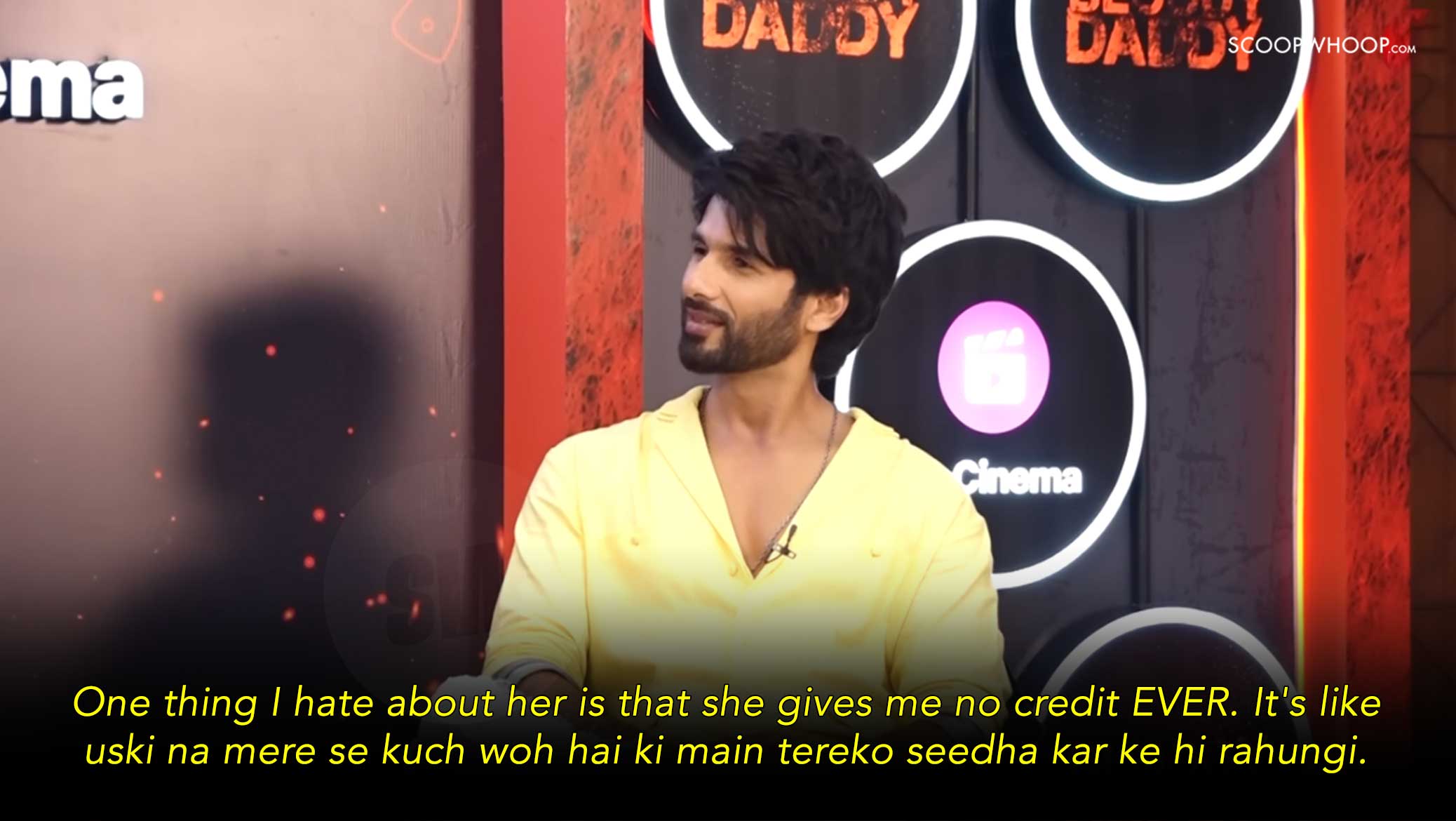 7. When he said his wife "needed to be cared for with kid gloves".
When Shahid Kapoor appeared on Koffee With Karan Season 7, he addressed the age gap between him and his wife. But what stands out is how he described it, yet again. Women really don't "need to be cared for with kid gloves". We aren't fragile beings.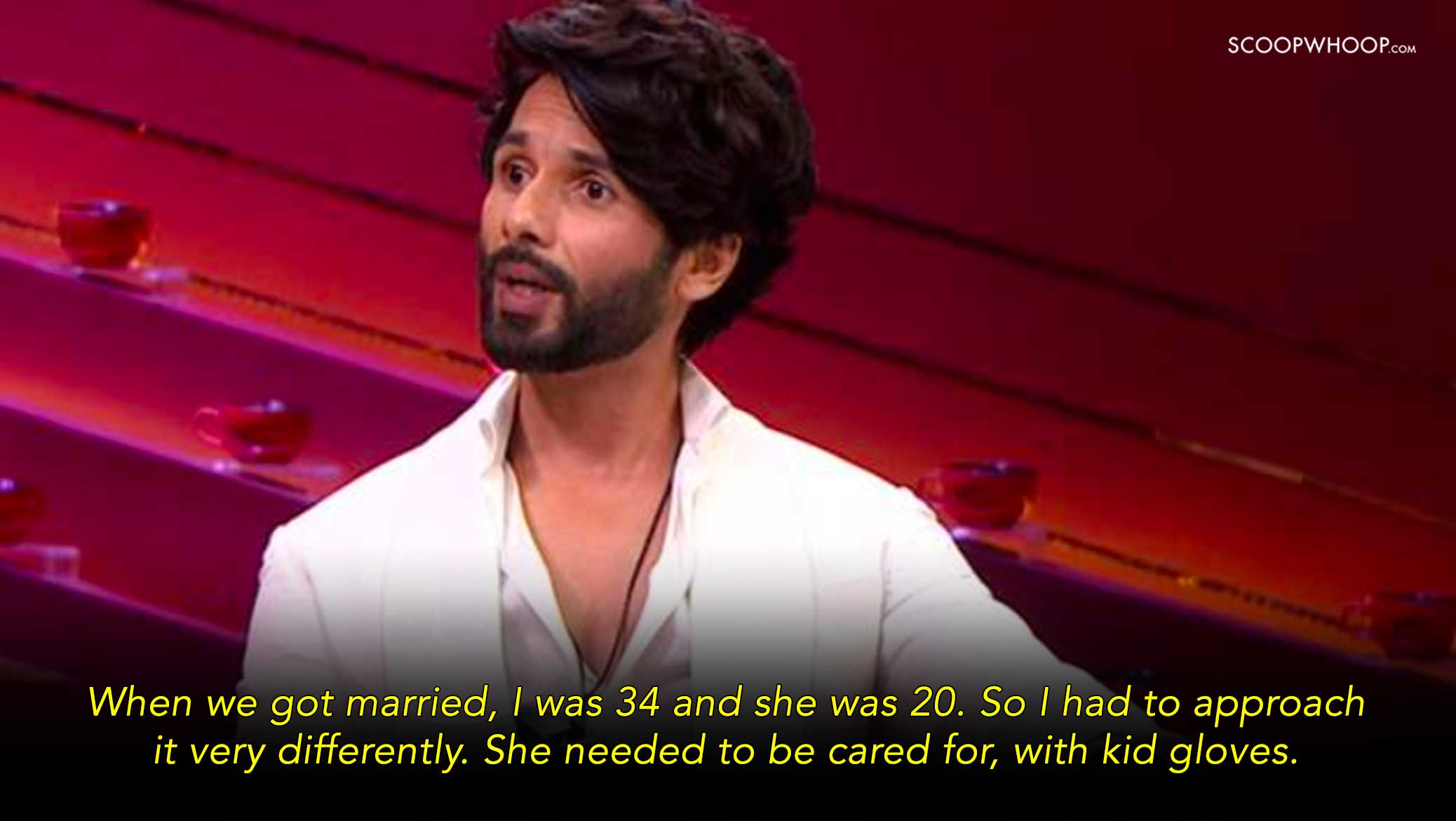 Not cool, Shahid Kapoor.
Creatives: Sawan Kumari