At the end of a bad day, I pick up a slice of chocolate cake on my way back home from work. After dinner, I make myself a hot strong cuppa coffee, pouring it in one of those big mugs that make you feel like you are cuddling them rather than holding them. And then I head to my reading corner and pick out a good book. And the world feels like a better place in an instant.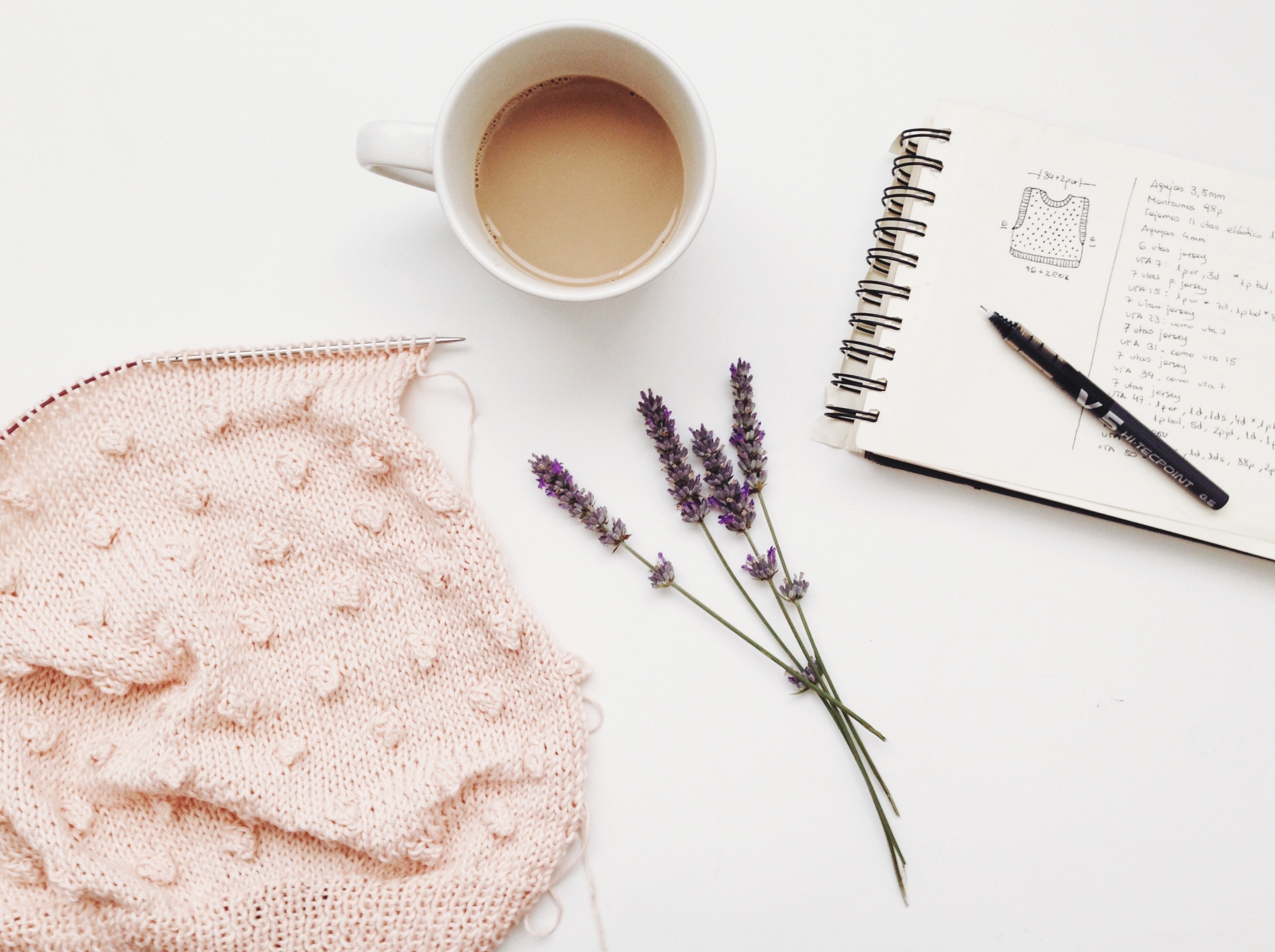 So, I, for one, feel very excited when I discover a good cafe and a book store all in one, a concept known to everyone as a book cafe. Escape the heat in the summers, enjoy some rain bundled up inside, or cosy up for some warmth in the winters – a place where you can truly disconnect from the world in more ways than one.  
So here are some of the best ones in the capital, the next time you want some snug time.
1. Maison Des Desserts, HKV
Yes, our evergreen favorite is back at it again. With its gooey chocolate cake, fairy lights decor, and a cute stock of books, it is a perfect nook (literally!) to settle yourself in for an afternoon.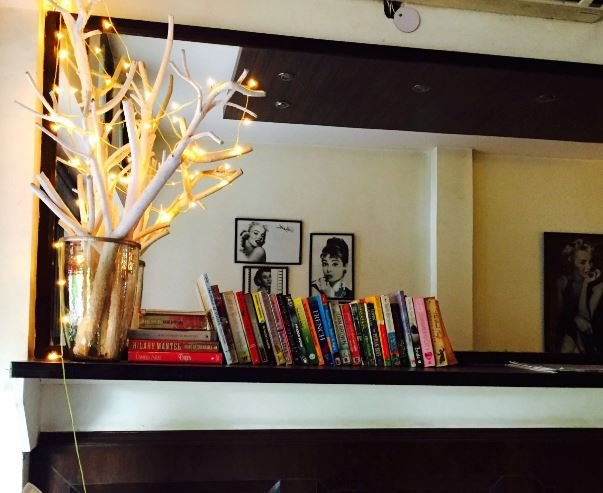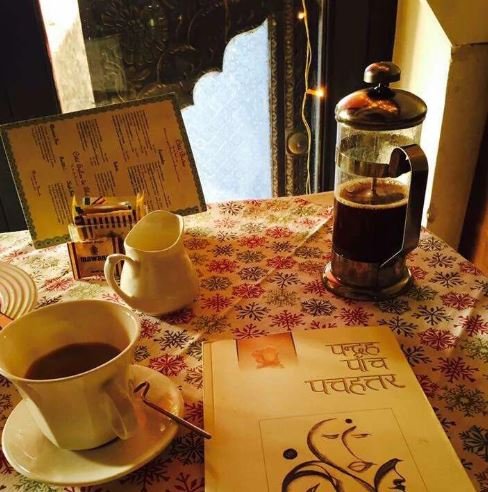 2. Crackpot Cafe, East of Kailash
Relatively new but cute AF none the less, this cafe offers great sandwiches and shakes. Apart from a collection of books, there are board games, and also a pool table for your leisure.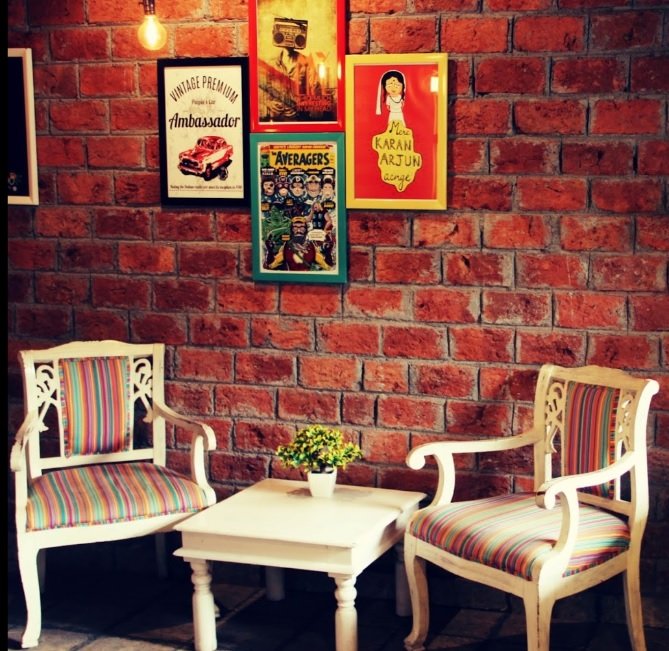 3. Cha Bar, CP
Joined at the hip with Oxford Bookstore in CP, the cafe offers beautiful ambiance, a fine curation of teas – organic, flowering, herbal, and all at a very reasonable price. And if you finish the book you are reading there, well, might as well buy another eh?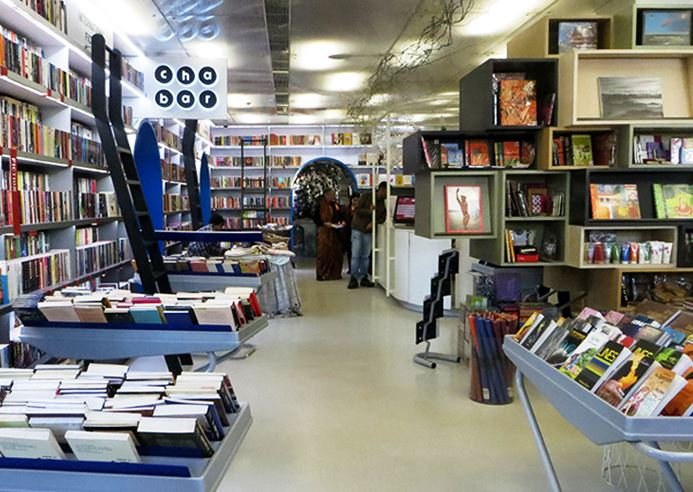 4. Cafe Turtle, Khan Market
Shop at Khan Market or enjoy a hearty meal. And then head to Cafe Turtle for a nice coffee. But pay heed to the temptation of fresh books and the smell of delectable pages that you will face as you climb atop the stairs to reach the cafe and end up at Full Circle book store first.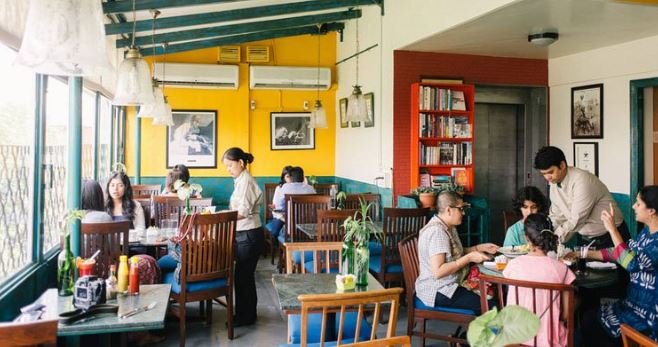 5. Ivy & Bean, Shahpur Jat
A quaint little favorite, this place will give you the feeling of being inside a book yourself. With its chic white interiors, a good library, and an interesting menu, Ivy & Bean is going to make you keep coming back.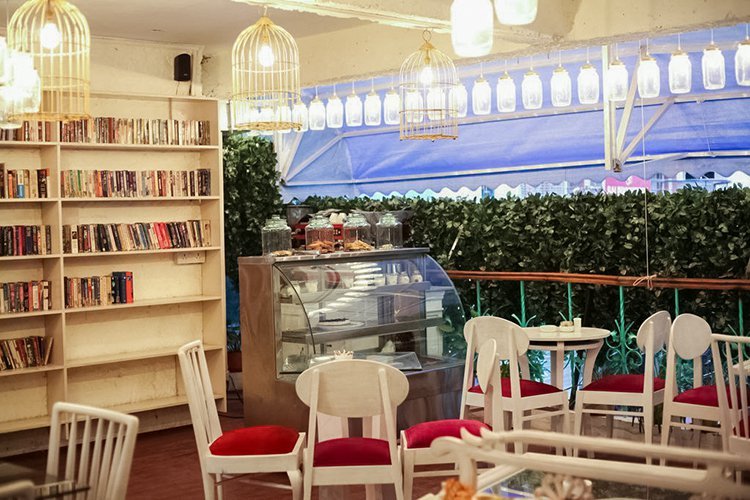 6. Sakley's, GK
Surprised? We aren't. What good list does this place not make to? Great pasta, the mountain manor feels, and books! And with the view that the place offers, get set for some surreal time travel feelings.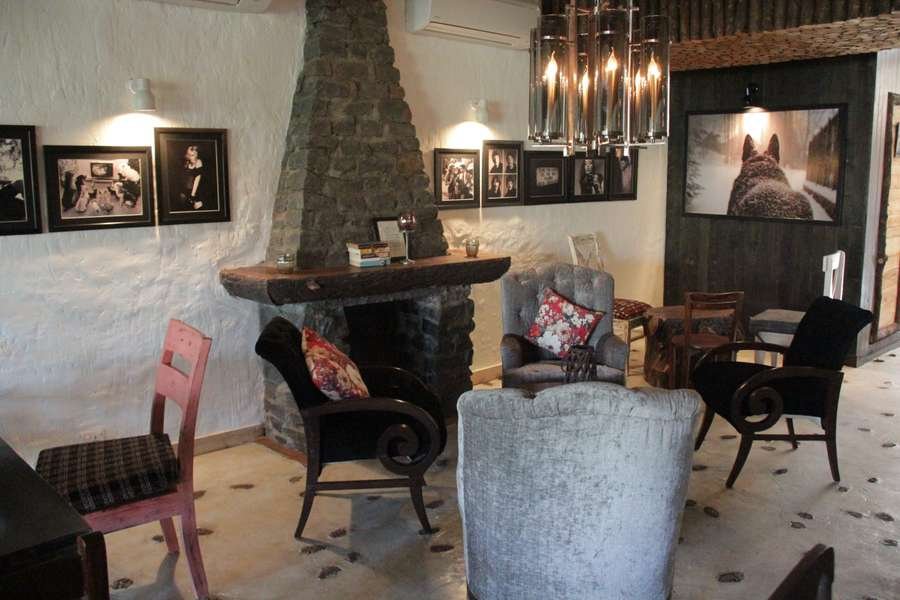 7.  Kunzum Travel Cafe, HKV
An old favorite for the city peeps and travelers alike, the 'pay what you like' concept here is one of the reasons why people just can't get enough. Delve into their collection of travel and photography books, strike up a conversation with some fellow patrons, and you leave with more than a good day.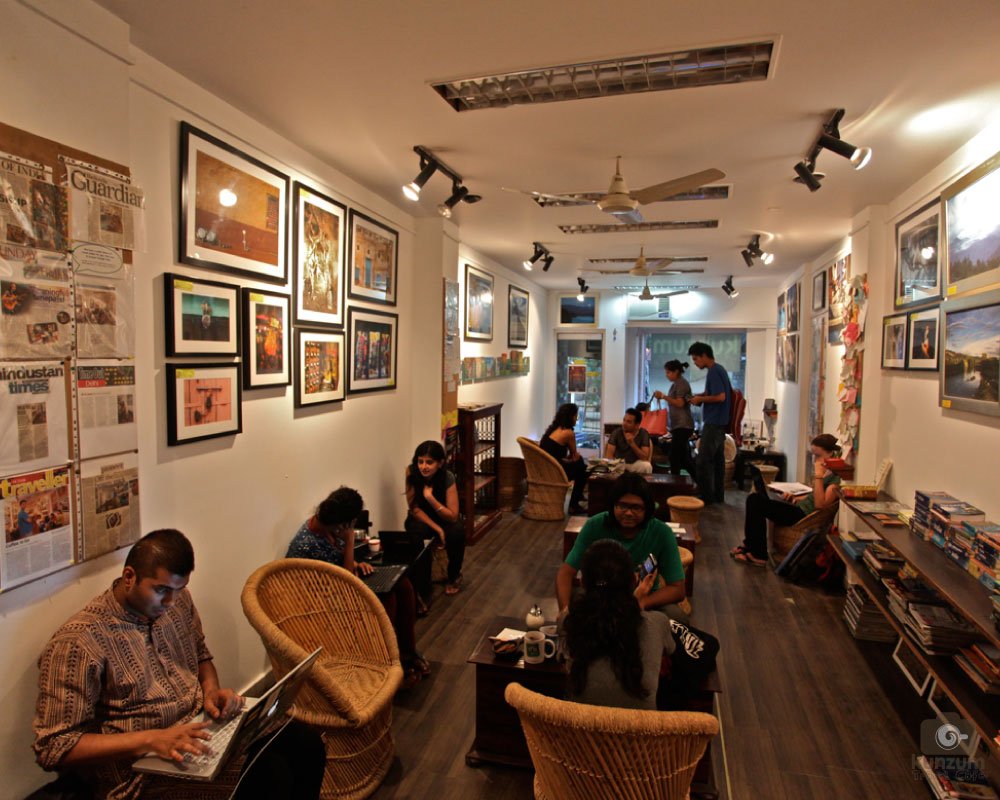 8. Cafe Red, Shahpur Jat
Read. Eat. Drink. That's pretty much all you need anyway. The place will offer you all the seclusion you need, some good grub and a chance to spend some time with yourself.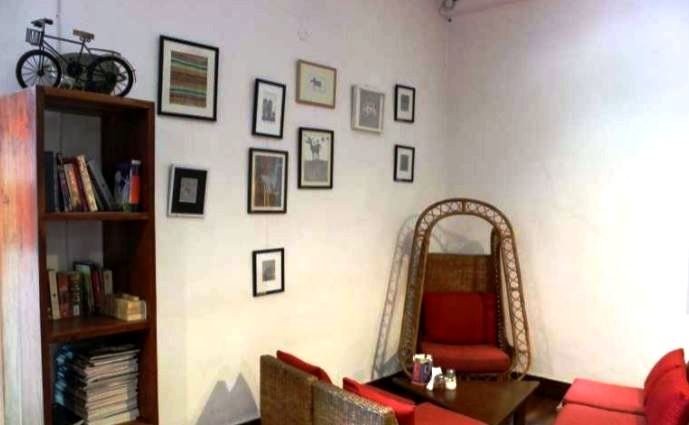 9. Another Fine Day, Golf Course Road (Gurgaon)
You know what else goes well with books? A glass of wine. Head to Another Fine Day for a fine day indeed, with their decent collection of books, board games, pretty good food (Fish N Chips please!), and did we mention an all-day breakfast?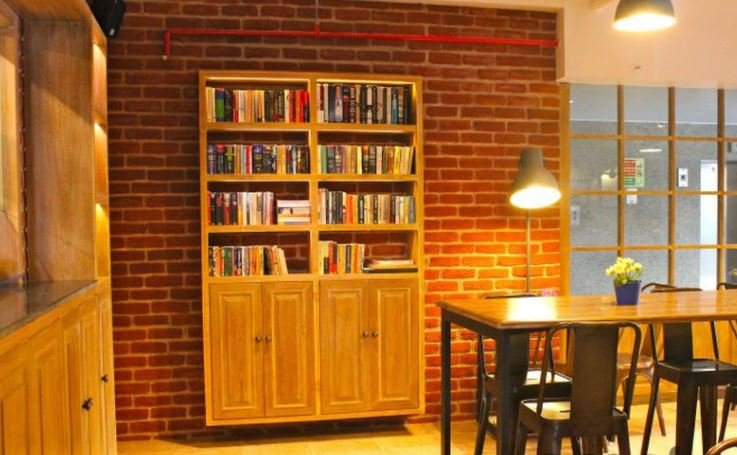 10.  Cafe Wanderlust, Galleria (Gurgaon)
Another one from Gurgaon's coterie, this one also offers travel books like Kunzum Cafe, but they are planning to expand their collection to add more genres. Their menu boasts of dishes which are fusion of different cuisines.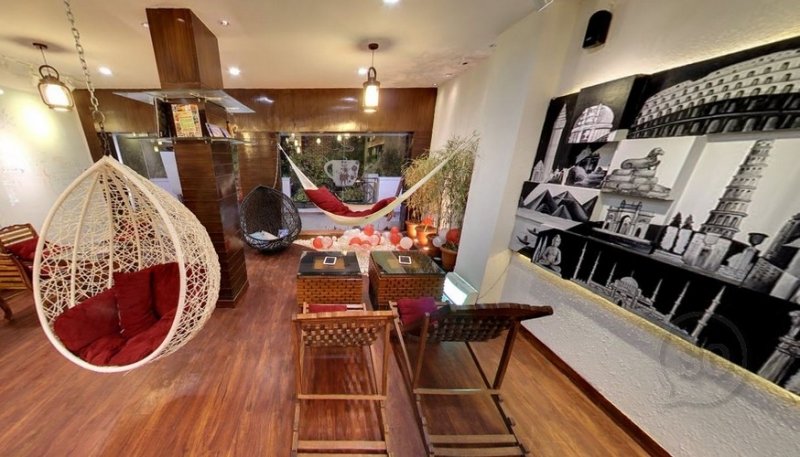 11. Fursat Se
This cafe has made this list but we are quite bummed out to announce that they are not operating as of now. But we have good news! We got in touch with the good people from the cafe and they told us that they are in the process of relocating and starting over again! So get set for more book readings, slam poetry recitations, film screenings, and stand up comedy. Can I get a 'yay!'?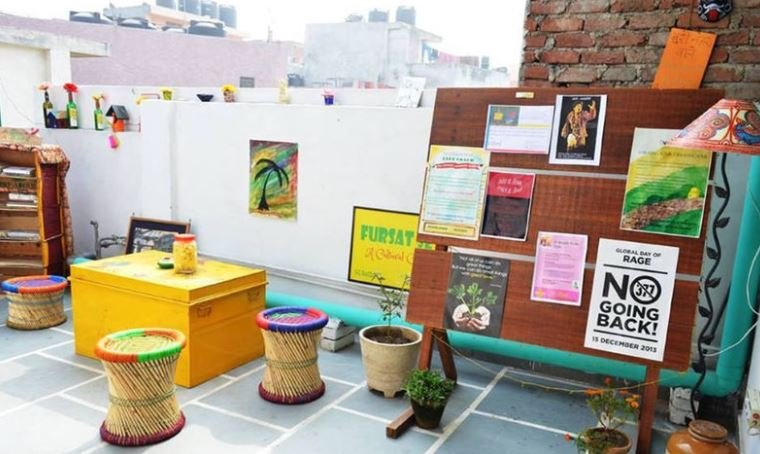 Also Read:
20 Cool Places In Delhi NCR Where You Can Watch The India-Pak Match Over Great Food & Drinks
12 Places In Delhi That'll Take Your Breath Away, Quite Literally