If you are someone who creates memes just for the gags, then at least once in your life, you must have thought of how perfect it would be if you could get paid for simply creating a meme that goes viral on social media. It would be THE job for you and you would actually do something that you like. Honestly, it would be much better than going through multiple Excel sheets in a day.
Well, if you have had such thoughts then you should take a look at this job opening that went viral on LinkedIn. A Bengaluru-based company is hiring for the role of 'Chief Meme Officer.'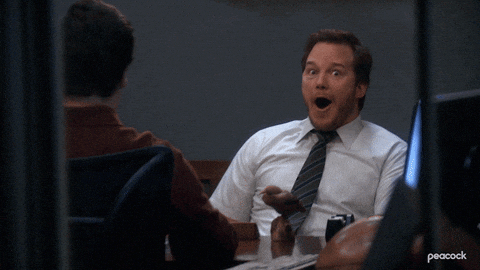 According to the LinkedIn job posting posted by StockGro, they are looking for "a chief meme officer to turn finance and the stock market into a laughter riot!" The role requires the person to be social media savvy and be a geek on topics related to money and stocks.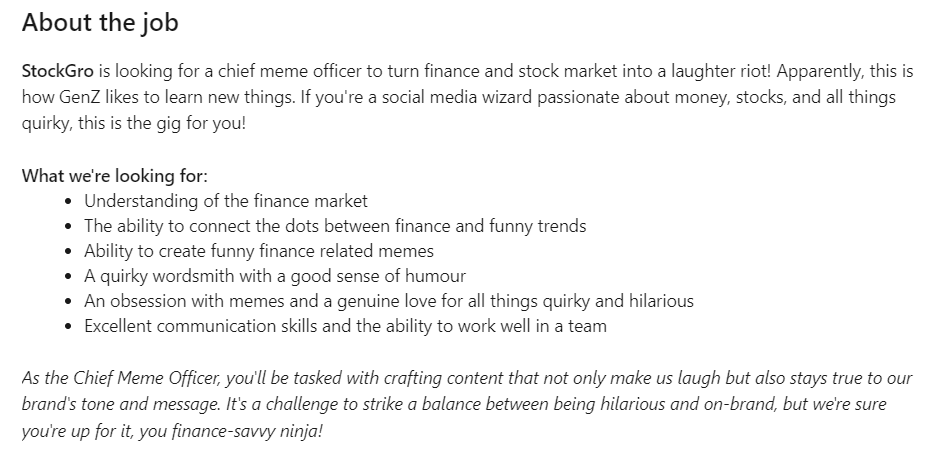 The required skills involve excellent writing abilities, an understanding of all things finance, communication skills, and team spirit to state a few. Oh, and did we mention that the LinkedIn post mentions that the job is remote and the compensation is ₹1 lakh per month? Yes, you read that right.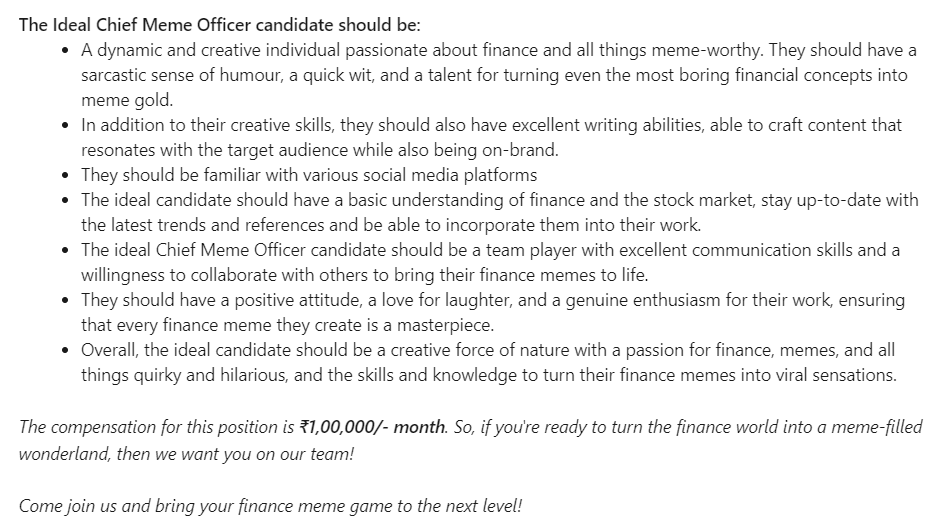 StockGro took to LinkedIn to advertise their open position and has also asked people to refer candidates that they might think are fit for the role. Turns out the person who refers gets the chance to win an iPad. Take a look at the post here.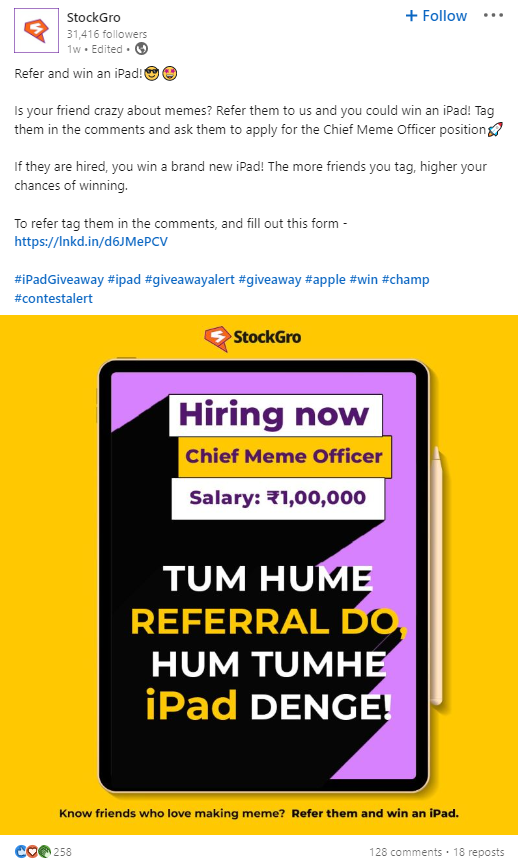 Time to tell your parents that making memes can get you hefty compensation.
Also Read: 20 Too-Good-To-Be-True Jobs You Won't Believe You Can Get Paid For