You might have witnessed great fielding in cricket over the years but this will definitely blow your mind. A glimpse of a cricketer catching the ball at the boundary in the most hilarious yet unique way possible has caught our attention.
A video of the moment captured during the 2023 Shree Chashak, the local tennis ball cricket tournament in Karnataka has gone viral on Twitter. It will remind you of actor Tiger Shroff performing gravity-defying stunts. No seriously!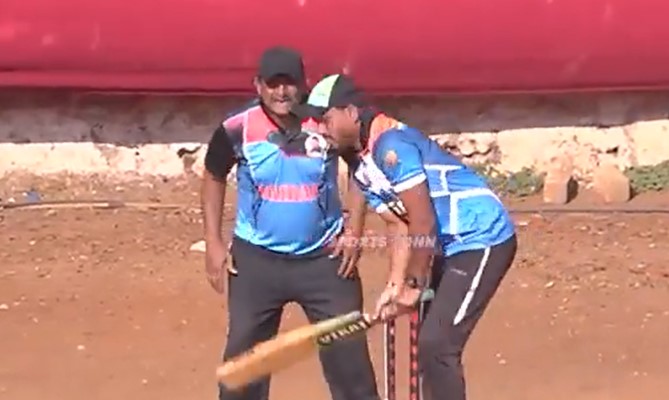 The clip posted by a Twitter user, @GemsOfCricket , shows the cricketer named Kiran Tarlekar pulling off a bicycle kick while not letting the ball to drop on the ground. Tarlekar manages to control the ball with feet and ultimately passes it to his teammate who finally completes the catch. Originally shared by @Oam_16, the video is from the match held between SRS Hindustan and Sairaj A in Belgaum.
Watch the clip here:
Let's see how netizens are reacting to this cricket fielding:
Tiger Shroff, was that you? Anyway, what a mind-blowing catch though!