The good thing about living in India presently is the fact that we have access to literally any kind of cuisine. Be it Mexican, Japanese, Italian, Peruvian, Korean or American, if there's a particular taste you crave, you can find it here. However, even though we have so many varied cuisines at our disposal, there's really nothing that hits the spot like a desi dish does. It's the ultimate form of comfort food, right? But sometimes, eating the same old desi dish can get sort of boring, so we decided to curate a list of some awesome variations of desi dishes that will hit that sweet, sweet spot:
1.Galouti Kebab Burger
It's hard to argue with the fact that Galouti kebab is by far the softest kebab out there. In fact, one bite of it is guaranteed to teleport you to foodie heaven. That's why when you add it in between two super soft buns and serve it with mint mayo, you can be sure you have a winning dish at your hand. Farzi Cafe does the best version of this delectable dish, so don't forget to check it out.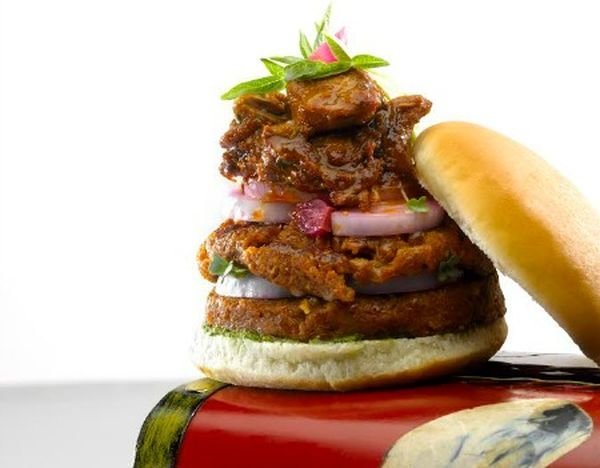 2. Asparagus Pop Corn Khichdi
The first thing that comes to anyone's mind when you think of khichdi is a dish you eat when you are unwell. Well, the same doesn't apply to this one. Cooked in Amritsari masala and served with pickle powder, this dish comes with a punch like no other! Head to Ek Bar to give this tangy twist a try.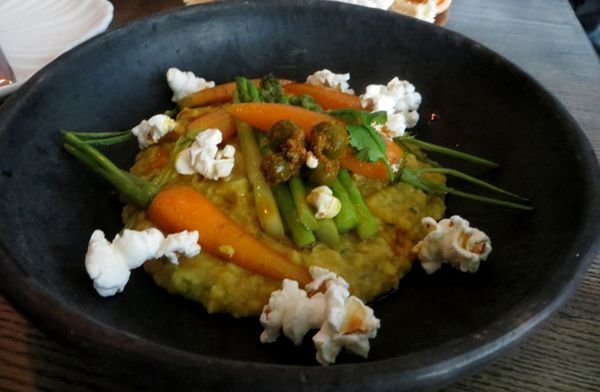 3. Masala Chai Popsicles
This ingenious concoction combines our favourite childhood candy with our favourite adulthood addiction. Served with biscuit crumble and caramel sauce, this dessert will hit the spot like no other. So the next time you get those sweet cravings, head down to The Bombay Canteen and indulge in some Masala Chai Popsicles.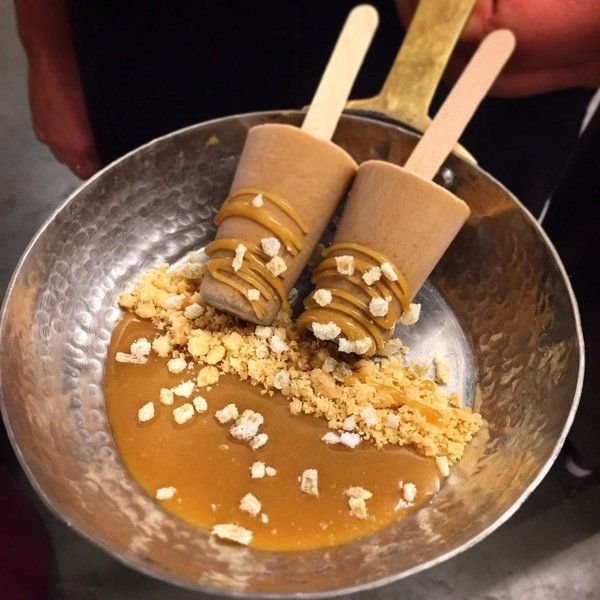 4. Kathal Biryani
Before you write this dish off because of the kathal, we edge you to put your bias aside and give this unlikely dish a try. Most people who have had it have often said that had they not read the menu, they wouldn't have been able to tell if there was kathal in it or not. Head to Cafe Lota and make your mother proud by indulging in some Kathal Biryani.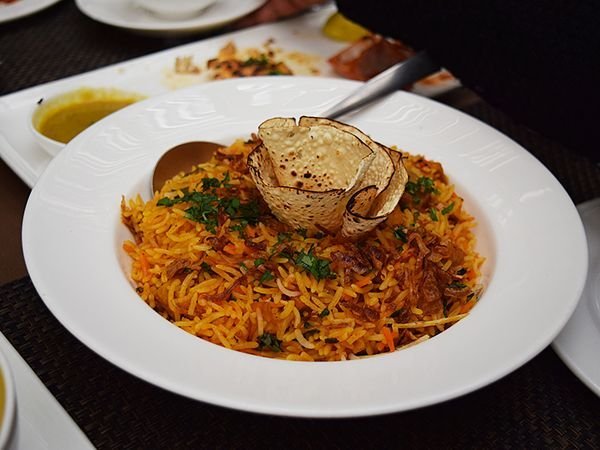 5. Butter Chicken Kulcha
Butter chicken with anything is amazing but when it's stuffed in a khulcha and served with mint chutney you know you've hit a gold mine! This is not a full-fledged meal but it's a good way to start a feast. This baby is available at the Indian Accent, so go forth and try it.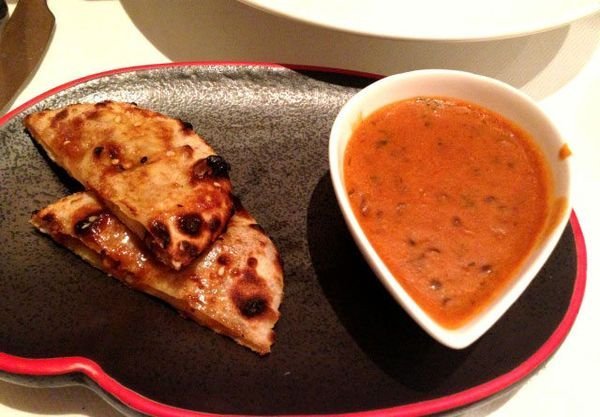 6. Fried Dumpling Stuffed With Dal Chawal
A funky twist to the good old dal chawal, this fried dumpling is an experiment done right. Served with papad and chutney, this dish serves those familiar flavours in a whole new exciting manner. If you are daring enough to try this, head down to The Masala Library right about now.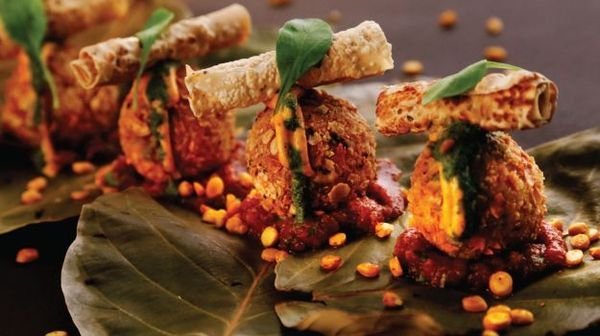 7. Lal Maas Phulka Tacos
The essence of this dish is quite Mexican but the filling is as desi as it gets. From mirchi aachar mayo to ker sagri sabzi, this dish is quite an Indian take on the Mexican staple food, the taco. It basically tastes like a roti which is stuff with lal maas but better. Head to Monkey Bar to get a taste of this one.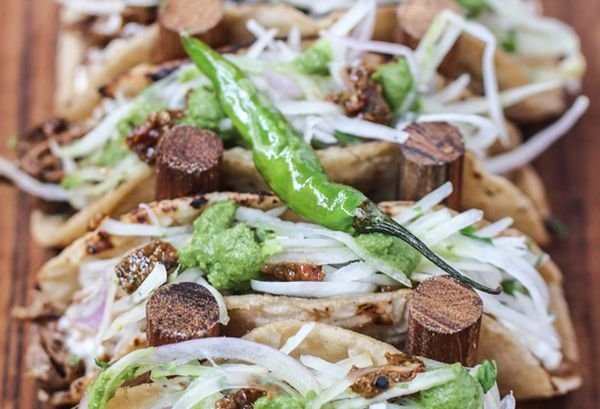 8. Ricotta Kebab
Ricotta is almost like paneer but it really is not. That's why when you think of a Ricotta kebab you think that it will be very desi in its taste, but it really is not. Made from yoghurt ricotta, these kebabs are seared to perfection to ensure that your taste buds are teased to the hilt. Head to The Pink Poppadom to give these babies a try.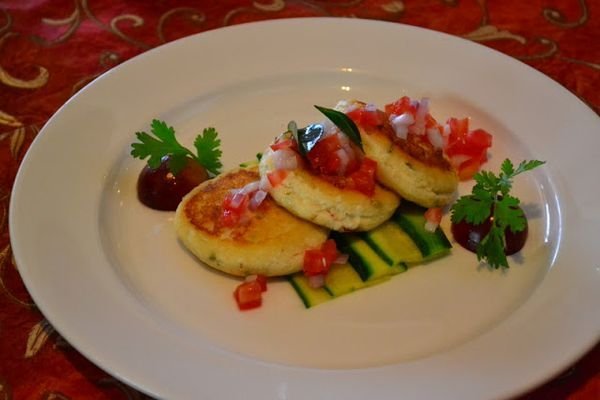 9. Pan Flavoured Cotton Candy
You can seldom go wrong with the pan flavour. It has THE best after taste! And that's why it is never a bad idea to finish off your meal with some pan flavoured cotton candy. It's delicious and refreshing! You can get your hands at this incredible dessert by heading down to Masala Library.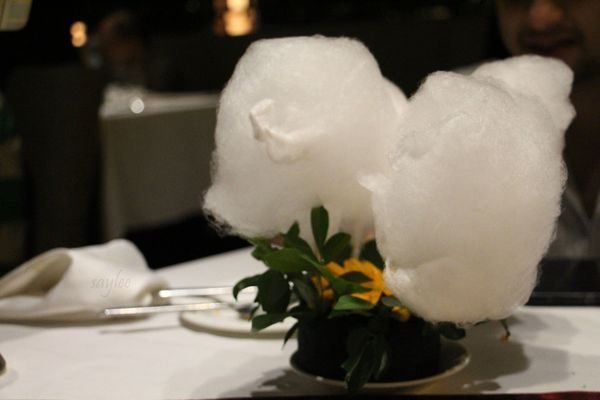 10. Pav Bhaji Fondue
Cheese fondue is such a passe. Because Pav Bhaji fondue is the shizz! When generously buttered pieces of pav are dipped in a hot bowl of bhaiji you can't help but feel a little classy. This is the perfect twist to our favourite street food. Head down to SpiceKlub to try this heavenly dish!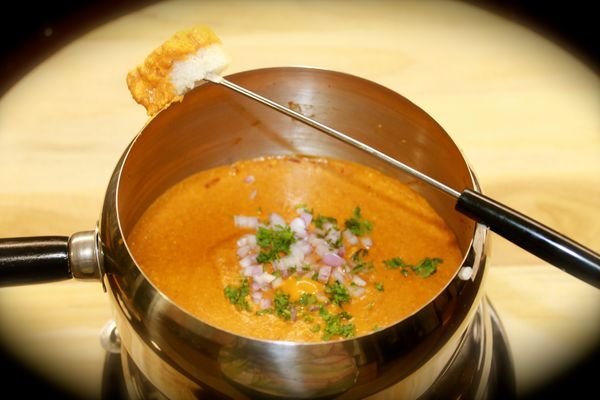 Hungry yet?