It's that time of the year. When you wear your new jaama, stay out late night with friends and gorge on fried junk at food stalls. However, as it turns out we all have our own expectations which aren't met with actual reality.
Here are several instances during Durga Pujo, where we imagine things a certain way. But life says LOL! and throws a googly in our direction.
1. First sight of the pujo pandal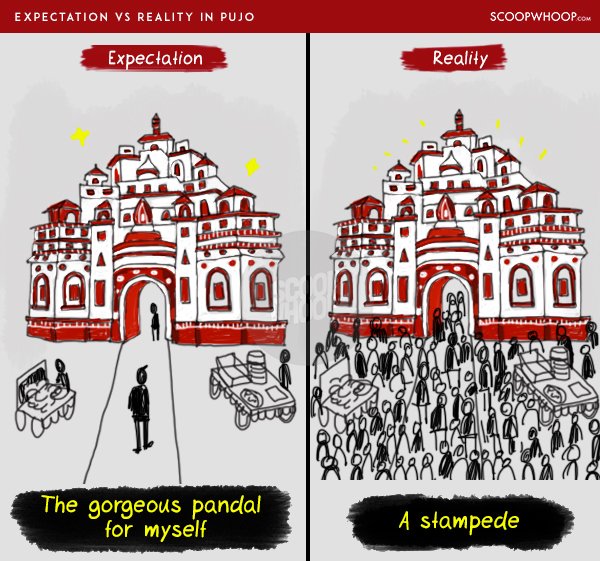 2. Food stalls at the pandal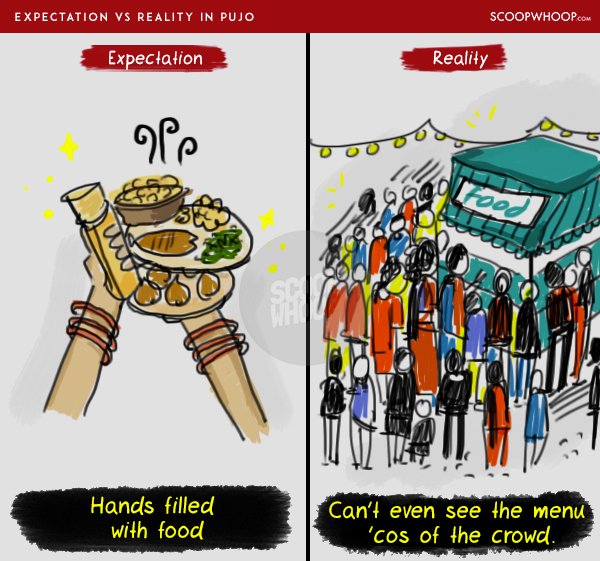 3. Bird watching at the pandal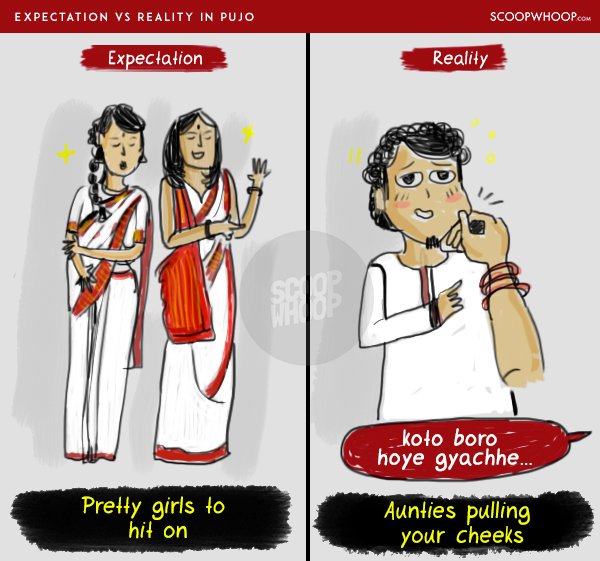 4. Picturing how you look during pujo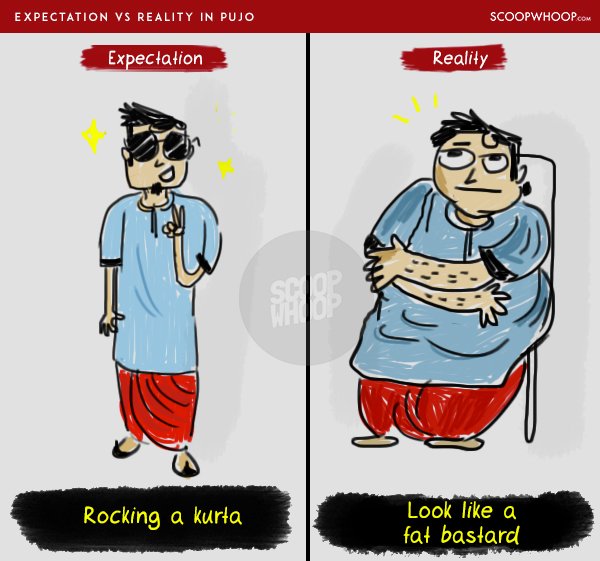 5. Late-night plans during the 4 days of pujo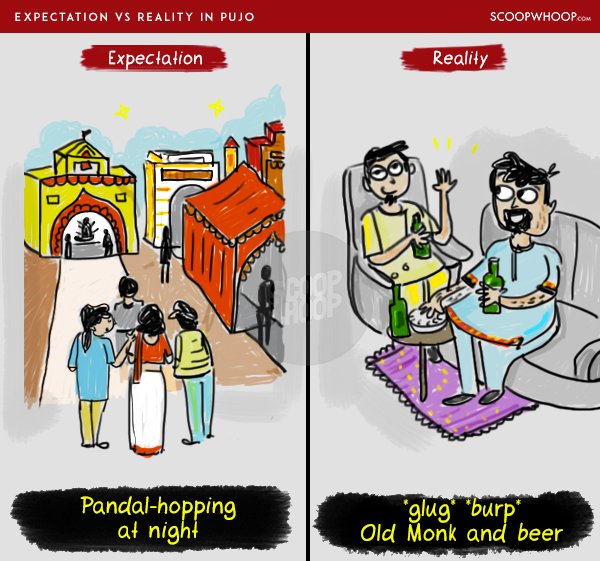 6. Romance during pujo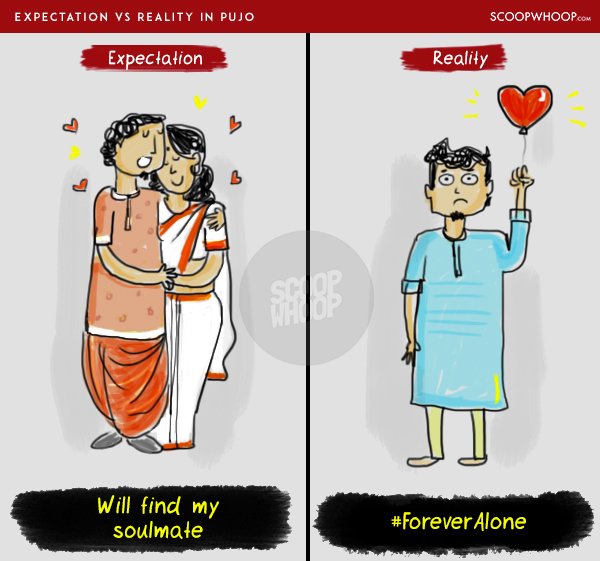 7. Hoping to rediscover your Bengali pride in those 4 days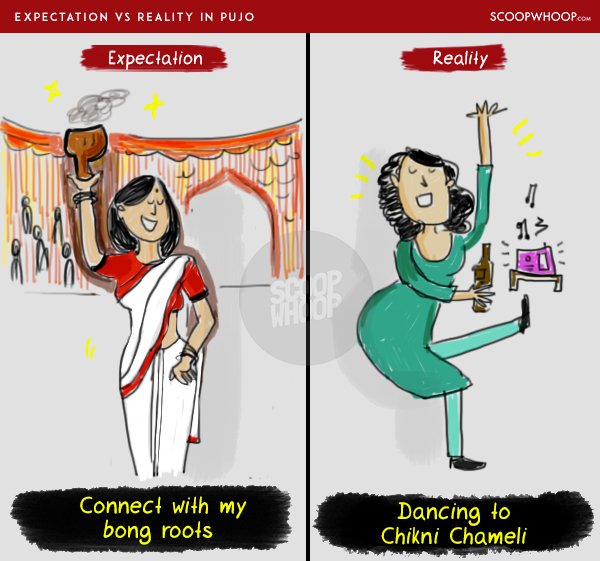 8. Mahashtami morning plans for Pushpanjali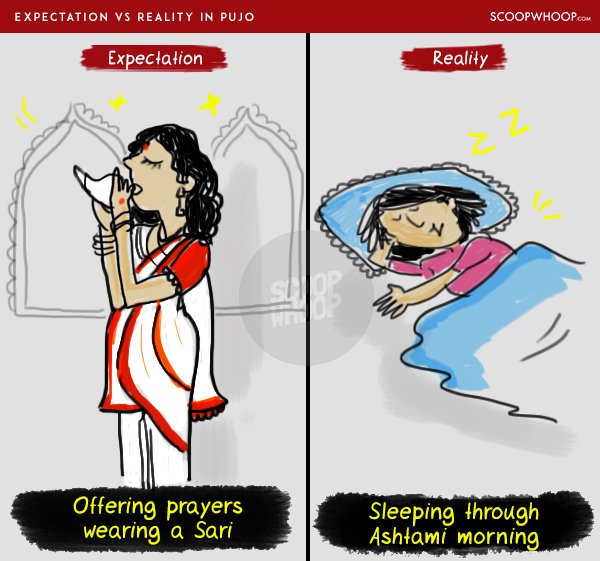 9. Socialising with friends at the pandal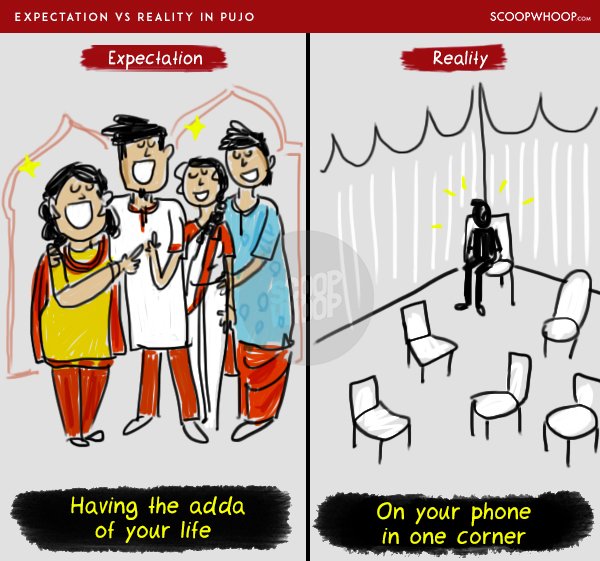 10. Afternoon bhog at the pandal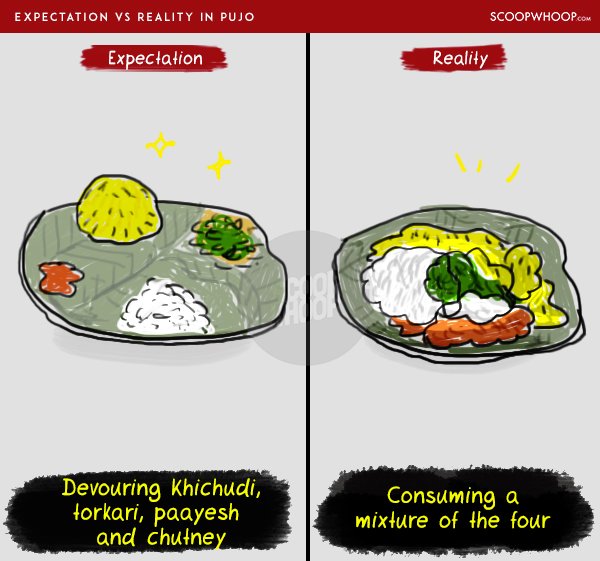 11. Misconception about your evening performance at the pandal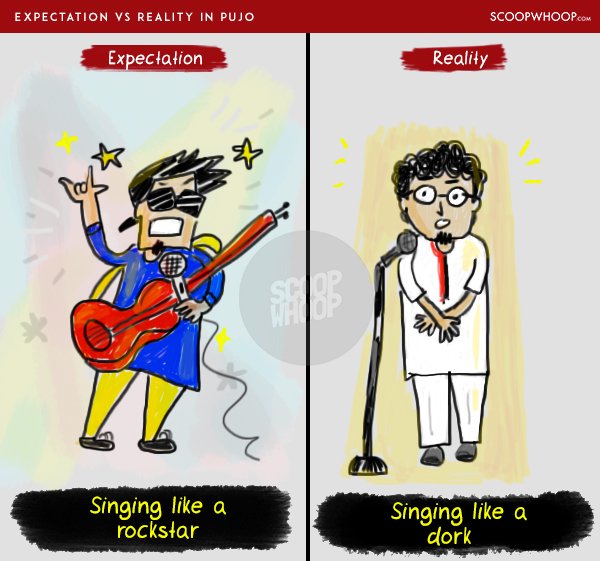 Did we miss out on any situations? Let us know in the comments section.
Design credit: Rashi Khandelwal