With the leaf being legalised in Colorado to cheers among weed-lovers, other states are lining up to legalise the stuff as well. Earlier, smoked in close circles of friends or while watching Netflix in pyjamas on the couch, big enterprises now are gearing up to reap in the moolah which will accompany marijuana sales. With stars coming out with their love for smoking good quality dank, companies are upscaling the leaf to specialised growing and luxurious vapes used in classy parties. Here is some seriously expensive but classy AF weed paraphernalia to keep you happy high!
1. Cannabis Infused Gourmet Food 
Price: Variable 
Jeff The 420 Chef specialises in whipping up delicacies infused with cannabis. With a book full of cannabis filled gorge-worthy dish recipes to his name, the chef is exclusively invited to high-end parties to whip up these relaxing feasts. With a range of delightful entrees, appetizers and desserts designed to tantalise taste buds and get you subtly high, gourmet infused cannabis cooking is a new trend with the elite upper class. Jeff is careful with the doses, restricting it to about 10 mg per person, which would amount to the high you'd probably get after knocking down two wine glasses.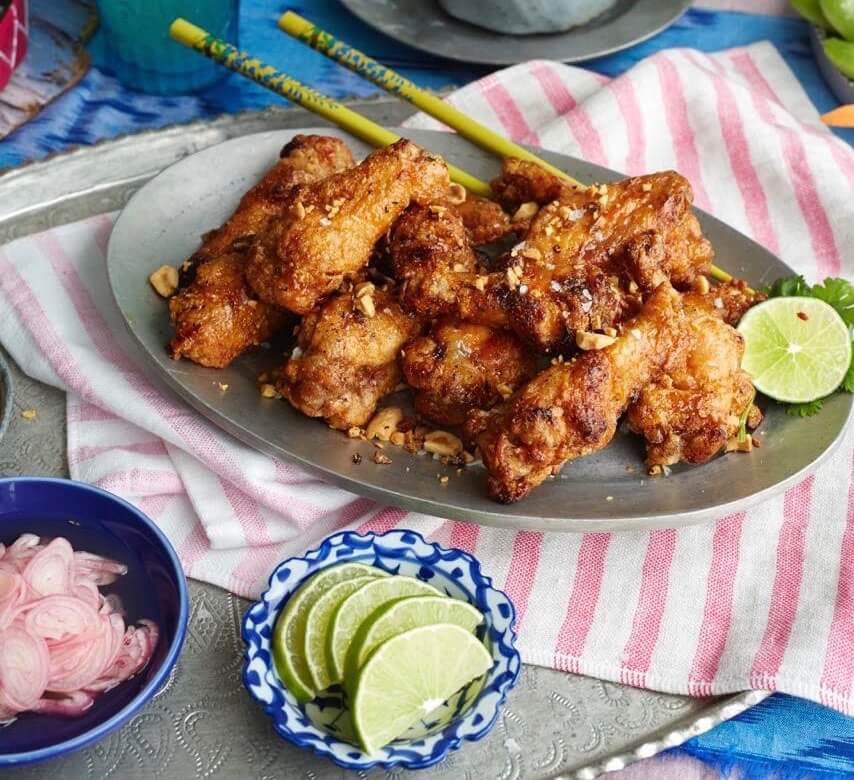 2. Gold Rolling Papers
Price: $14 to $55 a pack
Like a little bling to your smoking-up experience? You could invest in Shine Papers, which use 24-karat edible gold in creating these shiny rolling papers. Priced at $14 to $55 per pack, these papers are designed specifically for showing off at parties. Literally like smoking money away.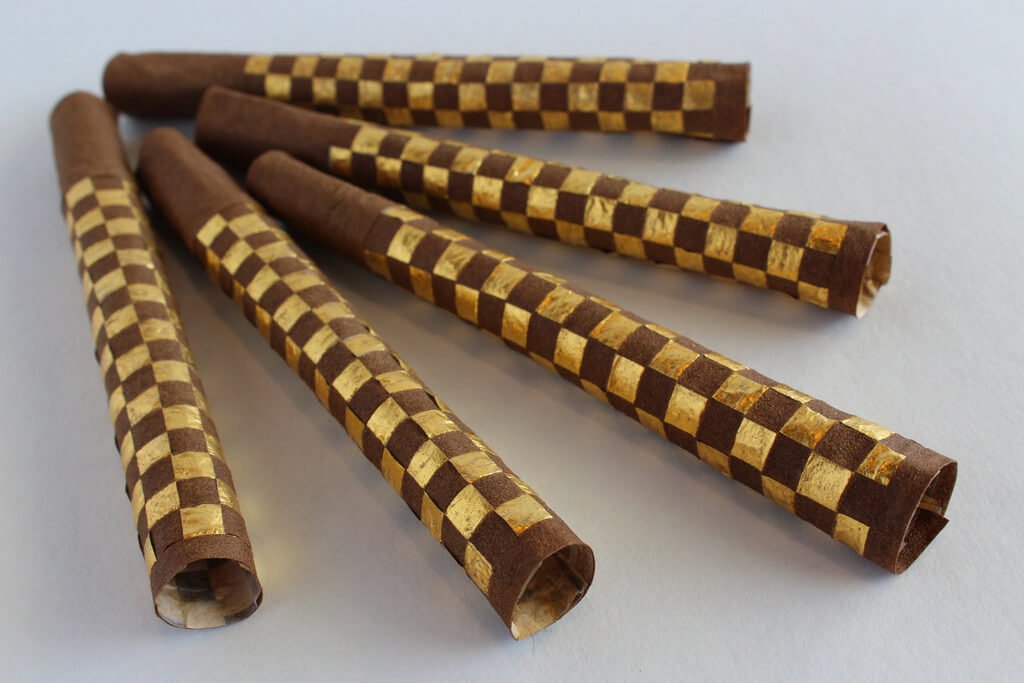 3. Afghani Bullrider Weed
Price: $430 an ounce
The Afghani Bullrider is the stuff of legends among stoners. The leaf is Indica dominant and will keep you flying all day. This exclusive type of dank is only available from Vancouver grower Jeff Tek who sells it at $430 an ounce. The price is in proportion to the extraordinary amount of care Jeff takes of the bud. Celebrities are his usual customers. The weed has a fruity pleasant taste.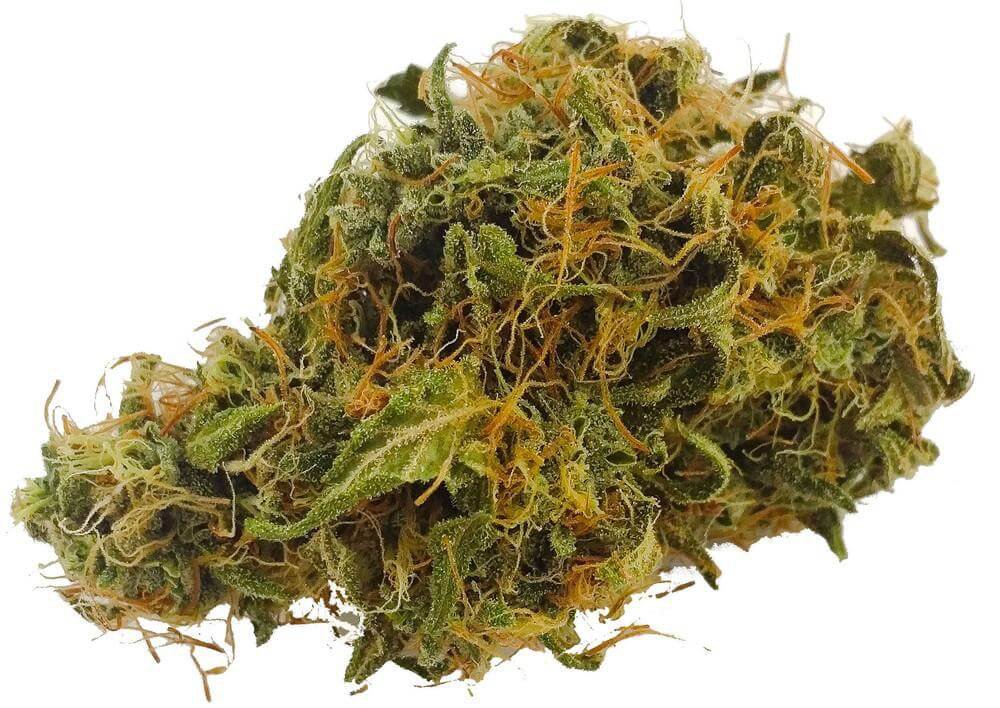 4. Evoxe Laboratories Vapes
Price: $40 a stick
Another example of luxury cannabis consumption are these vapes from Evoxe Laboratories which offer subtler differences in the effects of cannabis. By combining terpenes from aromatic essential oils and cannabis oil, they give different kinds of high. The Indica strain from lavender, chamomile, and orange essential oils leads to a more relaxing effect while the sativa strain from peppermint, lime, cypress, and cinnamon oils lead to a more bouyant effect.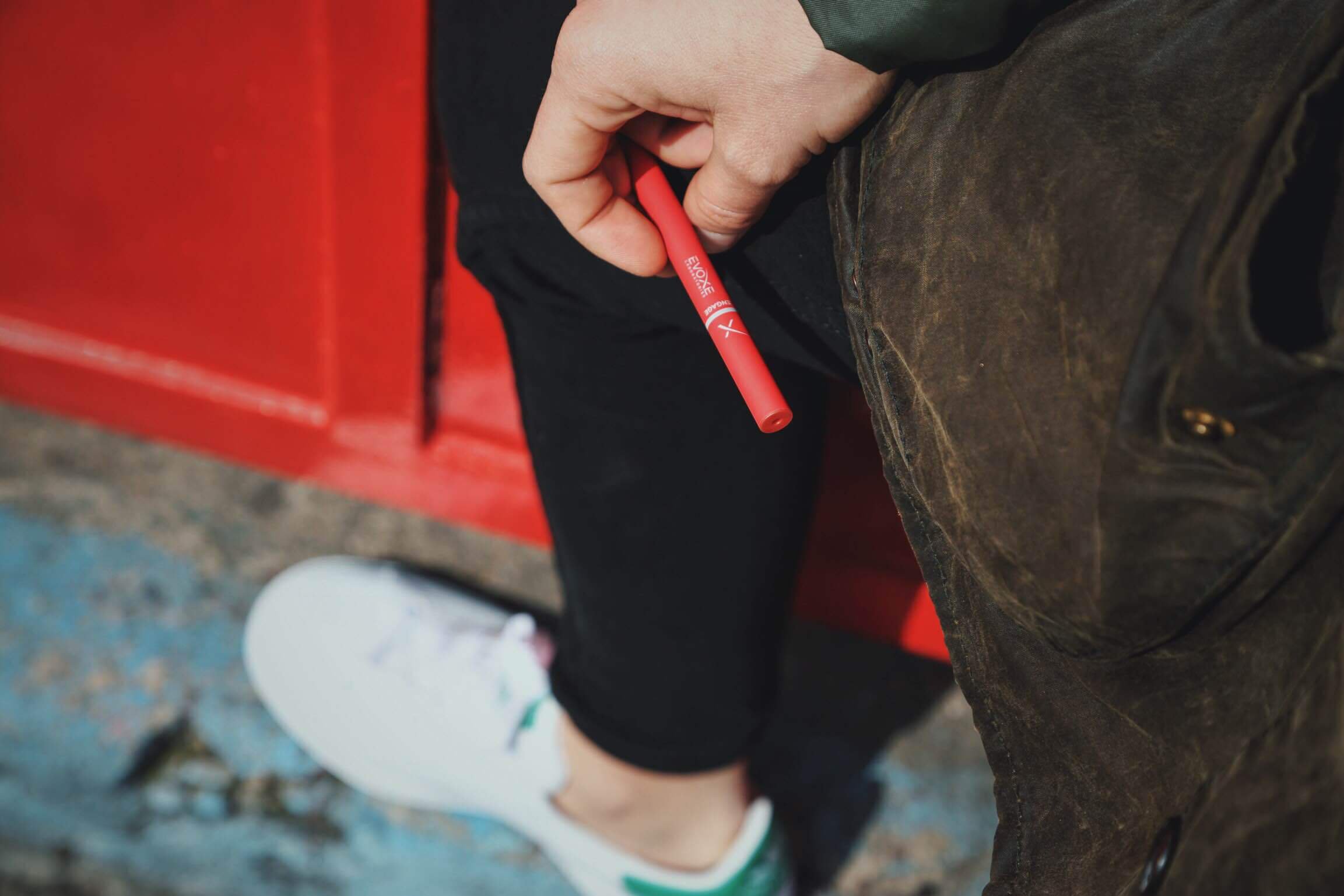 5. Thai Stick
Price: $75 to $200 a stick
Ranging between $75 to $200 a stick, these burn up to six hours. Premium cannabis buds are skewered, then dipped in hash oil. Shatter and wax are added for increased potency, creating an all-cannabis product. Good to keep you flying for a whole day.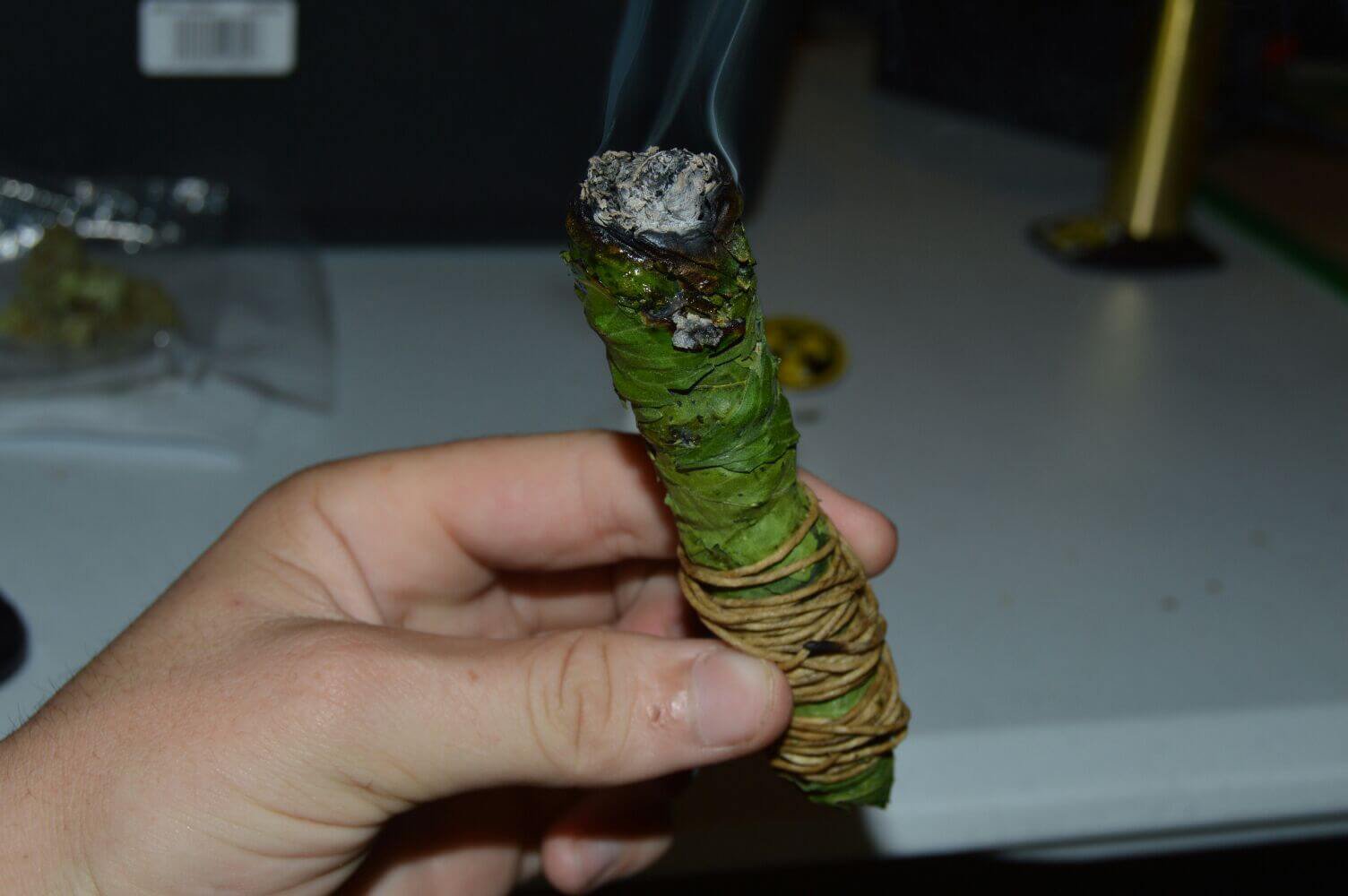 6. Caviar/Cavi Kush
Price: $23 a gram
These are made with very potent buds of the leaf dipped in oil and kief (resin glands from cannabis flowers), then vacuum sealed.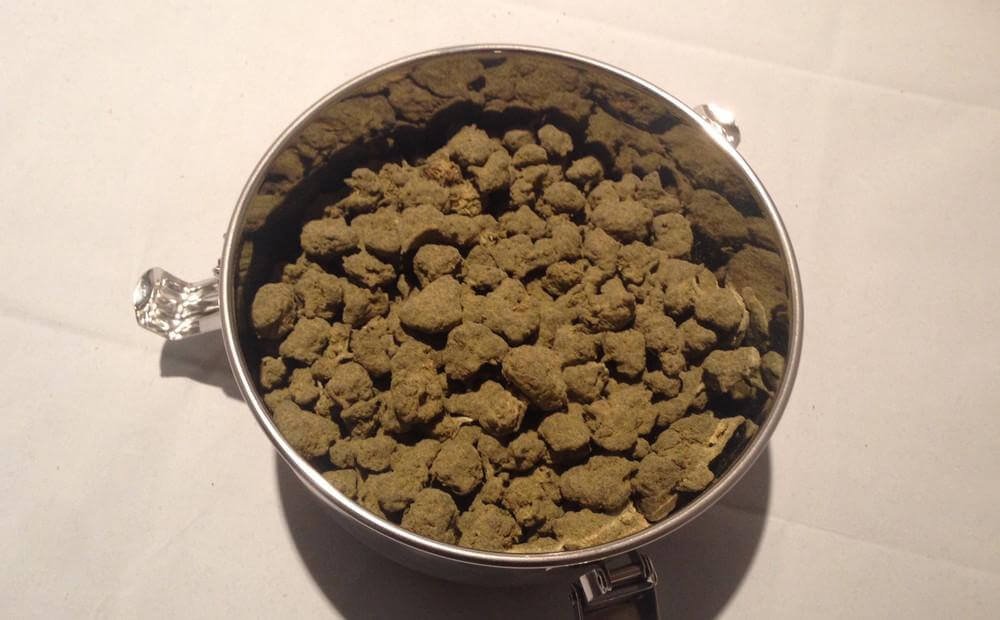 7. Isla O.G
Price: $800 an ounce
The Isla O.G is wildly expensive at $100 a can and it is the best medicinal cannabis ever. The first kind of canned cannabis, the packaging ensures that the leaf is not subject to repeated touching or manhandling, thus preserving its purity.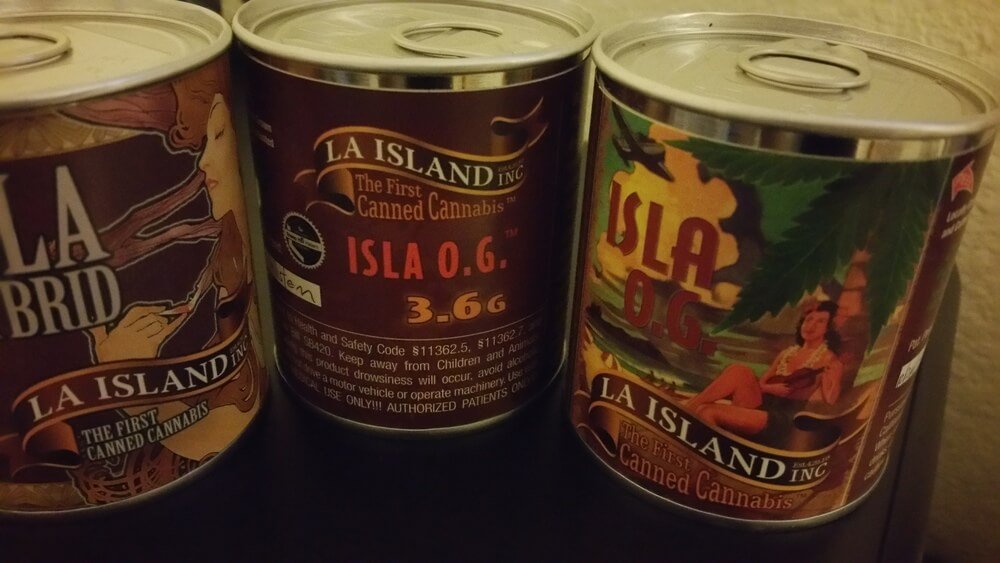 8. Digital Volcano Vaporiser
Price: $669
Built by German Storz and Bickel, this doesn't look like your average vape but it's the best one around. With an aluminum block heating element and an internal fan, it relies on a convection process to heat the air around your weed. The vapor quality is beautiful and you can accurately set the temperature with just the push of a button. This is priced at $669.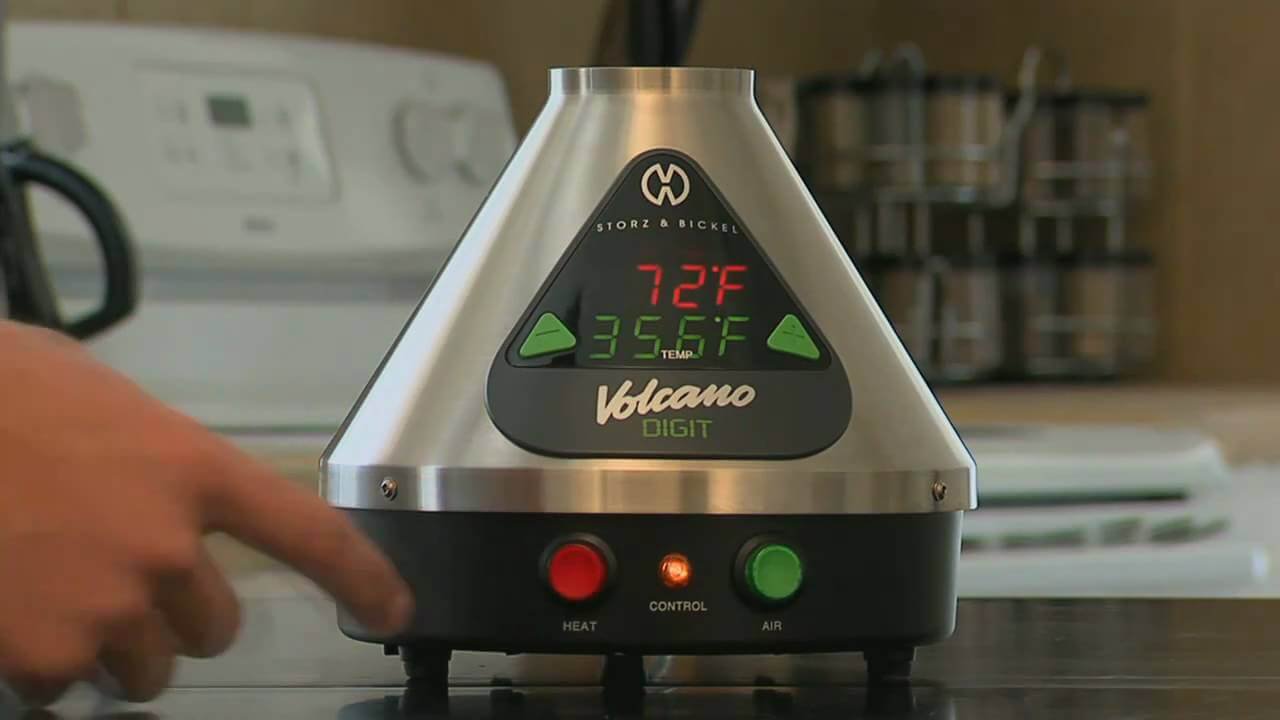 9. The Pirate Ship Bubbler Bong
Price: $30,000
You can have this beautiful piece of craftsmanship at a whopping $30,000. Everything is made of glass and it's a treat to just watch the smoke float through the contraption. This trippy bong is available at a shop named Illuzion in Denver.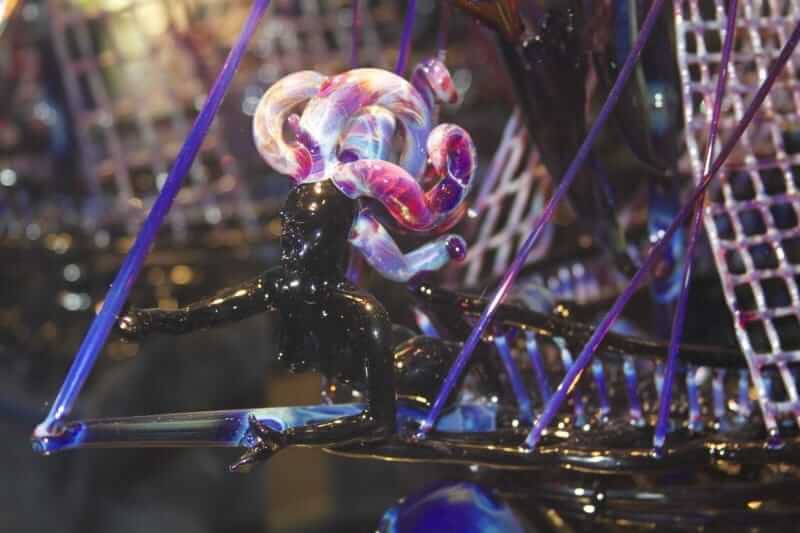 10. Phototron Grow System
Price: $500
Too classy to be lurking in dark alleyways for your weed supplier to turn up? Grow your own! This smart device enables you to grow your plant with the perfect nutrient balance with optimum light. This $500 system will ensure you never run out of weed again.
11. Uptoke Spyre Vaporiser
Price: $300
Need a quick puff or two? This Uptoke Spyre is a godsend for you. This little powerhouse has got pretty much everything packed into it. Built-in grinder? Check. CPU unit to moderate temperature? Check. Can vaporise raw flowers, herbal oil blends and concentrates? Check. It's got an all-day battery to keep you going and takes about 2 seconds to reheat.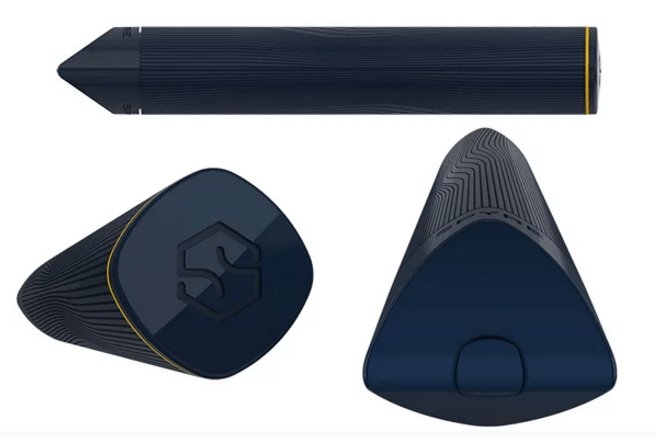 12. Scott Depee & Sagan Glass Collaboration Bong
Price: $100,000
Gone are the days of make-shift bongs. People now want art to smoke their dank from. And this beauty made of glass and a marble that has been to space, went for a $100,000 at a private auction. The 10-inch glass pipe has 10 marbles inset in it, which shimmers in hues of blue, green and black.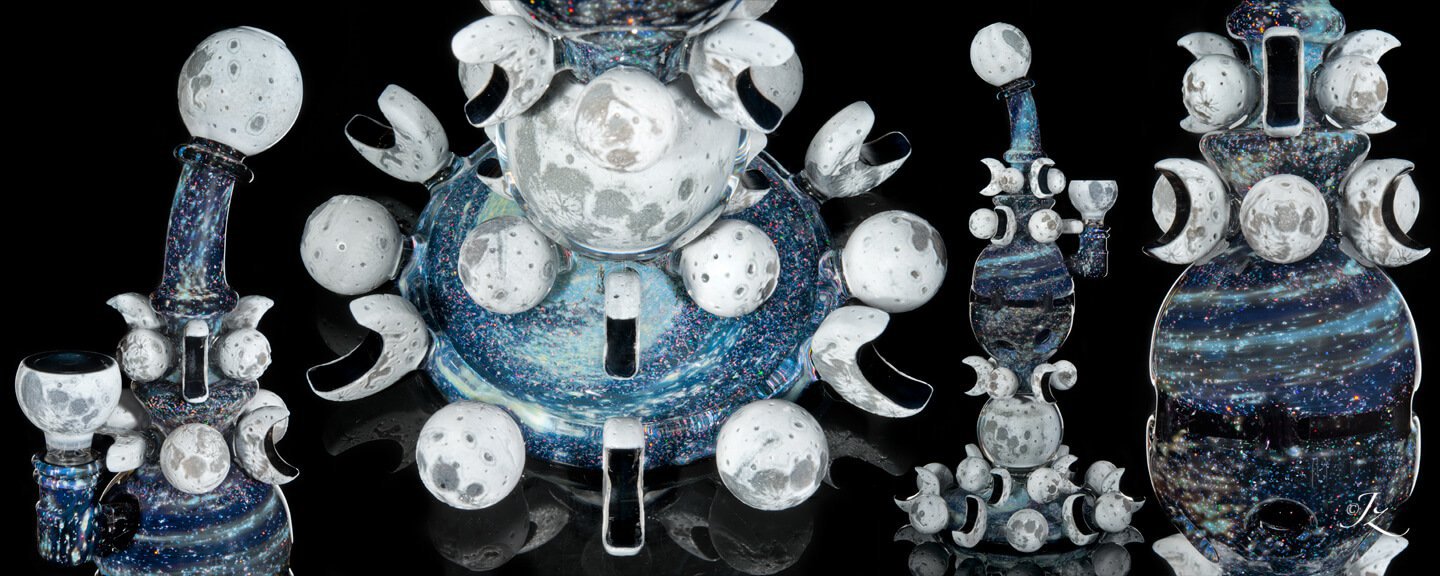 13. Roor Excalibur Bong
Price: $15,000
All stoners know about this 6 foot killer bong. This $15,000 bong is the stuff of stoner fantasies and has won many bong competitions hands down.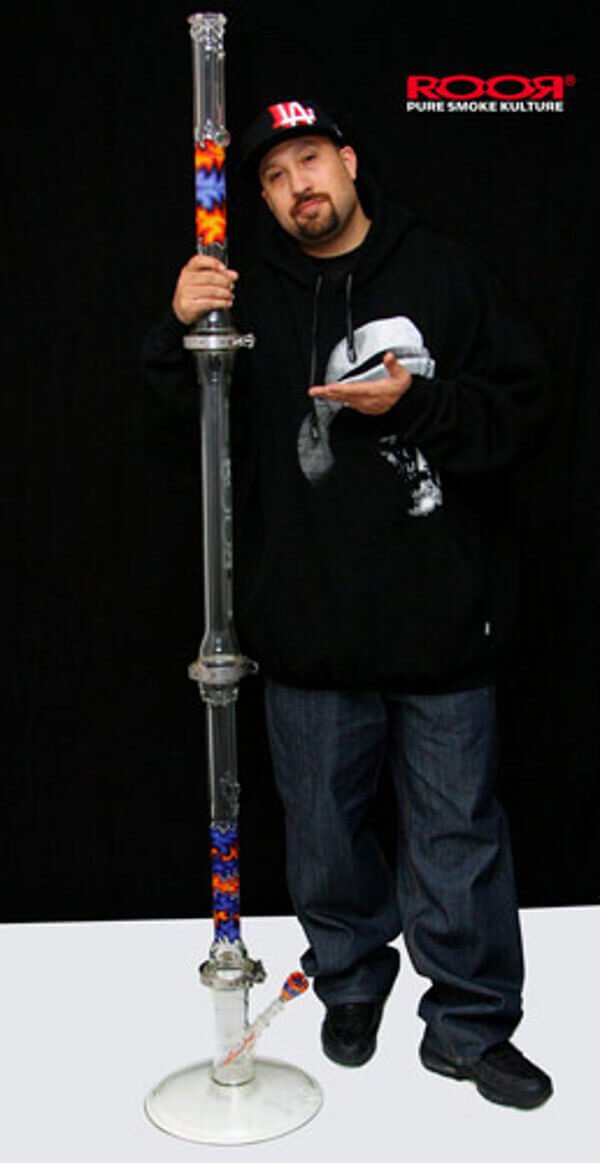 14. Elite Phoenicia 24K Gold-Plated Grinder 
Price: $1,495
This sweet 24K gold plated grinder goes by the name of Gold Elite Phoenicia. Priced at $1,495 it does more than just look chic. The grinder has a built-in ashtray, with a compartment to store your rolling papers.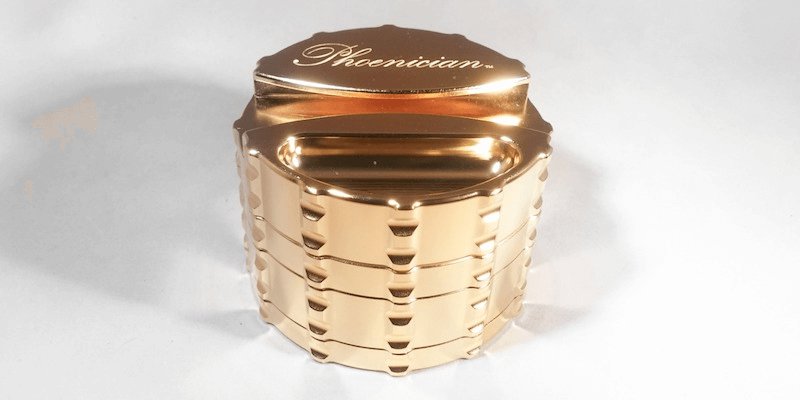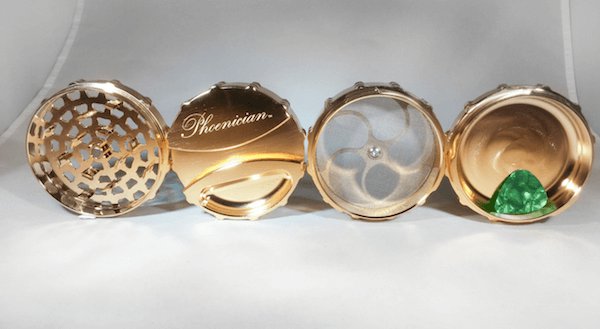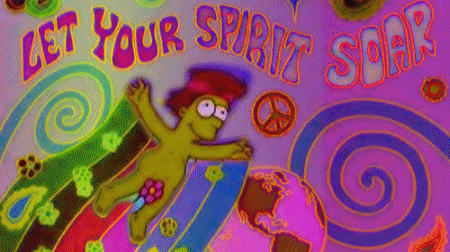 So many awesome ways to celebrate this product of nature.