On the occasion of Eid-ul-Fitr, Lucknow's Aishbagh Eidgah created history by opening its doors to women who wanted to offer prayers. Even though, women were allotted a separate enclosure, this relatively progressive move was praised by many as a step in the right direction.
They used a 'women only' entrance to get in.
One of the most noteworthy praises came from Trupti Desai, who's an activist and founder of the Mumbai-based pro-gender equality, Bhumata Brigade, a social activist organization.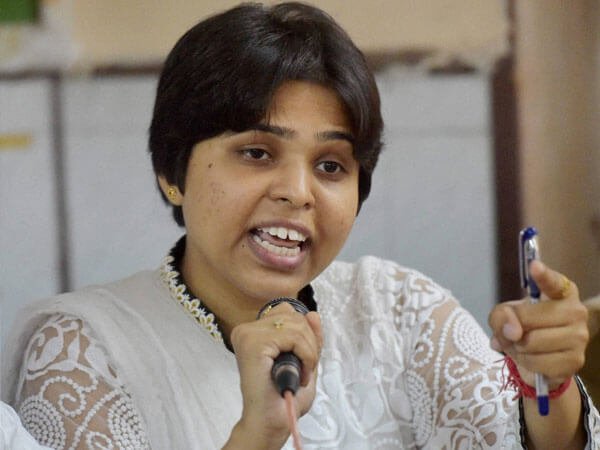 According to ANI, Desai said – 
For the first time women were allowed to enter the mosques in Lucknow. The women are offering prayers there. It's a matter of great happiness. We had started the movement so that the Muslim women get this right. We want equality in temples, mosques and Dargah. 
This is a very big change. It will be a very big historical beginning. The step taken by the trustees of Lucknow is a historical step. All other trustees should follow it.
Trupti Desai had earlier been in the news for demanding that women be allowed in places of worship. She particularly targeted Mumbai's Haji Ali Dargah, and Shani Shingnapur and Trimbakeshwar temples in Maharashtra.
Religious or not, yay to gender equality!