Whether it's the corner of your heart dealing with emptiness or the haunting thoughts you deal with alone. Whether it's the acceptance of solitude, you now enjoy or wilderness, that you appreciate. Whatever it may be, poetry will always give you company.
Here is some shayari on 'Veerangi' to fill the void, on those lonely nights.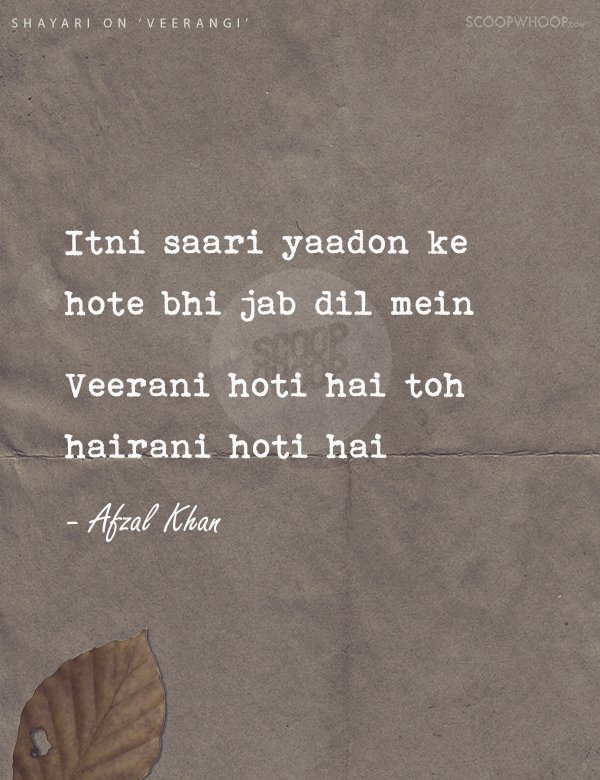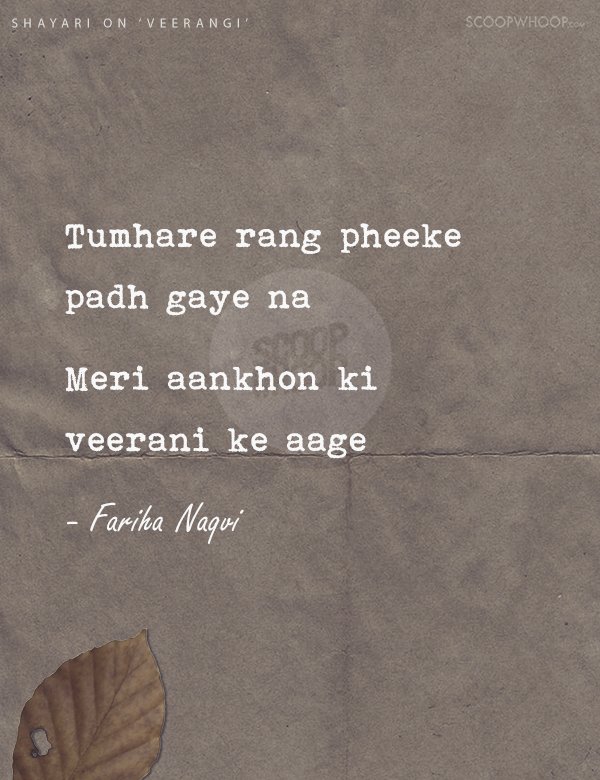 .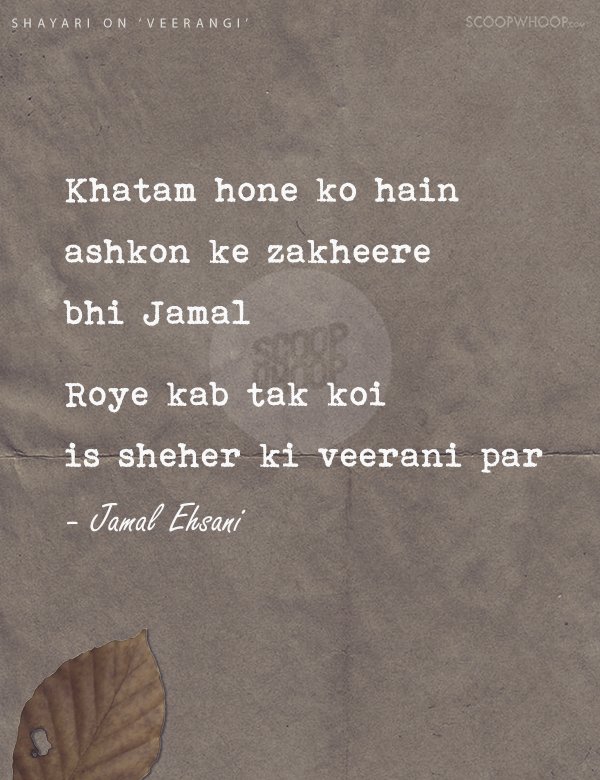 Ashkon: Tears
Zakheere: Stock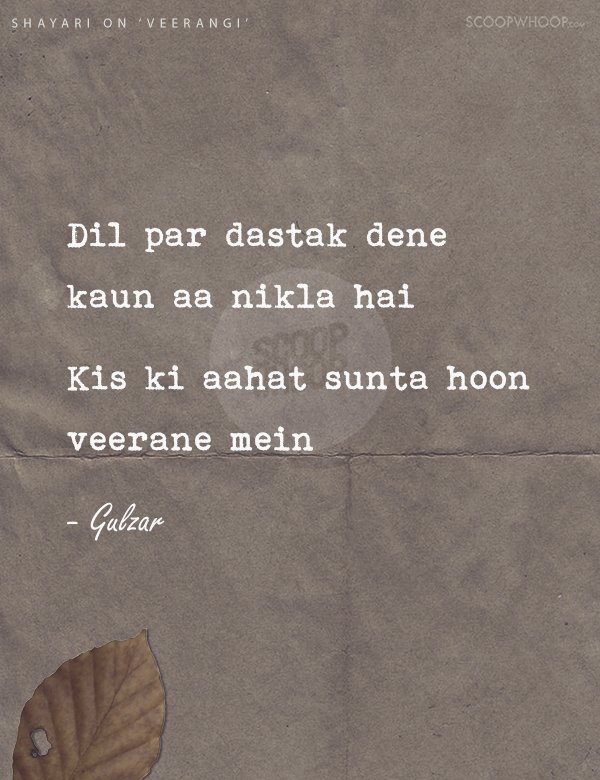 .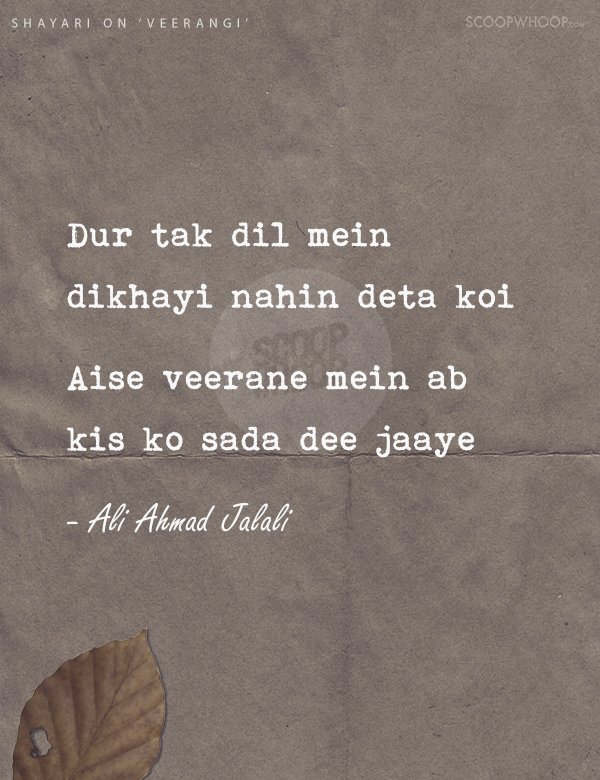 .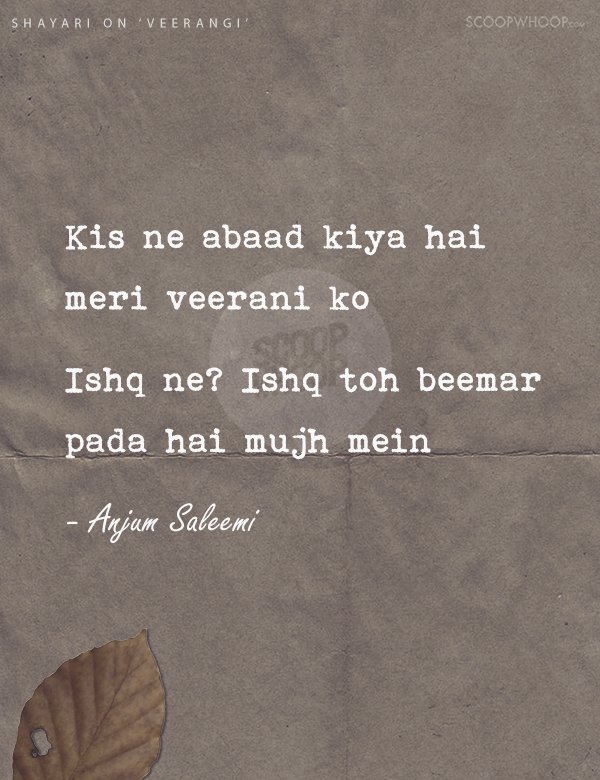 .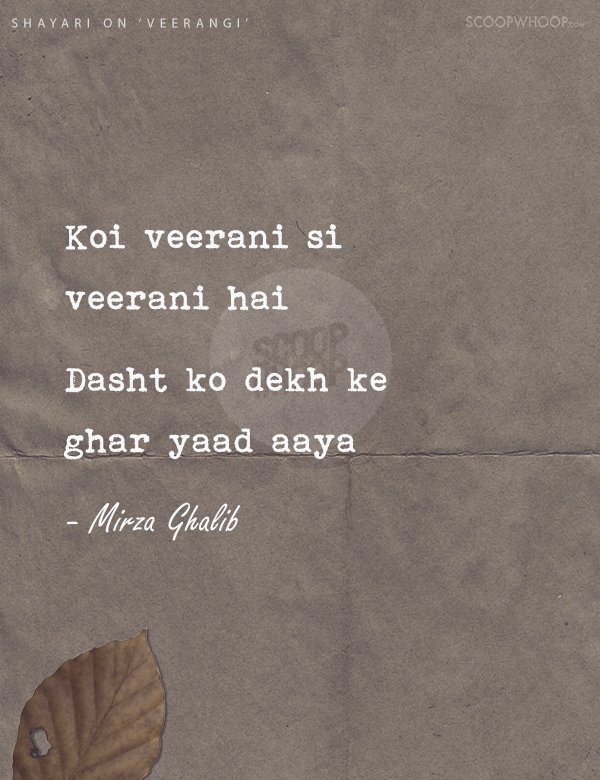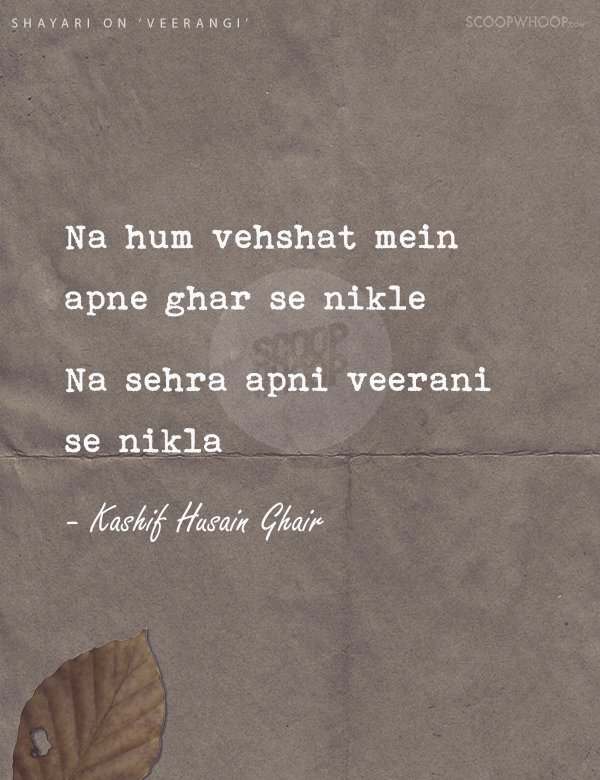 Vehshat: Ghabrahat/darr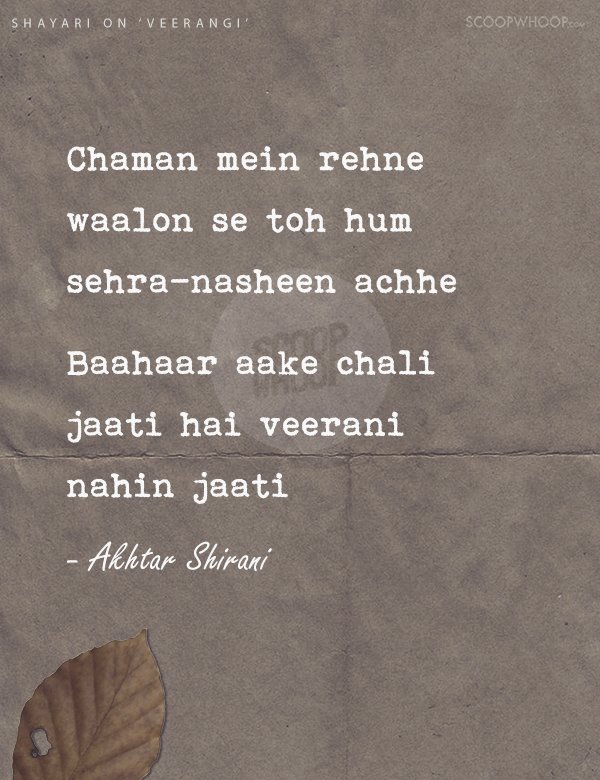 Sehra: Desert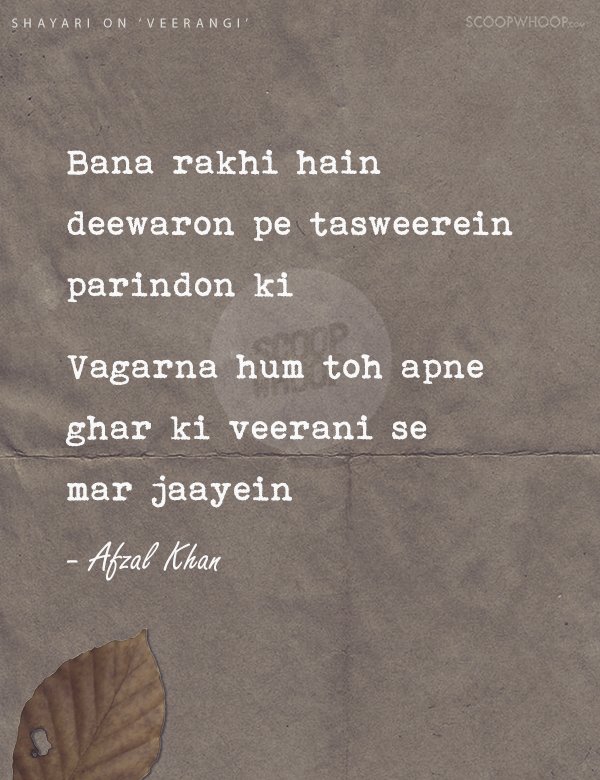 Vagarna: Otherwise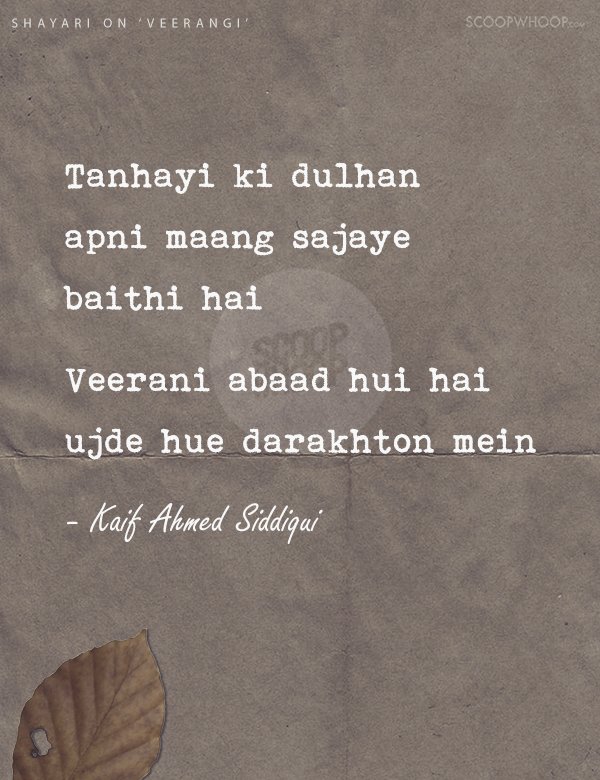 Darakhton: Trees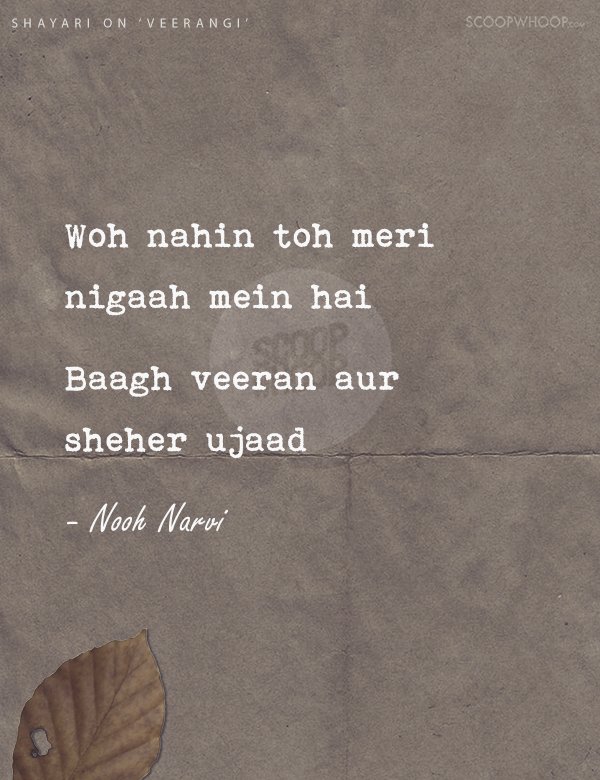 .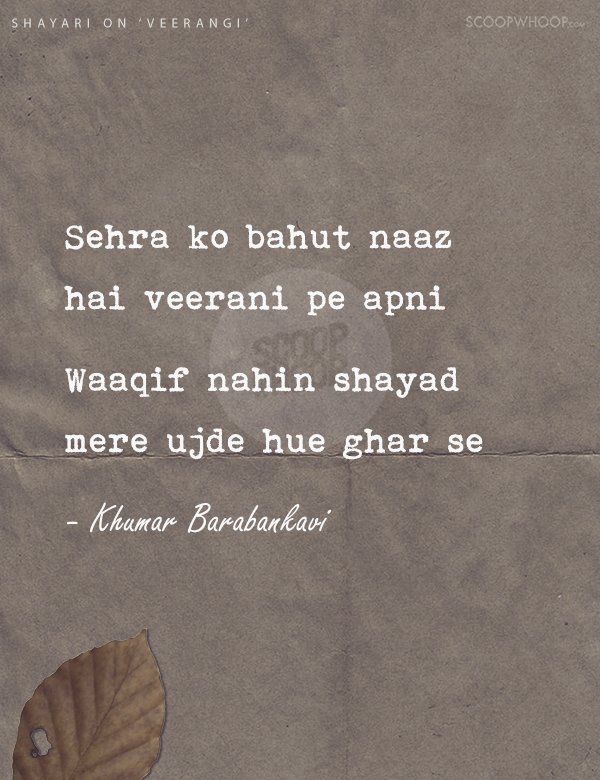 Sehra: Desert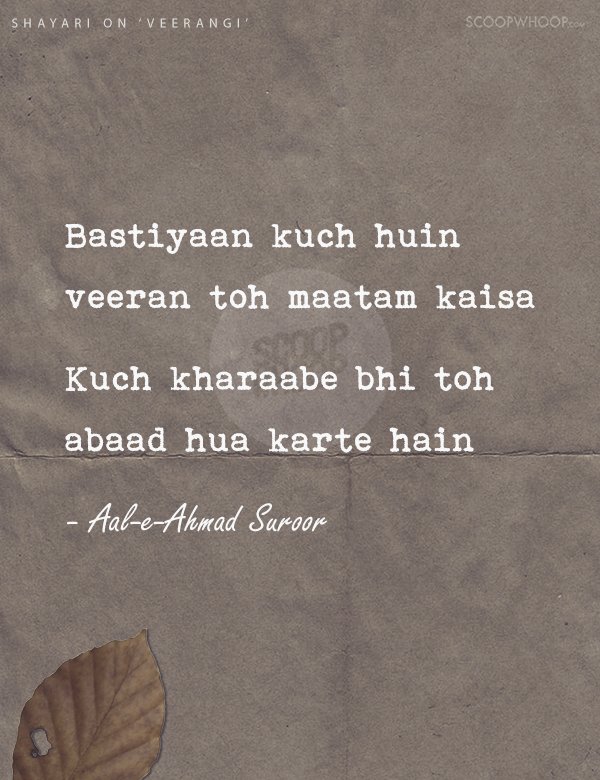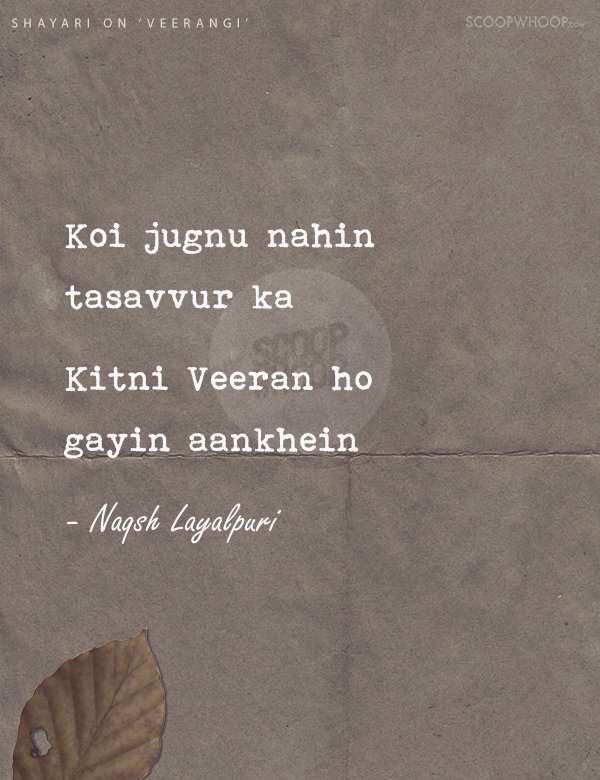 Tasavvur: Imagination/thinking about something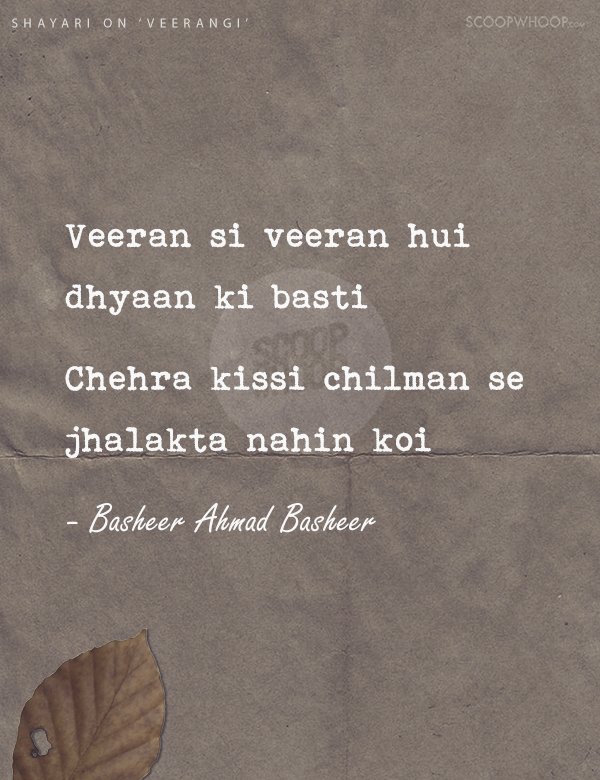 .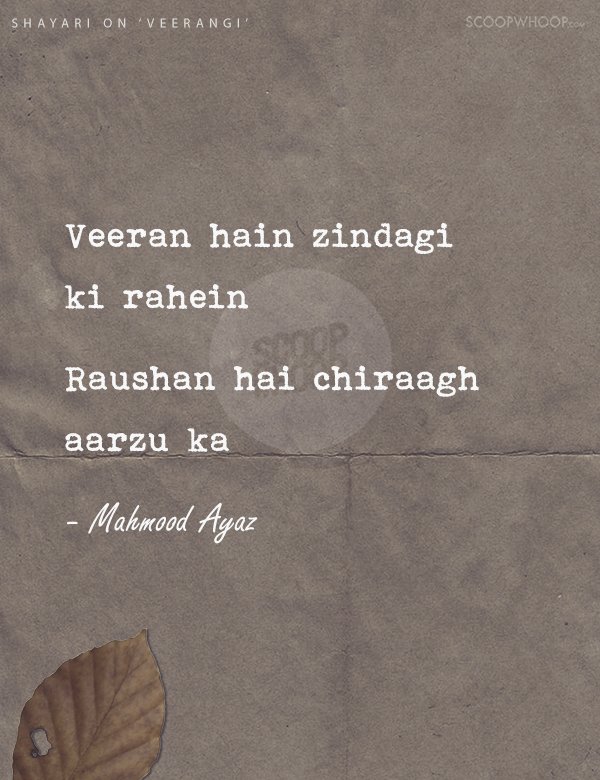 .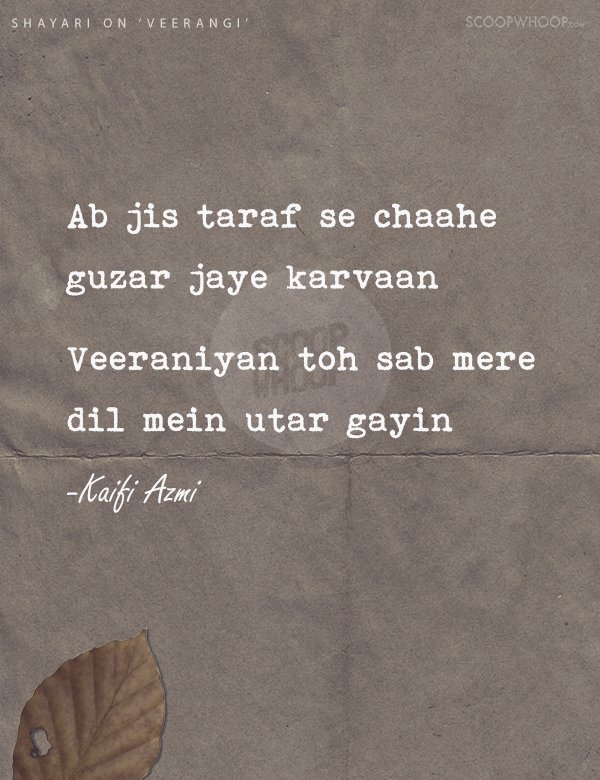 .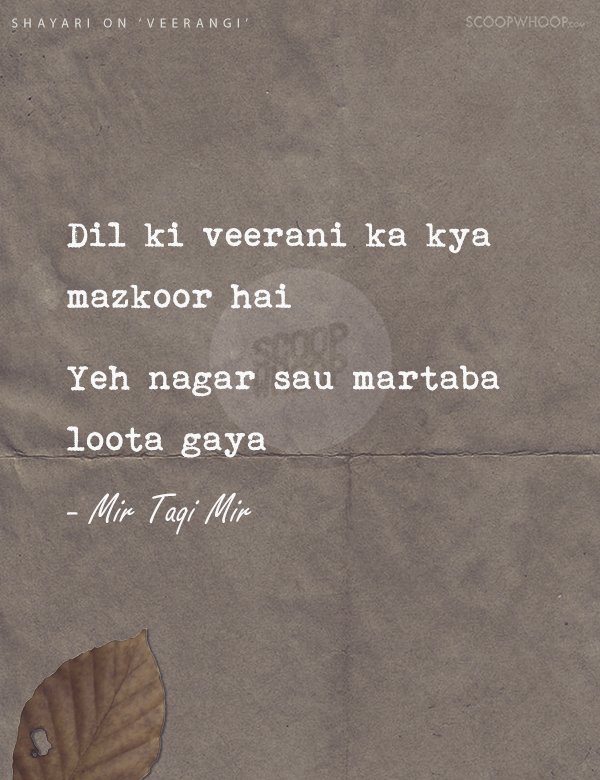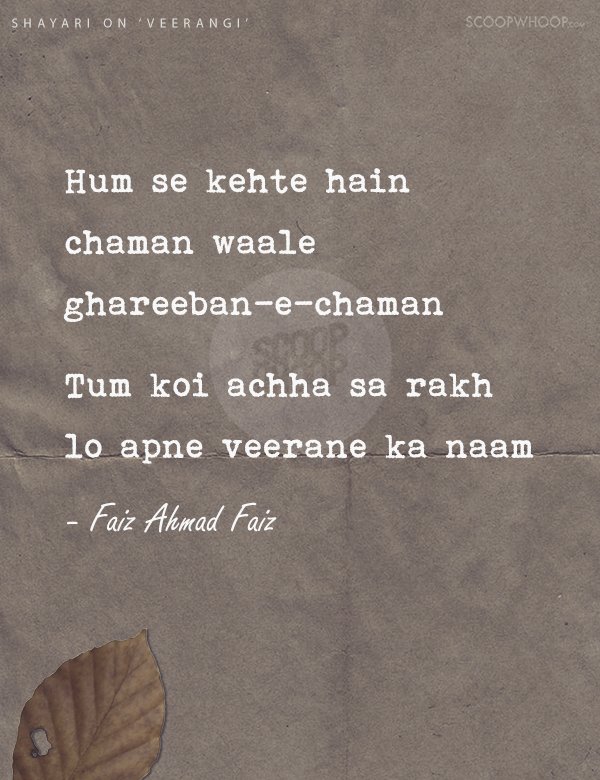 Ghareeban-e-chaman: A person without a garden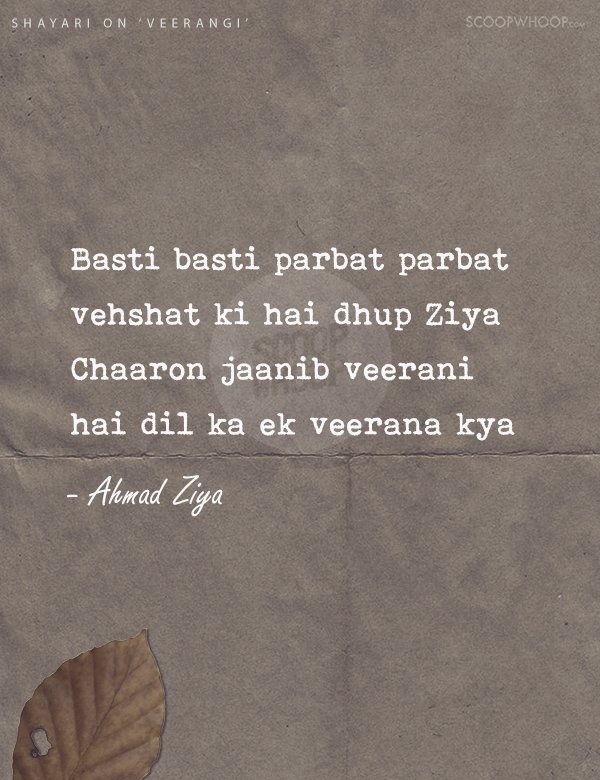 Jaanib: Direction
Design Credits: Aakanksha Pushp