We do not know what life has in store for us. Don't know what it leads to and what to expect. But there is a belief that we do have certain things in our destiny that no one can take from us. 
Till the time life slowly unwraps and reveals itself to us, we can read shayari dedicated to the destiny of life.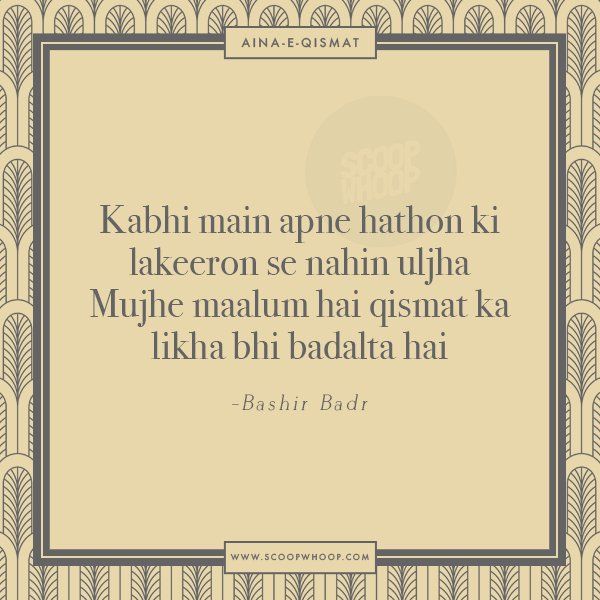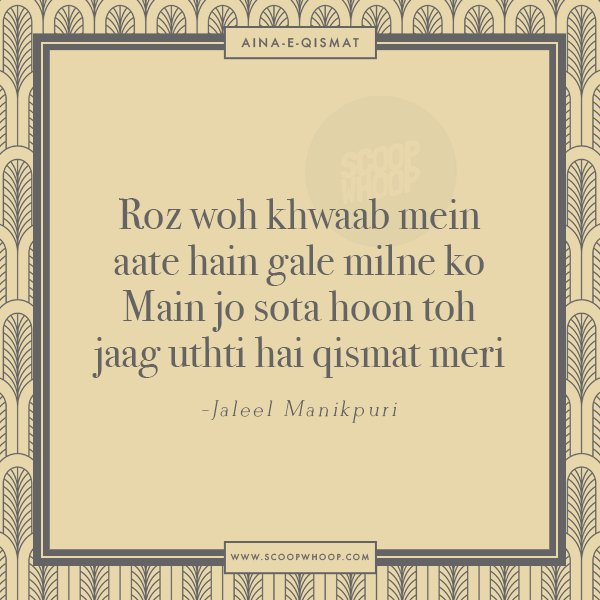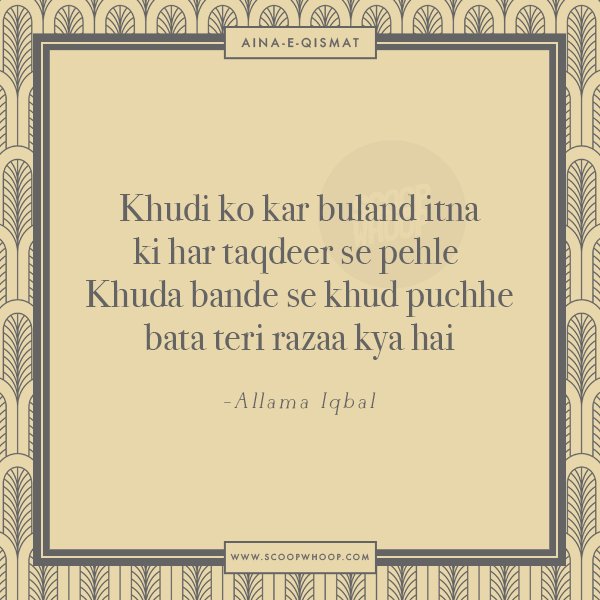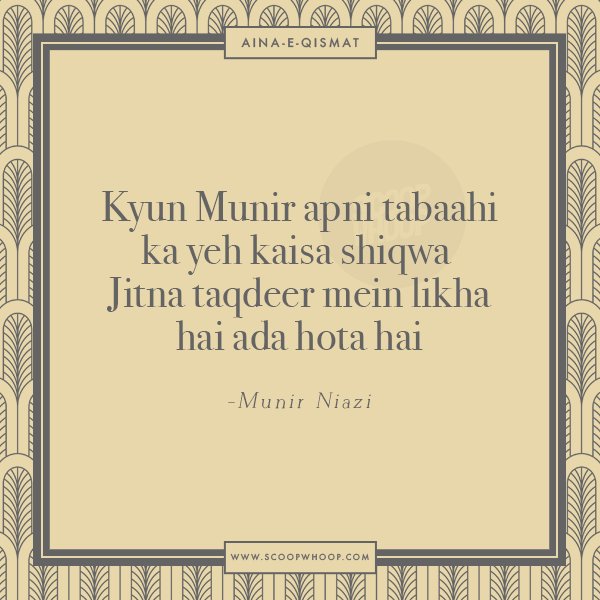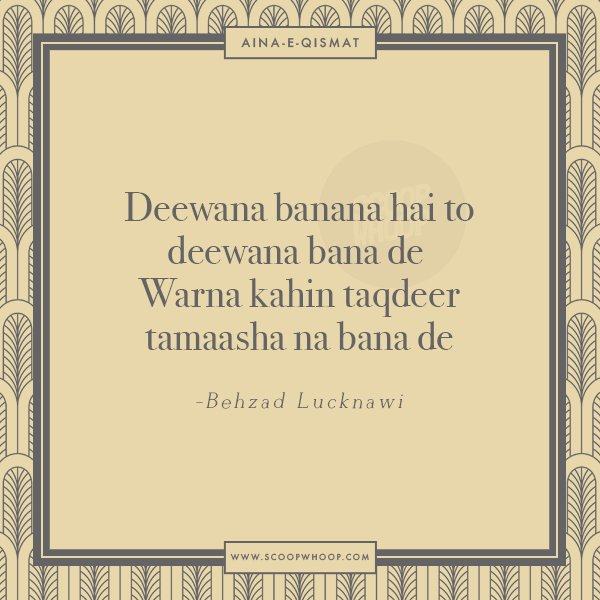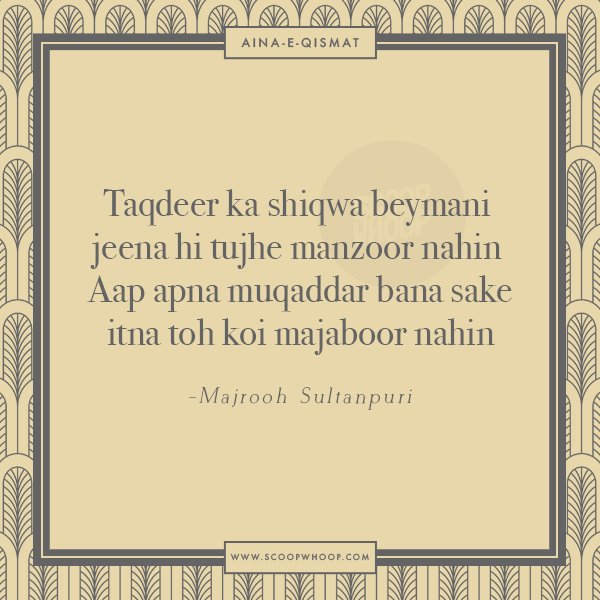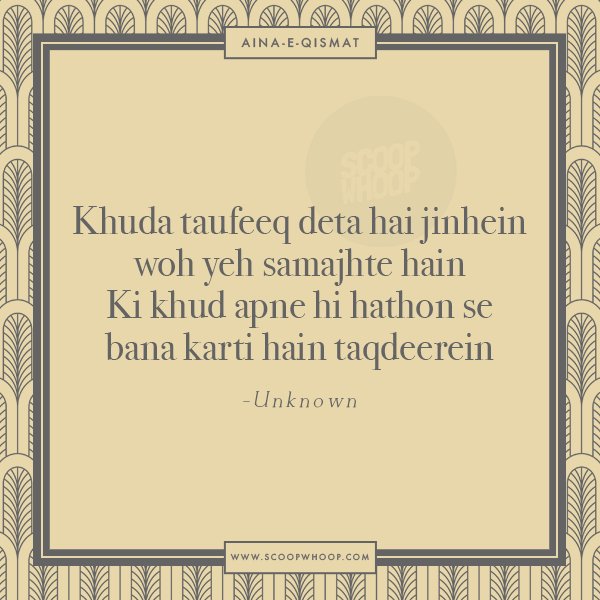 Taufeeq: Strength or will.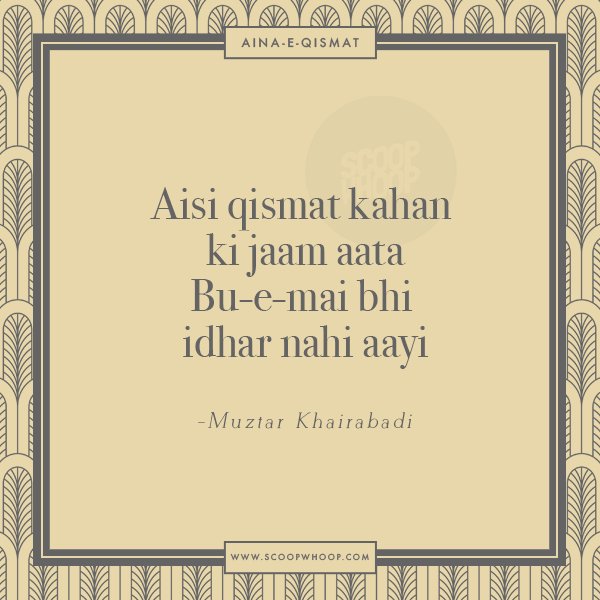 Bu-e-mai: Bad smell of alcohol.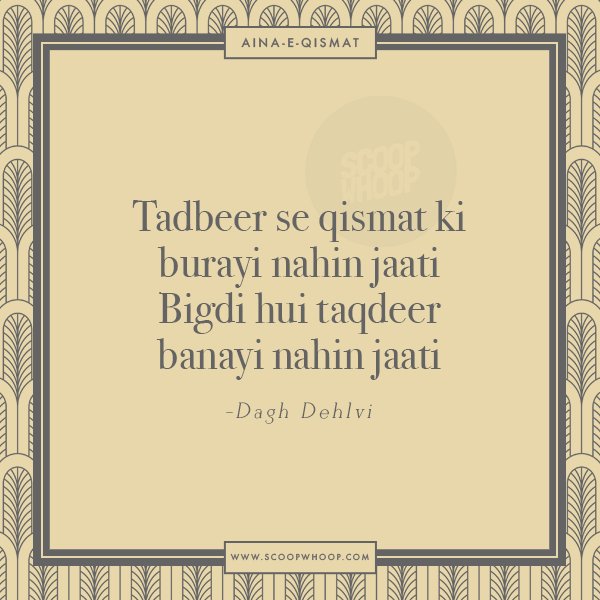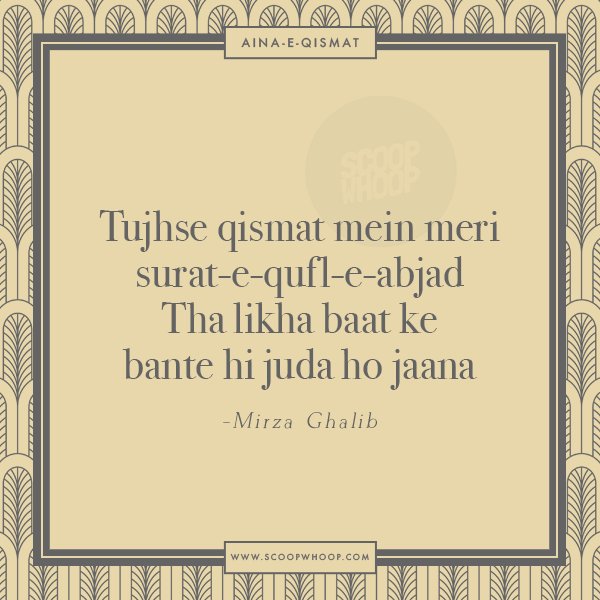 Surat-e-qufl-e-abjad: Unlocking the face of love.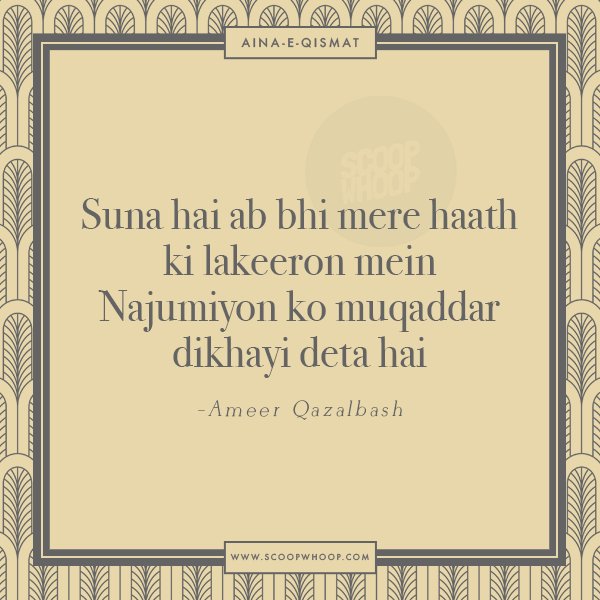 Najumiyon: Astrologers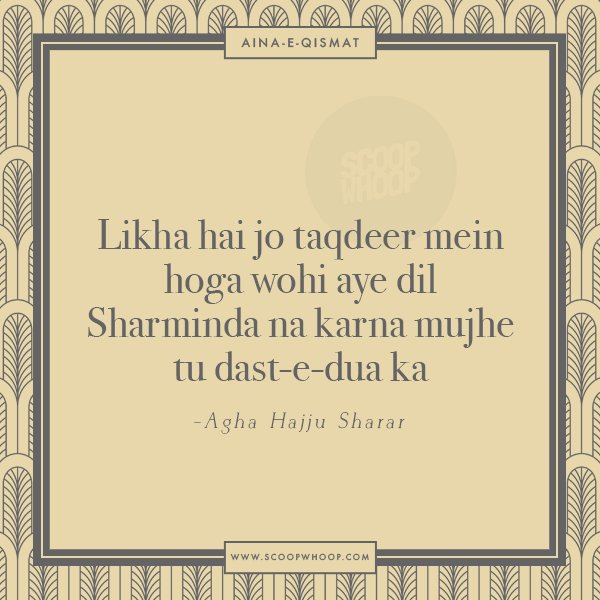 Dast-e-dua: Hand of praying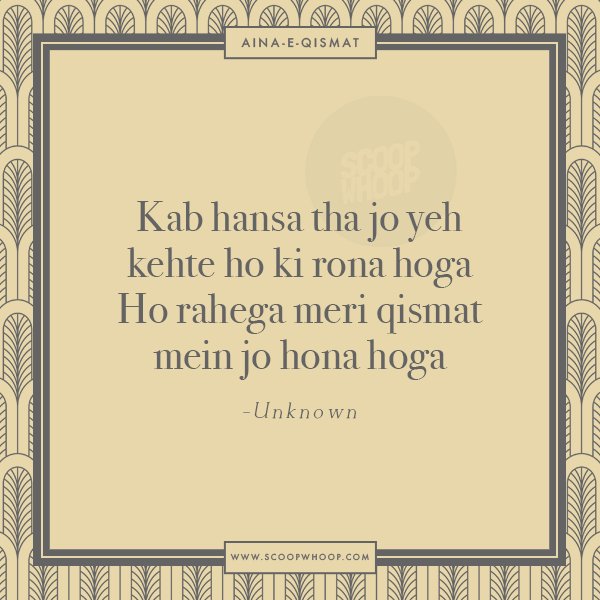 .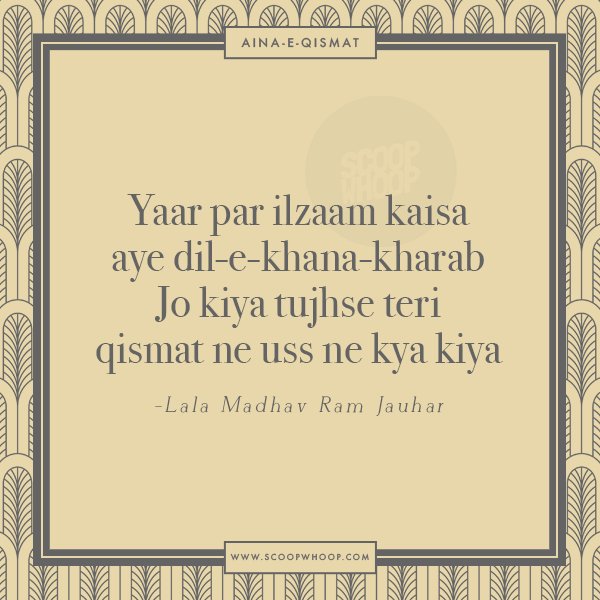 Dil-e-khana: Corner/place in your heart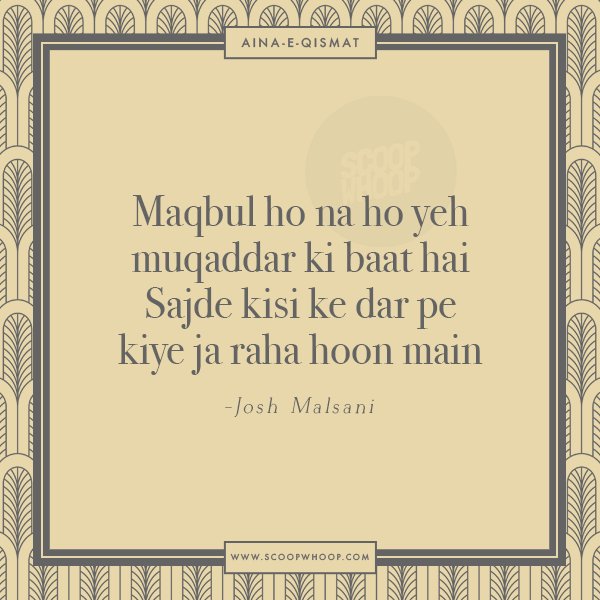 Maqbul: Acceptance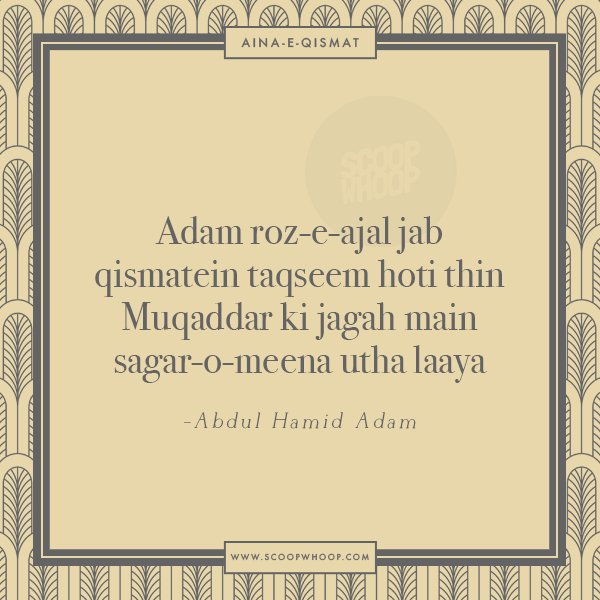 Ajal: Without Water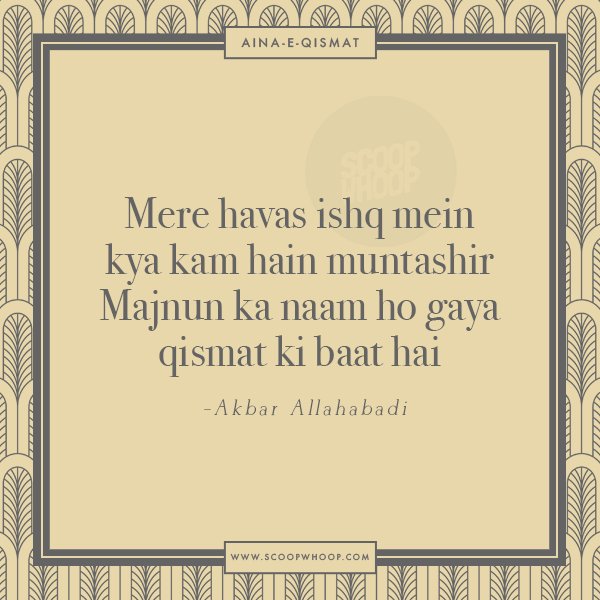 Muntashir: Widespread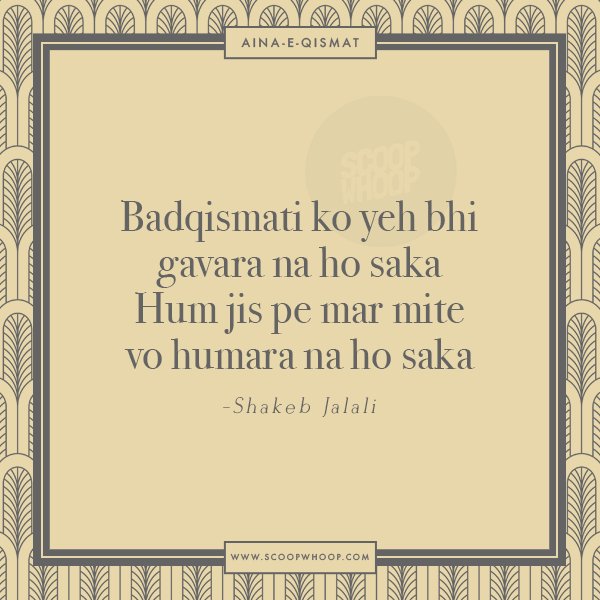 .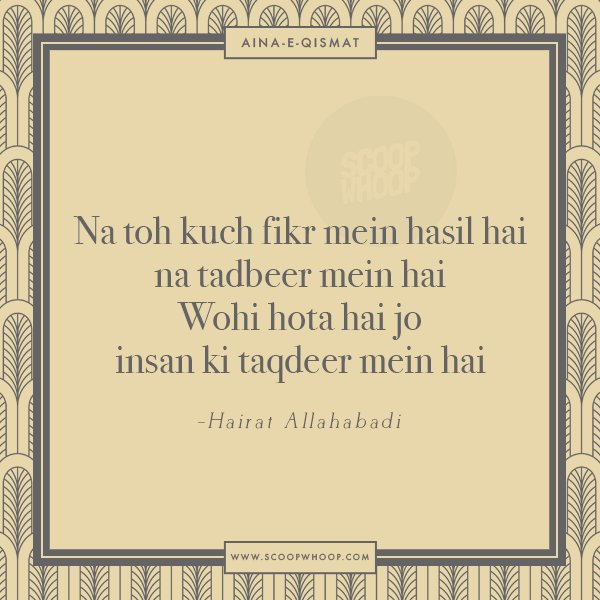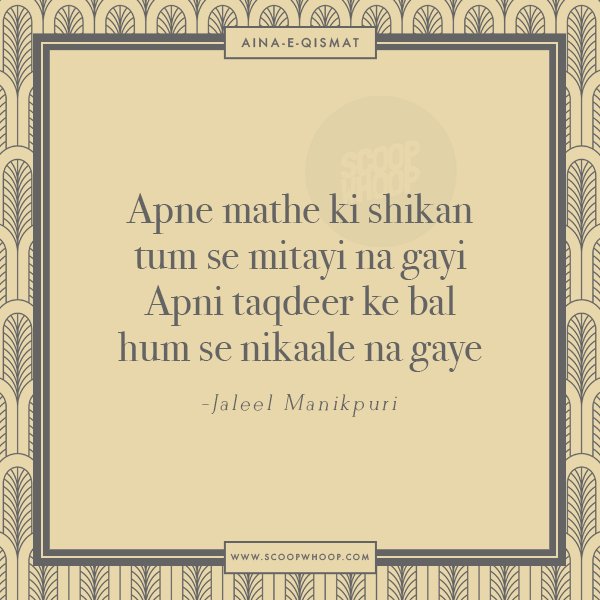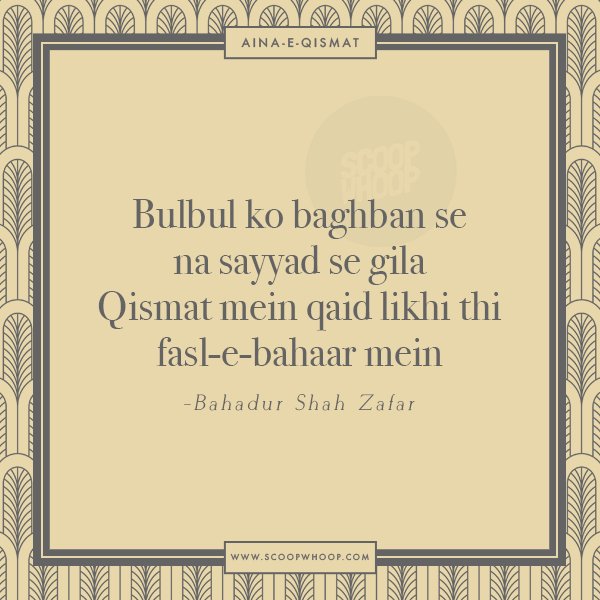 Fasl-e-bahaar: Spring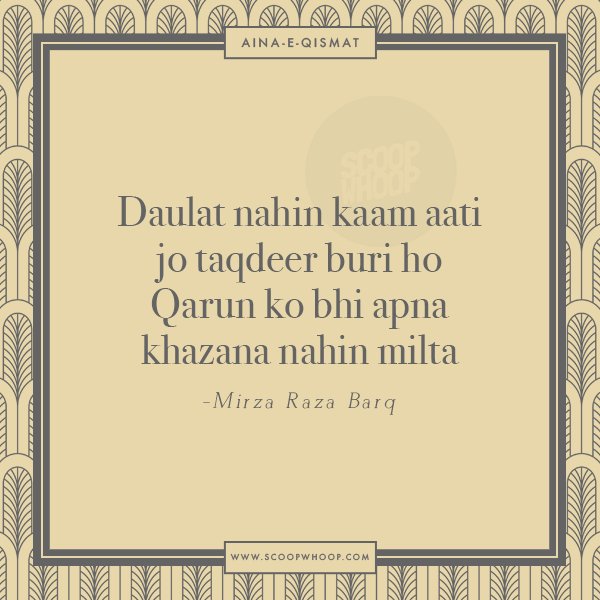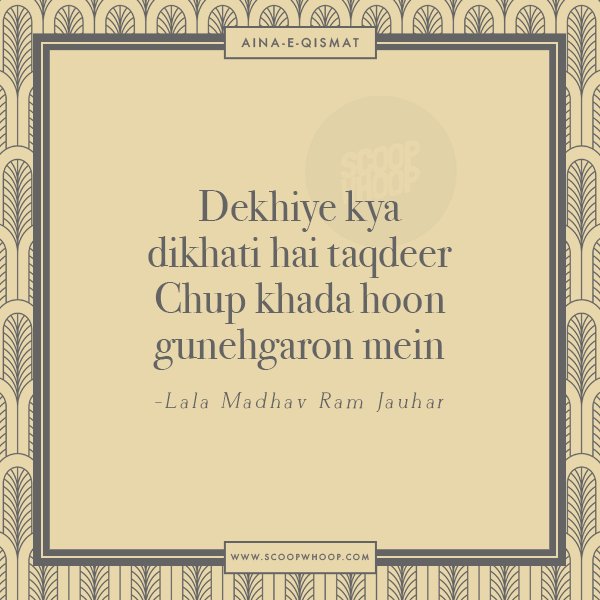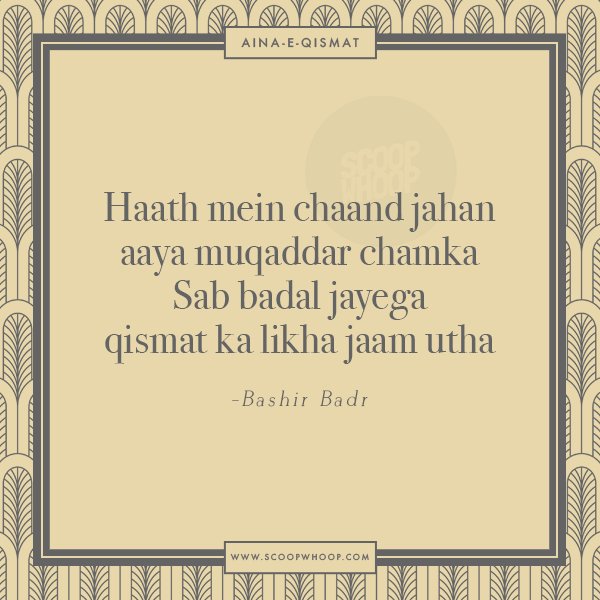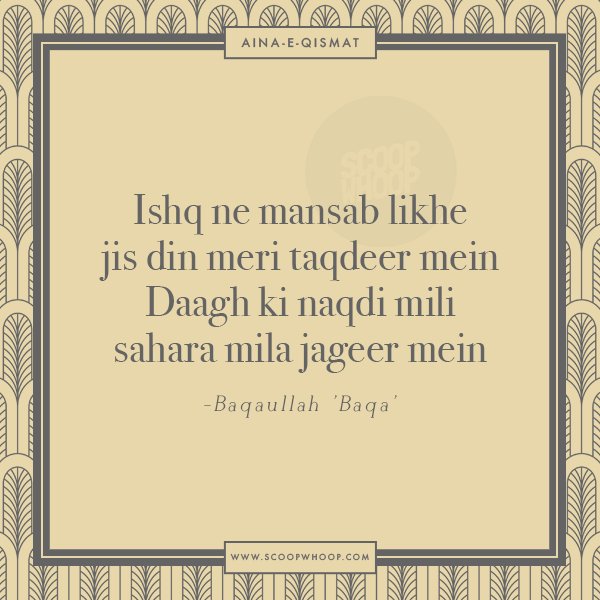 Naqdi: Money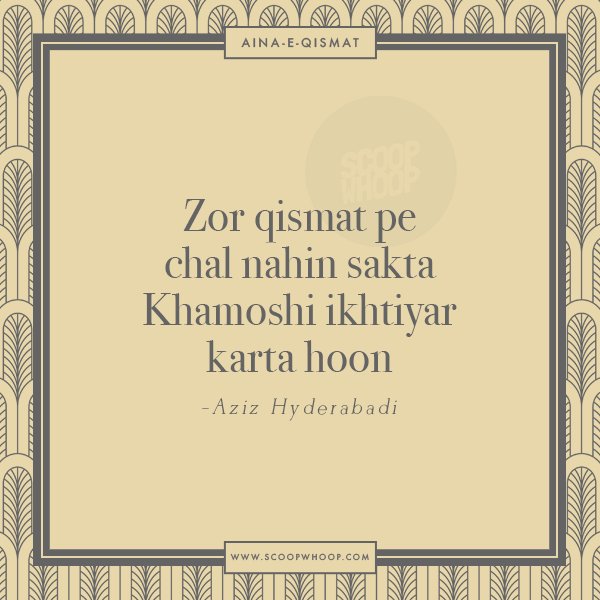 Ikhtiyar: Control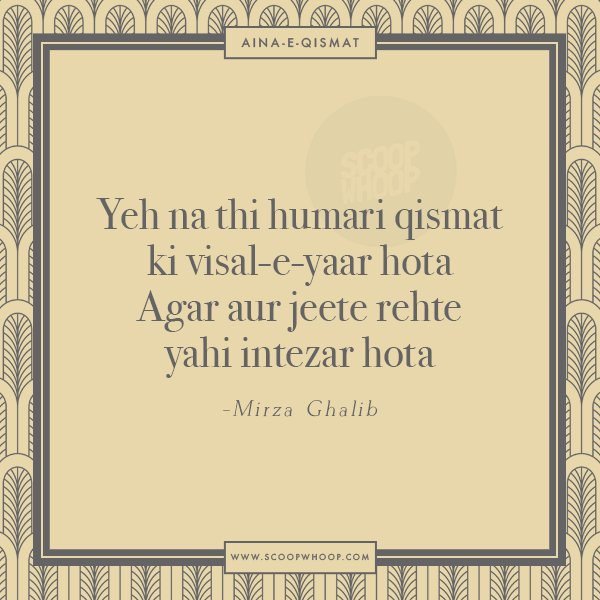 Visal-e-yaar: Meeting the beloved
Reading this must've somewhere been in our destiny.