Slogans like 'Gandhi Must Fall' and 'Gandhi For Come Down' are finding more supporters in Ghana, as a protest against a statue of Mohandas Karamchand Gandhi in the country's biggest university gathers steam.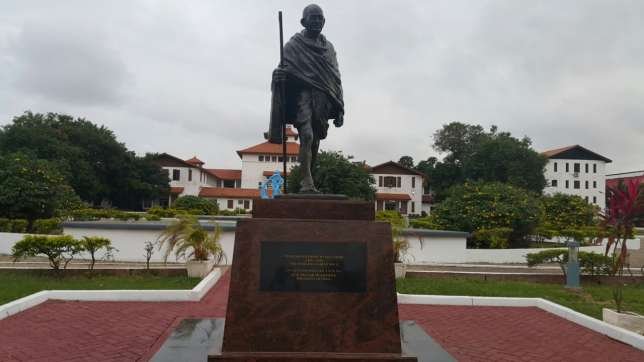 Students and teachers in the University of Ghana have been publicly agitating against a recently installed statue of Mahatma Gandhi within the campus, claiming that he was 'inherently racist', a report in Times of India says.  
Protesters have been campaigning online demanding that the statue be pulled down: 
Mahatma Gandhi, whose first social movement was in South Africa to defend the rights of the Indians there, allegedly used racial slurs and referred to native Africans or black people as 'raw kaffirs' ( a derogatory term in Africa) and savages in some of his early texts. 
The protesting students say that they don't want this legacy of racism to remain on campus. Some students have set up an online petition, demanding the removal of the statue.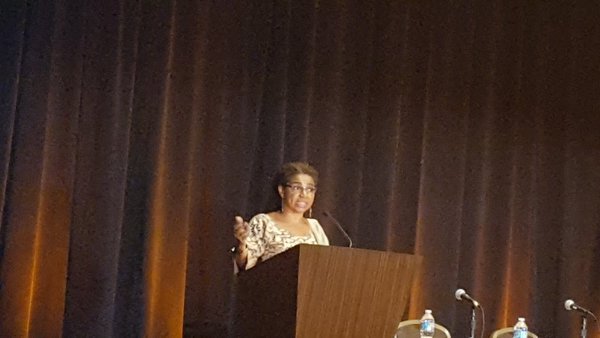 In the petition, co-written by two other lecturers, the protesters claim Gandhi was "uncharitable in his attitude towards the Black race," and that by putting up his statue inside the campus, the university was indulging in 'double standards'. The petition appeals to the University of Ghana Council, to take down the statue and has over 800 signatures so far. 
The petitioners have listed a number of universities across the world in their petition that had such 'overt' symbols of racism, and called for the demolition of every one of them. The petitioners say that no world class university can perpetuate symbols of white supremacy, racism, apartheid and colonialism. 
The statue of Gandhi had recently been installed in the University's Legon campus in Accra, Ghana when Indian President Pranab Mukherjee visited the country this June. 
The protest against the statue began soon after with students, teachers and ordinary Ghanaian citizens objecting to the presence of the statue. 
In India, Mahatma Gandhi is often referred to as the 'Father of the Nation'. Despite criticism on various fronts, Gandhi is still widely hailed the world over with not just playing a major role in India's independence struggle, but also for introducing philosophies like 'ahimsa' (non-violent protest) , and civil disobedience as legitimate forms of protest.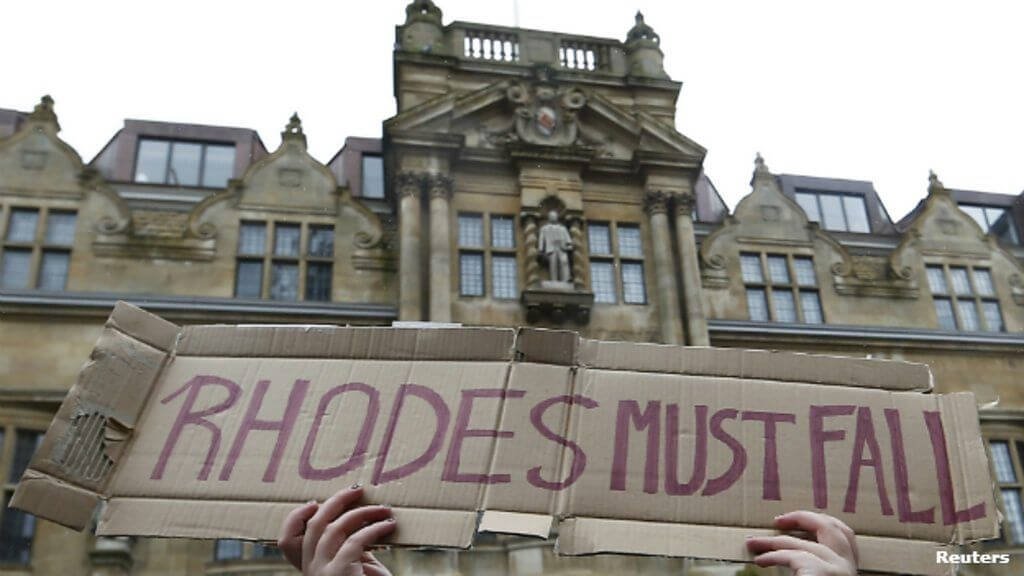 However, anti-Gandhian sentiment isn't new in Africa. In South Africa several bloggers, historians and socio-political analysts have claimed that Gandhi, in his early days as a lawyer in South Africa, only focused on the struggle of Indians and not on black people at all. 
In 2015, a bronze statue of Gandhi in Johannesburg was was defaced with white paint.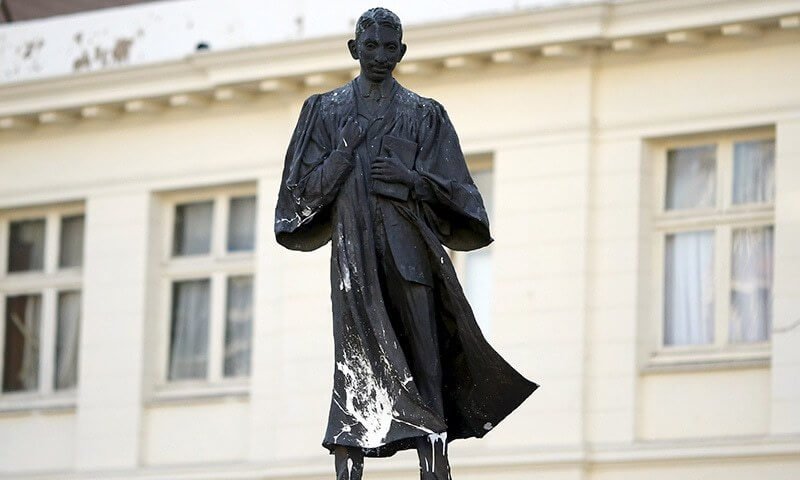 However, some like Professor Mike Ocquaye, who was Ghana's former High Commissioner to India, disagree with the call for the demolition, and fear it would mean a step back for the recently improving diplomatic relations between India and Ghana. The Indian government is reportedly monitoring developments for now. 
Feature Image Source: AFP