It's Saptami today and the immersive experience of Durga Pujo is in full swing. By now, every pandal in the world has commenced the Pran Pratishtha (the awakening of the deity) of the clay idols with clinical perfection and every Bengali has plunged headlong into the homecoming of Maa Durga completely. As an aantel probashi Bangali (pseudo-intellectual, non-resident Bengali), I cannot help but feel sad for not being in Kolkata right now, in the heart of the Pujo madness.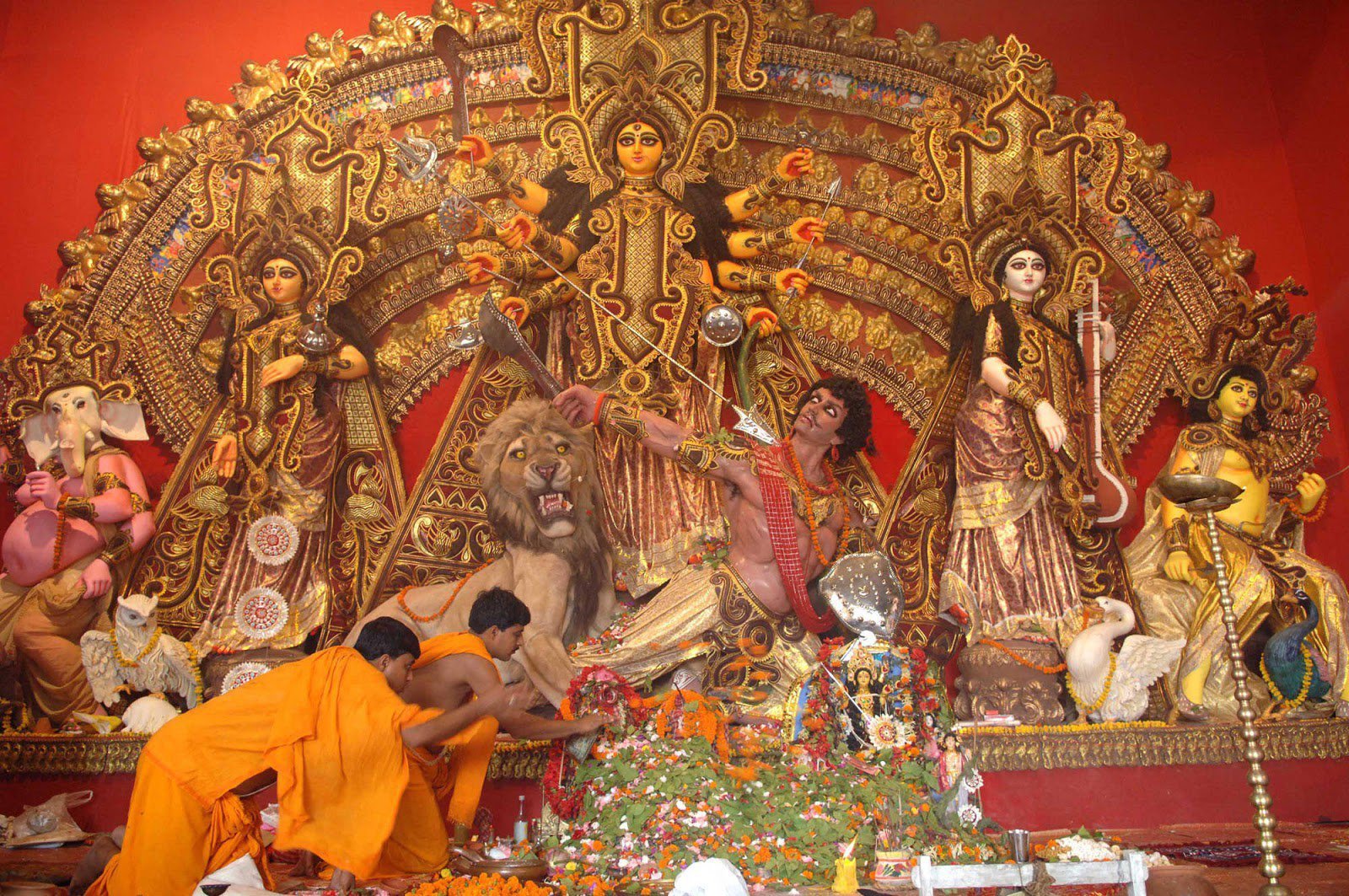 You see, Durga Pujo is not just a 5-day extravaganza soaked in food, prayer & festivities, it is an intrinsic part of our Bengali identity. 
So much so, that a true Bengali will be able to smell Pujo in the air from a month in advance. Right from the 5 a.m. broadcast of Mahalaya, to the goosebumps that each beat of the Dhaank (drums) sends our way, our existence in these five days becomes suffused with the Goddess herself. And as we bid the idol of Ma Durga farewell, we shed tears, like we're about to lose a loved one, such is our passion. 
So with so many life-altering experiences that these 5 days bring with them, it's really sad for a non-resident Bengali to have to miss out on the real deal. Fortunately, Airtel has been way ahead of us. Their 360° coverage of Kolkata's Puja pandals brings me closer to the Pujo experience and I cannot thank them enough. I can browse through the pandals around the city, appreciate their stunning craftsmanship and witness the majesty of Ma Durga through my smartphone, like I was actually standing there and watching. Like in this video, I can get an all-round view of the stunning Tridhara Sammelani pandal of Manohar Pukur Road and it's giving me the feels. Take a look!
This makes us appreciate how far we've come in terms of network & technology, doesn't it? A big shout out to Airtel for making every probashi Bangali's dream come true. Catch the festivities at Samajsebi Sangha here #OpenPujo360
If this has set in the Pujo craze in you as much as it has in me, then you will be thrilled to know that a stunning picture of Durga Pujo in your locality can get you an iPhone 6 too! Click here for more information.