We all know that Durga Pujo is the most important religious festival for Bengali Hindus and how the community goes to great lengths to make every festive season a memorable one. 
Community pandals – temporary structures created to house the effigy of the goddess – are particularly known for competing with each other in grandeur, keeping a special focus on the idol.
But a pandal being set up by a club in Agartala, Tripura, is ready to beat all others in the game by housing the most expensive Durga idol ever. The idol features gold and diamonds and has cost a whopping Rs 4 crore! 
Here is the idol with its maker: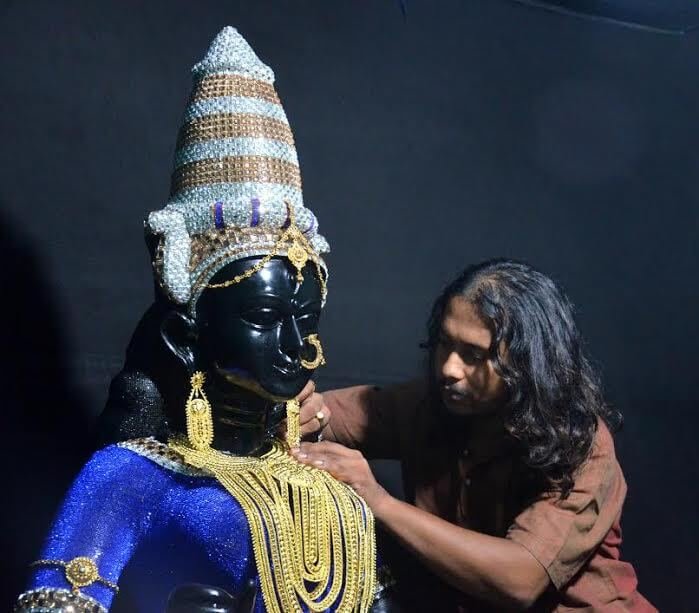 The 10.5 feet idol is studded with American diamonds and uses real gold for the jewellery and the costume. On October 4 (the 10-day festival starts in the first week of October, with major festivities beginning from October 7), the idol will be open for public viewing for six days at the 'Chatra Bandhu Club'.
The inauguration will be done by Rio Olympian Dipa Karmarkar, the organisers told ScoopWHoop News.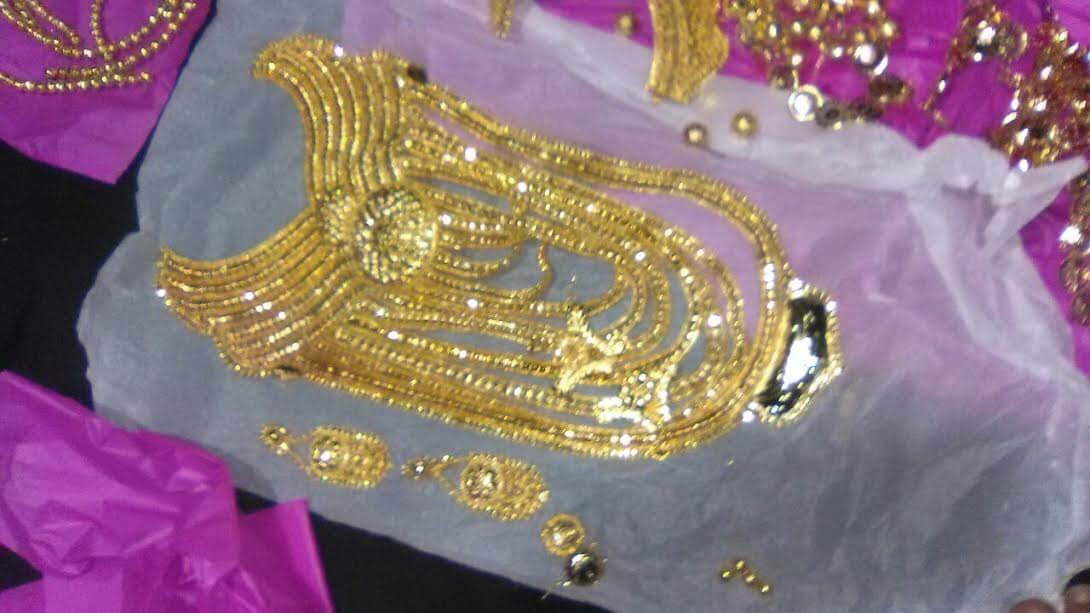 The artist behind the grand idol, Indrajit Podder, who hails from North 24 Pargana district in West Bengal, said the structure is made of glass fibre. He started work on the idol in March.
The maker said he faced a major challenge concerning the security of the idol. "I got 13 CCTV cameras installed all over my workshop. I requested for police security and the Habra police gave us the service for 10 days. At least 10 armed officers were deployed outside my house and workshop," he told ScoopWhoop News. 
Not just that, a police van made rounds of the venue every hour, he informed.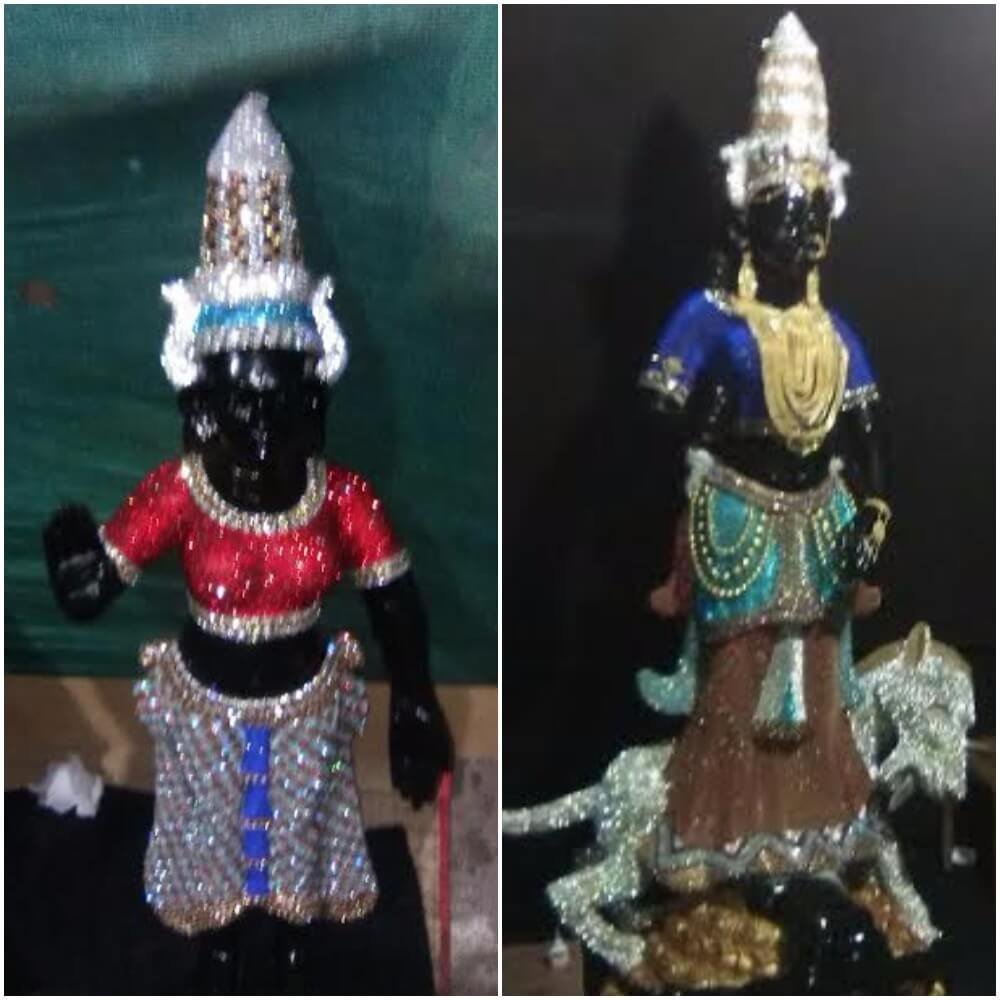 Transporting the idol through air was the next big task. Again, police stepped in.
"Two police vans guarded the vehicle in which the idol was transported to the airport from the workshop," he said. Right now, it's sitting secure in a bank vault in Tripura.
Indrajit, who has been making idols for 12 years, crafted an idol out of pearls for the same club last year. That cost Rs 12 lakh.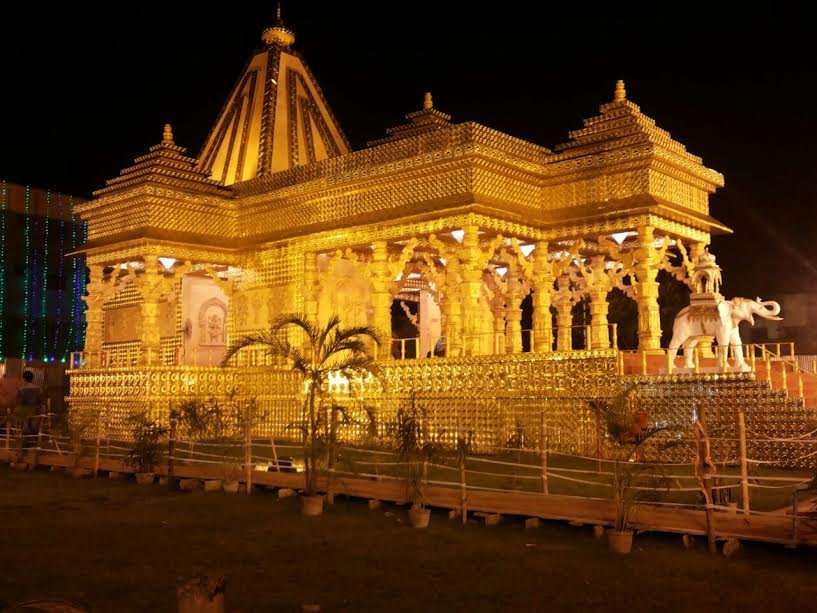 Ashok Ghosh, secretary of Chatra Bandhu Club, refrained from making any statement on who donated for the idol or why they went for such an expensive one. 
He admitted that security is a concern for them, but said they are prepared. "We have installed 25 CCTV cameras and hired 35 private security guards. The state government too has promised us security," he said.
(Feature image source: Indrajit Podder)