China, on Friday, warned India against allowing the Dalai Lama to visit Arunachal Pradesh, saying it would cause "serious damage" to the bilateral ties and peace in the disputed border region.
"China is gravely concerned over information that India has granted permission to the Dalai to visit Arunachal Pradesh," Chinese Foreign Ministry spokesman Geng Shuang told the media in Beijing.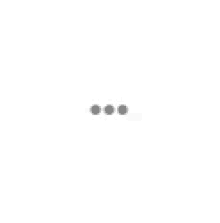 China claims Arunachal Pradesh as part of Tibet and routinely objects to any visits by top leaders, officials and diplomats to the area. China had also aired similar concerns in October 2016 when India granted permission to the Tibetan spiritual leader to visit Arunachal Pradesh at the invitation of the state government.
The visit is expected to take place this year. "China is strongly opposed to the Dalai visiting disputed areas," Geng said.
"China's position on the eastern section of China-India border dispute is consistent and clear. The Dalai clique has long been engaging in anti-China separatist activities and its record on the border question is not that good," he said.
Geng said China expressed its concern to India through formal channels. "India is fully aware of the seriousness of the Dalai issue and the sensitivity of China-India border question," he said.
"Under such a background if India invites the Dalai to visit to the mentioned territory, it will cause serious damage to peace and stability of border region and China-India relations," he said.
"We have expressed concerns to the Indian side, urged India to stick to its political commitments and abide by important consensus the two sides have reached on the boundary question, refrain from actions that might complicate the issue, not provide a platform to the Dalai clique and protect the sound and stable development of the Sino-India relations," he said.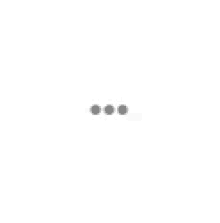 Geng's comments came in the backdrop of an interview to the Chinese media by former Chinese Special Representative on boundary dispute Dai Bingguo in which he said the border dispute between the two nations can be resolved if India gives up claim over Tawang in Arunachal Pradesh.
Asked about Dai's comments, Geng said he has not seen the interview. He said China's principled position on the boundary question with India is to reach an early solution pending China-India border question is in the fundamental interest of the two countries.
"China would like to work with India to work relentlessly on the negotiation process and find a solution that is equitable, reasonable to all parties," Geng said. Last year China also protested the visit of then American Ambassador to India, Richard Verma to the area.
The India-China border dispute covers the 3,488 km long Line of Actual Control (LAC). While China claims Arunachal Pradesh as Southern Tibet, India asserts that the dispute covered Aksai Chin area which was occupied by China during 1962 war.