Many years ago, a young Delhi batsman had overpowered grief to turn out for his state team in a match soon after the death of his father. A few years before that another batsman, one considered the greatest the game has seen, represented India in a World Cup match after paying homage to his father. These two men go by the name Virat Kohli and Sachin Tendulkar.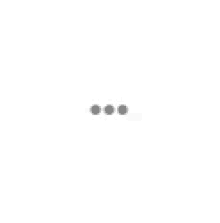 On Saturday, 19-year-old Rishabh Pant -- considered a talent as special as the names mentioned above -- displayed strength of character that would have made both those men proud.
Rishabh's father, who had been ill for a long time, passed away in Roorkee on Tuesday and the young Delhi Daredevils wicketkeeper-batsman rushed home to attend to his father's funeral.
Hours after performing the last rites of his deceased father, Rishabh Pant played an innings that would go down as one of the most memorable in the history of IPL. Showing character and professionalism amidst the maelstrom of thoughts that may have crossed his mind, Pant single-handedly took Delhi Daredevils close to the finish line. But with his teammates deserting him one after another, he could not win the match for his side.
In his hour of darkness, a bereaved Pant overpowered grief and showed dedication towards his team, and almost wrote the perfect script with his 36-ball 57. But the ending was not quite the perfect one as he was dismissed in the first ball of the last over in a match Delhi eventually lost by 15 runs.
Talking about Rishabh, Delhi captain Zaheer Khan said, "He (Pant) played well, and just needed support at the other end. He showed a lot of courage after going through a personal trauma, we are all with him." 
On the eve of their IPL-10 opener, Delhi Daredevils coach Paddy Upton had confirmed that Pant will join the team the day before the match.
"The whole team will rally around Rishabh and give him support. He is a young man. It is very, very difficult, particularly when this happens in the family," the South African said.
The effort from the youngster came in for a lot of praise.
Keep your head held high, Rishabh. You made your father very proud!