On Friday, protestors gathered outside Aaj Tak's Bengaluru office demanding the arrest of TV Journalist Rohit Sardana for a tweet that the Muslim community considered derogatory to Islam, reported The News Minute.
On November 16, Sardana had tweeted on Malayalam movie S Durga, questioning why the title "sexy" is not used for goddesses of other religions.
अभिव्यक्ति की आज़ादी- फ़िल्मों के नाम सेक्सी दुर्गा, सेक्सी राधा रखने में ही है क्या? क्या आपने कभी सेक्सी फ़ातिमा, सेक्सी आएशा या सेक्सी मेरी जैसे नाम सुने हैं फ़िल्मों के? https://t.co/OkMFNz0AQE

— Rohit Sardana (@sardanarohit) November 16, 2017
This tweet created such an uproar that Muslim groups started demanding action against Sardana, saying that his tweet was aimed at creating disharmony. Anjuman-e-Imamia group organised a march on Friday from Masjid-e-Askari in Bengaluru's Richmond Town locality to India Today office. 
A large group of people, mostly from Shia, Sunni and Christian communities, also staged a protest in front of the Old City police commissioner's office at Purani Haveli in Hyderabad.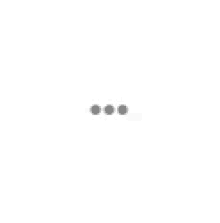 Some people also lodged a complaint under section 295(A) against Sardana at the Dabeerpura police station in Hyderabad. Police complaints were also filed against him in Mumbai.
कई थानों में मेरे ख़िलाफ़ शिकायत कर के तसल्ली नहीं हुई है शायद. अब फ़ोन कर के, गालियों भरे मैसेज भेज कर, मेरे परिवार को धमकियाँ दे कर अगर अभिव्यक्ति की आज़ादी का जश्न मना रहे हैं अमन पसंद लोग, तो मनाएँ!

— Rohit Sardana (@sardanarohit) November 21, 2017
Sardana tweeted out a clarification saying he did not wish to hurt sentiments with his tweet. The journalist has also been getting a number of threatening calls and messages from anonymous numbers. He has been contacting Uttar Pradesh police for assistance in the matter.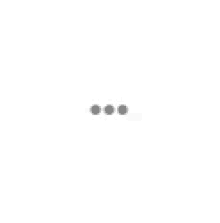 Union Minister Kiren Rijiju responded to Sardana and extended support for him on Twitter. Rijiju also lashed out at the 'free speech' liberals who, as per him, decided to choose this incident to not stand by the ideals of 'freedom of expression'.
Such threats are unlawful. Will follow up with State Police for action. What's more disheartening is those laudest pseudo liberal secularists & fake champions of freedom of expression are silent? https://t.co/qjDyxjIiCj

— Kiren Rijiju (@KirenRijiju) November 24, 2017
....