In case you missed the big announcement, you would know that Deepika Padukone has just launched her own edition of the legendary OPPO F3. Yes, you read that correctly. The diva has launched her own limited edition OPPO F3 Rose Gold and just a look of it will tell you that it's as stylish as her. On the day of the launch, she spoke about what style means to her, the inspiration behind the rose gold, her association with OPPO, her love for selfies and of course, everything that makes up Deepika Padukone's world. For the complete low-down, you can check out this video by OPPO
And if you're interested in excerpts, read on:
Q. What's your take on style and fashion?
Style has changed over the years. Earlier there were no stylists but now we have looks for whenever we go outside. Eg. Airport look. Sense of fashion and style has grown so much. Dressing up is fun. Trying different looks and wearing different stylists, you collaborate with the designers to get different looks
Q. Your favourite accessory?
I wasn't too much of a fan of wearing accessories but now I feel mobile has become an important accessory. You can customize your phone and cover depending on what you wear, it says a lot about your personality. I am so happy I have my name on a phone and its rose gold. OPPO and I together designed the logo for my fans, DP limited edition logo – this is my first logo. I have put my heart into it, it's special, I love it, it's beautiful and I don't have to use a cover anymore
Q. Why rose gold?
A. I can't explain it but I love it. It's elegant and classy.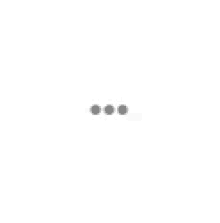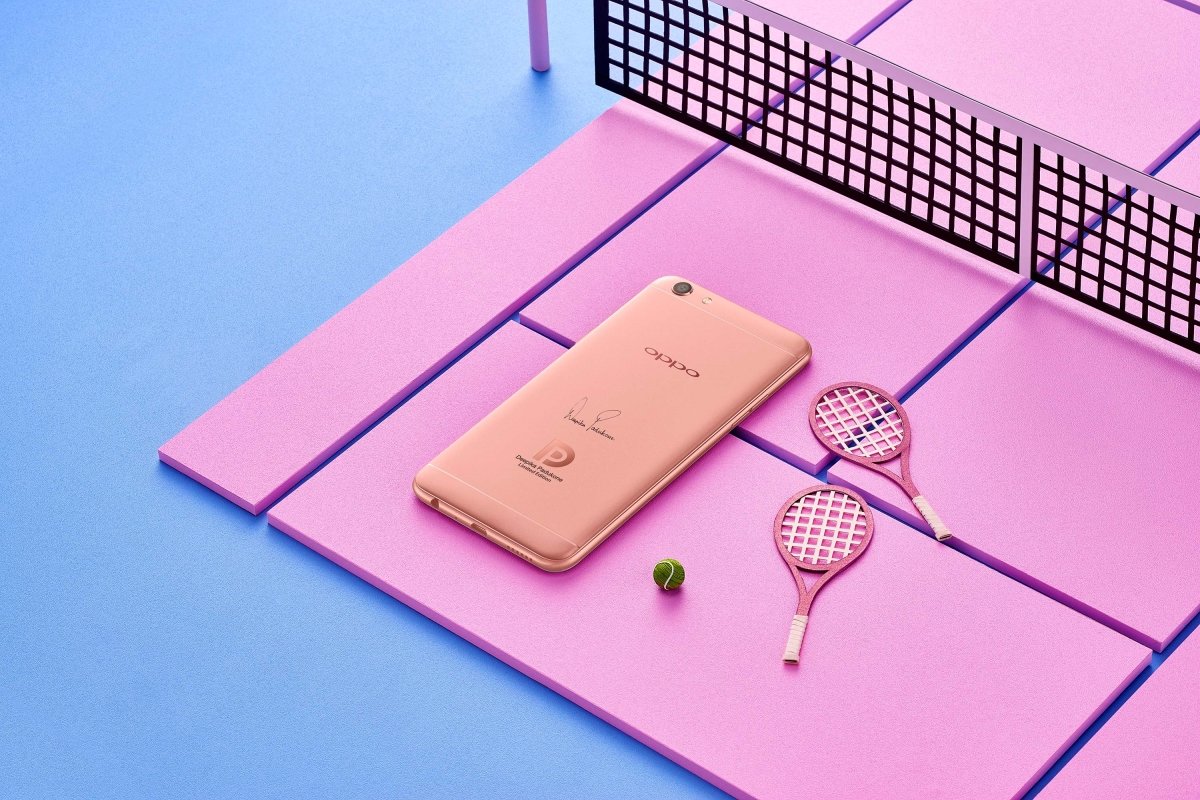 Q. Who all would you include in your group selfie?
A. EVERYONE. If entire India could fit in a selfie.
Q. One word that describes you and OPPO?
A. Fashionable and Friendly.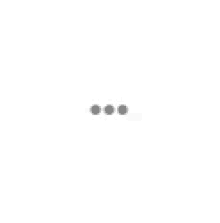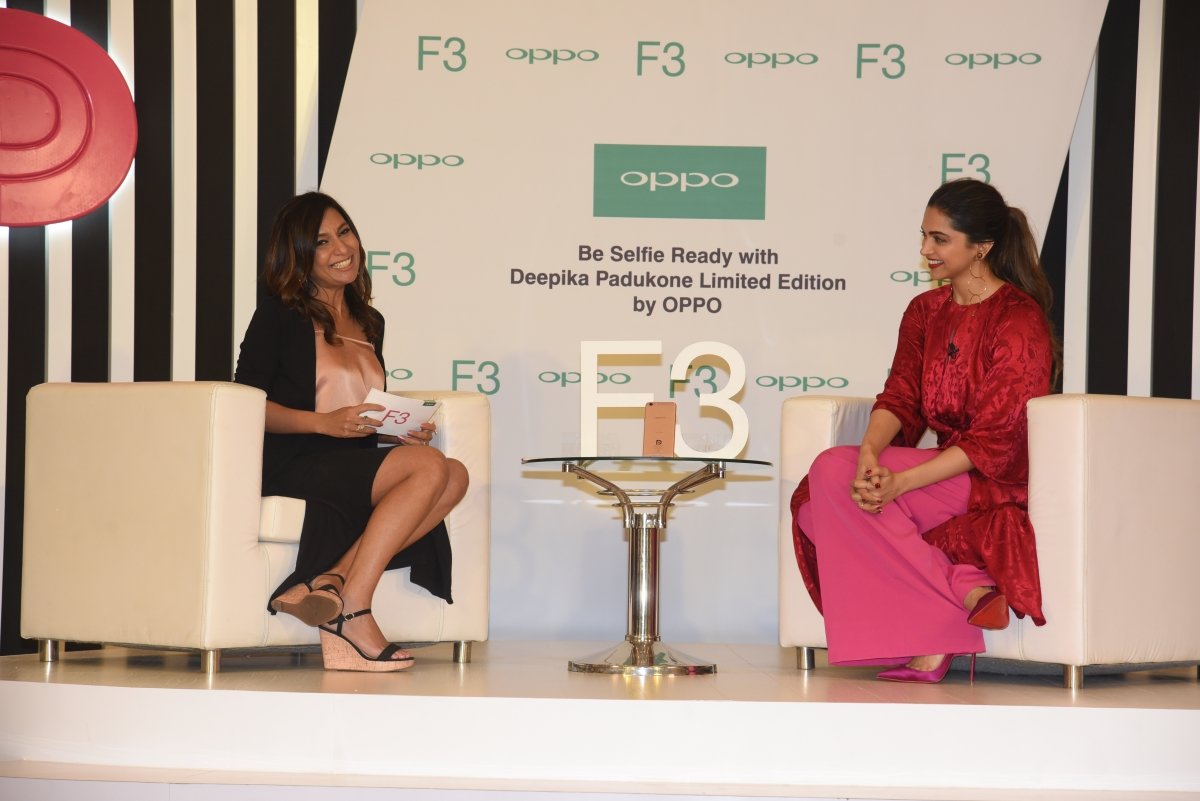 Q. How excited are you about the rose gold edition?
A. I'm so excited about this fun collaboration. Rose gold goes with everything and the symbol makes it personalized.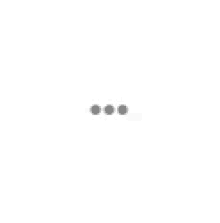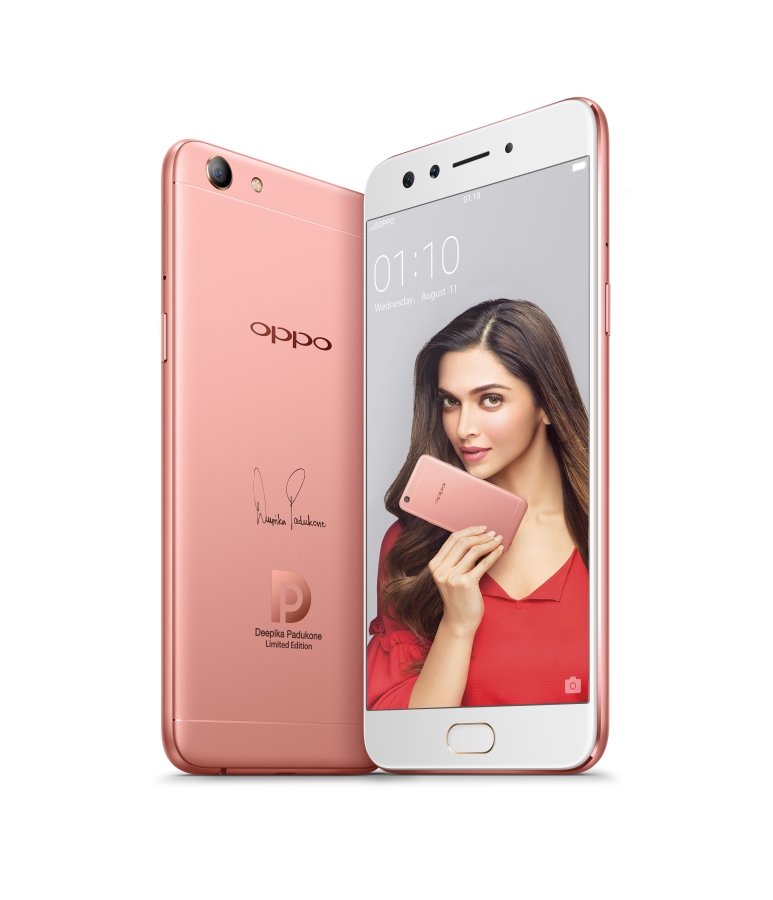 It's safe to say that with time, our smartphones have evolved both in terms of style and functionality. And with this new phone, OPPO and Deepika have just pushed the boundaries further. While the legendary OPPO F3 stays true to its roots, the collaboration with Deepika just adds oodles of oomph to it. Needless to say, OPPO's collaboration with Deepika Padukone is indeed a perfect match of style, elegance, and substance.