Do you often throw away unwanted items because they've exhausted their utility period? How about you hold on to those things and use them for something else? How about some innovation and creativity? Well, if you're someone who's big time into the DIY brigade, here are some awesome ways in which you can use these 15 things!
1. Lotion Bottles
Instead of complaining about mobile phones falling off during charging, take a small bottle, fine-tune your artistic skills and carve a mobile phone stand. Here's how to do it: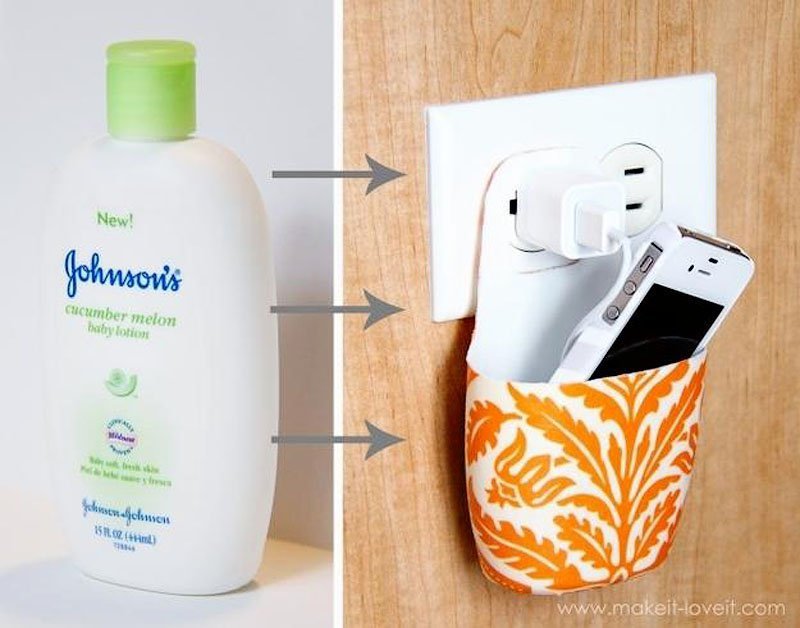 2. House made out of bottles and mud
Plastic is everywhere and it's difficult to get rid of it as it takes over 400 years to completely disintegrate. You, can however, put it to good use: "make a house out of bottles and mud"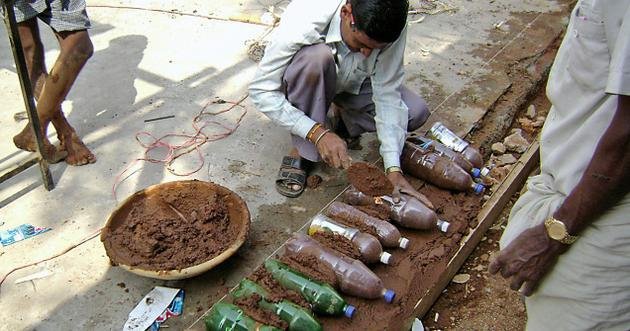 Advantages: Eco-friendly, earthquake resistant, bullet proof, fireproof and carbon neutral.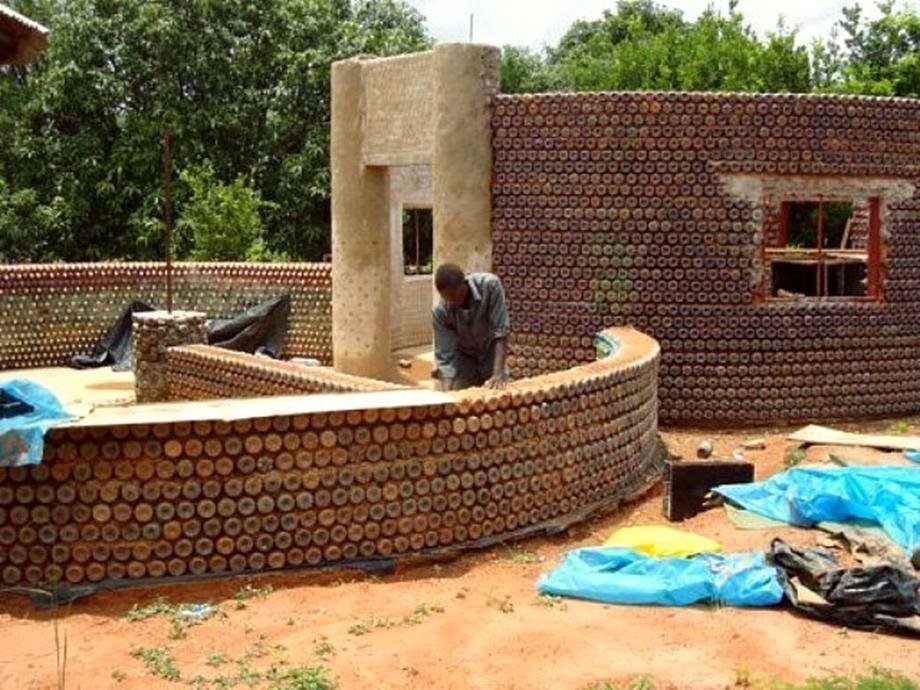 Can this usher in the solution to the problem of 100 million homeless people in the world? Everything depends on your expertise in masonry!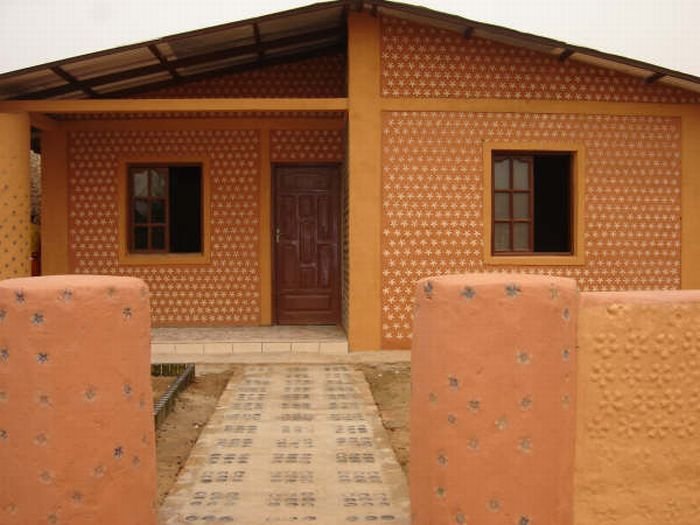 3. Old/broken CDs
Instead of throwing off those old compact discs, why not do something creative with it. Take the old CDs, break them into small pieces, use glue and channel your inner Michaelangelo!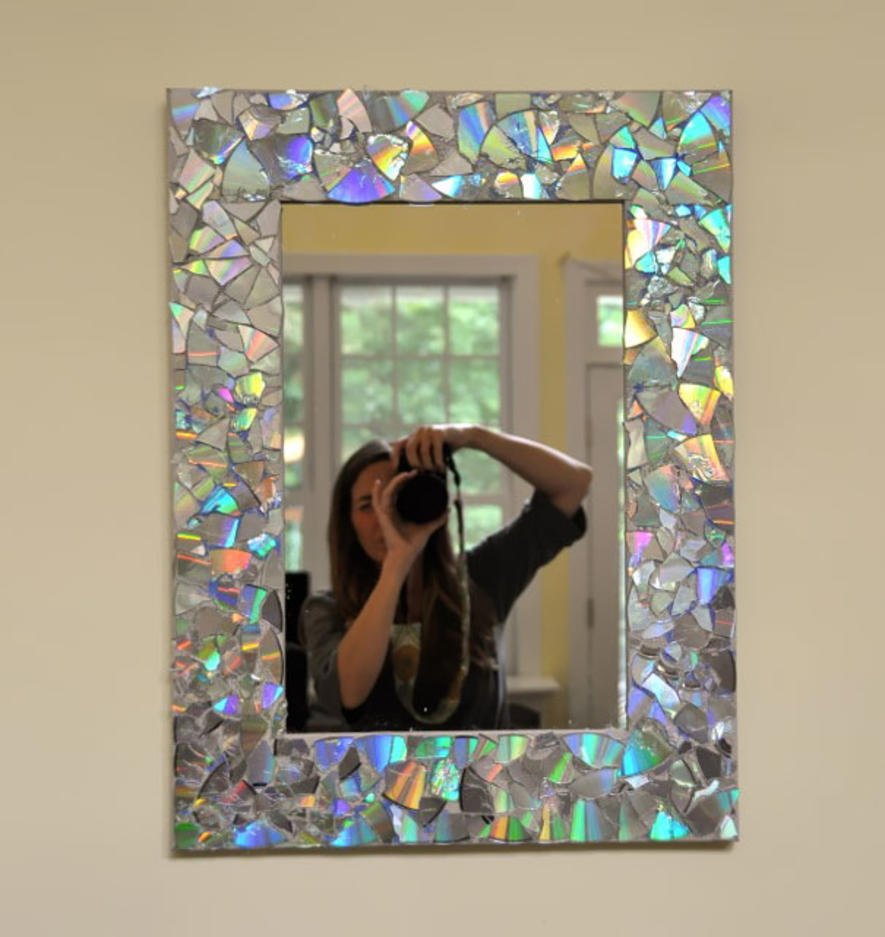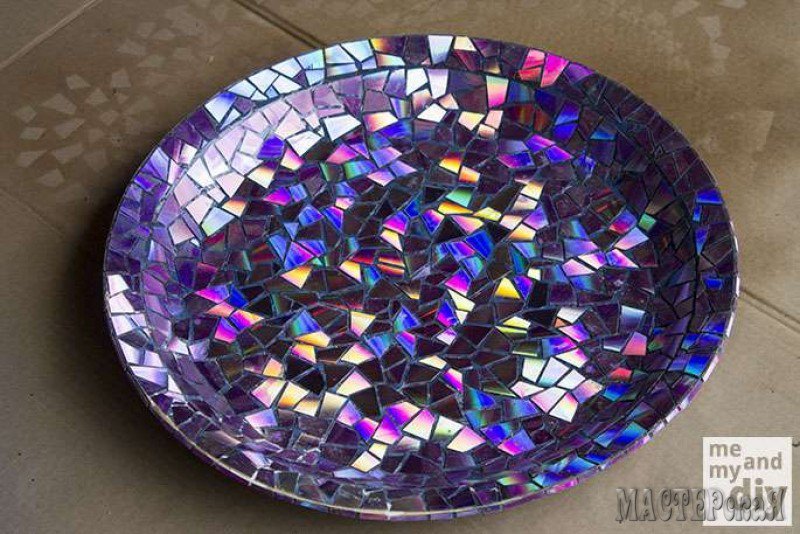 4. Old Ladder
Any old dilapidated ladder can be used as a bookshelf!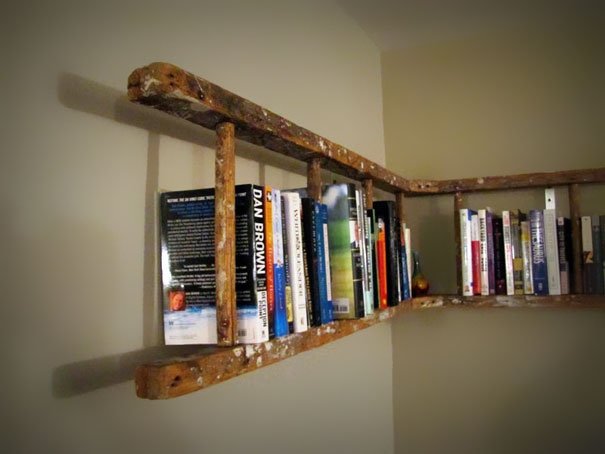 5. Piano
The old grandfather piano can be turned into something cooler… like a bookshelf!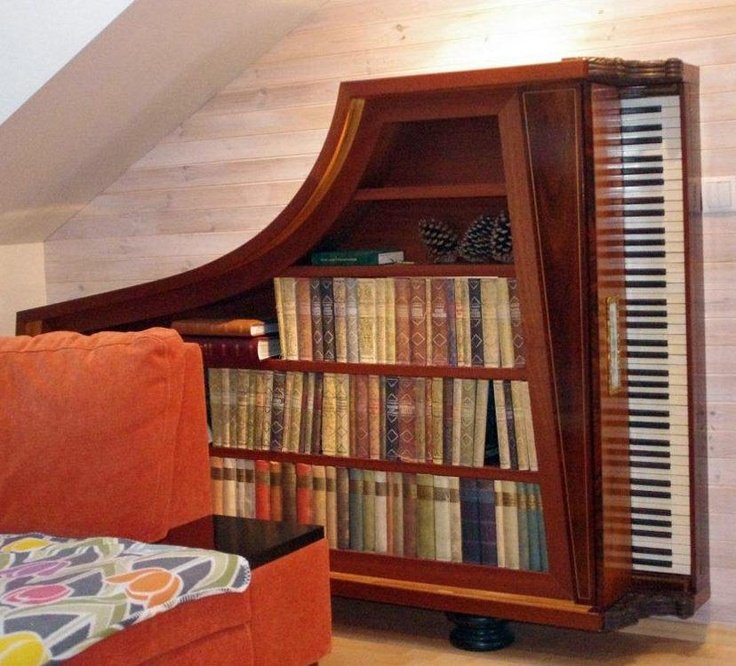 6. Old Bike parts
Amaze everyone with this DIY chandelier by assembling spare motorbike/bicycle parts.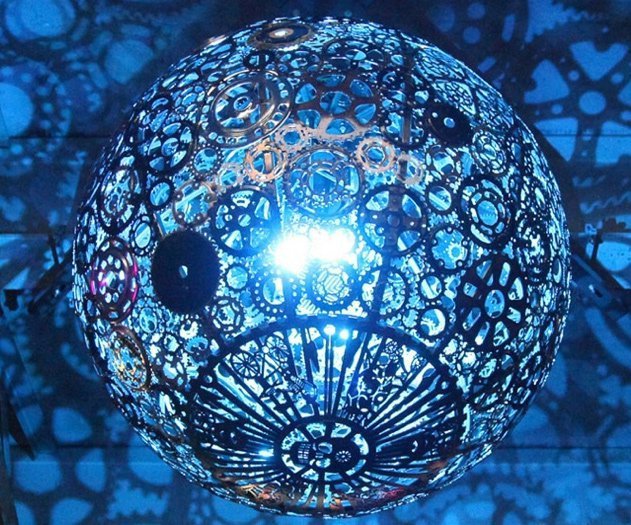 7. Suitcase
Suitcases that you don't use anymore can be used as cool looking medicine cabinets!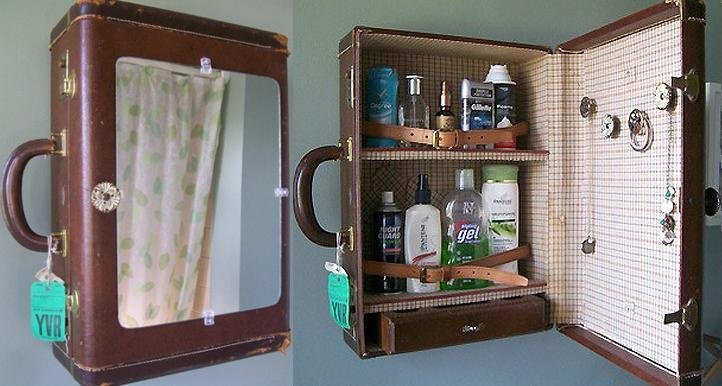 8. Guitar
Broke your guitar beyond repair? Well, "fret" not, use it as a small shelf to house your favourite show pieces.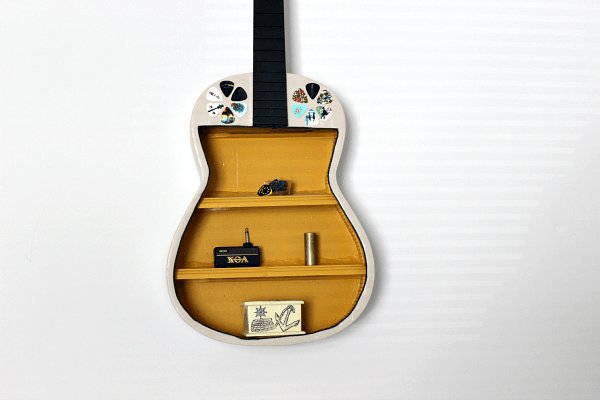 9. Fused bulbs
The next time your bulb fuses out, don't dunk it into the bin. Take the filament out, fill some water and use it as a planter. It's absolutely free and looks really classy, if you ask me!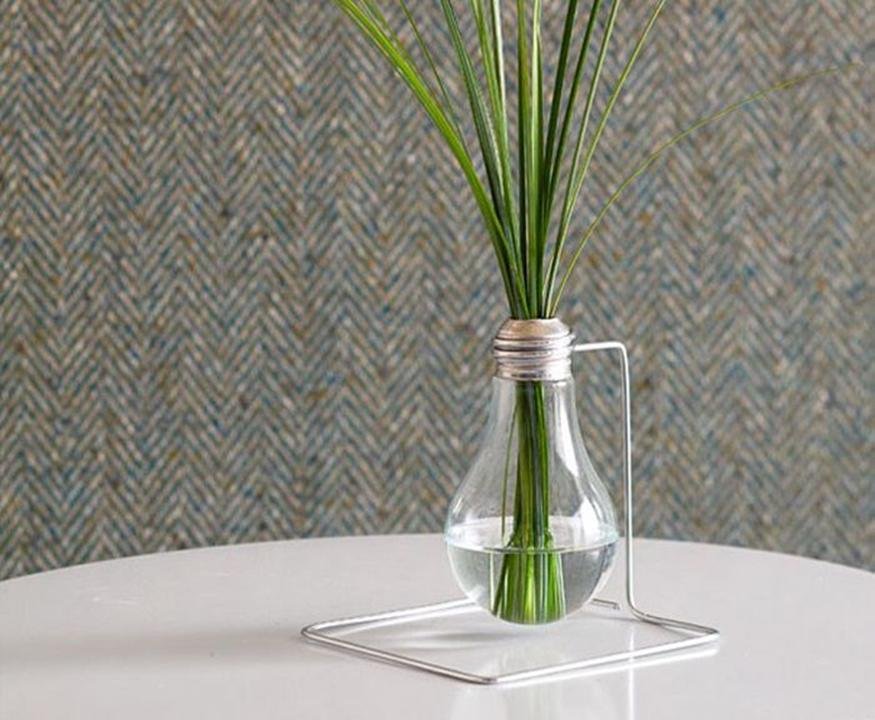 10. Tyres
Dish the kabadiwala out of the equation and use wasted tyres as makeshift gardening pots.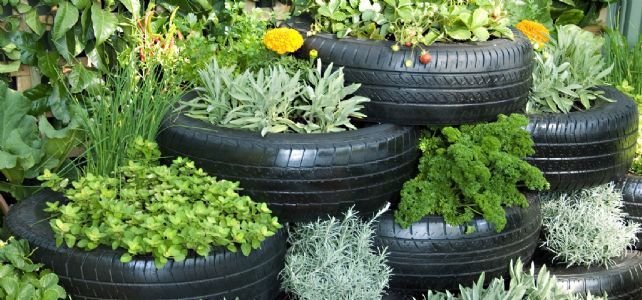 11. Funnels
An old metal funnel can be used as a candle holder too!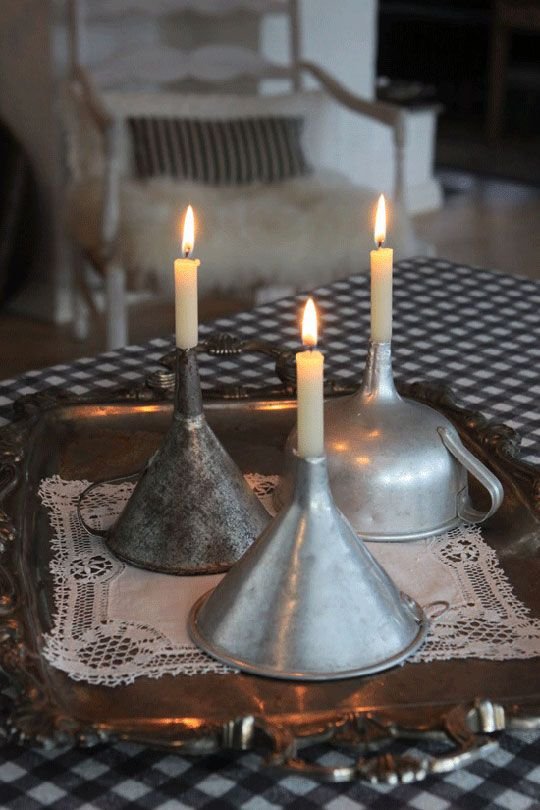 12. Candle Stand
The old candle stand can be used as cup holders.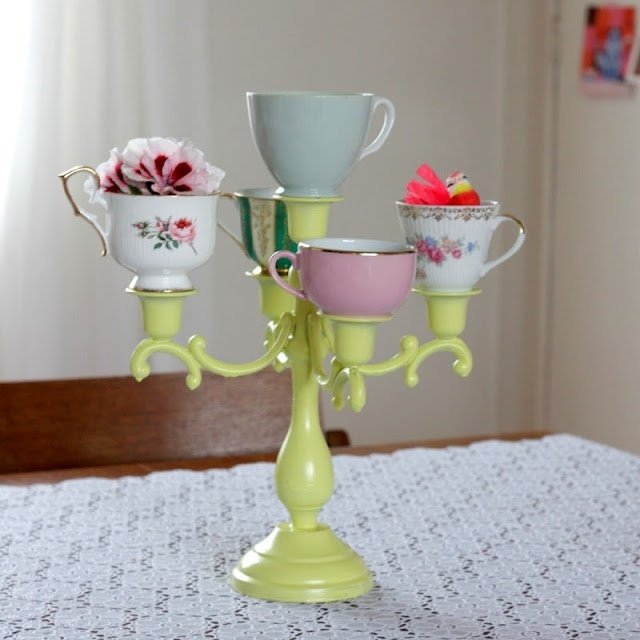 13. Orange peel
Give readymade diyas a miss, this Diwali. Here's how to turn an orange peel into a diya.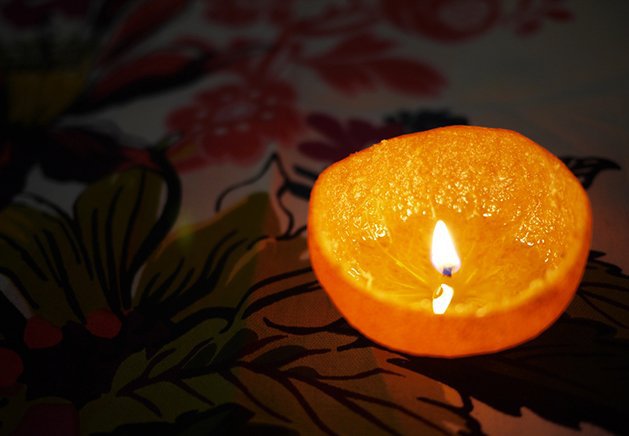 14. Garden Rake
You don't need expensive wine glass holders. A garden rake would do just fine!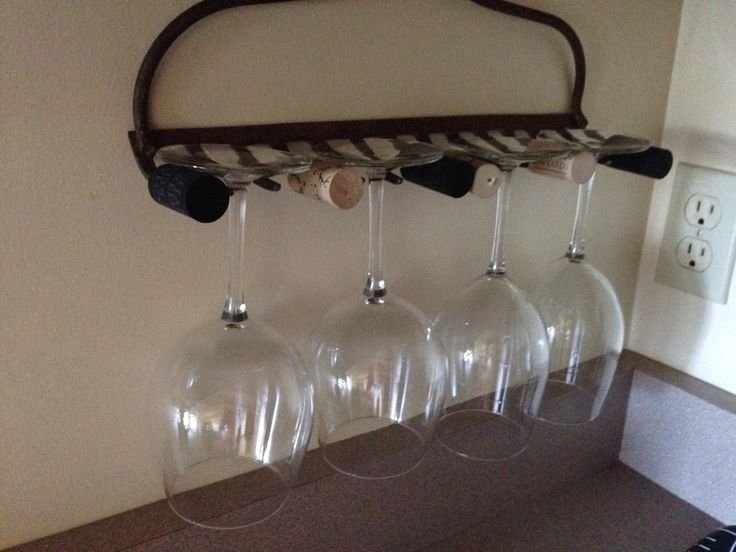 15. Computer cabinet