Honesty is the best policy and a promise of anonymity makes it even more desirable. This is precisely the reason why our social media timelines are flooded with screenshots from Sarahah. 
Now let our imagination run wild for a moment. What if our favourite characters from Game Of Thrones also had access to the app? We added a dash of Sarahah's honesty to the seven kingdoms and here's what we got. 
1. Khaleesi's response to this one will be, 'Dracarys!'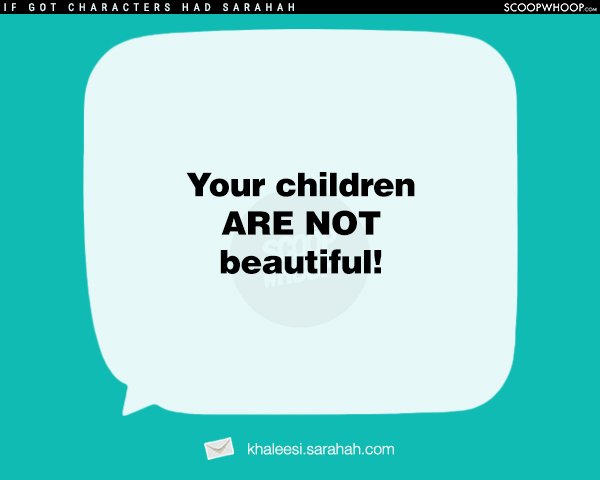 2. Jon Snow knows nothing!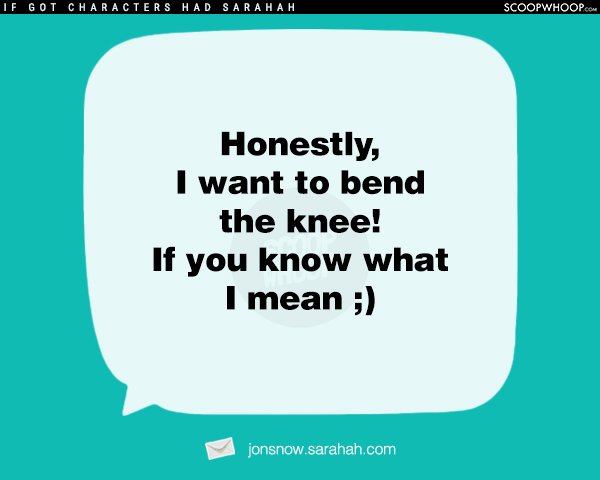 3. "Iss se accha toh greyscale hi tha": Jorah Mormont.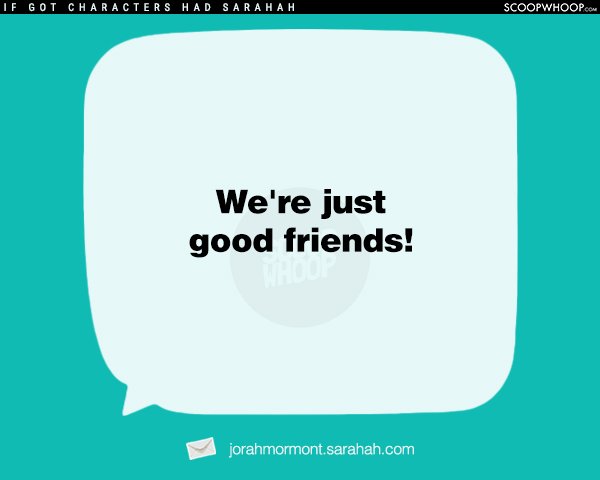 4. No points for guessing who sent this to Tyrion Lannister!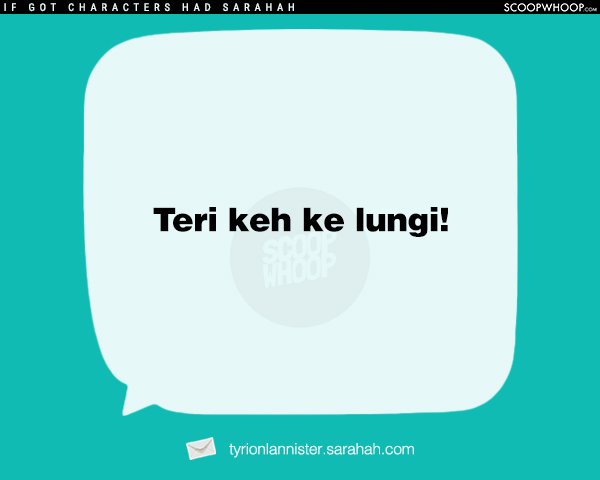 5. Even the Night King got trolled!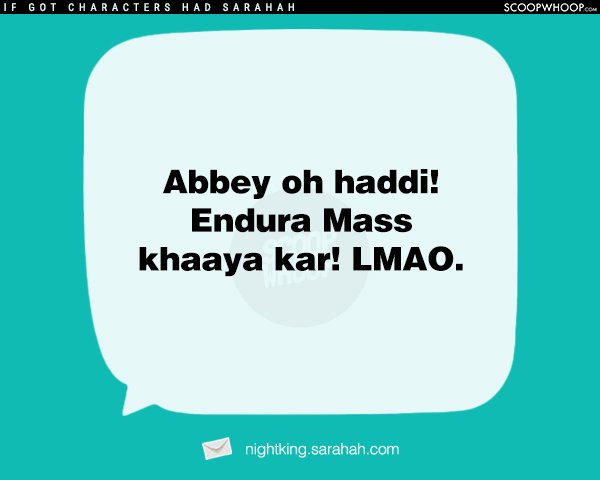 6. Greyworm toh Border ka Suneil Shetty nikla!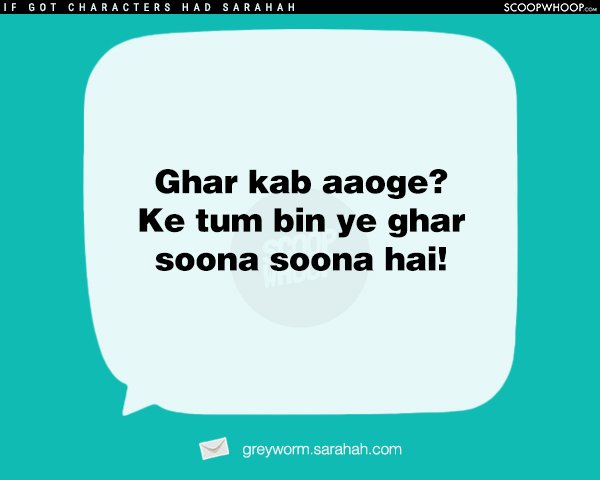 7. The only 'joy' in Theon's life is in his surname.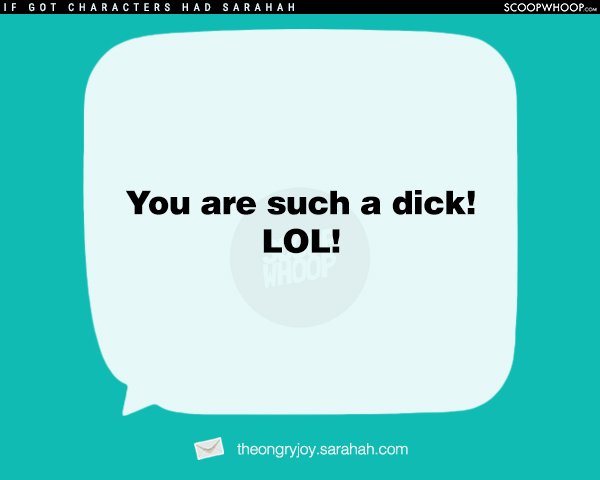 8. It's time Bran Stark stops being creepy and starts being useful!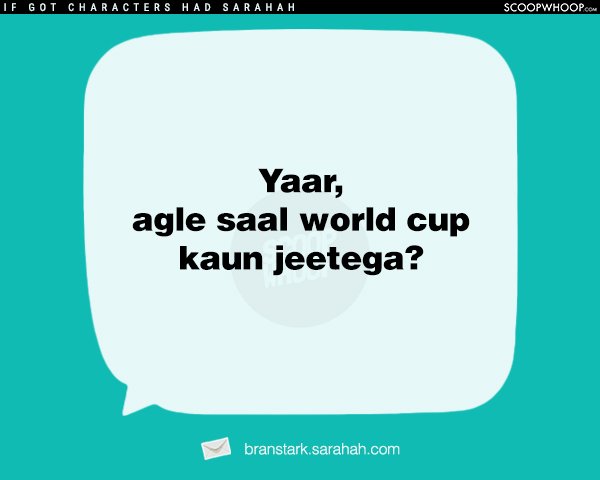 9. Jamie Lannister must be fuming right now.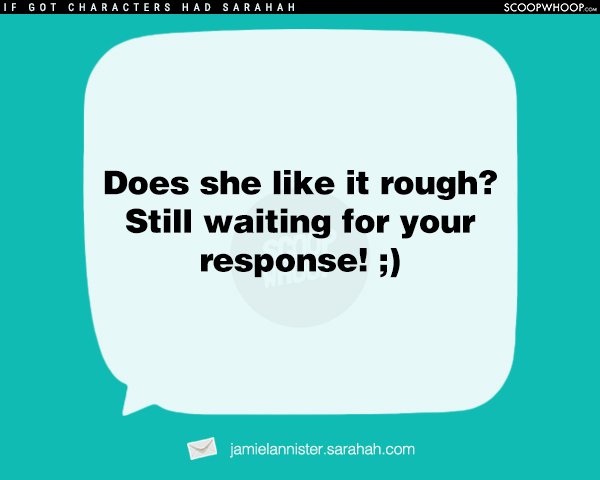 10. Whoever sent it to Cersei… Shame!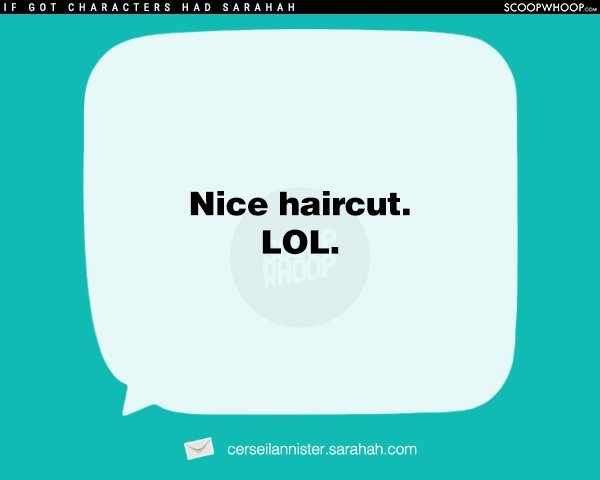 Can you think of any more anonymous texts to send GoT characters? Let us know in the comments section.
Designs by Saurabh Rathore