When you're trying to battle the heat, it's tough to keep things stylish. What you need is something that keeps you feeling cool, along with making sure that you look fashionable at the same time. And if there's one thing that works magic in both these departments, it's lace. Yes, it's the one fabric that's trendy, comfortable and oh-so-chic, all at the same time. What's even better is that almost everyone can pull off lace. All you need to do is figure out just how to wear it! 
From separates to a full outfit, there's much playing around that can be done with lace. You can go for a basic top or opt for shorts, get a dress or match separates for a complete look. Even lace accessories are big this season! What's not big is not having any lace in your summer wardrobe. 
While the fashion world is brimming with many lacy items, here are some ways you can do lace while keeping things simple. 
And because we know you're impulsive buyers, just like us, we've found out some great deals for you to shop online. 
Tops
From short-sleeved and full sleeved to sleeveless and off shoulder, take your pick from the wide variety on offer. You can team up these tops with either fitted denims or shorts or pair them with skirts. They even make for a great cover up over a dress!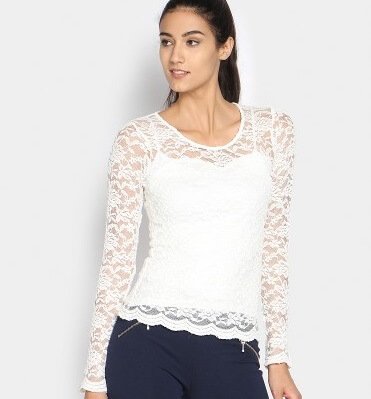 You can buy this here.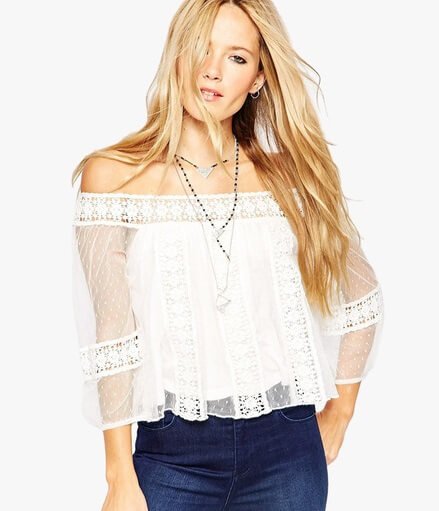 You can buy this here.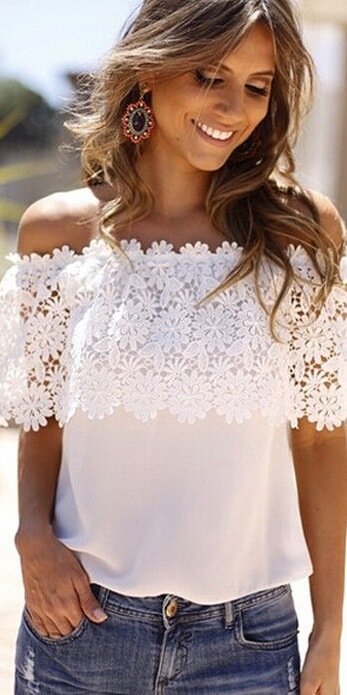 You can buy this here. 
Skirts
Lace skirts are perfect for a night out partying and even for a formal evening. The trick lies in pairing the skirt smartly. When worn with a crop top or a funky T-shirt, it's a great look for an evening out with friends and when paired with a formal shirt or blouse, it's a good boardroom look.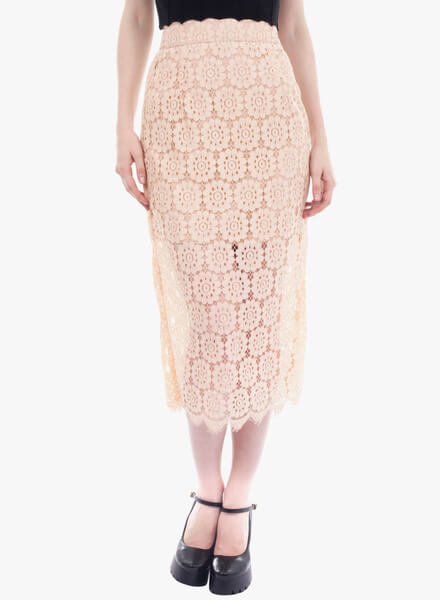 Cost: ₹ 2,499
You can buy this here.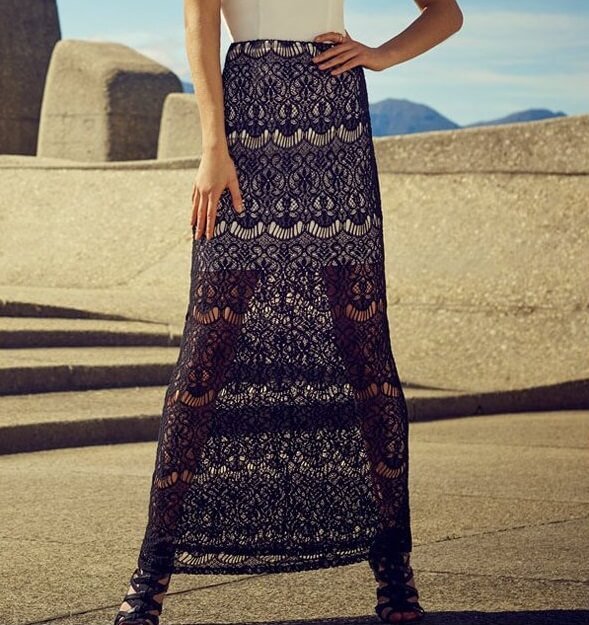 Cost: ₹ 1,550
You can buy this here. 
Cost: ₹ 1,499
You can buy this here. 
Dresses
There's nothing more glamorous than an eye-catching lace dress. Absolutely nothing! You can pick one in a monochrome shade or add some colour with a shade of your choice. Lace being a see-through fabric, it's completely up to you to figure out both the length, lining and silhouette. While most team up their dresses with heels, you can even wear sneakers for a more athleisure-inspired look.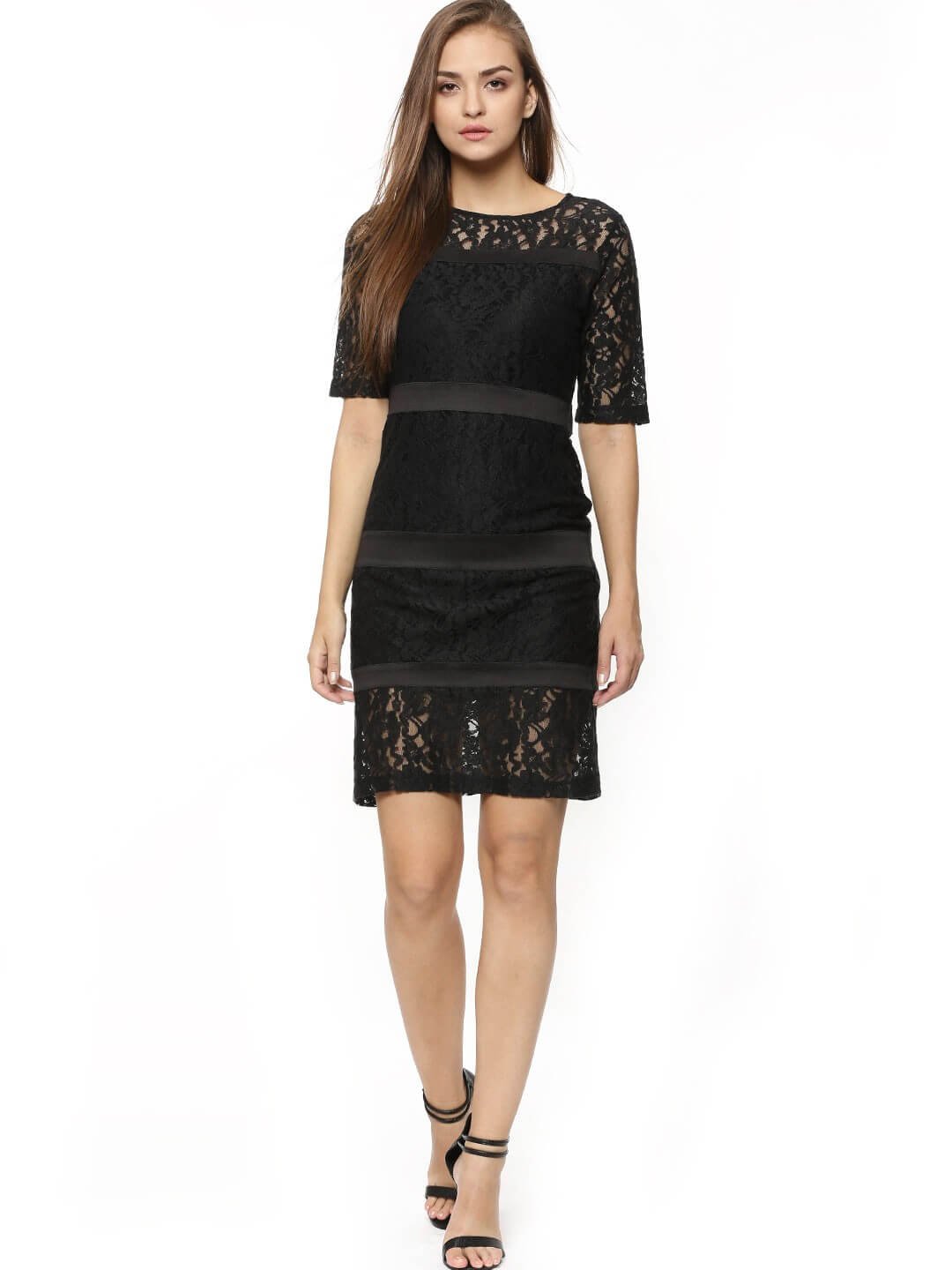 Cost: ₹ 1,010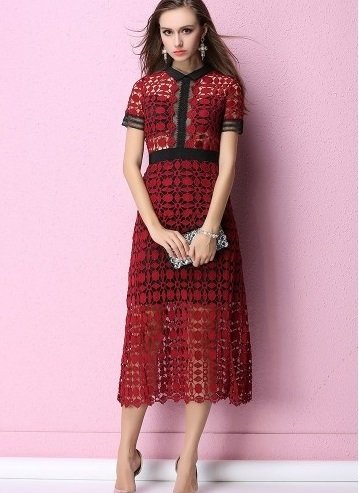 Cost: ₹ 3,699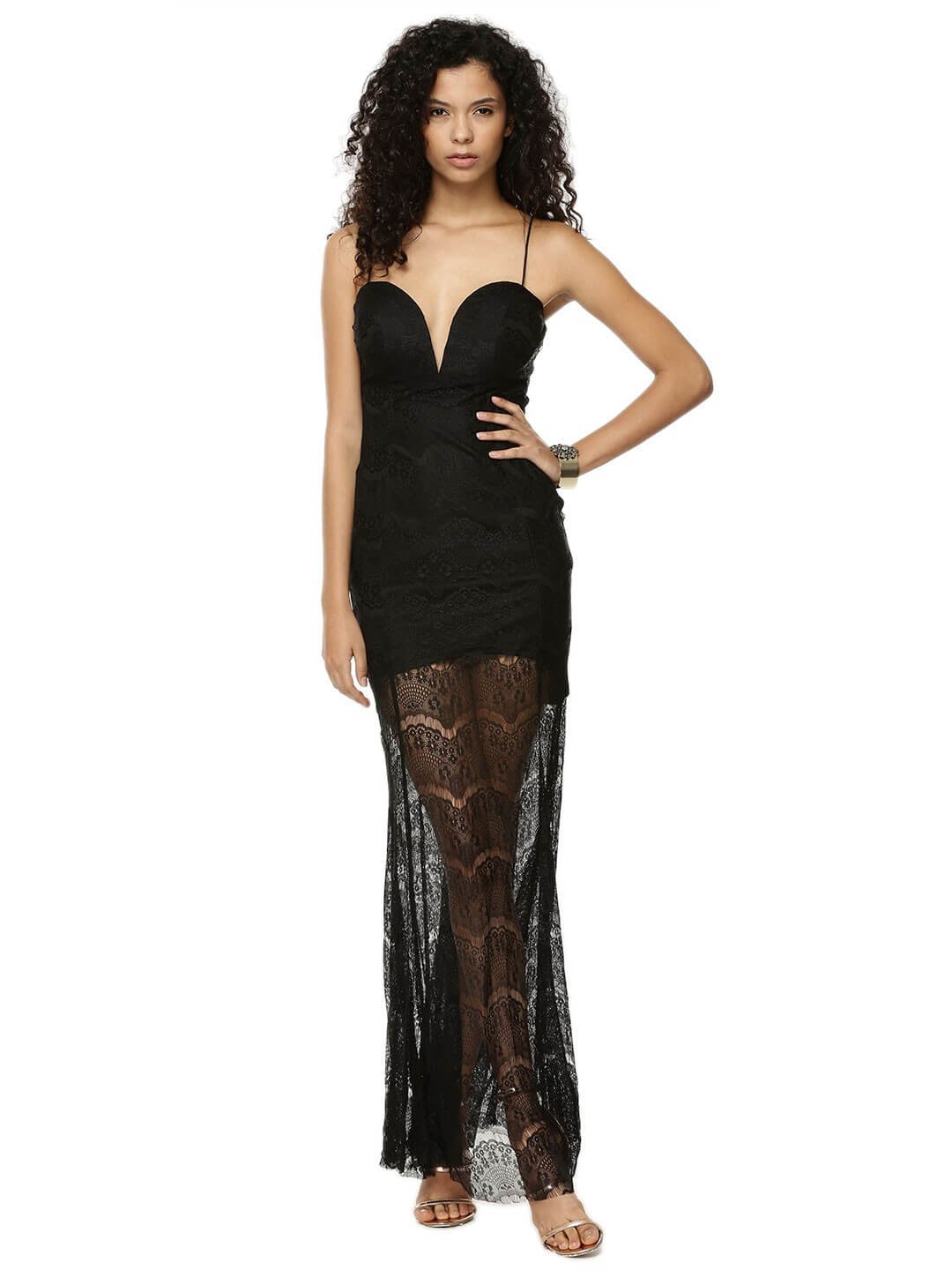 Cost: ₹ 2,495
Footwear
Can't have enough of lace? You can now wear them on your feet! The perfect footwear for a day out shopping or lunching with your girlfriends, these let your feet breathe and are extremely comfortable. They also come in a variety of styles, from open toes to brogues and sandals. And depending on the style you choose, you can team it up with the outfit. We recommend pairing these with dresses of various lengths though.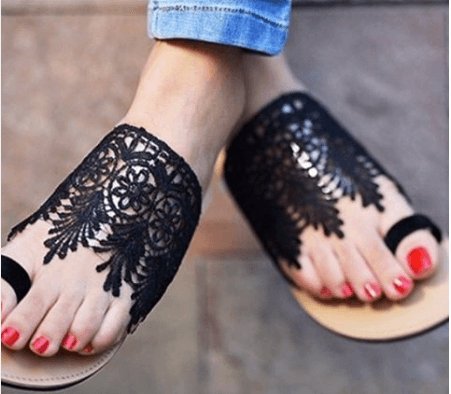 Cost: ₹ 1,000
You can buy this here. 
Cost: ₹ 1,199
You can buy this here.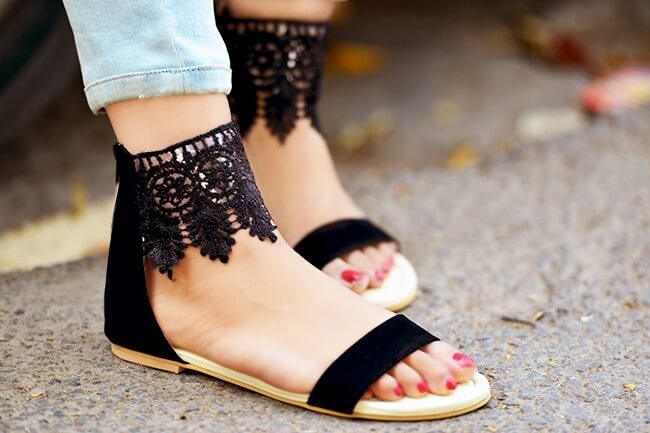 Cost: ₹ 500
You can buy this here. 
Shrugs
Layering is a trend that is not going anywhere, anytime soon. And the perfect route to summer layering is using shrugs. Lace shrugs in specific are a fantastic option for they're elegant in their look and don't overpower your outfit in any way. You can wear one over a dress or team it up with a top and jeans.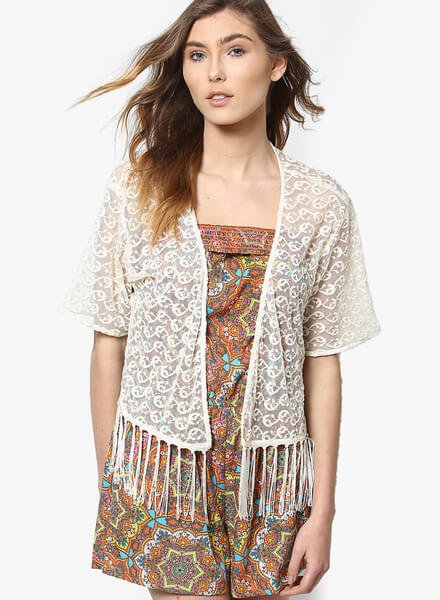 Cost: ₹ 1,499
You can buy this here.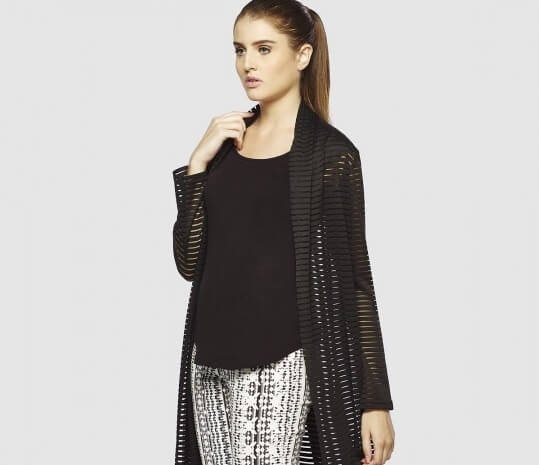 Cost: ₹ 1,999
You can buy this here.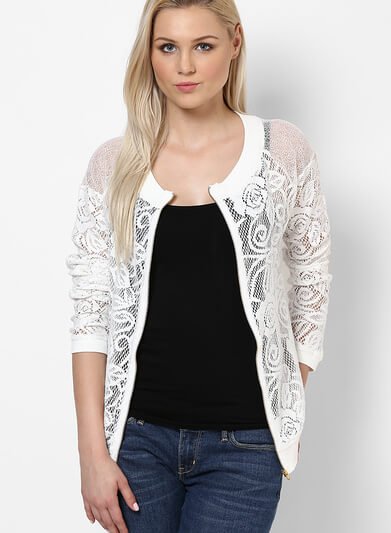 Cost: ₹ 749
You can buy this here. 
Empty that closet. You know you need space to stack up some lace!
Masthead Image Source: pcwallart.com | Feature Image: holidayhypermarket.co.uk