We women never have it easy. From setting our hair to getting the perfect winged eyeliner, everything seems to be a struggle. And Anna Syrovatkina from Bright Side perfectly captures these little everyday struggles in the form of illustrations. 
If you're a 20-something woman, you will find yourself nodding along.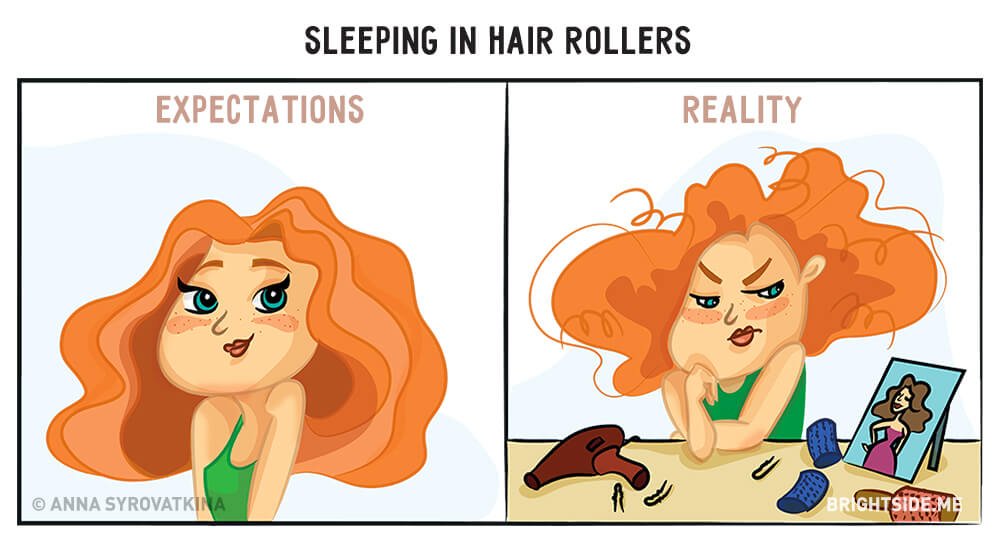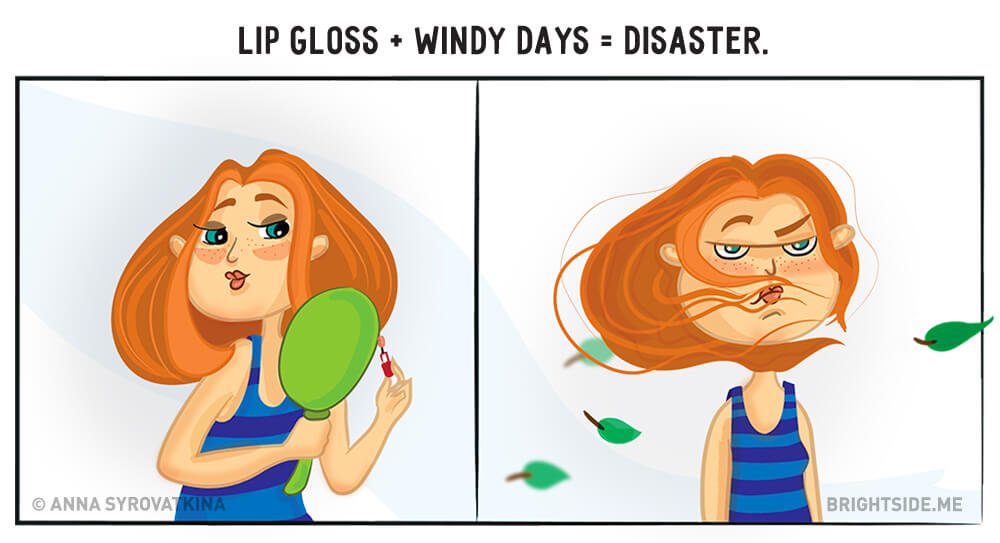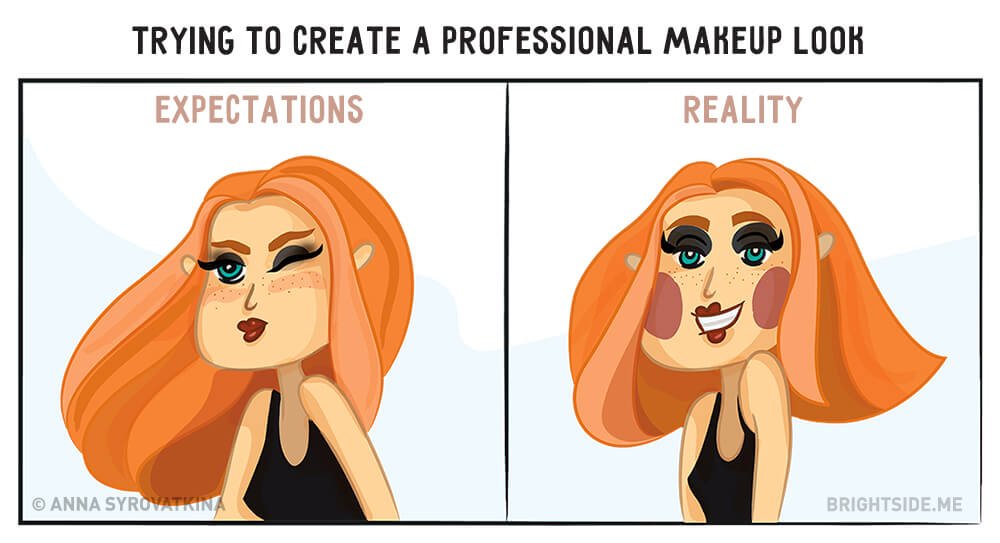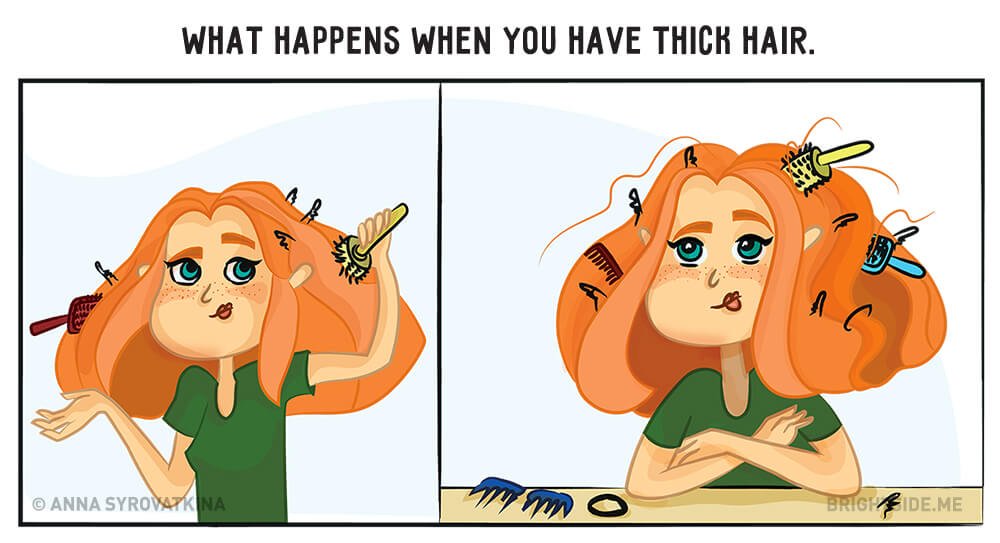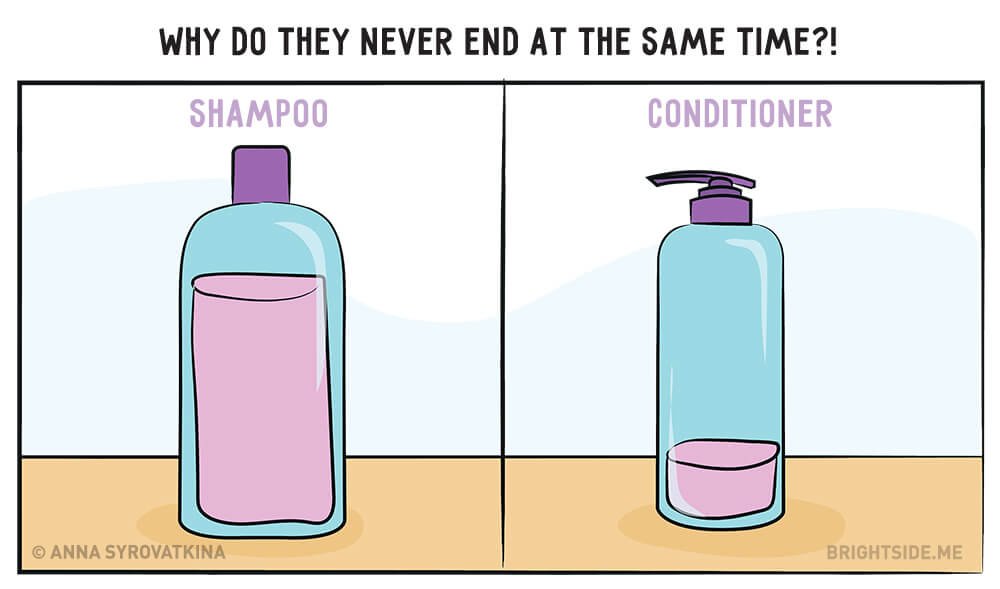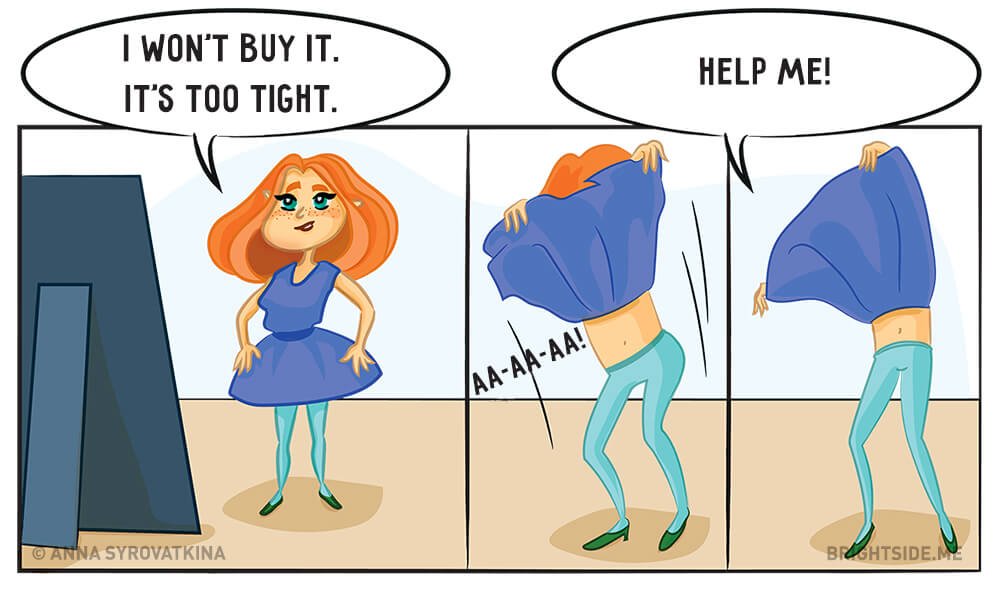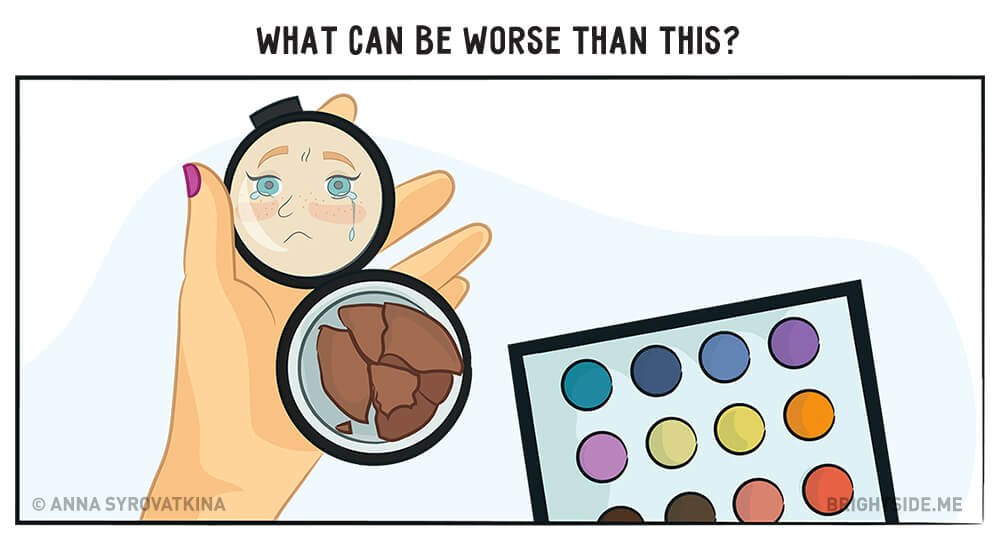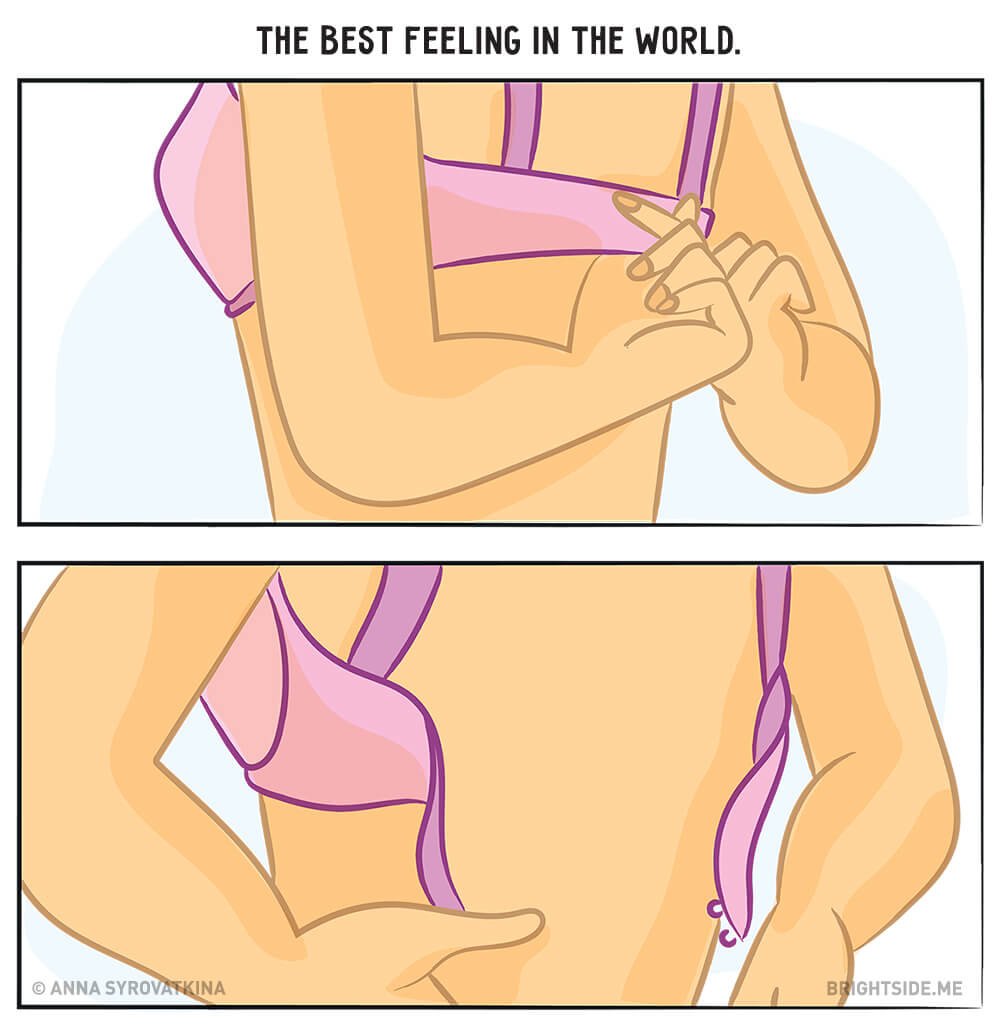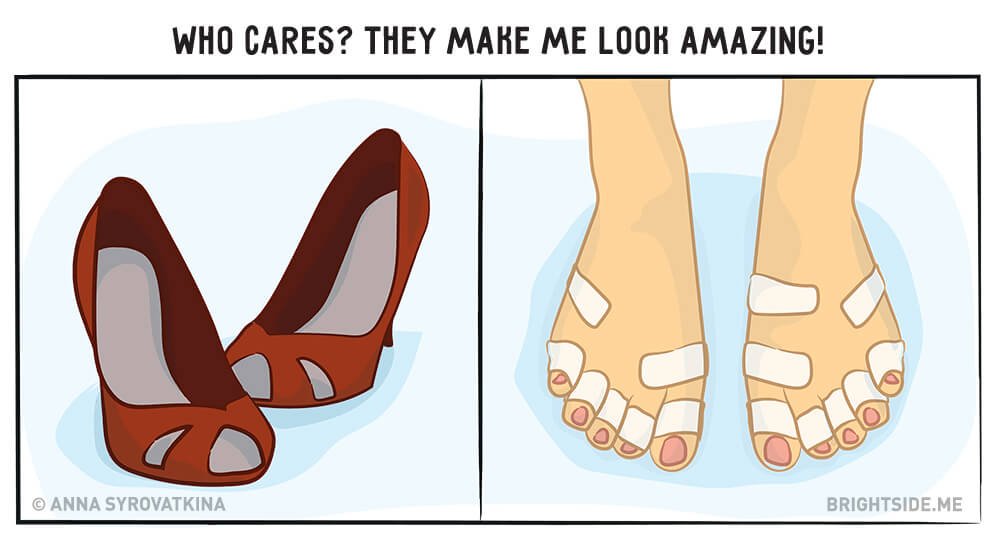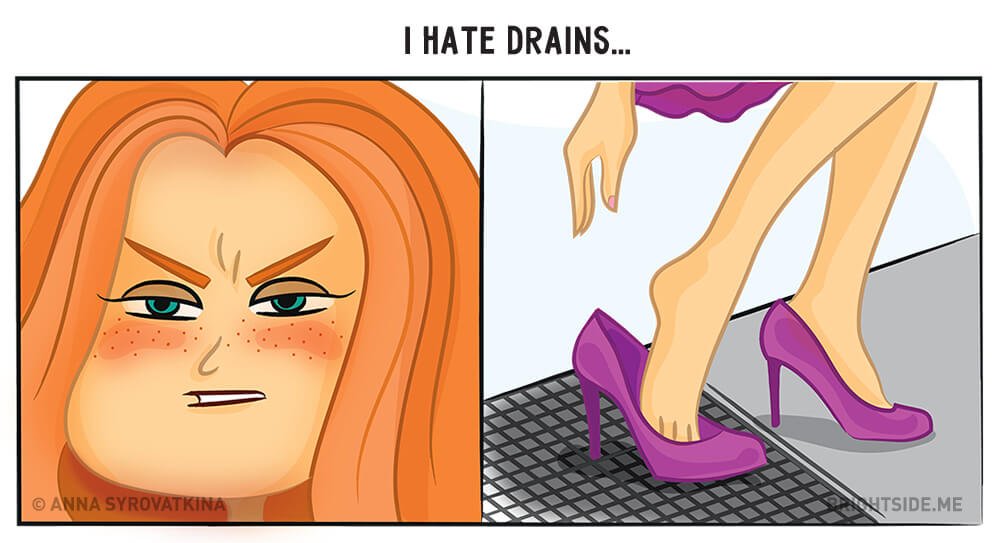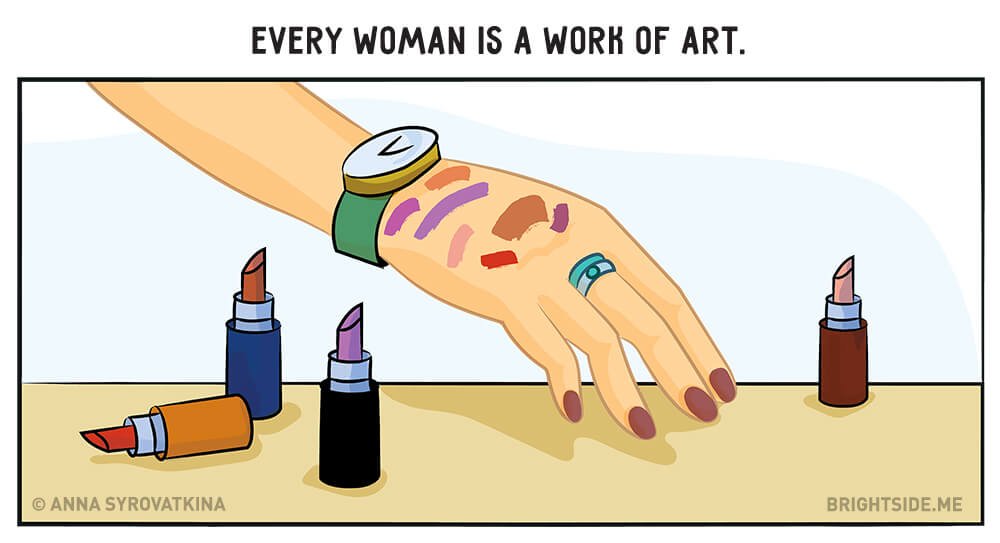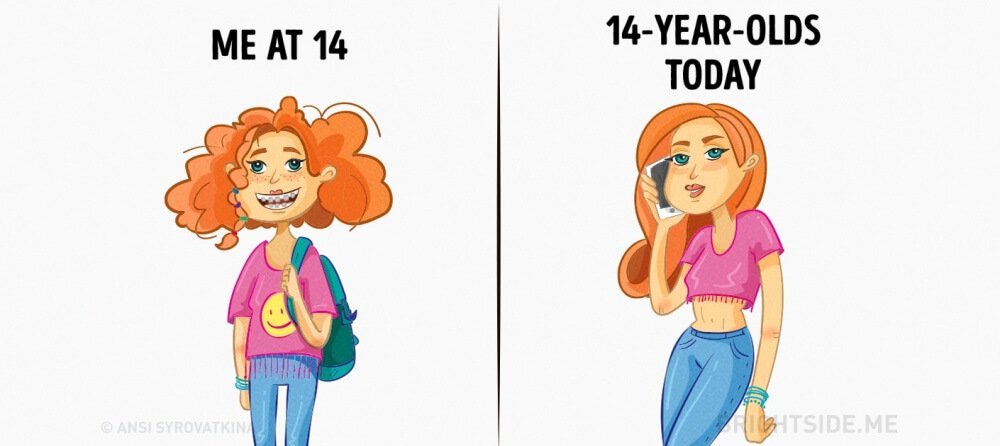 You can check more of Anna Syrovatkina's work here.