MS Dhoni and his crazy understanding of cricket is not unknown and today, we got to witness it first hand. Again.
Keeping wickets as Kuldeep Yadav was bowling to Trent Boult, Dhoni gave him a step-by-step guide on how to dismiss the Kiwi batsman.


@msdhoni literally dictated that last wicket step by step before it happened. #NZvIND #Dhoni pic.twitter.com/QwPyuE1mEv

— Venkat Iyer (@Vencuts) January 23, 2019
As Kuldeep was preparing for the run-up, Dhoni said:
Yeh aankh bandh karke rokega. Dusra waala daal sakta hai isko.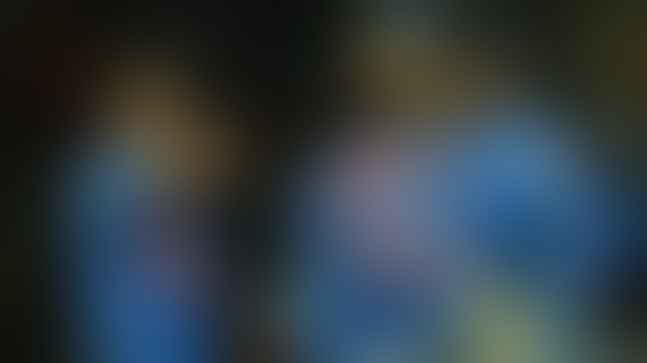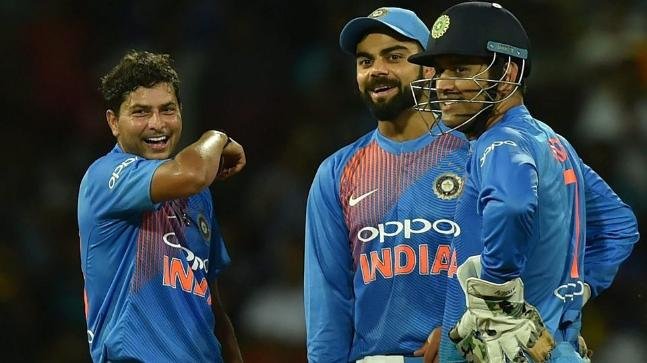 No points for guessing that's exactly what Boult did and none for predicting that he was dismissed.
As I said, this wasn't the first time we saw him doing this. His genius mind amazes us every time, nevertheless.
Dhoni - Ye aankh band kar ke rokega. Idhar se daal sakta hai.

Kuldeep goes round the wicket.Boult does exactly the sameBoult caught Sharma bowled Kuldeep.Look at the reactions of Dhoni & Kuldeep 🤣🤣Dhoni ka dimaag Chacha Chaudhary se bhi tez chalta hai😎😎#NZvIND pic.twitter.com/aC8Vs0gUPc— The Joker (@cooljalz1808) January 23, 2019
Look at MS Dhoni explaining step by step the process to get the Batsman out. He is the Einstein of cricket , a genius at work. There will never be another MS Dhoni.#NZvINDpic.twitter.com/7O9VDDiqLD

— Roshan Rai (@RoshanKrRai) January 23, 2019
pic.twitter.com/FWgmv8Emrg— Sarcastic Tweets™ (@Sarcastic_DNA) January 23, 2019
Dhoni to Kuldeep: Yeh Aankh baand krke rokega,idhar se daal sakta hain.😂😂😂

Kuldeep comes over the wicket and takes the wicket💥💥💥#NZvIND pic.twitter.com/Gll3HKjMaL— Sudip Lodh (@lodh979) January 23, 2019
Dhoni's instructions to the spinners from behind the stumps are a masterclass in reading batsmen. "Yeh aankh bandh karke rokega." Tells Kuldeep to come round the stumps and full. Bang goes the last wicket. #NZvIND

— Anand Vasu (@anandvasu) January 23, 2019
37.6 Dhoni to Kuldeep - 'He will block the ball blindly you should ball round the wicket near stumps'Kuldeep bowled the same and he got the wicket of Trent Boult.Kuldeep Shocks 🤣MSD Rocks 😎#NZvIND

— DHONIsm™ 💙 (@DHONIism) January 23, 2019
Aren't you just the best, Dhoni?