Jai - Veeru
Amar- Prem
and now Virat - Mahi.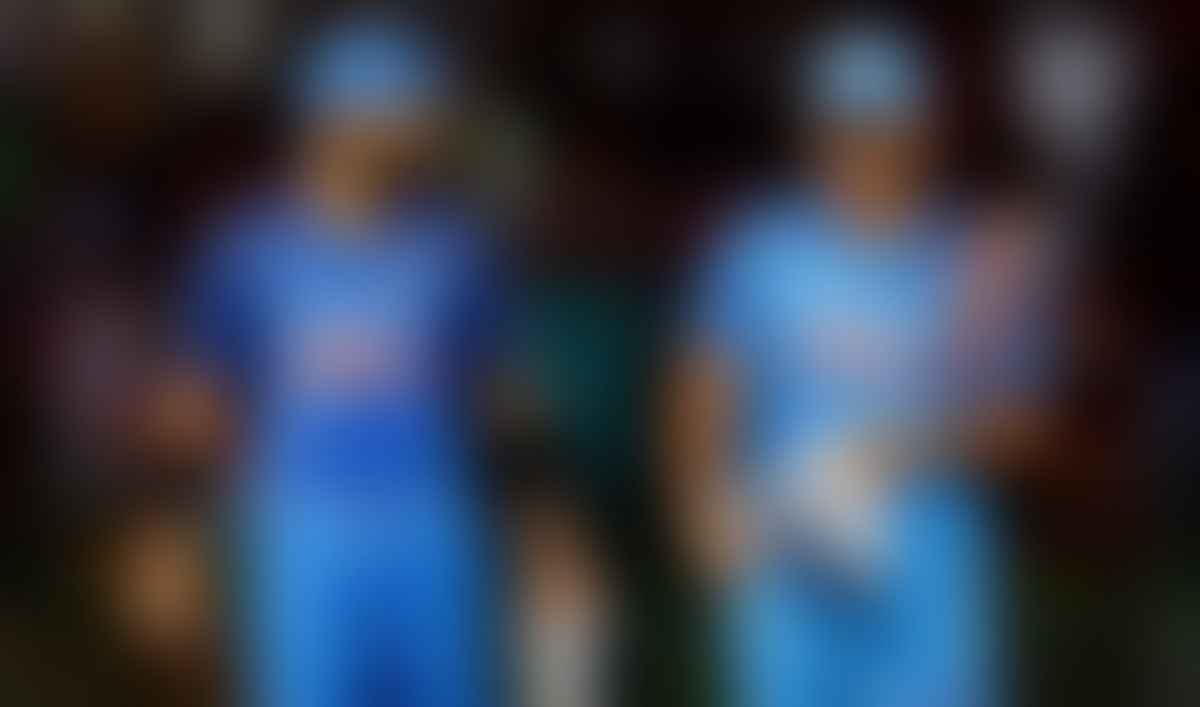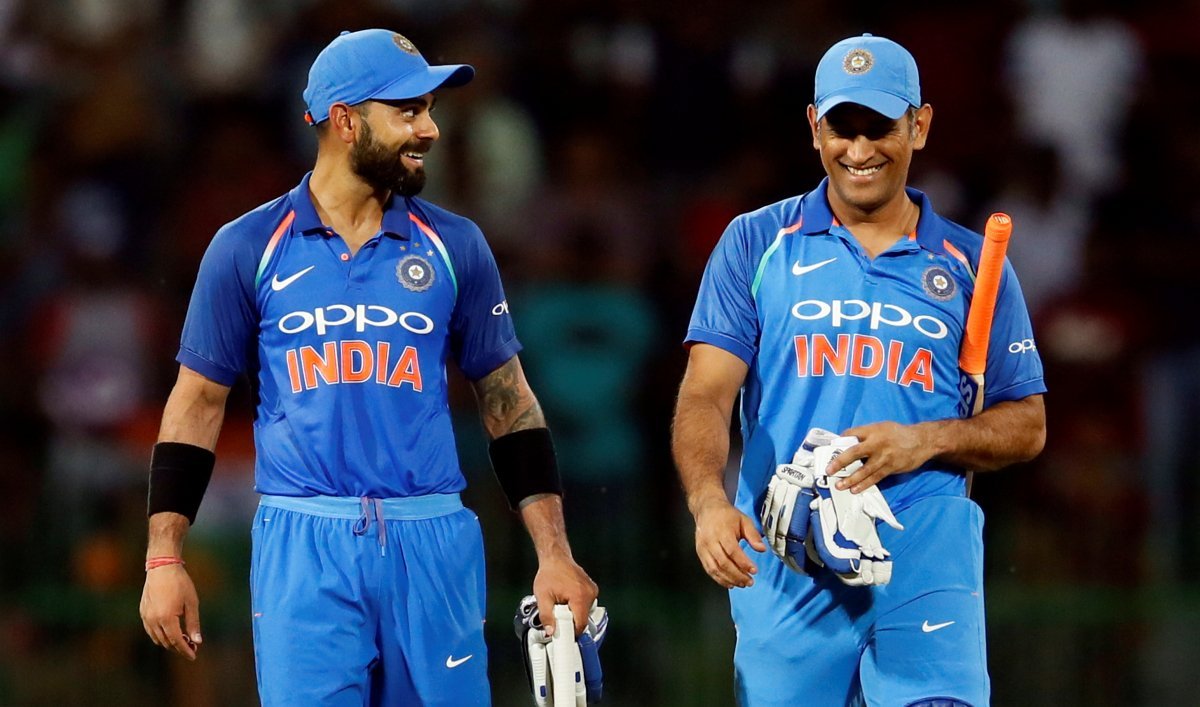 If we were making a list of phenomenal bromances, we think Virat and Mahendra Singh Dhoni would be vying for the top spot.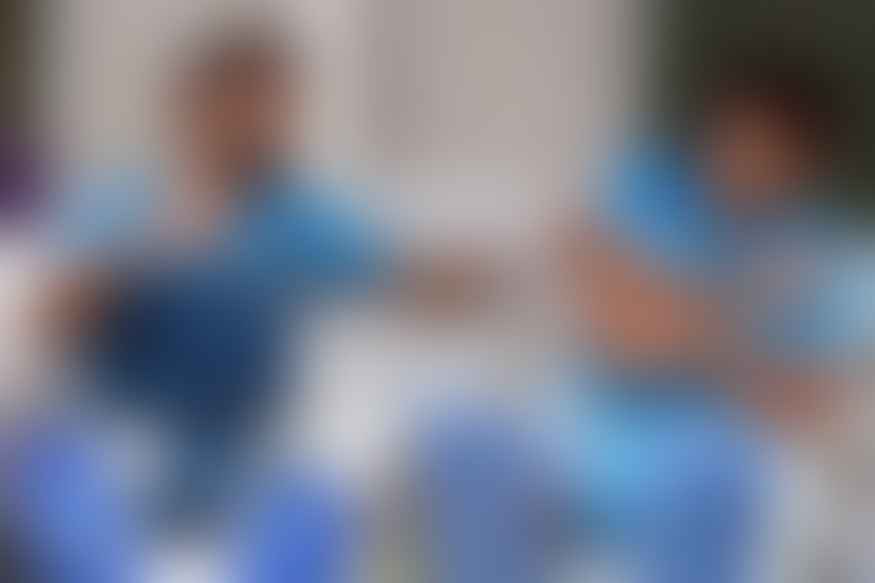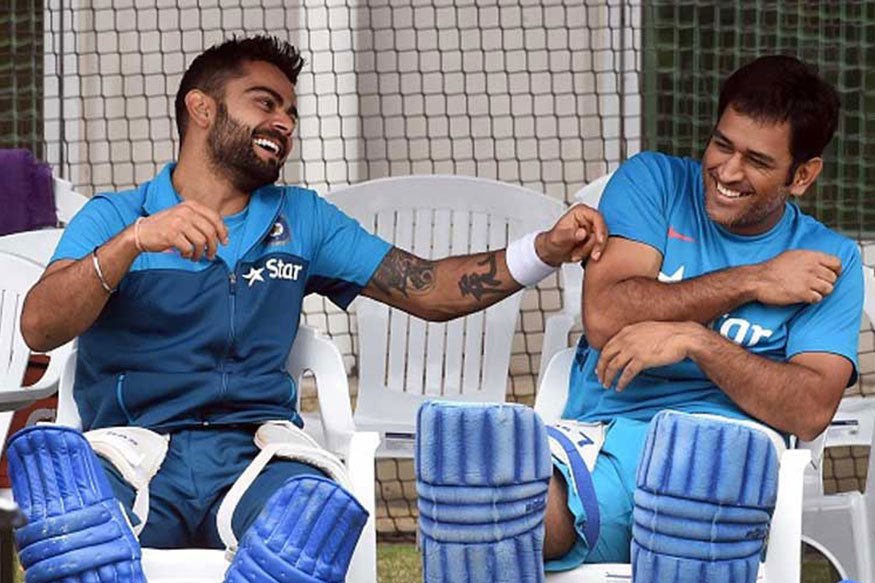 They are celebrated players who are known to share a great rapport off the field, but today we shall talk about their sizzling on-field chemistry that has social media, awwing.
In the ongoing India Vs New Zealand match, while we are witnessing Kohli's magic, we also got to witness this.
The Bromance 😍 #TeamIndia #INDvNZ pic.twitter.com/HBhP0dhYPl

— BCCI (@BCCI) October 22, 2017
In the video one can see Virat helping his friend with a 'fly' situation, there was probably a bug in Dhoni's eye which Virat like a true friend helped pluck out.
But hey, Twitter obviously went into a tizzy and soon #MahiRat started trending. (We are digging the hashtag).
Oh my god 💕

— Simran (@AOdysseyJournal) October 22, 2017
Awww....so cute 😍😊 #MahiRat #INDvsNZ #TeamIndia

— Anusha Sherigar (@Anu_Sherigar) October 22, 2017
MAHIRAT❤

— vj🇮🇳 (@indiafirstly) October 22, 2017
Still a better love story than Twilight. pic.twitter.com/GNPbF4hCXP

— Sand-d Singh (@Sand_In_Deed) October 22, 2017
"The best partnership ever" omg 🌚❤️ Dhoni x Kohli #MahiRat pic.twitter.com/AGbl3Flxpt

— AARU•ᴹᵃʰᶦᴿᵃᵗᴺᵃʳᴮʰᶦ (@Aarushiiiiiiiii) October 18, 2017
If you are Virat Kohli, Who is your Mahendra Singh Dhoni? ❤#MahiRat pic.twitter.com/zyQa3ogHll

— Captains (@dhonikohli_fc) October 10, 2017
Nothing can match the pleasure of getting drenched in Rain! #MahiRat #INDvAUS pic.twitter.com/Zy4YCban81

— MS Dhoni Fans #Dhoni (@msdfansofficial) October 10, 2017
So who all saw Kohli just remove his cap and put it on Dhoni - no other captain, captain pair have had the comfort of these two. #IndvsNZ

— Amitoj Singh (@JohnnyAmitoj) October 22, 2017
#MahiRat for the win.