Daniel Christian's match-winning six off Colin de Grandhomme sent Pune into exhilaration as Rising Pune Supergiant beat Kolkata Knight Riders to clinch their sixth win in seven matches and very close to the IPL 10 playoffs. Gujarat Lions have not only brought cheers to the western state of India but also finally given them a team to support.
Sadly, both the sets of fans will be without a team next season. We all know that suspended teams Chennai Super Kings and Rajasthan Royals are coming back into the league next season, but that will happen at the expense of the other two teams who made up for their absence. 
So if you're a fan of Gujarat Lions or RPS, it's time to fall out of love with them - because you're bound to be heartbroken.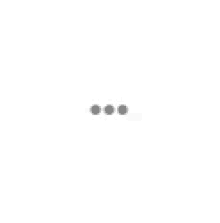 Gujarat owner Keshav Bansal confirmed the news to Cricbuzz. 
"The contract states that the two new teams Pune and Gujarat will go out, so that's the fact of the matter. When we bought the team, it was very clear that we will be buying it only for two years and after two years, these two teams will go out and the other two will come back, so that's the way it is." 
Pune and Gujarat were inducted into the league for a period of two years as a replacement for Chennai and Rajasthan, after their owners were found guilty of betting on IPL games. 
So while crickets fans in India are engrossed in IPL 10 excitement, many of them must certainly feel that with every match, they're seeing the last of a team they've learnt to like, follow and cheer for. And that's the sad truth about the IPL - however, here's to hoping for a 10-team structure next season. That would make everyone happy.
Feature Image: BCCI