In what the Uttar Pradesh Special Task Force (STF) is describing as a "breakthrough" in the Gorakhpur tragedy case,  Dr Kafeel Ahmed Khan, who was in-charge of the encephalitis ward at BRD Medical College and Hospital in Gorakhpur was arrested.  This comes days after he was suspended by the state government in connection with the deaths of over 60 children in five days in the week beginning August 7.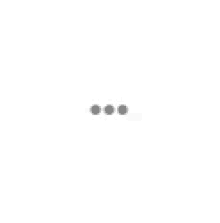 Kafeel Khan was apprehended today at around 9 am from Gorakhpur, and he is being handed over to Gorakhpur Police," IG Special Task Force Amitabh Yash told news agency PTI.
It is to be noted that Dr Khan was initially hailed a hero after hospital staff said he was at the forefront in the rescue effort. Apparently, he brought oxygen cylinders for the newborn babies who were fighting for their life on the night of August 11. However, soon after, the authorities charged him with medical negligence and also accused him of doing private practice.
Khan was one of nine people named in an FIR that was lodged on August 24 on directive of the state government, reports The Indian Express. Apart from him, hospital principal Dr Rajeev Mishra, his wife Dr Purnima Shukla, Dr Satish Kumar (head of anesthesia), chief pharmacist Gajanan Jaiswal and clerks Uday Pratap Sharma, Sanjay Kumar Tripathi and Sudhir Kumar Pandey were also named.
29 children have died in the state-run hospital in the last two days of August, taking the death toll to over 400 for the month.
Feature image source:Twitter