To some of us she's one of the first brave American stand-up comics to have come out as gay. To some, the host of one of the biggest talk shows in America. And to pretty much everyone, she is and always will be Dory, the most lovable, forgetful fish in the entire world. Ellen DeGeneres is love and courage and fun - and the White House has finally honoured her for everything she means to the people of the world.
On Tuesday, reports CNN, along with 20 other actors, musicians, athletes and innovators, Ellen DeGeneres received the America's highest civilian honour - The Presidential Medal Of Honour. And apart from being glorious, it was a deeply emotional moment for Ellen, President Obama and the millions of Ellen's fans around the world.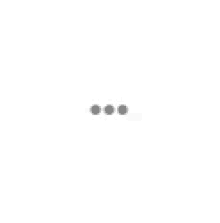 This medal recognises extraordinary contributions to the national interests of the United States, its security and its culture. Obama heaped praises on Ellen for having been an exemplary figure of courage and joy through the years.
"It's easy to forget now, when we've come so far... just how much courage was required for Ellen to come out on the most public of stages almost 20 years ago. What an incredible burden that was to bear - to risk your career like that - people don't do that very often. And then, to have the hopes of millions on your shoulders."
His words left Ellen visibly moved and in tears - as they did for several fans around the world.
Even Obama found himself choking up just a little as he presented the honour to her. He referenced one of DeGeneres's jokes to bring the gathering a smile.
"But it's like Ellen says, 'we all want a tortilla chip that can support the weight of guacamole'. Which really makes no sense to me. But I thought I would break the mood, because I was getting kinda choked up."
Watch the emotional moment right here:
Among other recipients of the Medal were Michael Jordan, Tom Hanks and Robert De Niro. And it is rather fitting to see Ellen up there with greats like them. 'Cause she's the one who taught so many of us... to 'just keep swimming'.
Feat source: The Advocate