Not everyone gets the emotional aspects of this movie… 
Tamasha is undoubtedly one of the best movies ever made in Bollywood. Be it Ranbir's and Deepika's outstanding performances or the 'storyteller' plot or the meaningful dialogues, everything about this movie has a deep emotion attached to it. 
So, here are some of our favourite dialogues from Tamasha which *kinda* sums up everybody's life.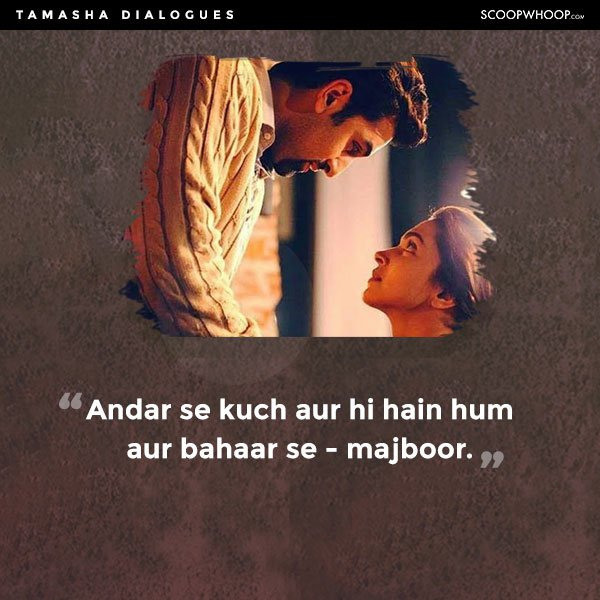 Thank you, Imtiaz Ali.