In association with
Blenders Pride Fashion Tour
If you are fashion forward then spotting trends and following fashion weeks must fill almost all of your leisure time. So, it goes without saying that you've followed the Blenders Pride Fashion Tour to the T. And why not? Now in its 12th edition, this fashion tour brings together top-notch designers like Manish Arora, Rajesh Pratap Singh, Falguni & Shane Peacock and many more to showcase their collection and certainly it's hard not to want to bask in the extravaganza of it all.
 5 cities, 6 musicians, 7 Bollywood showstoppers and 9 epic designers, brace yourself to taste life in style with the best of BPFT'16.
1. Showstopper Sonam Kapoor set fire to the ramp in this stunning ensemble by Shantanu & Nikhil.
You can never go wrong with golden and black.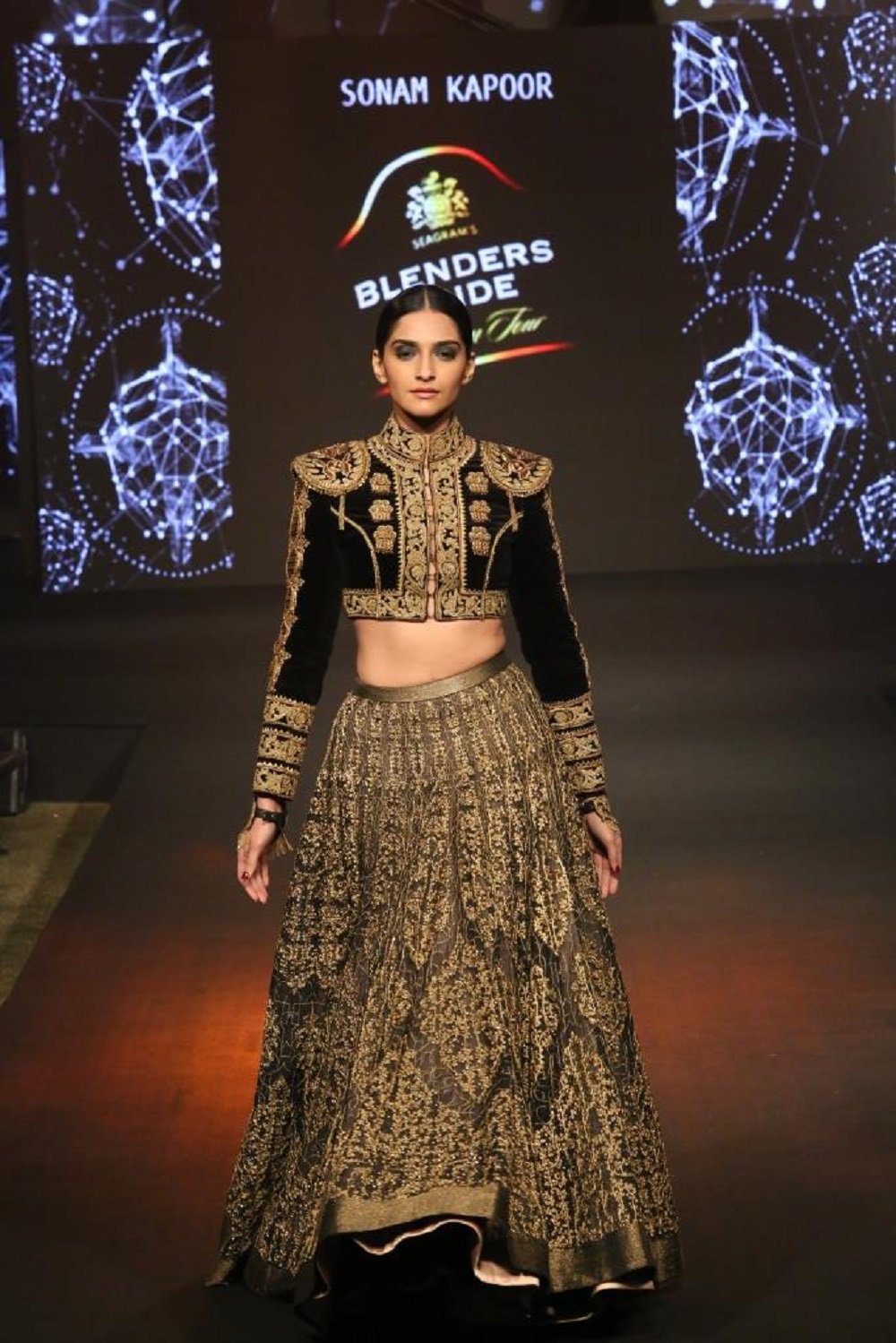 On their collection which was nothing less than an extravaganza, designer duo Shantanu & Nikhil said, "Creating a strong fusion between the past, present and the future, our collection is in every way rebellious and is pure innovative fashion."
Which is quite visible … isn't it?
2. Speaking of showstoppers, Aditya Roy Kapur walked the ramp for Rajesh Pratap Singh in loosely fitted pants and a blazer to die for.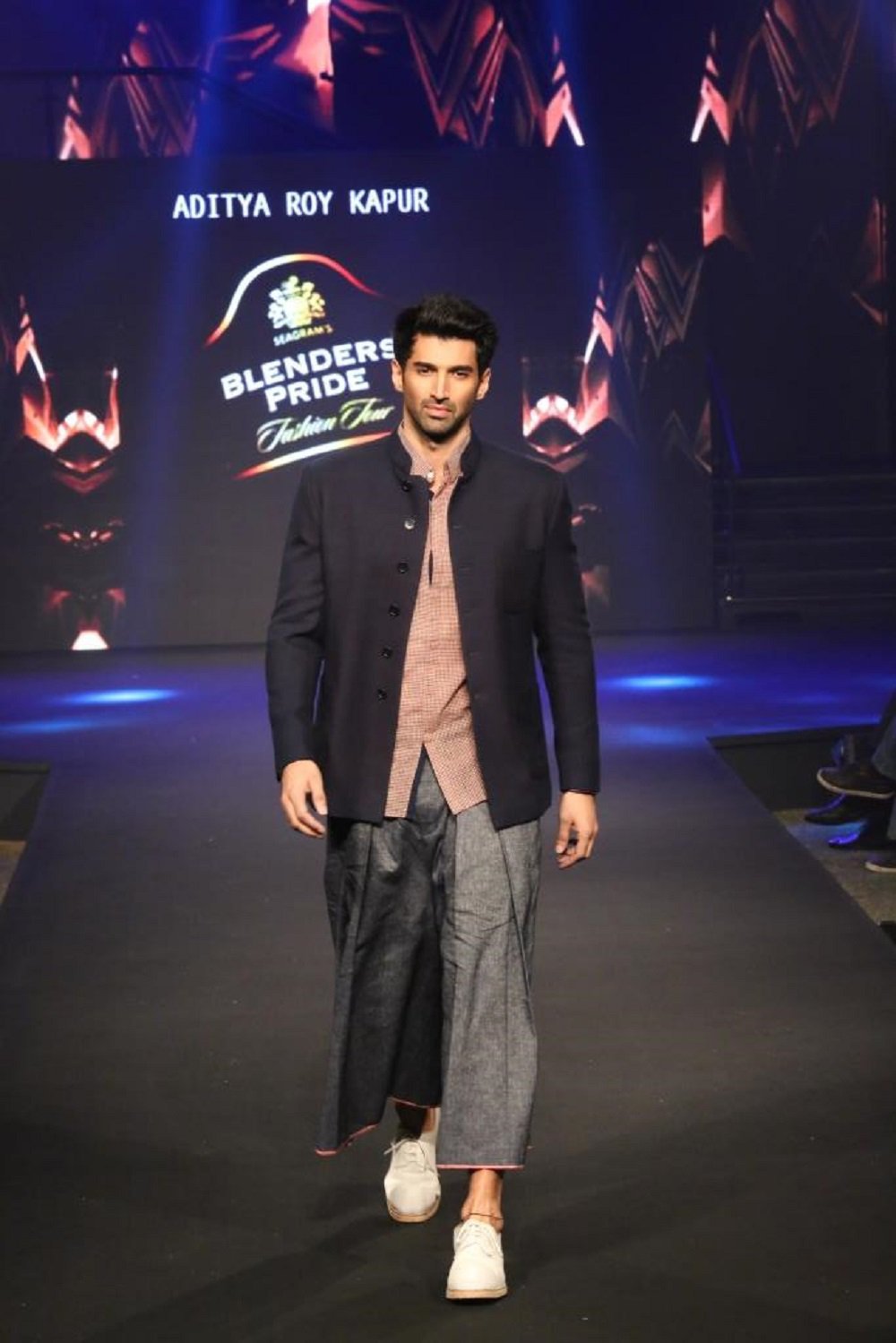 And don't forget to check out the sneakers! *gasps*
3. This blend of traditional American and modern Indian is giving us major style lessons.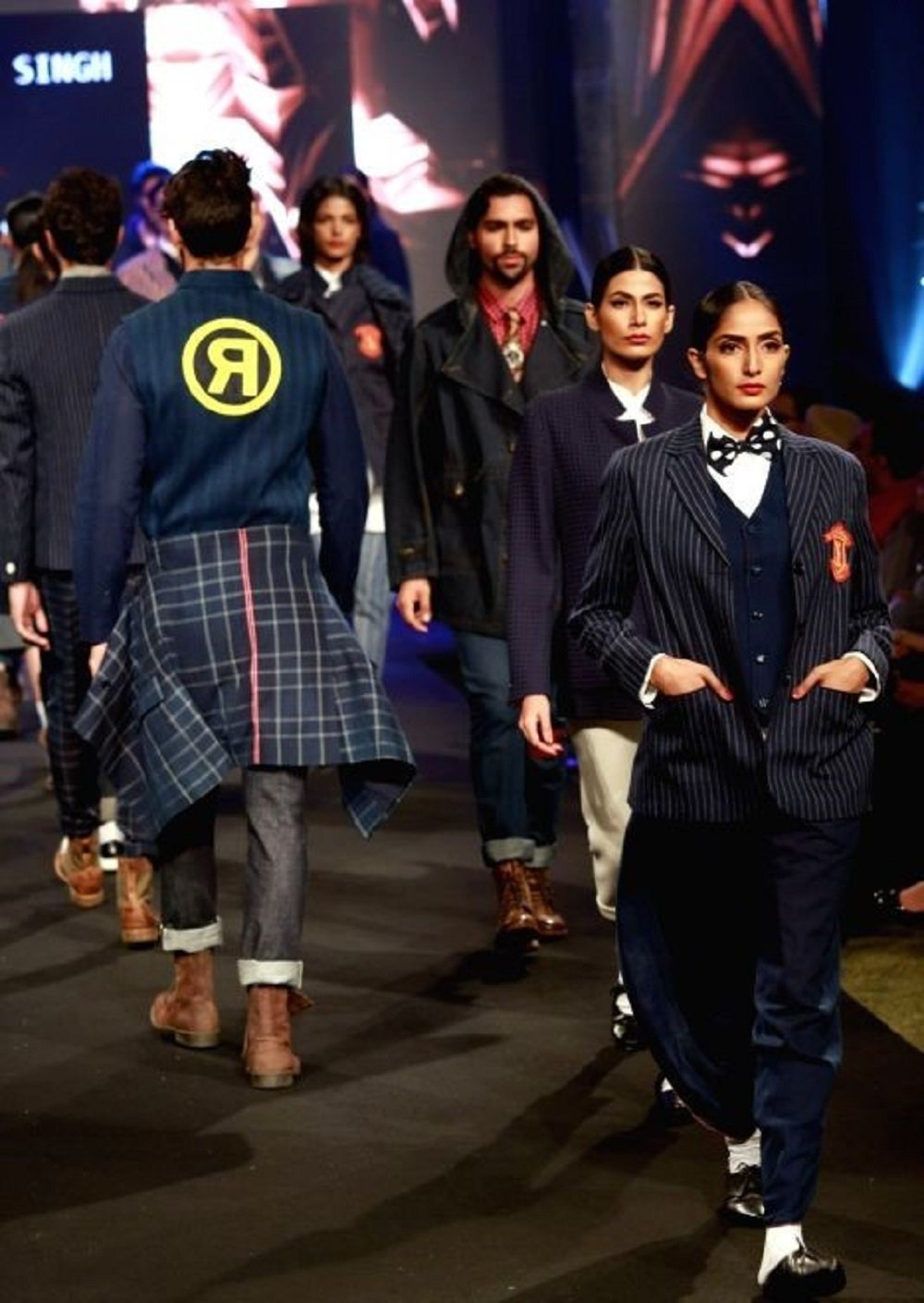 If you are not sure how to sport Mary Janes, take notes.
4. Sonakshi Sinha redefined style in this cocktail dress for Rohit Gandhi + Rahul Khanna.
And that's why we say "Black is regal."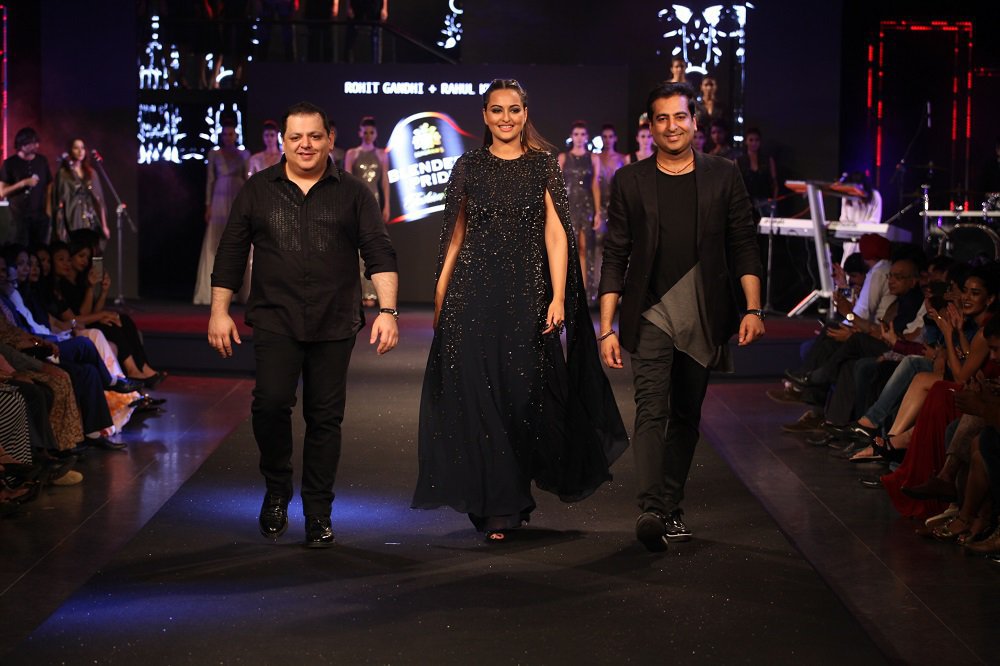 On their collection 'Metallique Maze' designer duo Rohit Gandhi + Rahul Khanna said, "This collection reinvents cocktail dressing and is a must have to make a style statement."
5. Manish Arora weaved magic into threads with his contemporary 'Indian' collection. And who better than Kangana Ranaut would have done justice to it in this magnificent pastel colored lehenga.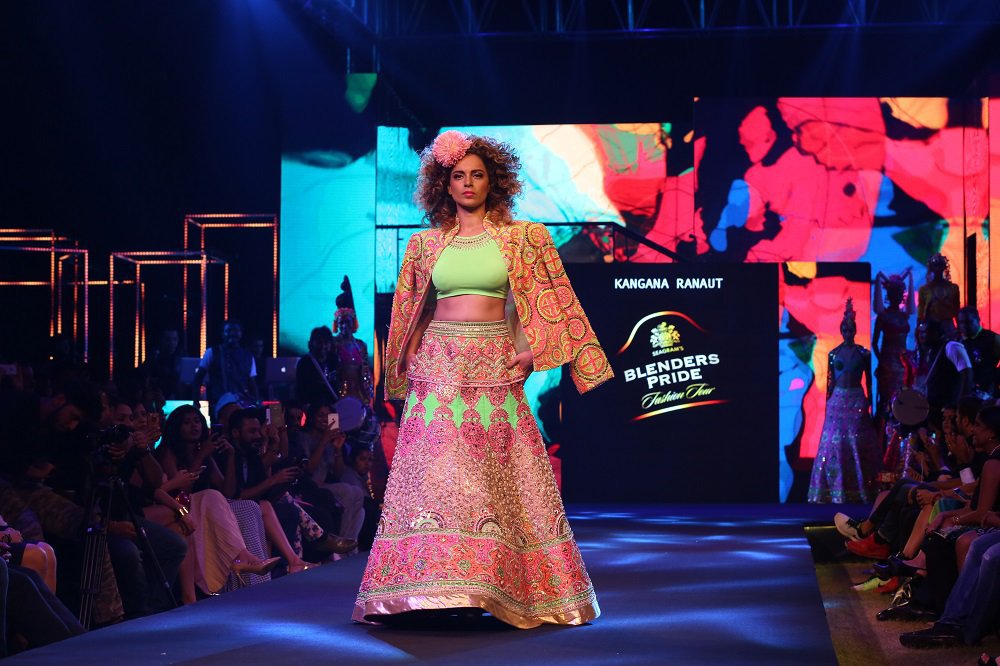 Designer Manish Arora on his collection – "The collection – 'Indian' resonates the spirit of the contemporary Indian woman. The aim was to create a harmonious style narrative that reiterates the fact that life is beautiful" 
6. These stunning gowns truly depict the theme of Falguni and Shane Peacock's collection 'Prism'.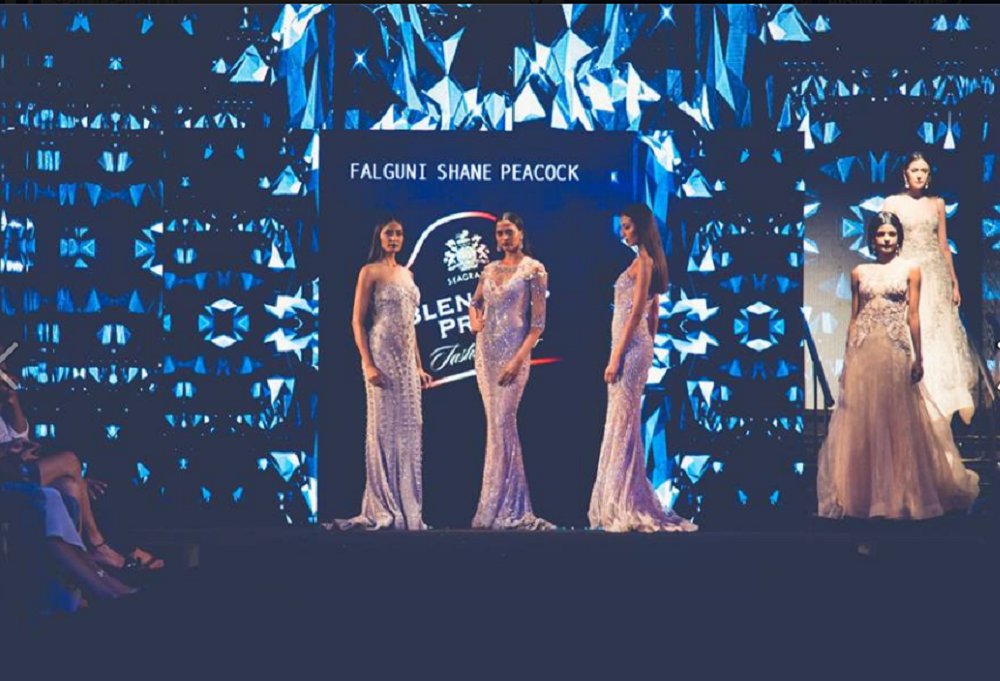 Automatically hums *shine bright like a diamond*
7. This talented duo brought embroidery back with this masterpiece on the captivating beauty Bipasha Basu.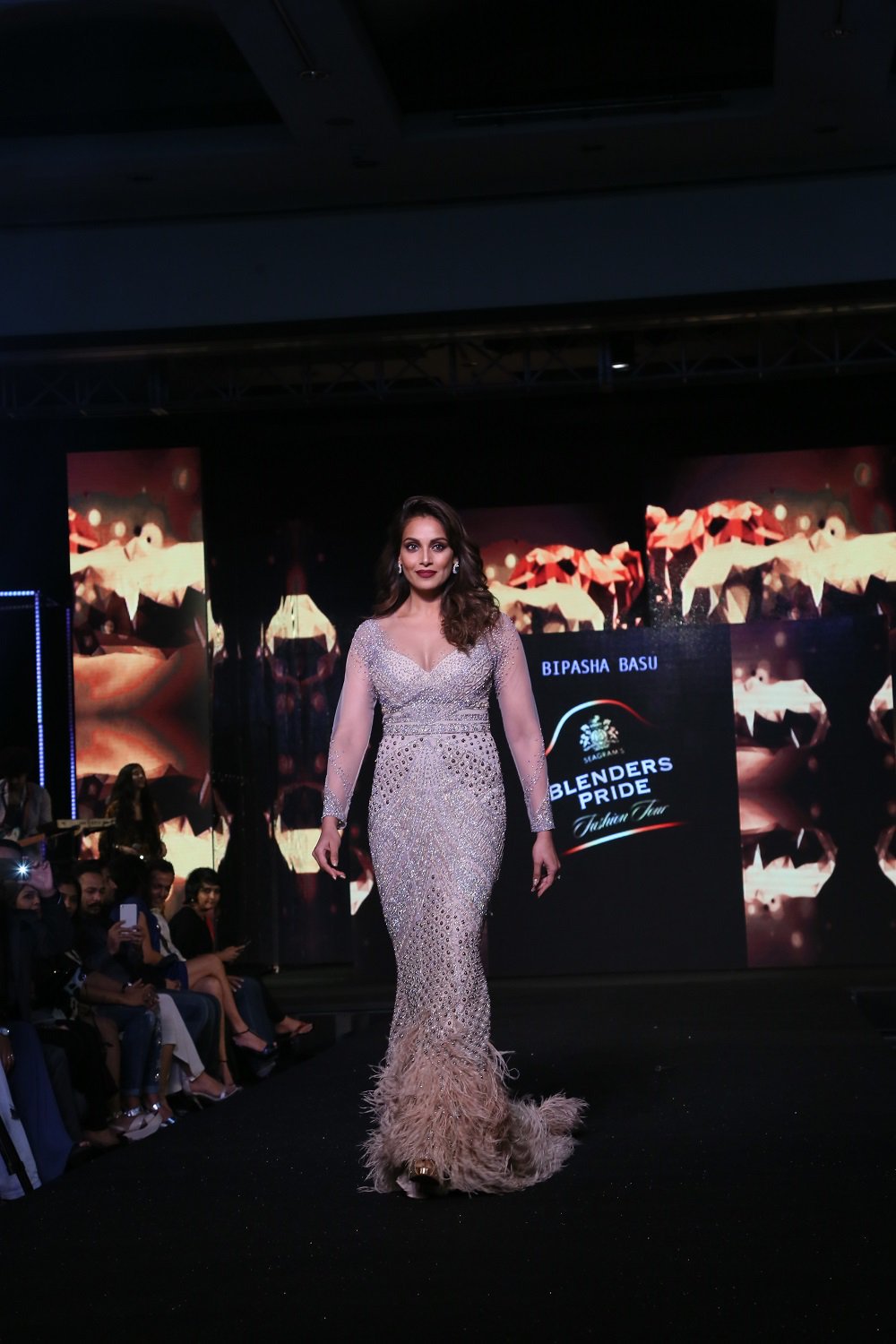 Fearless and edgy she walked the ramp and conquered our hearts.
8. Masaba Gupta with her contemporary fashion couture made heads turn with this modernized Indian lehenga.
Kriti Sanon has done justice to it in every sense.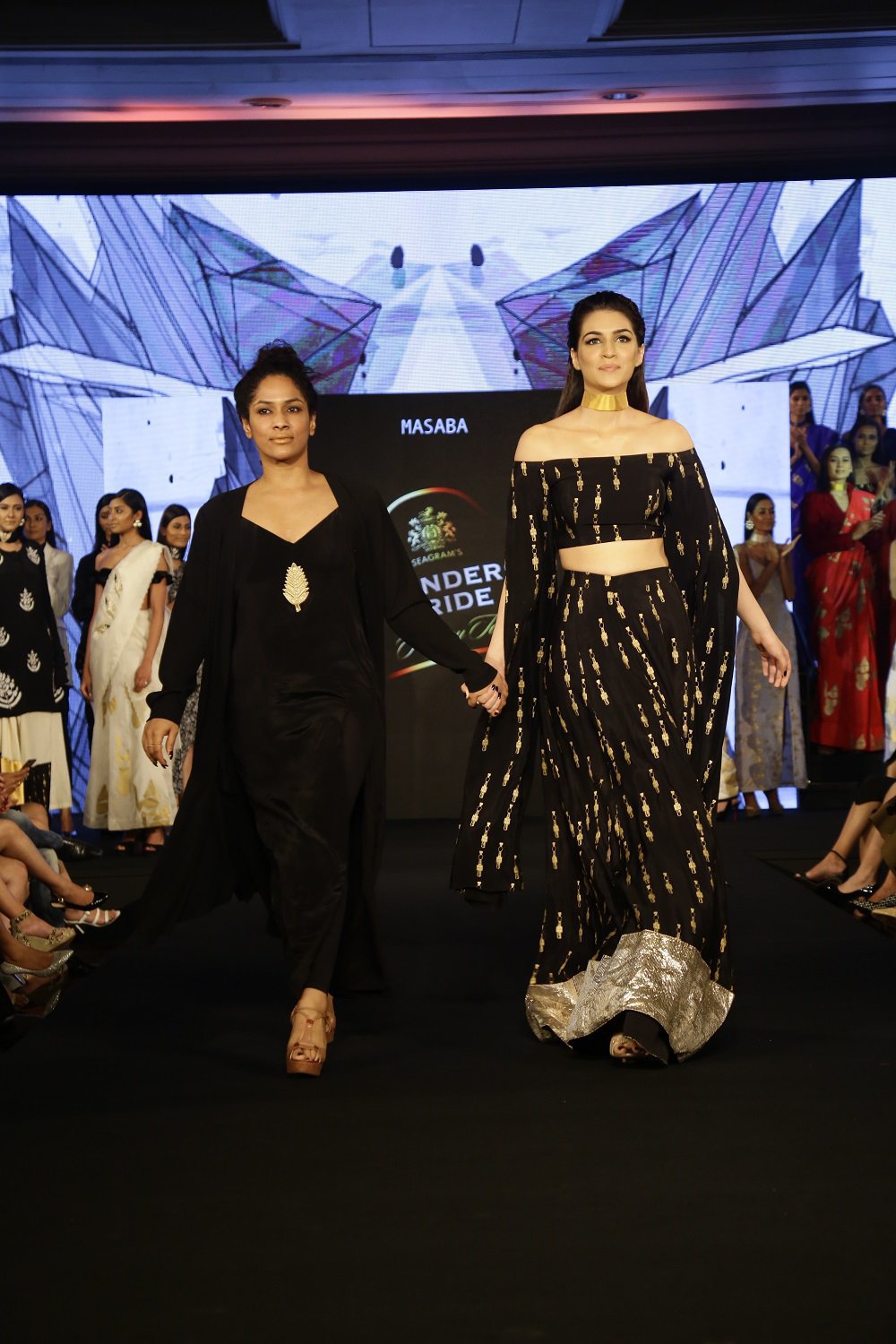 That metallic choker though! 
9. Amit Agarwal gave life to these brilliant silhouettes in the shape of gowns in both neutral and exciting colours.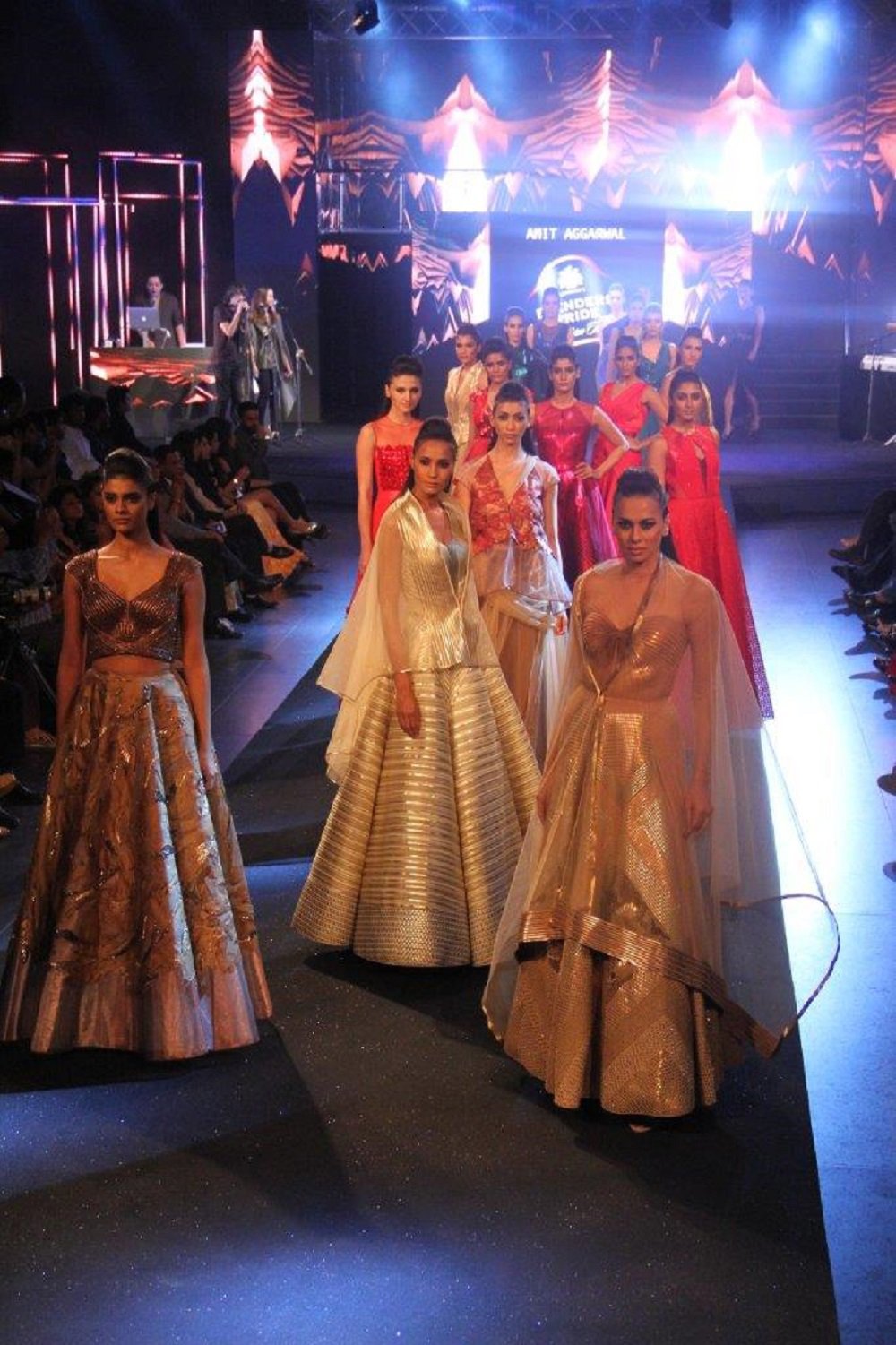 He talks about his inspiration –  "My collection for Blenders Pride Fashion Tour 2016 is inspired by magma, a visual, mind-bending adventure where molten liquids and colours erupt out together and cool down to form a new complex of energies."
10. Arjun Kapoor dazzled the ramp and brought the show to a spectacular end in a black ensemble and jootis to match.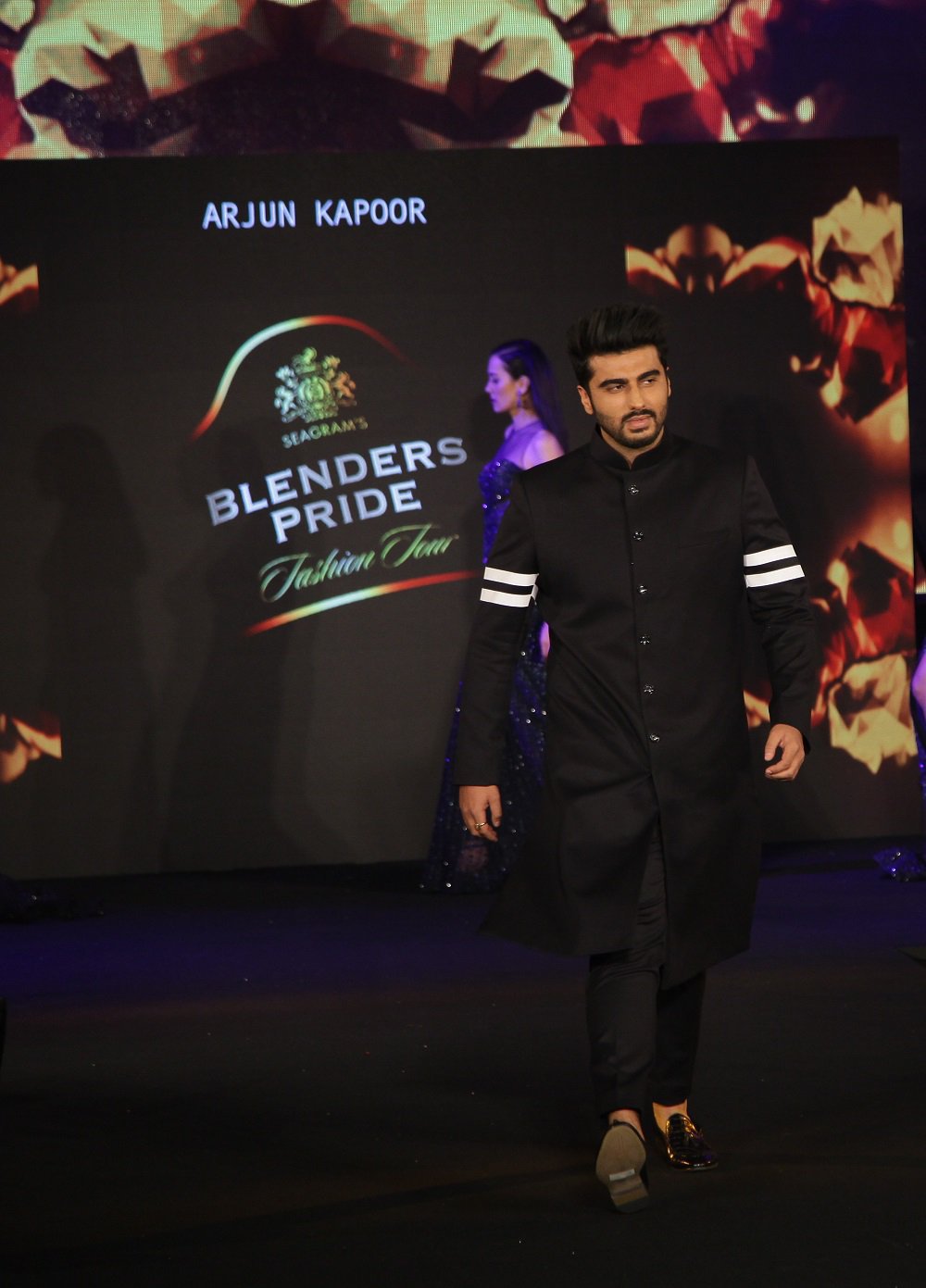 We also heard a few ladies squealing in excitement from behind.
11. Musicians and singers like Raghu Dixit, Madboy Mink, Karsh kale, Monica Dogra and Kavya Trehan all united to make this show a superhit.
To take the experience a notch above, these one-of-a-kind outfits were brought to life by an amalgamation of live music, extravagant fashion and our favourite Bollywood celebrities.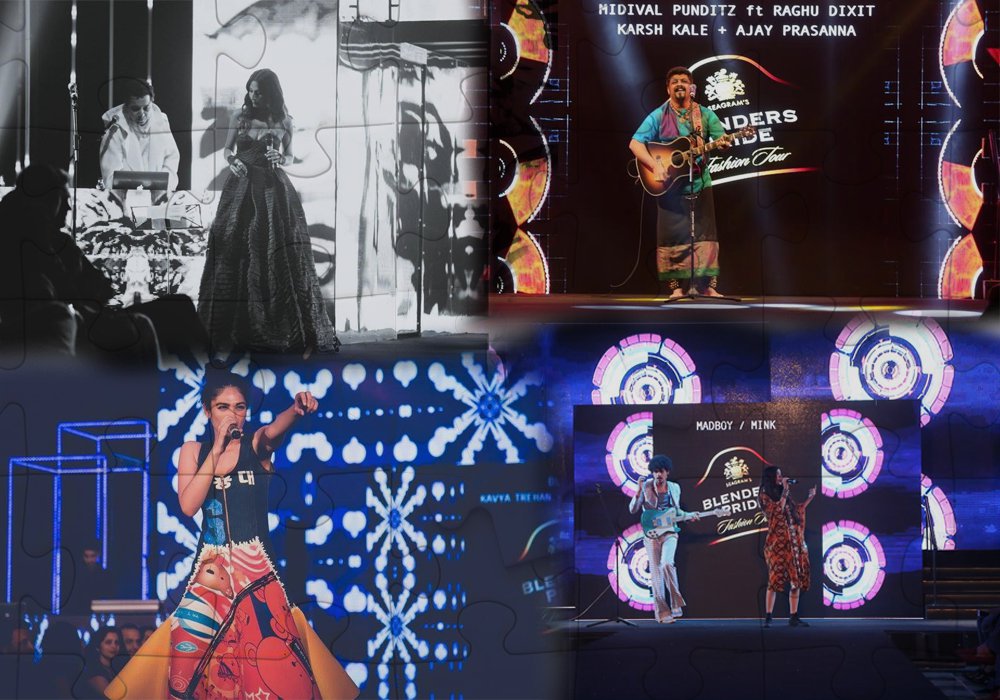 We can't help but wonder what the next edition has in store for us. Something excellent, we're sure!