The re-release of some Bollywood romantic-dramas and comedies last week created a stir at the theatres, rightly so. We 're-witnessed' stories that we enjoyed, missed out on or didn't fully appreciate, the first time round. The idea of getting to experience something that we enjoy, again, is so special.
Of course, everyone is sharing lists of their own, now that the OGs are coming back. And so, we've made a list of films that should get a re-release – just because of how amazing they were.
1. Kal Ho Naa Ho
It's impossible to talk about a re-release and not mention this film. I hardly remember watching the film in theaters, and this is one experience that I'd like to remember.
2. Veer Zaara
There's a possibility that this list would get affected by my sheer love and bias for SRK, but our generation was too little when he did his peak-romantic roles. So, we deserve a big-screen experience that stays with us.
3. Hera Pheri
Hera Pheri is loved for too many reasons, and it rightly deserves all this cult-following. The film has amazingly written characters and a plot that hasn't met its match yet.
4. Bhool Bhulaiyaa
We cannot stress enough on how sequels and remakes aren't always the best idea. And Bhool Bhulaiyaa 2 is one example. So, we need the classic back, to cherish the good-old content.
5. Barfi
Barfi had some of the best performances that we've witnessed in Hindi cinema. For that, and more, it deserves a comeback, to act as a reminder of what we're capable of.
6. Laal Singh Chaddha
Yes, yes the film released just last year. But we know how that went. After Pathaan, there's some hope that people would acknowledge the effort that goes into creating art. The film wasn't perfect, but it deserved a chance which the 'boycott trend' took away from it.
7. Kati Patang
There was something magical about this era of Bollywood. Songs had meaning, and Rajesh Khanna definitely added to the charm.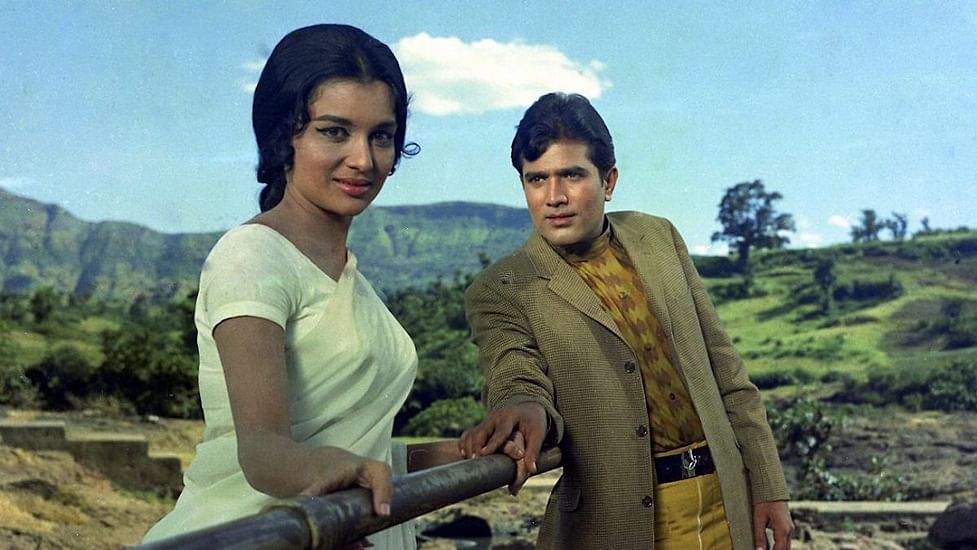 8. Saaransh
Saaransh is known for its plot and direction. The film had substantial meaning and it deserves another chance at the theatres – where our generation can also witness Mahesh Bhatt's style of cinema.
9. My Name Is Khan
I said the list would be biased. My Name Is Khan, for me, is the best work that SRK has done so far. The film also focused on sensitive issues, that need emphasis, given the atmosphere that we're exposed to.
10. Fire
The film was appreciated for its representation of a same-sex relationship. Fire not only picked up a topic which was considered controversial at the time, but also managed to talk about it with all sensitivity. Something, that we still lack.
11. Jaane Bhi Do Yaaro
This is another film that was ahead of its time. Given that it was a satirical black comedy that still fits, we need a re-release to truly appreciate it.
12. Kahaani
Other than the fact that Vidya Balan is a phenomenal actress/person, Kahaani was a well-written thriller with some great performances.
13. Jaane Tu… Ya Jaane Na
Enough has been said and written about Jaane Tu… Ya Jaane Na, and it never fails to impress us. Maybe it's the nostalgia talking, but I haven't seen a more balanced rom-com still.
14. Piku
Piku is my favourite Shoojit Sircar film and the perfect way to remeber or celebrate Irrfan. It was subtle, honest and relatable on all counts.
15. The Lunchbox
Another Irrfan film that I truly love is The Lunchbox. It was sensible and deep with its story, and deserves a lot more acknowledgement on the big-screen.
16. Margarita, With A Straw
Margarita, With A Straw was not only intelligent with its direction, portrayal or writing, but also managed to do what cinema SHOULD – make us think and feel. And more people need to watch this film.
17. Garm Hava
It has stayed socially relevant, and stood apart even when it was first released. The 1974 film was set in post-partition India, where a Muslim businessman and his family struggle for their rights in the country.
18. Rang De Basanti
Rang De Basanti brings up a sense of love for the county and managed to make us feel things. It also had performances that still intrigue us.
19. Mera Naam Joker
The 1970 romance drama film is something that our parents and grandparents tell us about. It is, perhaps something that different generations should experience together.
20. Jodha Akbar
When we talk about historic-dramas, Jodha Akbar is probably the first name that comes to the mind. Of course, the sheer beauty of it, is one reason. So, a re-release sounds great.
Dear PVR – treat them as special requests or maybe an early Christmas list. Please?