Role playing games can be a lot of fun. This gaming genre has one of the most loyal followings without a doubt. Gamers love transporting themselves to a world of fantasy and taking on challenging roles and characters. There are a host of RPGs available for Android devices but only a few games are worth experiencing. Here are the 5 best RPGs that you can download on your Android devices. Enjoy!
1. The Quest : 520 Rupees 
Where: Google Play Store 
The Quest is an old school first person open-world adventure game. There is huge chaos in the kingdom of Monares as the governor of Freymore has gone missing. Your task in this game will be to don the role of an agent of the king whose objective is to find out what is going wrong and how to avert the danger. What makes this game a hit among most gamers is the fact that the story line of this game is quite engaging and the graphics are all hand-drawn. This game gives you the freedom of exploring the vast fantasy world so you can basically do whatever you want. The makers of this game have given a lot of flexibility to the character. There is no particular order in which you have to proceed in this game. You can do whichever quest you want, whenever you want. As you progress, your character will have to take certain decisions and every move of yours will be followed by consequences so you have to play it smartly. This game is full of mystery, magic and interesting challenges. You can choose from five customizable races and every race that you accomplish will give you bonuses to certain skills. Get ready to explore the open ended world with interesting locals, dangerous creatures, fascinating people and much more.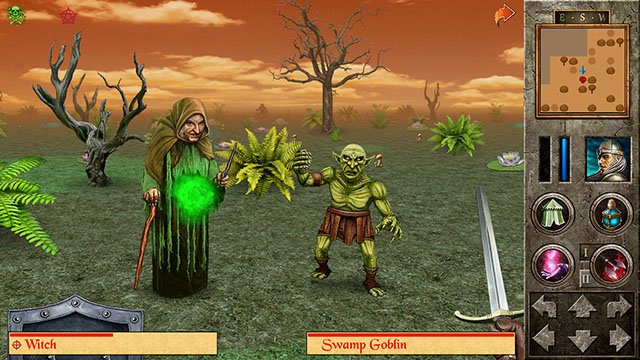 2. Baldur's Gate II Enhanced Edition : 690 Rupees 
Where: Google Play Store
What would you do if you are kidnapped, tortured and imprisoned? You would desperately find a way to escape, right? Well, that is exactly what you have to do in this game. In this game, the wizard Irenicus holds you captive and is about to strip you off your powers that are your birth right. All you have to do in this game is to escape the clutches of the evil wizard and wander into the vast world in search of revenge and adventure. This game is the best representation of  Advanced Dungeons and Dragons which is definitely not for the faint-hearted. This game will give you a stellar role-playing experience.You will have to slowly and steadily advance from being a rookie to being a pure Demi-god. Will you be able to resist the evil in your blood or will you embrace your monstrous nature and become the new Lord of Murder? Want to find out?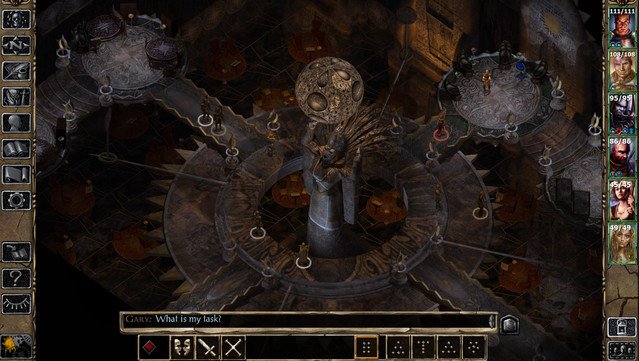 3. Portal Knights : 390 Rupees 
Where: Google Play Store 
Forget about reality and transport yourself to a world of fantasy with Portal Knights which is a 3D sandbox game. For those who don't understand the term 'sandbox', it basically means there are minimal character limitations placed on the gamer, allowing the gamer to roam and change a virtual world at will. In short, do whatever you want with your character. There are randomly generated worlds that you can scout where you will come across thrilling monsters and mysteries. If you are confident enough, you can craft your own journey by playing solo or you could be part of a four-player multi-player adventure. Engage in boss battles, cross magnificent dungeons and castle buildings if you are in it to win it. You can visit and explore other worlds too if you like. Dull moments are not something you'll come across or encounter in this game. Just imagine how much fun would it be to be randomly generated in different environments where each environment has its own unique population of enemies that you will have to battle and find your way through. Sounds fun to me. Don't forget to collect treasures and mine for resources because you'll need them all for survival purposes. The graphics are commendable and the story line is captivating too. Are you ready to become the ultimate Portal Knight?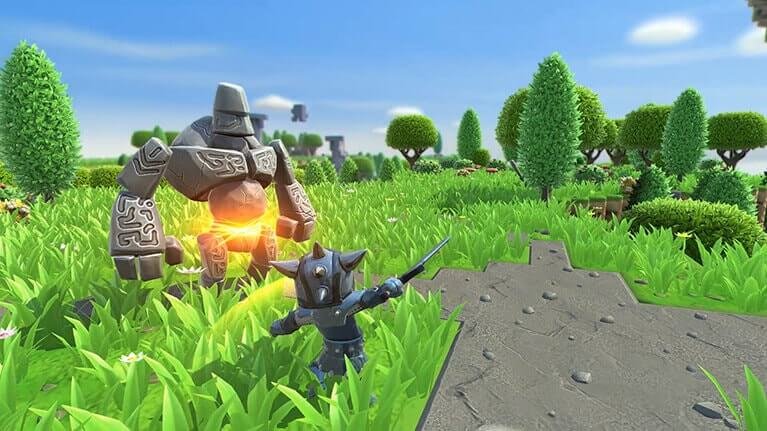 4. Titan Quest : 520 Rupees
Where: Google Play Store 
Titan Quest is one of the best action role playing hack and slash game of all times. This innovative game is set in the mythological back drop of ancient Greece, Egypt and Asia. You will be playing the character of a hero who will help the Gods in stopping the Titans who have escaped the prison and are adamant on destroying Earth. You will have to explore ancient landscapes, battles mythical beasts and unlock mysteries in this game. The graphics are mind-blowing and it looks realistic. Everything in this game has been crafted with detail. The best feature that this game offers is the character customization option. You can create and build your own character with 28 classes and over 1000 pieces of unique legendary items to choose from. Woah! You can also create your own map with the World Editor to make exploring more fun. Legendary swords, enchanted bows and devastating thunderbolts are just some of the special items that you can unlock to complete your quests. Of course, you can choose to play either in single player mode or in multi-player mode with friends online. Your victory or defeat will determine humanity's fate on Earth. Are you ready for the quest?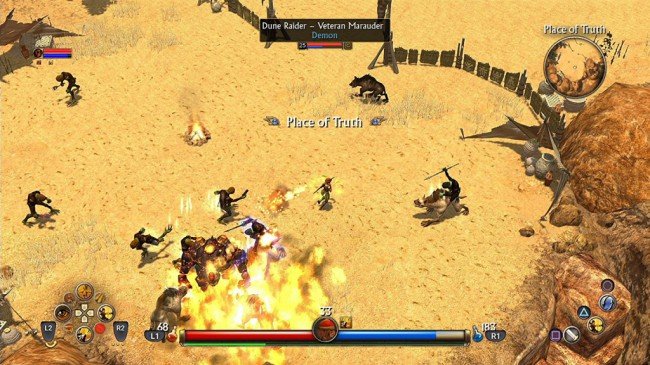 5. Cat Quest : 300 Rupees
Where: Google Play Store 
In this game you will have to go on a quest to rescue your catnapped sister from the hands of evil Drakoth and his dragon companions. Set out to explore the world while doing good deeds for you fellow cats as you fight monsters. This is a real-time combat game so you'll have to be very precise with your timing and positioning. You'll have to risk your life and walk into dark gloomy dungeons for some epic loot. There are about 60 dungeons and 60 side quests that you can delve into. The game play is quite dynamic and the graphics are gorgeous too. Yes, there is a lot you can explore in this open-ended world. Cast magic spells on your enemies or run away from them when they charge up their powers to progress in this game. This game is a 'purr'fect blend of action, adventure, betrayal, loss and victory. Experience a paw-some open world RPG like never before.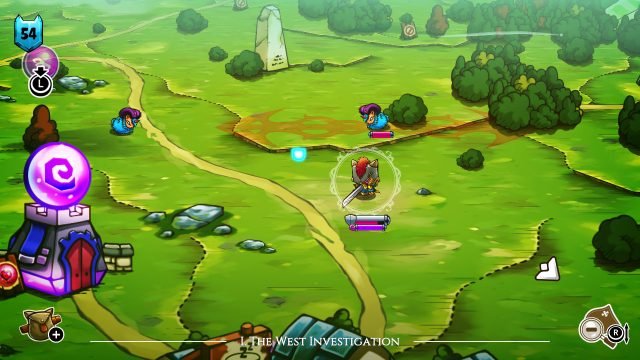 Get ready for some serious adventuring.