So recently I binge-watched Modern Love on Amazon Prime Video and it was like an assortment of chocolate truffles. You didn't know what element of which episode could shake you to the core.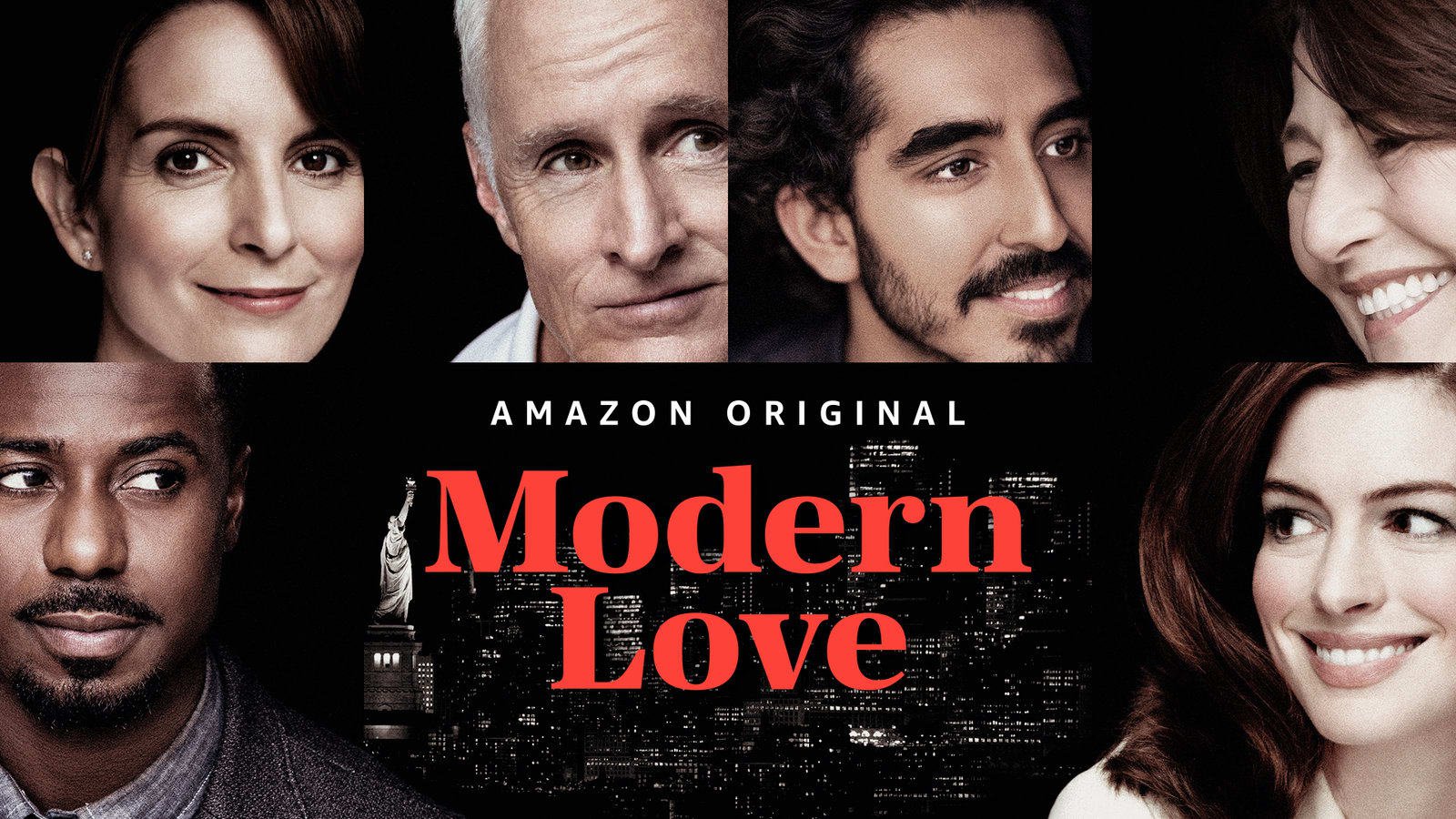 Have you ever craved to watch a rom-com in the middle of the night but had a change of mind looking at how long it was? Don't worry because these real-life stories in the form of episodes will make you laugh, sob and cry at the same time.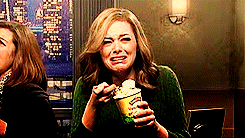 Here are a few moments from the show that really stayed with us. 
1. When the doorman finally approves. 
A beautiful, contemporary relationship between a doorman and an editor unfolds when the editor is on a quest for finding her one true love. Guzmin becomes a care-taker and a fatherly figure who somehow never approves of the man Maggi is seeing. He has the superpower to always predict how her dates are going to turn out.  
We literally have tears in our eyes when Guzmin finally approves.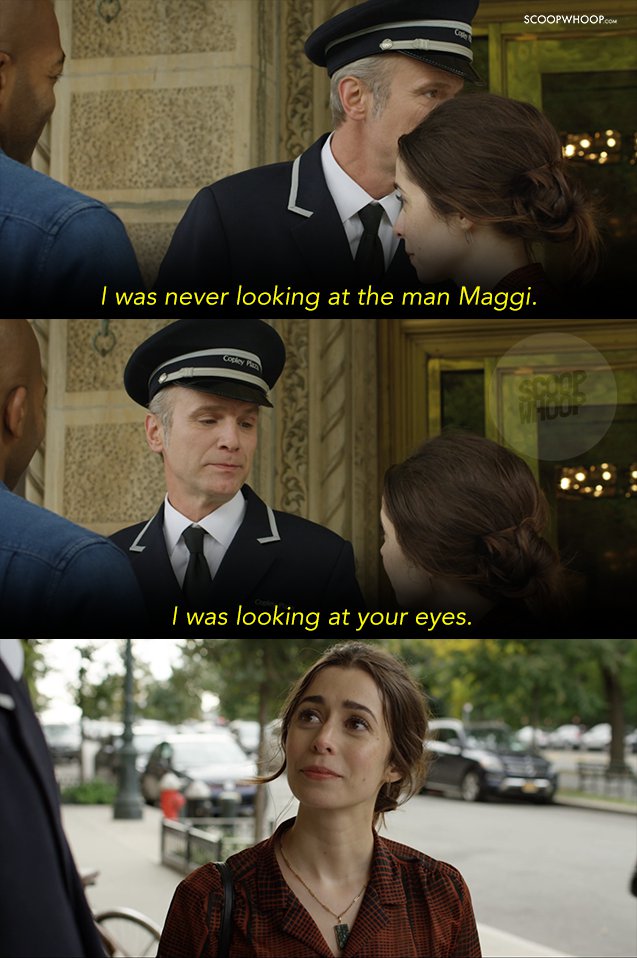 2. When the prying journalist's article reunites two love-birds.
Joshua is a millennial who's made it big and while interviewing for a daily, he bonds with the journalist. While they're exchanging their love stories, Josh realises his love for his ex-girlfriend. 
The journalist publishes Joshua's heartwarming story and the two love-birds reunite.  
3. The moment when we finally took Lexi for how she was and whoever she was. 
Anne Hathaway a.k.a Lexi is trying to find love while suffering from bipolar disorder. Just like most of us, she's afraid to tell the world about her mental issues. She tries to keep her problems and symptoms under wraps until one fine day she realizes, she cannot. 
The first time she opens up to her friend about her disorder gave us major goosebumps.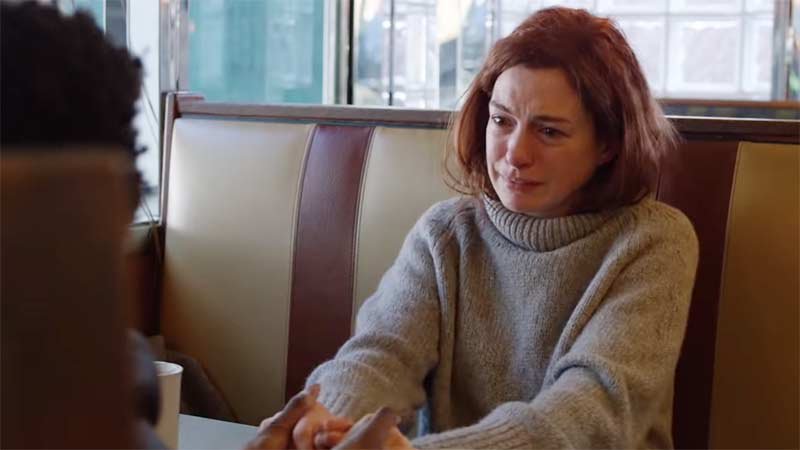 4. When Sarah and Dennis finally confess their problems and face it together to 'keep the game alive'. 
This episode revolves around a middle-aged couple who's struggling to gain back their romance, they're seeking couple's therapy to smoothen their issues but it's not seeming to make much of a difference.  
Until they both decide to face their fears and speak their heart out to each other.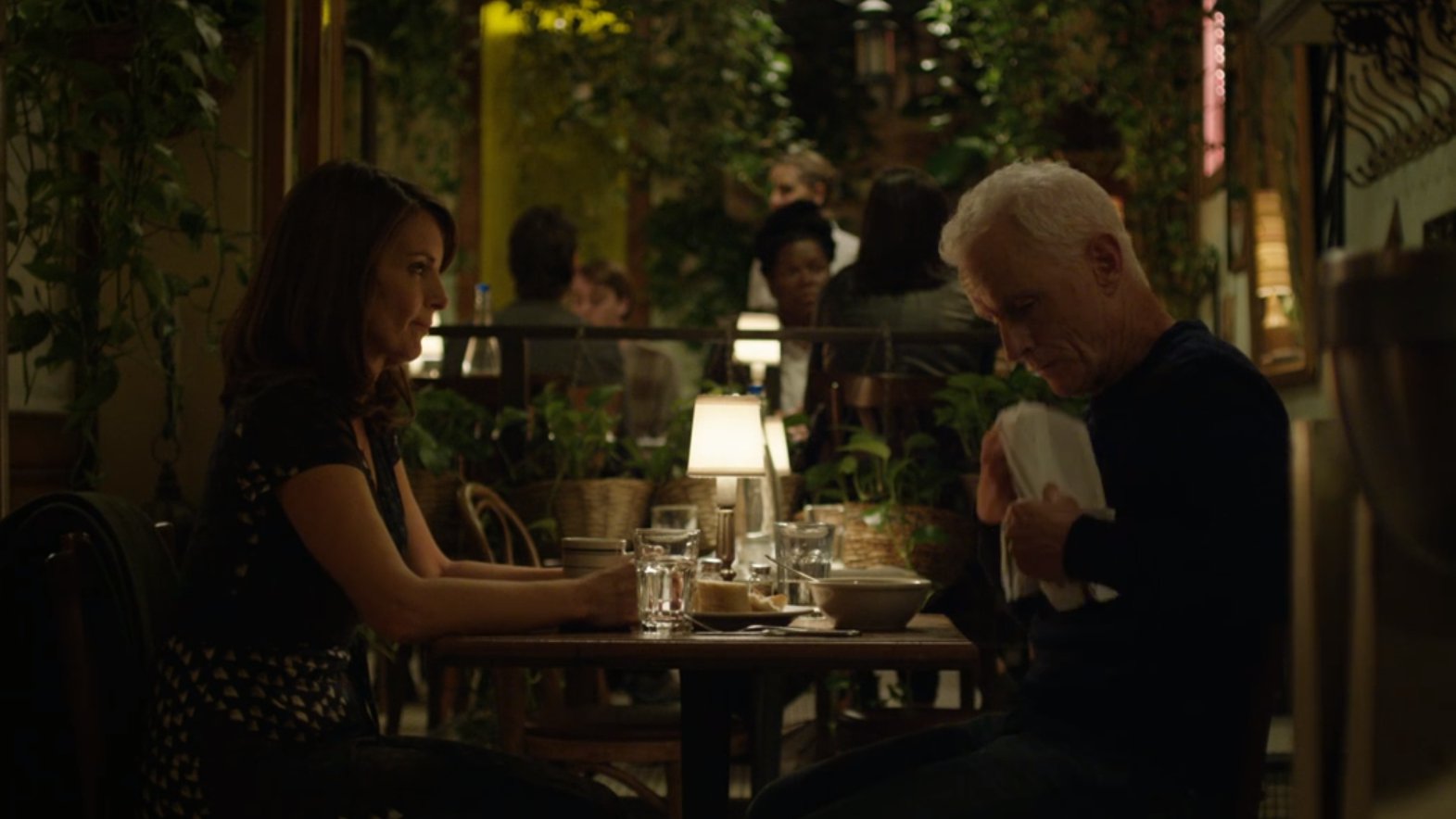 5. The moment when Maddy finally finds her fatherly figure. 
This beautiful story revolves around the unspoken, taboo topic of 'daddy issues' and portrays the psyche behind it. 
A young girl finds a fatherly figure in her senior employer and a relationship starts brewing. While the relationship is completely platonic from the girl's side the man misinterprets her 'signals'. 
But then he's embarrassed of his actions and apologises to her in the sweetest way.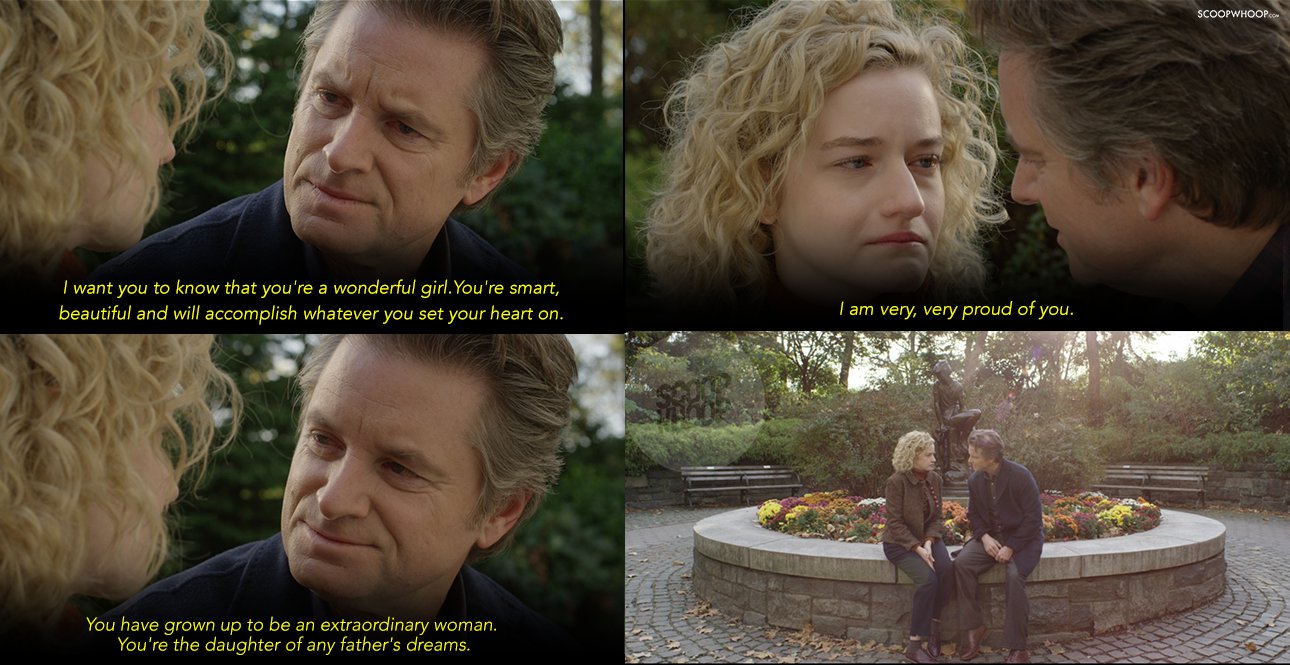 6. When Karla admits that " her's was a world of one." 
Imagine an inter-racial gay couple struggling through the process of adoption in New York City. Sounds tough right? It is then that they come across this 'homeless' angel who's expecting a baby and wants to give it up for adoption. 
The trio bonds over a love-love, hate-hate relationship. The moment when Karla realises that the couple will be able to provide a better life for the baby than her is truly heard-hitting.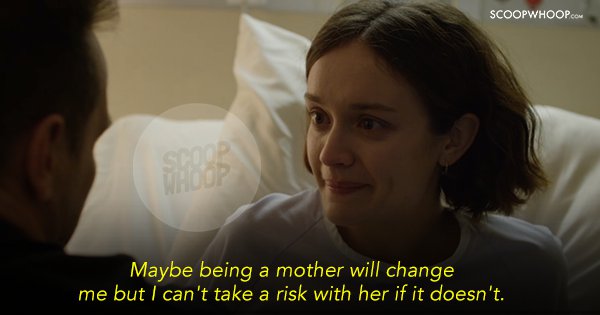 7. When Margot deals with her grief by doing something that she loves. 
After attending her old love's funeral, grieving widow Margot decides to take a run to clear her head, when old memories start coming her way. 

In this scene, she is free, doing what she loves and dealing with her grief all by herself.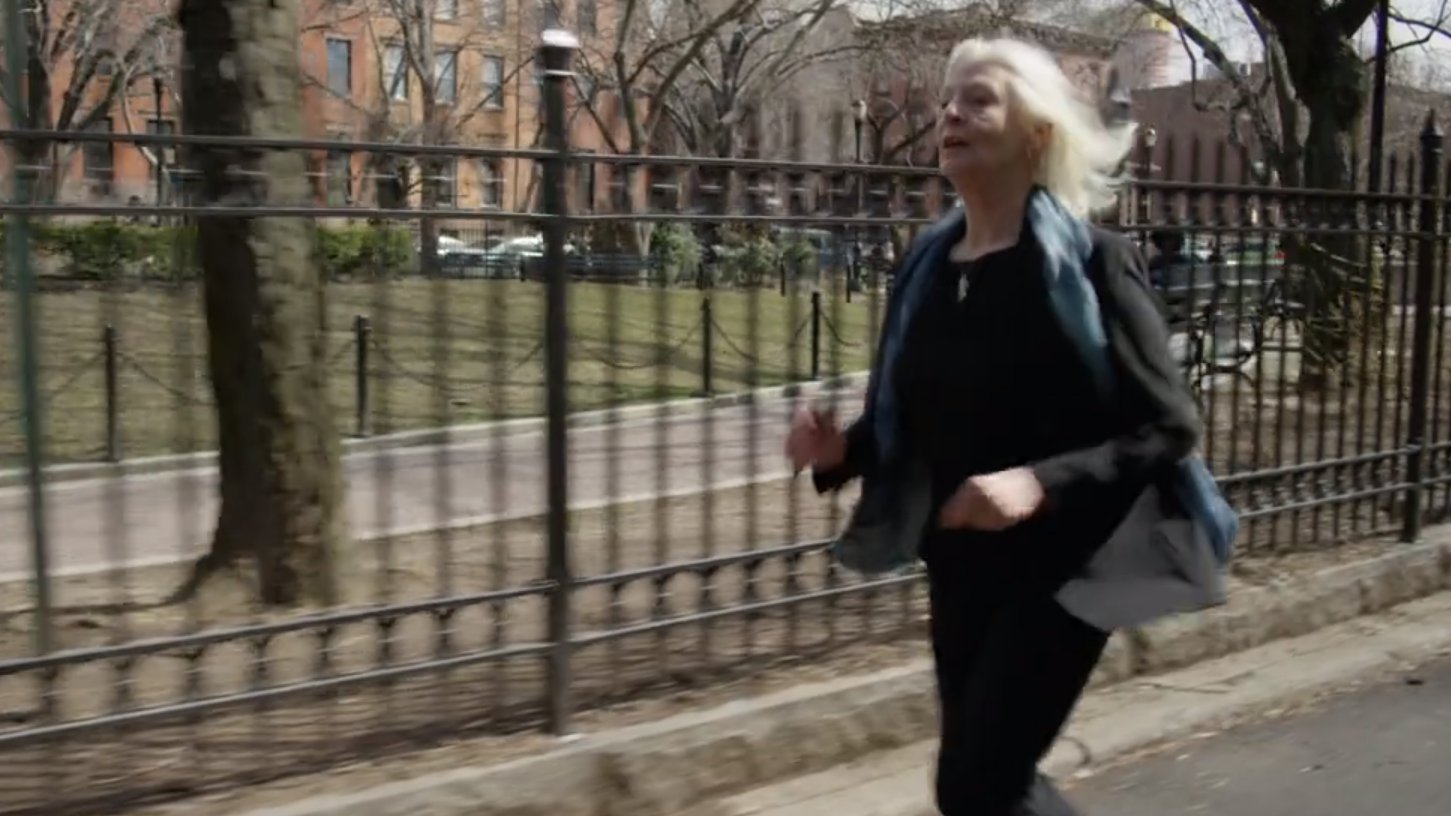 BRB, re-watching these epsidoes.