Bollywood superstar Aamir Khan has asked his fans and followers on social media to help flood-stricken states of Assam and Gujarat by contributing in the Chief Minister Relief Fund.
The 52-year-old star on Saturday shared a video message on Twitter urging everyone to come together to support those affected floods.
"Some areas of Gujarat and Assam are terribly affected by floods. People are facing a tough time. Many have lost their lives. We are helpless in front of nature, but can surely do something for our brothers and sisters.
"Let us come together and help the people in Gujarat and Assam. Let us contribute in the Chief Minister Relief Fund of both the states," Aamir said.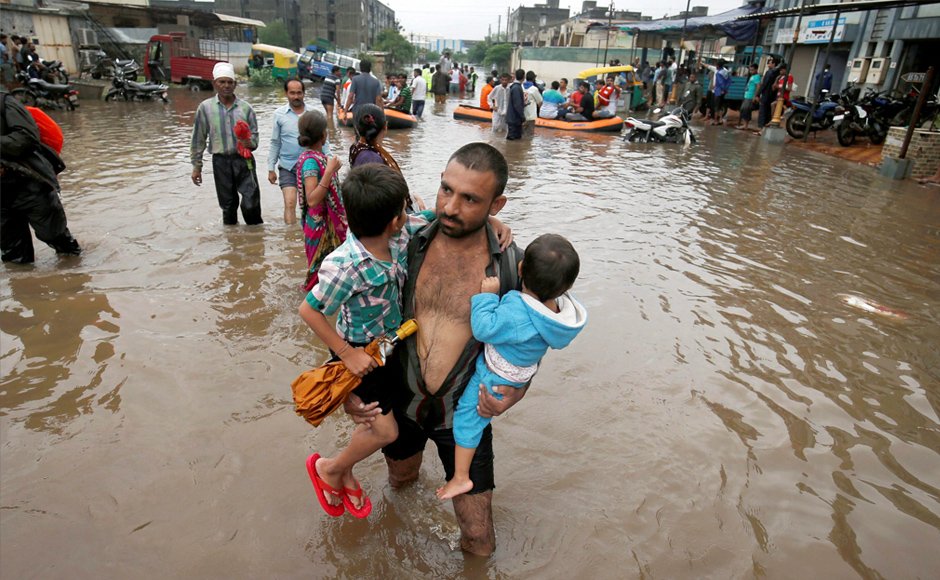 In Assam, as many as 79 people have lost their lives in the devastating floods, till yesterday.
According to the figures of the State Emergency Operation Centre (SEOC), Gujarat, 72 people have drowned in the state this monsoon. Till July 26, 123 people had died in the state due to rain-related incidents.