The Kapil Sharma Show has become a rage amongst the marketing teams of all upcoming Bollywood films. Just like Kapil's previous show, all Bollywood celebrities are making an appearance to promote their films on the hit show and are enjoying it to the fullest. 
This week, the cast of Housefull 3 will be seen promoting their film on the show.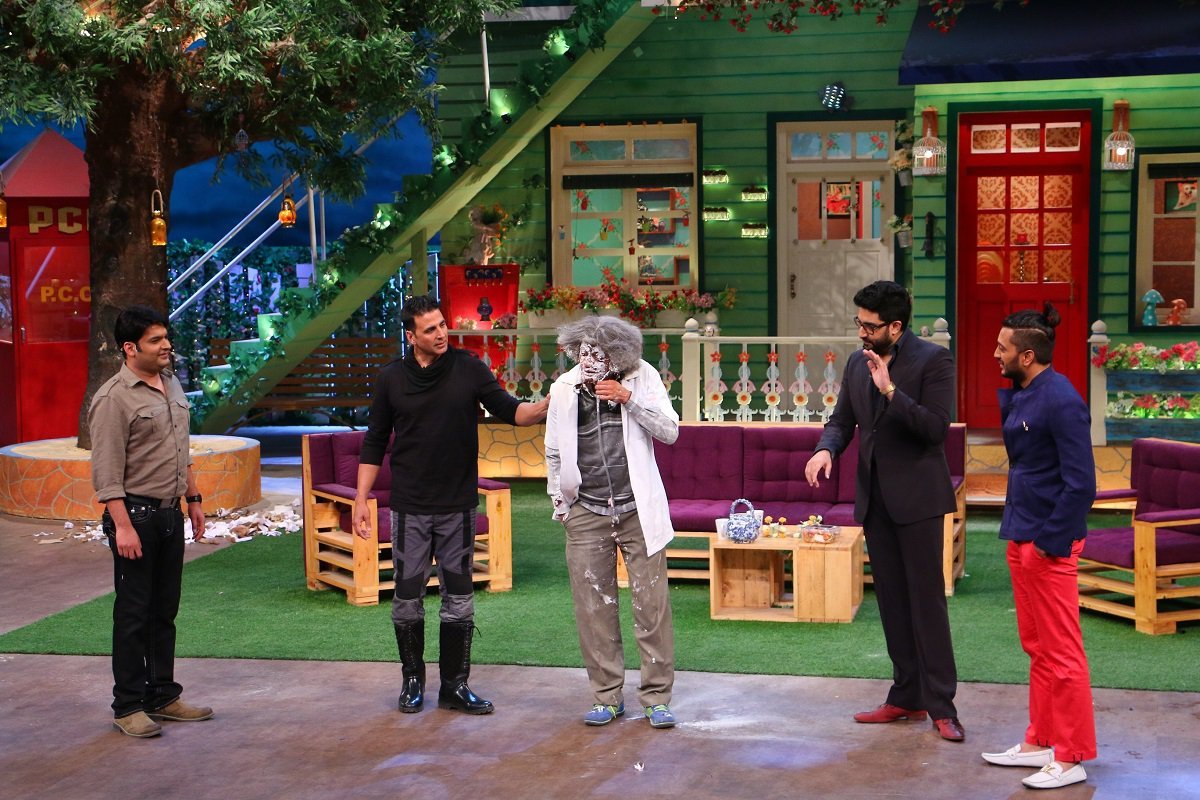 Interestingly, Aishwarya Rai Bachchan also made an appearance on the show in the last episode to promote her upcoming film, Sarbjit. And needless to say, the antics performed by Sunil Grover to woo the actress left everyone in splits.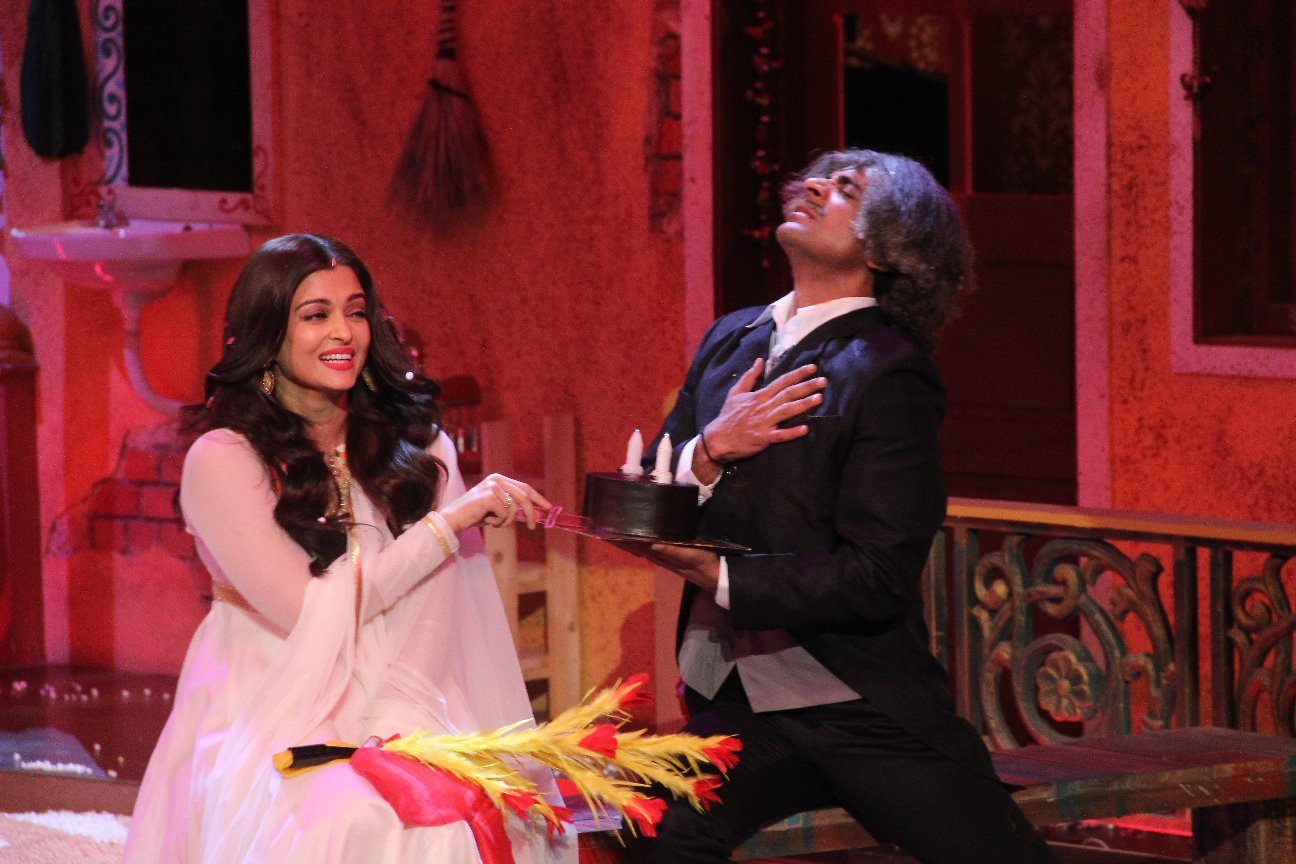 Since Abhishek Bachchan was at the show, he took it upon himself to settle scores with Grover's character for flirting with his wife, in good jest of course. The promo of this episode is out & it looks quite hilarious. 
Bachchan dumped a ton of garbage on Grover's head & poor thing had to take it.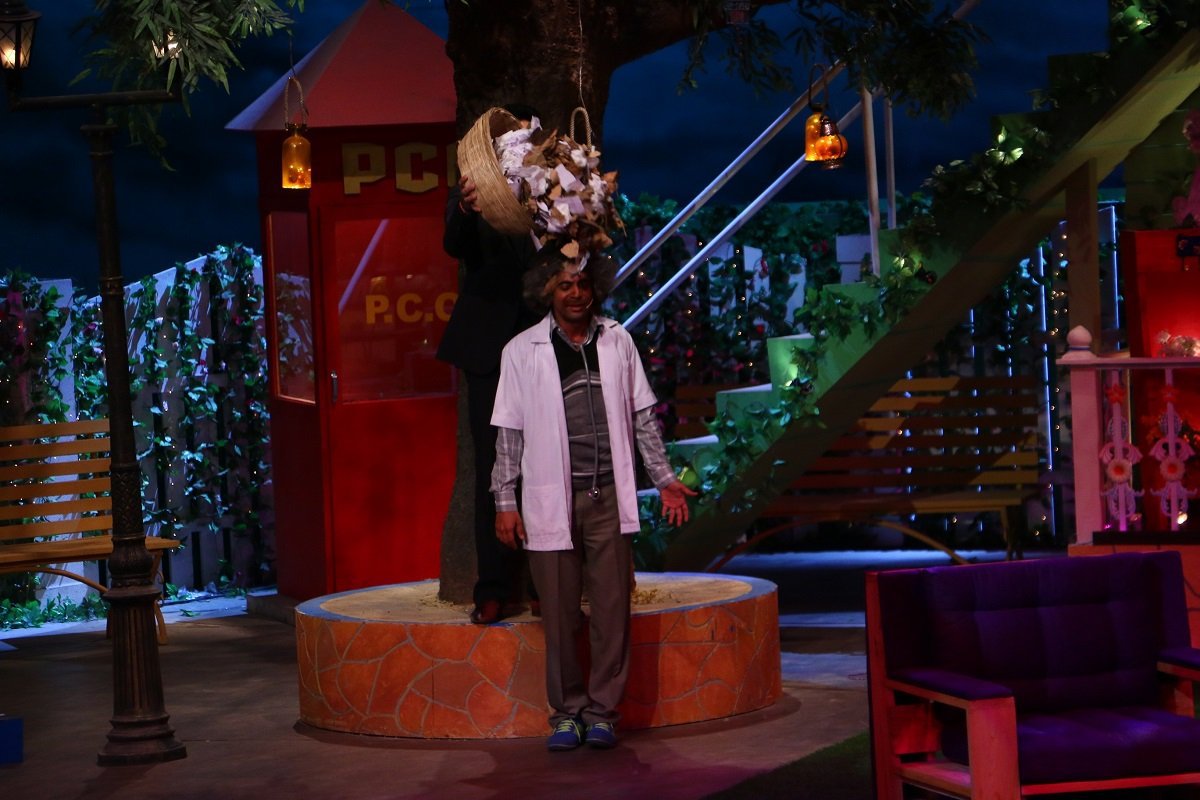 Grover's character put the whole cake on his face last week after Aishwarya took a bite from it. But this time, Abhishek did it for him.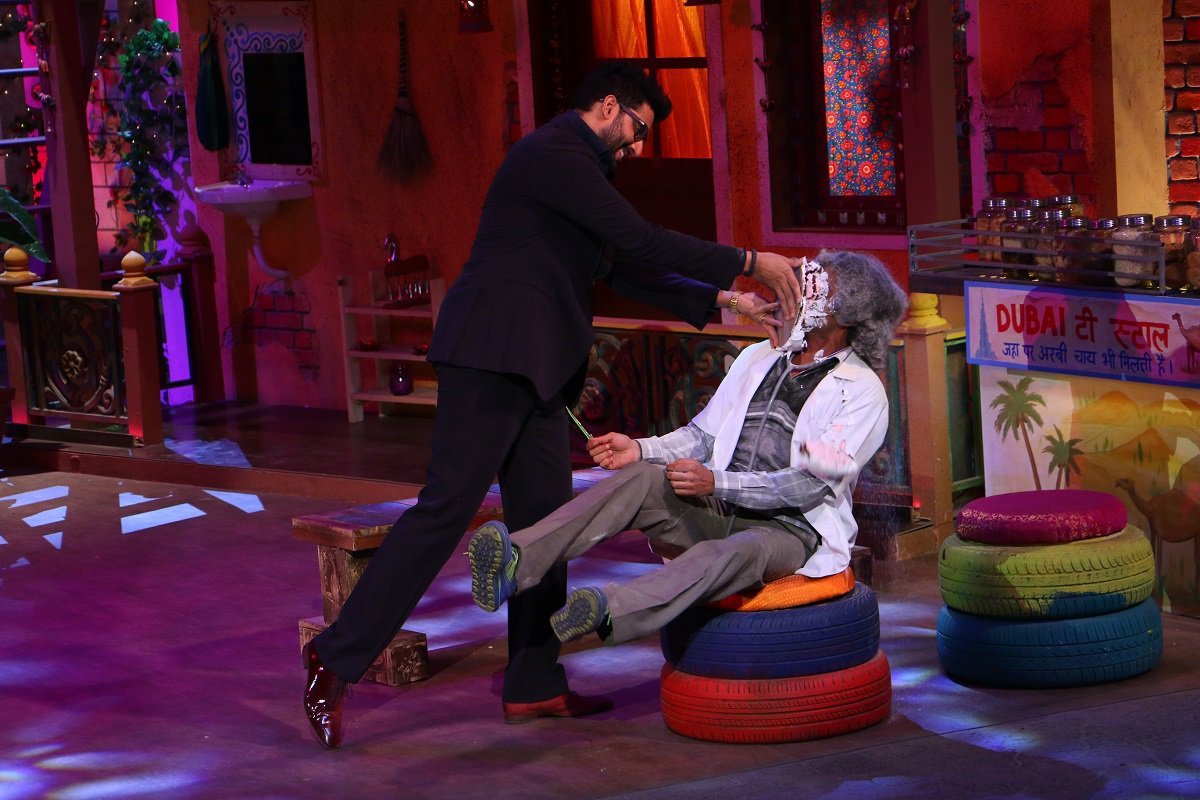 Bachchan seemed to be having a great time on the show & it will definitely leave you in splits.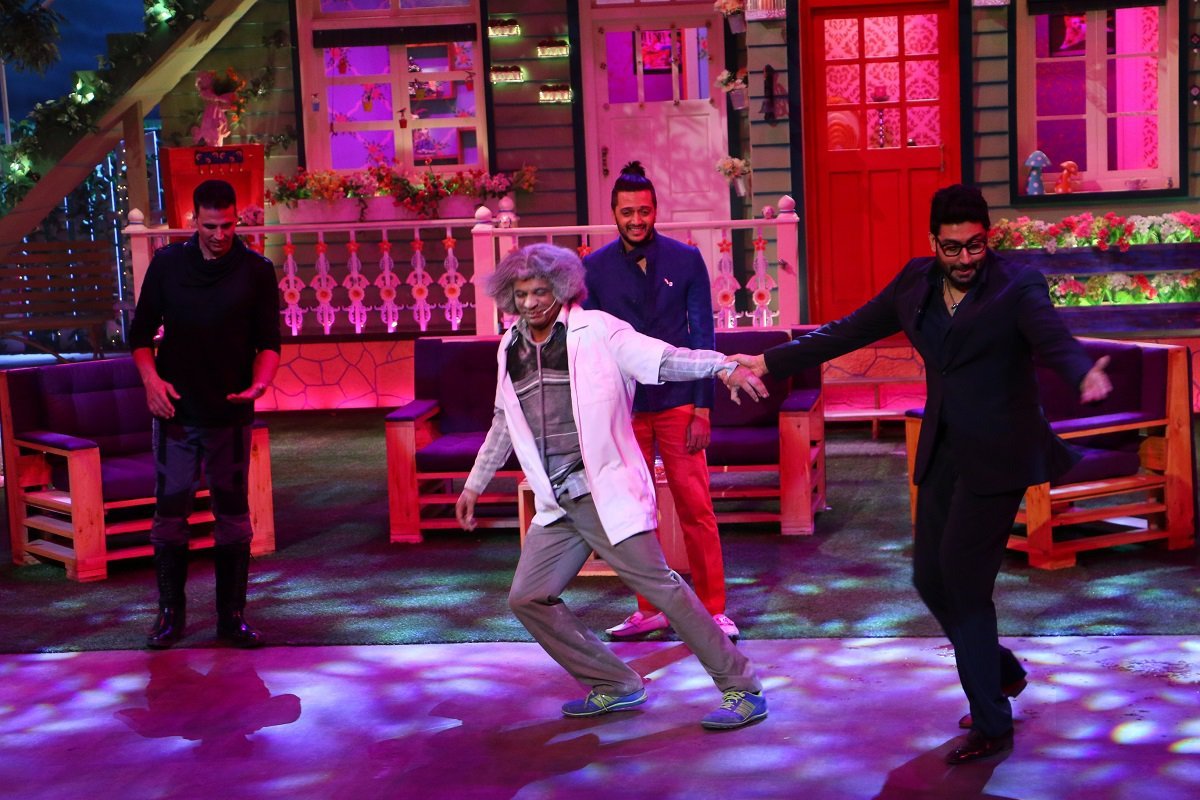 Watch the promo of the episode here.
Hilarious, isn't it?