While we're not tempted by viral food trends easily, some popular recipes do feed the soul and are worth, at least trying. Especially when it comes to viral recipes that have been shared by celebrities – some times they do be hitting different. Which is why, we've curated a list of just this, food recipes that have been shared by celebrities and perhaps you'd like to give them a go. Read on to know more:
1. Alia Bhatt's Beetroot Salad
This salad had such a huge grip on the folks of the internet. I mean I myself tried the recipe and loved it! So, try it out.
2. Jackie Shroff's Baingan Ka Bharta
One of the best things about Jackie Shroff is just how heartwarming his enthusiasm is when he's talking about food, and sharing recipes. So, we can't not suggest this one!
3. Jahnavi Kapoor's Spicy Noodles
A good noodle recipe is all we need for days we are struggling to get by. Food offers the best comfort. So, this noodle recipe might just do the same for you.
4. Sara Ali Khan's Zucchini Pasta
Apparently, Celebrity nutritionist Dr. Siddhant Bhargava revealed that Sara Ali Khan loves her zucchini pasta, and if you're trying to go carb free, or even try a healthier spin on a pasta recipe then this might be the right recipe for you.
5. Jackie Shroff's Bhopla Sabzi
The same can be said for Jackie Shroff's Bhopla AKA pumpkin sabzi, which has been quite the inspiration for influencers trying out different recipes.
6. Gigi Hadid's Spicy Vodka Pasta
I still haven't tried this recipe, but am really enthusiastic about doing so soon. Because who doesn't enjoy a hearty serving of pasta!? Am I right?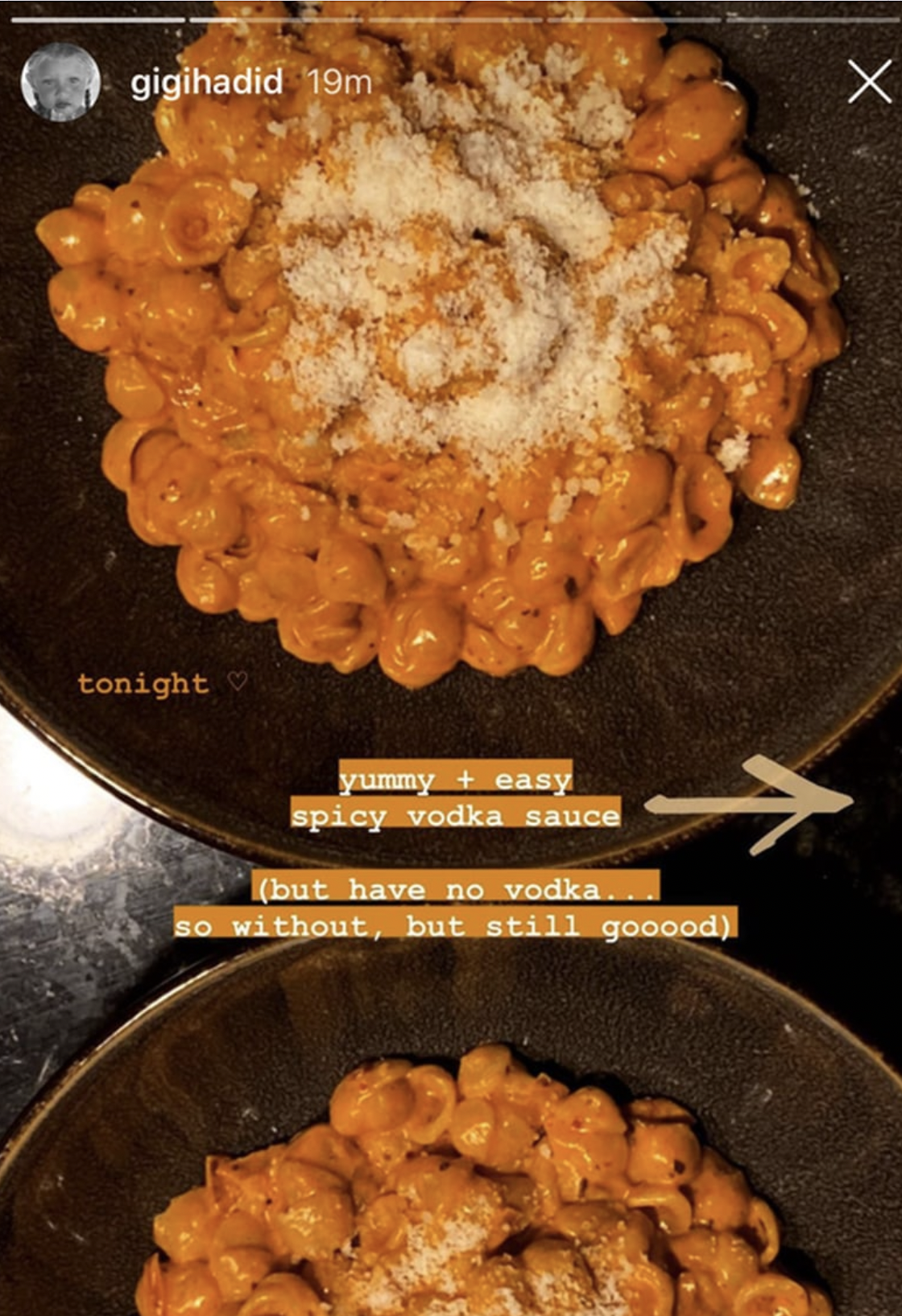 7. Shilpa Shetty's Beetroot Chilla
Personally, chilla is my favourite breakfast recipe right now. And now, I've found a variation of it that I can try out without much scope for disappointment.
8. Kareena Kapoor's Rajma Salad
Simple and easy to make, this rajma salad shared by Kareena Kapoor is something that will take up as little of your time as possible and still offer you a filling food option.
9. Hailey Bieber's Pizza Toast
We love pizza, we love toast. So, a pizza toast seems like almost impossible to say no to. So, it makes sense why Hailey Bieber's recipe has gotten so much love.
Going to try all of these, one by one!