Megastar Amitabh Bachchan was today all praise for West Bengal for educating girl children, but questioned the use of Hindi word 'Mardaani' (masculinity) to depict female valour in our society.
"Even the word 'Mardaani' is derived from the word 'mard' (men). The word which is a description of male valour and strength. Why can't we have an independent word for female valour? This is something which I feel needs debate and consideration," Bachchan questioned during a speech on the role of women in Indian cinema.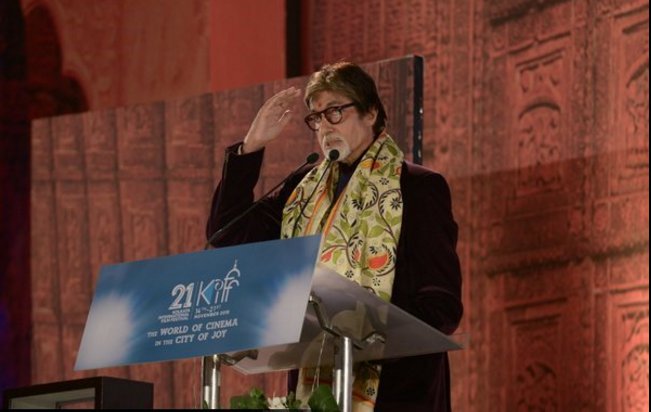 He said this while talking about actor Rani Mukherjee's 2014 film Mardaani in which she plays a brave and honest woman cop who unearths a human trafficking racket.
The actor gave numerous examples of films like Cheeni Kam, Neerja, Mary Kom, Ki & Ka, Queen, Piku, Ae Dil Hai Mushkil, Pink to discuss how the changing role of women in the society have been reflected in recent Hindi films.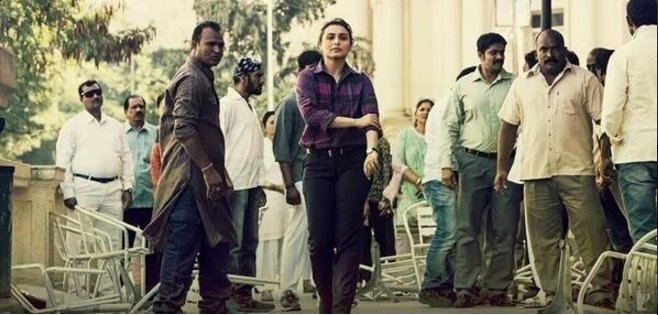 The Sarkar actor praised West Bengal and Kerala for leading the way in educating the girl child. "The most revered in Bengal is Goddess Durga who is a woman," he said, adding how his wife Jaya Bachchan exclaims 'O Ma' or 'E Ma' whenever anything big happens.
"It is wonderful how you associate the mother with this," Bachchan said while mentioning that Chief Minister Mamata Banerjee has named a flyover as 'Ma' in Kolkata. "Well done," he told the CM and also openly praised her government for the 'Kanyashree' scheme which provides financial support to girl children for their education.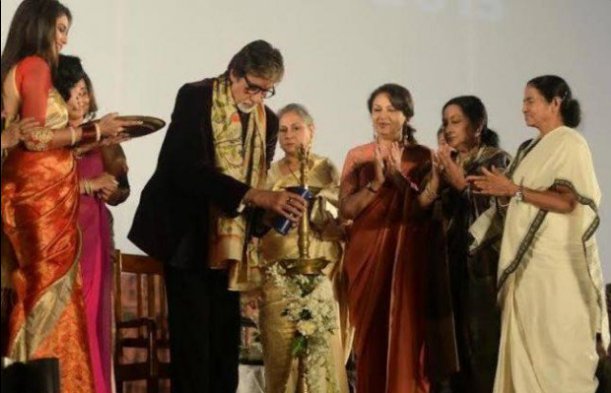 He also raised the issue of female sexual harassment which was raised in his film Pink, saying it brought the issues of sexual violence and sexual consent into urban middle-class homes.