There is nothing that Amitabh Bachchan cannot do. Whether it is his charming personality, his impeccable acting or his badass baritone, he is the epitome of talent. But not many of us know that the actor is also a poet. 
Walking in his father, Harivansh Rai Bachchan's footsteps, Amit ji has also penned some beautiful poems. Here are a few of his works that are no less than poetic gems: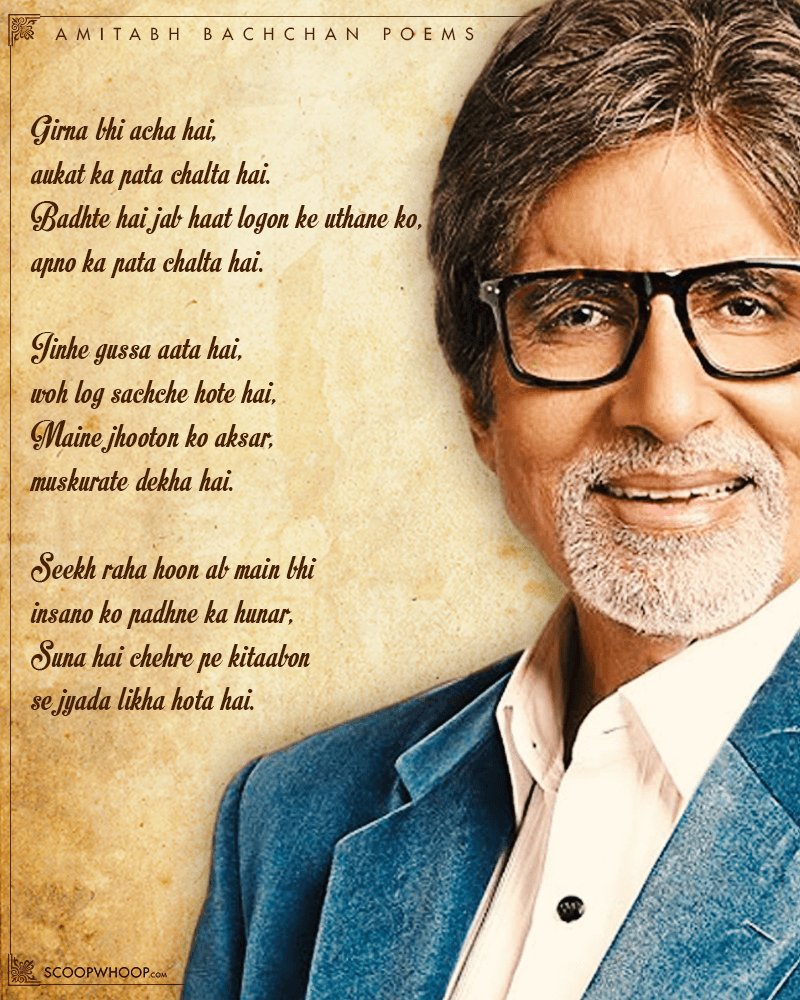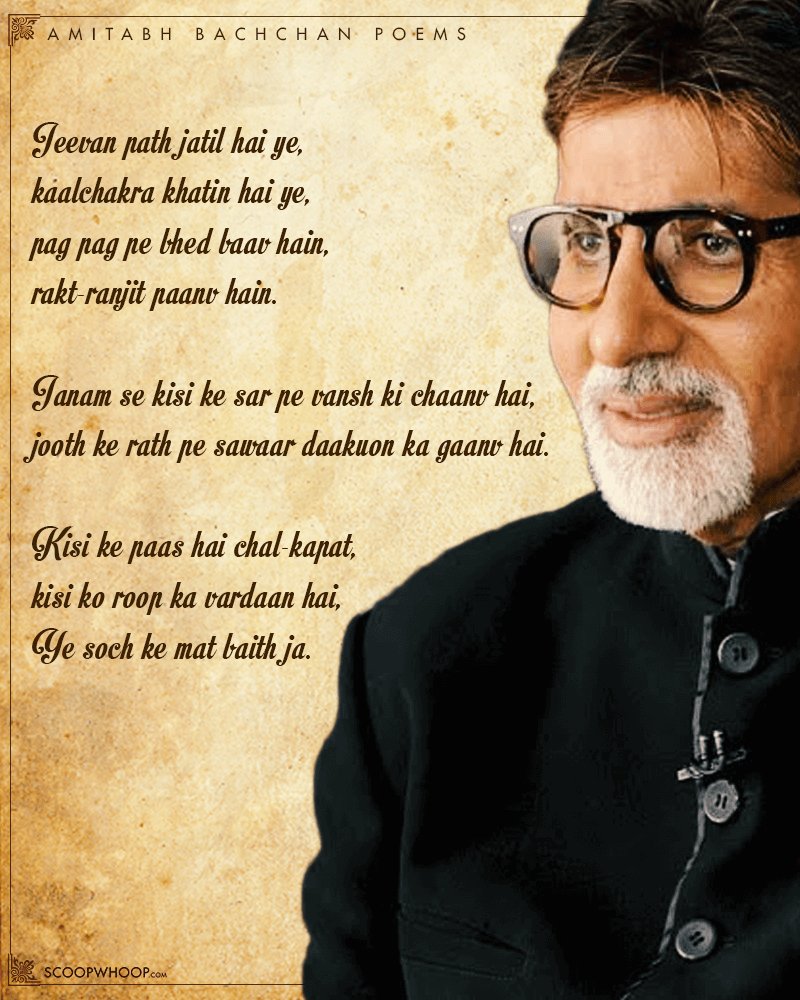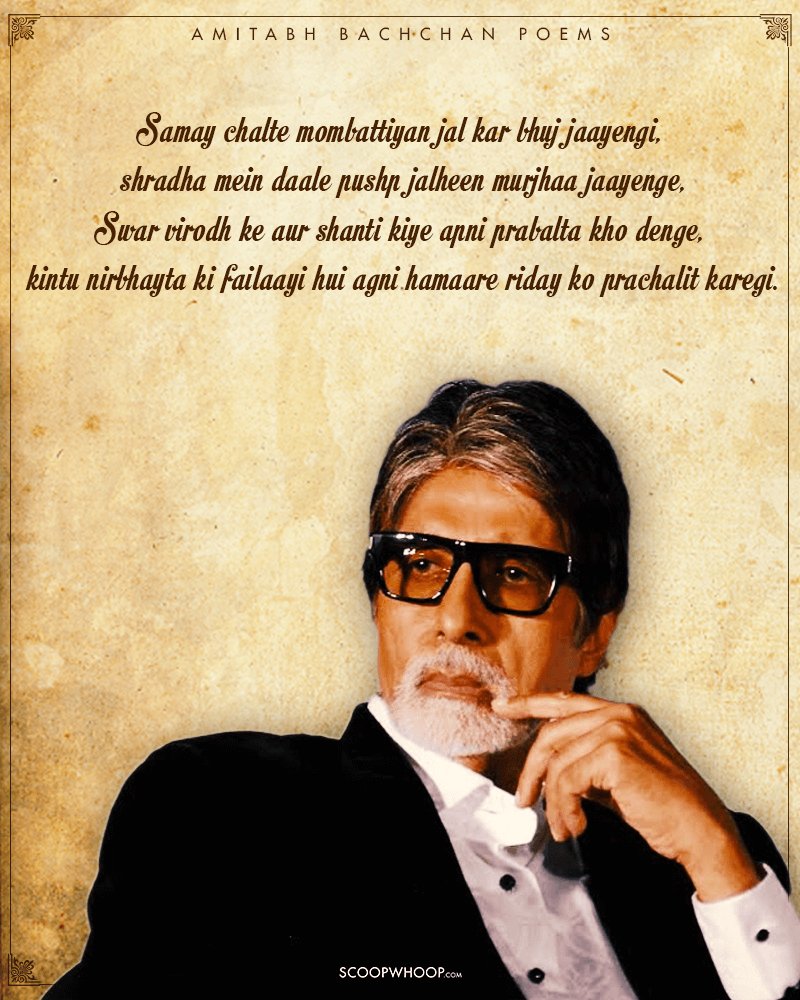 Is there anything that he cannot do? 
Design Credits: Rohit Jhakhu