Ever since music composer Vishal Dadlani mocked Jain monk Tarun Sagar in a tweet for his nudity, his world seems to have come crashing down. First, he was slammed on social media left, right and centre. The Aam Aadmi Party that he volunteers as a active supporter for, distanced themselves from his comment with even Arvind Kejriwal condemning it. 
Not just that, he now has a police complaint against him for hurting religious sentiments.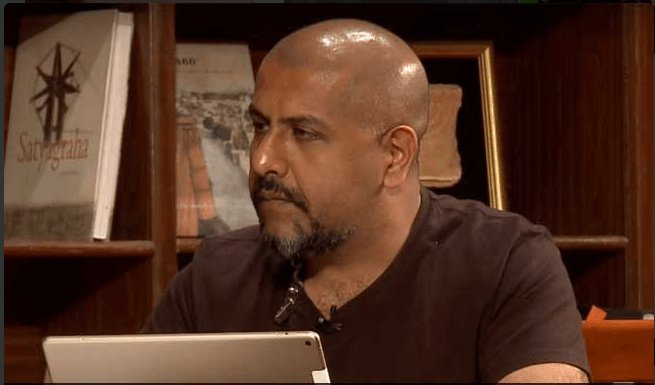 It's been several days, but Dadlani is facing criticism till date. In his latest attempt to rectify the situation, the music composer has written an open letter to the Jain monk.
In the letter, he has apologised again for his statement, and even praised the monk for his magnanimity. 
Here is what he wrote:
It's been days now, since I tweeted about the appearance of Muni Tarun Sagar ji in the Haryana State Assembly. I feel like I have failed in my duty as a human being, to be sensitive to the feelings of others. I had no intention whatsoever to cause any offence. 
I'm not a religious man, but I know how much religion means to believers. I have asked for forgiveness from Muni Tarun Sagar ji, and his followers, several times, but it's not enough for the guilt and pain I feel. As a concerned Indian, I should have been especially careful to be sensitive to the sentiments of followers of Muni Tarun Sagar ji. 
Especially after receiving his forgiveness, I realise what a magnanimous and generous heart he has, and what strength lies within the gentleness of the Jain people. I have always stood up for the rights of every Indian, and I feel like I have failed my love for my country this time. Because it is the gentle and kind Muni Tarun Sagar ji who could have been affected, I know I have no reason to be afraid, but I do have strong reason to be hurt and disappointed with myself.
 I wish to apologise again, and also to state very clearly, that I am no longer going to be involved or associated with any political parties or individuals. In my capacity as an artist and a musician, I will only work for social causes, for the upliftment and betterment of the poor and underprivileged, as the Jain Community does. It is my ego that led me into speaking without thinking and unintentionally saying something that has caused unhappiness to my Jain friends. It is that same ego that I hope to defeat, with your help.
 I apologise again, from the depths of my heart, and ask that Muni-ji and all my Jain brothers and sisters, forgive me. I promise you all, it is a mistake that will not be repeated. In a display of true Jain generosity, Muni-ji has already said that my statement is irrelevant to him and that he forgives me, but I still feel the need to personally ask his forgiveness again, and that of any and all his followers and those from the Jain community who I may have caused unhappiness. It is my fervent hope that I can convey that I have the greatest respect for him and the Jain religion. I ask your forgiveness in the spirit of Paryushan…Michhami Dukkadam.
 Vishal Dadlani 
 We hope his several attempts of sincere apology are heard, and are taken in good light.