The multi-starrer featuring Vivek Oberoi, Ritesh Deshmukh, Aftab Shivdasani and Urvashi Rautela is torturous, says Anupama Chopra in her review. According to her, acting is as awful as the writing. 
Describing the theme of the film, she simply says that Great Grand Masti is about a ghost who needs sex.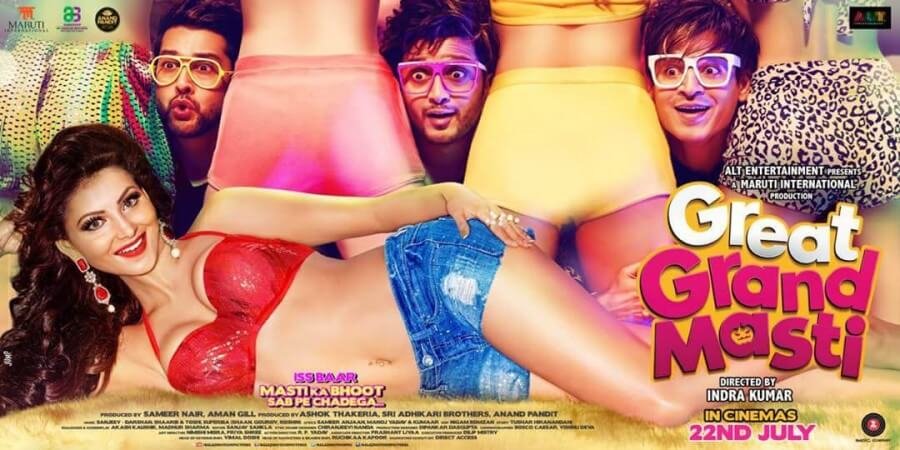 "Words cannot adequately convey how torturous this film is. How can I explain what it's like to see Aftab Shivdasani pretend to play a piano with his penis? Or Vivek Oberoi imagine that his hulking brother-in-law is coming on to him. Or Riteish Deshmukh offering himself to his shrieking mother-in-law, played by Usha Nadkarni.", Chopra says in her review. 
For her, it is one of the worst films of the year. She blatantly calls it a regressive and infantile film. 
She rates it below zero. 
Watch the review right here: