A day ago, some publications claimed that Anushka Sharma's second home production, Phillauri was also co-produced by her cricketer-boyfriend, Virat Kohli.
The claim was not substantiated with any proof as the posters and trailers certainly don't credit Kohli as a co-producer. 
However, since we are talking about Bollywood, we can safely presume that a film produced by a successful leading lady is actually financed by her equally successful boyfriend.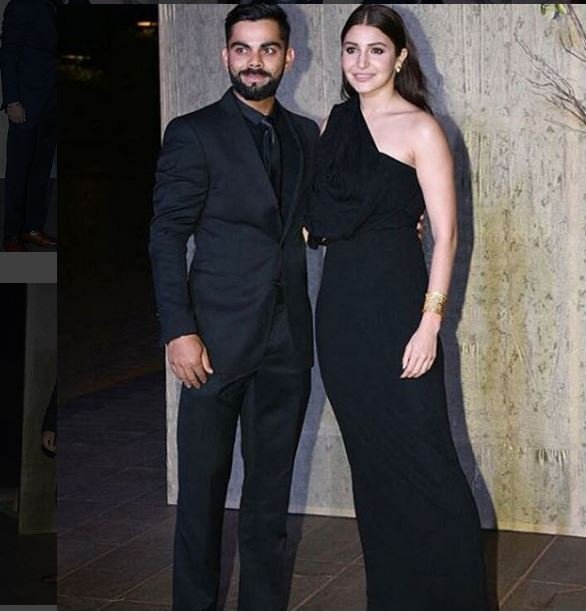 Anushka Sharma,surprisingly, took it upon her self to set records straight. She took to social media to lend a piece of advice to all those who forgot to cross check their facts before making that claim. 
Here's what she wrote: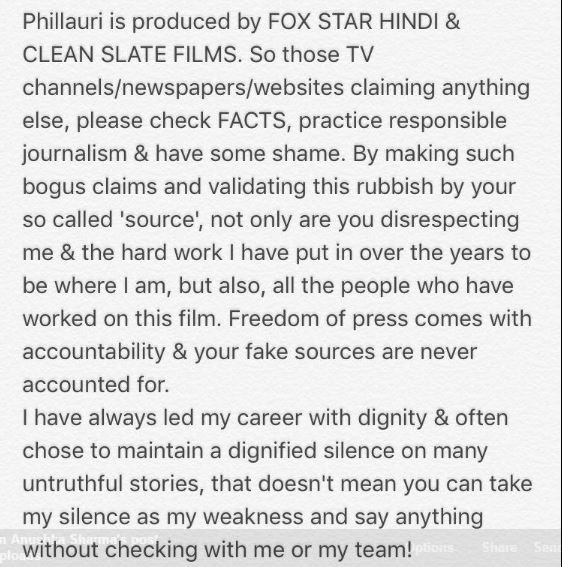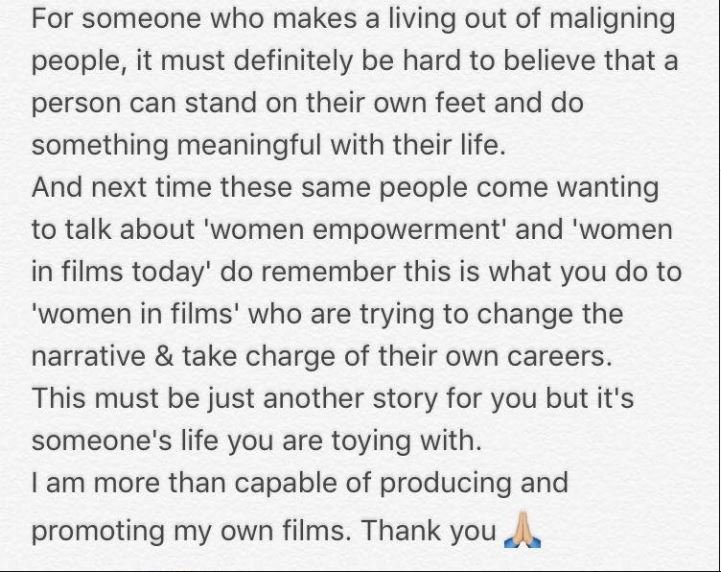 The film starring Anushka, Diljit Dosanjh and Suraj Sharma will be releasing on 24th March, next month.
Watch the trailer here: