Shah Rukh Khan is back! Yes, the superstar has finally ended his nearly four-year-long 'vanvas' and made a thrilling comeback in his recently released action film, Pathaan. Not just Pathaan, whole India is 'jhoom-ing'. In just two days, SRK's comeback film has changed the atmosphere of the nation especially in cinema halls across states.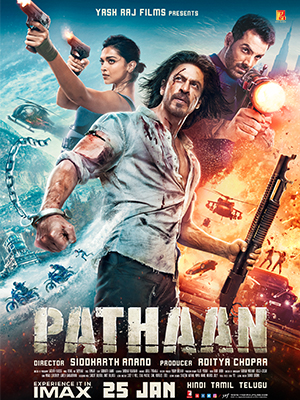 Read More: The Salute Scene From 'Pathaan' Is So Good, The Film Is Worth Watching Just For That
Videos of audiences going crazy while watching Pathaan in theatres have become viral on Twitter. These clips will definitely boost your dopamine level.
In the clips, fans can be seen cheering out loud as they enjoy the film in theatres. A few videos show theatres turning into dance clubs. Check the videos here.
'This is the Bollywood audience we were waiting for and we got it'.
Here's how the first-day-first-show of Pathaan went like in this theatre.
Read More: Woman Got Her Heart Rate Spiked Thrice While Watching 'Pathaan
Here's a sneak peek of cinema halls turning into dance clubs.
Fans danced together with joy during Jhoome Jo Pathaan song in front of the big screen.
Another clip of the similar moment.
Here's how audience reacted to Pathaan in Meerut.
In Rajasthan…
First-day-first show in Bhagalpur.
Here's how fans came back from theatres after watching Pathaan in Jalgaon.
In Muzaffarnagar…
Read More: 22 Tweets To Read Before Booking Your Tickets For 'Pathaan'
Some more theatre reactions.
With 'Pathaan', Shah Rukh Khan Has Shown That Love Does Conquer All
Let's see how Pathaan's theatre reactions are making loud noise amongst netizens:
What a craze! Welcome SRK. Pathaan released in the theatres on January 25. Directed by Siddharth Anand, the film has become the first Hindi movie to cross ₹100 crore worldwide on its opening day.