Can I ask you a question? Which is the best Hindi song ever? In a moment, you might come up with, say, songs from Rockstar or Aashiqui 2 album; but think about it. Remember Kehna Hi Kya or Chhalka Re? The songs you grew up vibing to? If you really think about it, this is tougher than JEE (okay, sorry for exaggerating). But that's the premise of the ongoing tournament on Twitter called '#ARRHindiBracket'.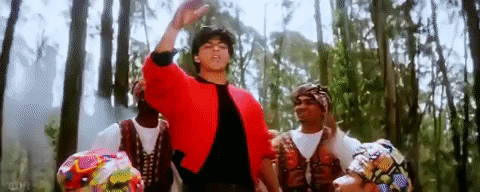 But what is it about, you ask?
With one host @MrNarci and two co-moderators @peeekaaaaa & @PermanentManx, '#ARRHindiBracket' is an online bracket tournament between the best Hindi songs.
The tournament consists of multiple rounds scattered across different quarters, which will narrow down to 'The Best Hindi Song' basis popular opinion via Twitter polls. Take a look.
Apparently, the tournament is among 128 shortlisted songs. To understand how this works, take a look at the layout below.
The voting is done between pairs. For example, today, they have a total of 16 songs divided into 8 Twitter polls. And you might find music from two different genres paired up against each other. So, you have to take some difficult calls.
Like, choosing the better song between Chal Chaiya Chaiya and Yeh Haseen Waadiyan or Yun Hi Chala Chal and Nahin Samne? 
People are already struggling to make a choice. However, what's beautiful is that you get to recall and re-live golden songs every step of the way. It's a deep dive into time. Since they ONLY have iconic songs on the list, deciding which is the best is not exactly like going through a restaurant menu.
People are so invested in it that they are making memes, predicting the result, and even thanking this tournament for being the best thing on Twitter right now. Check it out.
If you want to understand how the songs got shortlisted and paired, you can read the thread here.
And if you wanna cast votes (which you MUST) and become a part of this exciting tournament, head on to the polls here.