You don't have to be a huge fan of Hindi films to be able to name one film made by Yash Chopra. The veteran director has shaped the Hindi film industry in ways and has been one of the driving forces behind how Hindi movies are made today. A new Netflix documentary explores the life and the legacy of Bollywood's most celebrated director. Directed by Smriti Mundhra, The Romantics is a treat for all cinema lovers.
Over the course of four episodes, The Romantics talks about the history of Yash Chopra and YRF. There are interviews with the big names of Bollywood and every minute is nothing short of a 'Today I Learnt' moment. The docu-series has covered Hindi cinema in a way that is truly remarkable. We watched the series lately and have compiled a list of the 12 best moments from the documentary that will make you watch it over the weekend.
1. The opening sequence of the documentary.
The Romantics has one of the most fun opening sequences. You have celebrities from literally every era come on screen. There is Rishi Kapoor and Neetu Kapoor, Salim Khan, Rani Mukerji, Juhi Chawla, Ranbir Kapoor, and many others. It technically prepares you for all the greatness that is going to follow in the series later. Cut to Ranveer Singh walking in with a boom box that's blaring Aankhein Khuli Ho Ya Ho Band.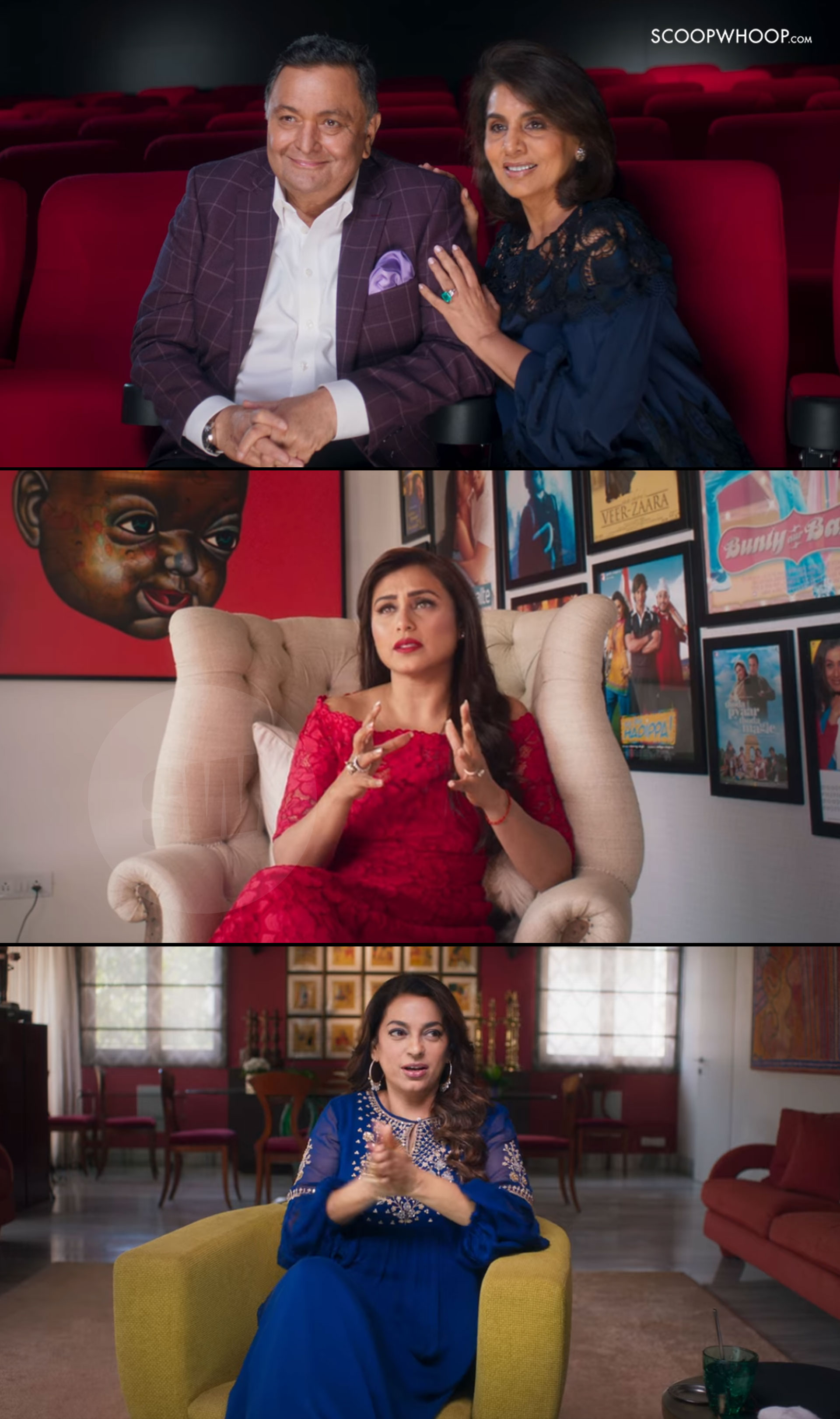 2. Yash Chopra's wedding footage.
Not a lot is known about Yash Chopra's personal life and his insanely cute relationship with his wife, Pamela. This documentary changes that and delves deeper into the relationship the two shared. There are some interesting tidbits on how they both contributed to the film industry, and how Pamela was behind one of the most iconic films of Bollywood. We are not spoiling that fun for you. But just take a look at their wedding!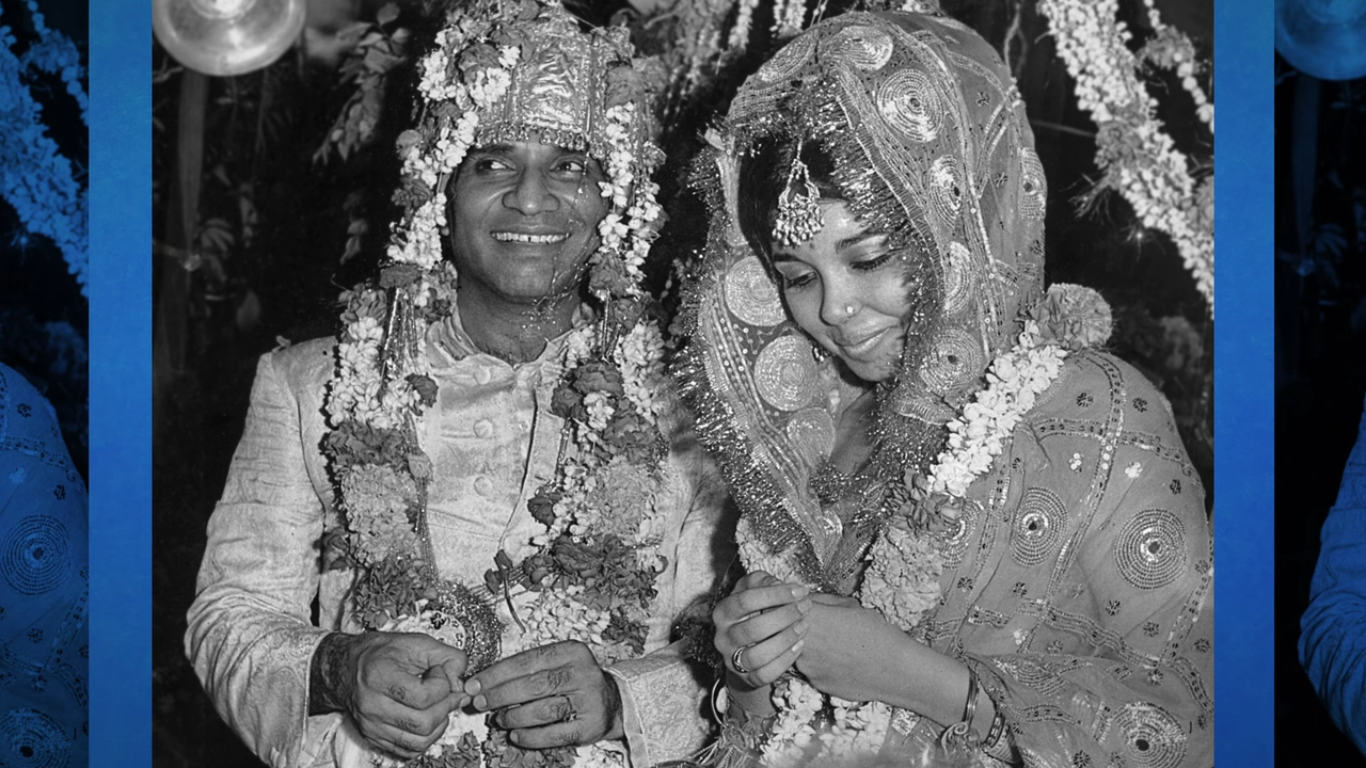 3. When Ranveer Singh shared how he had enacted the monologue from Deewar for an acting class.
Ranveer Singh had an interesting anecdote to share from the days when he was pursuing his undergraduate degree at Indiana University. He shared how on the first day of his acting non-major class, the instructor had asked them to perform. Ranveer chose to perform the Amitabh Bachchan monologue from Deewar.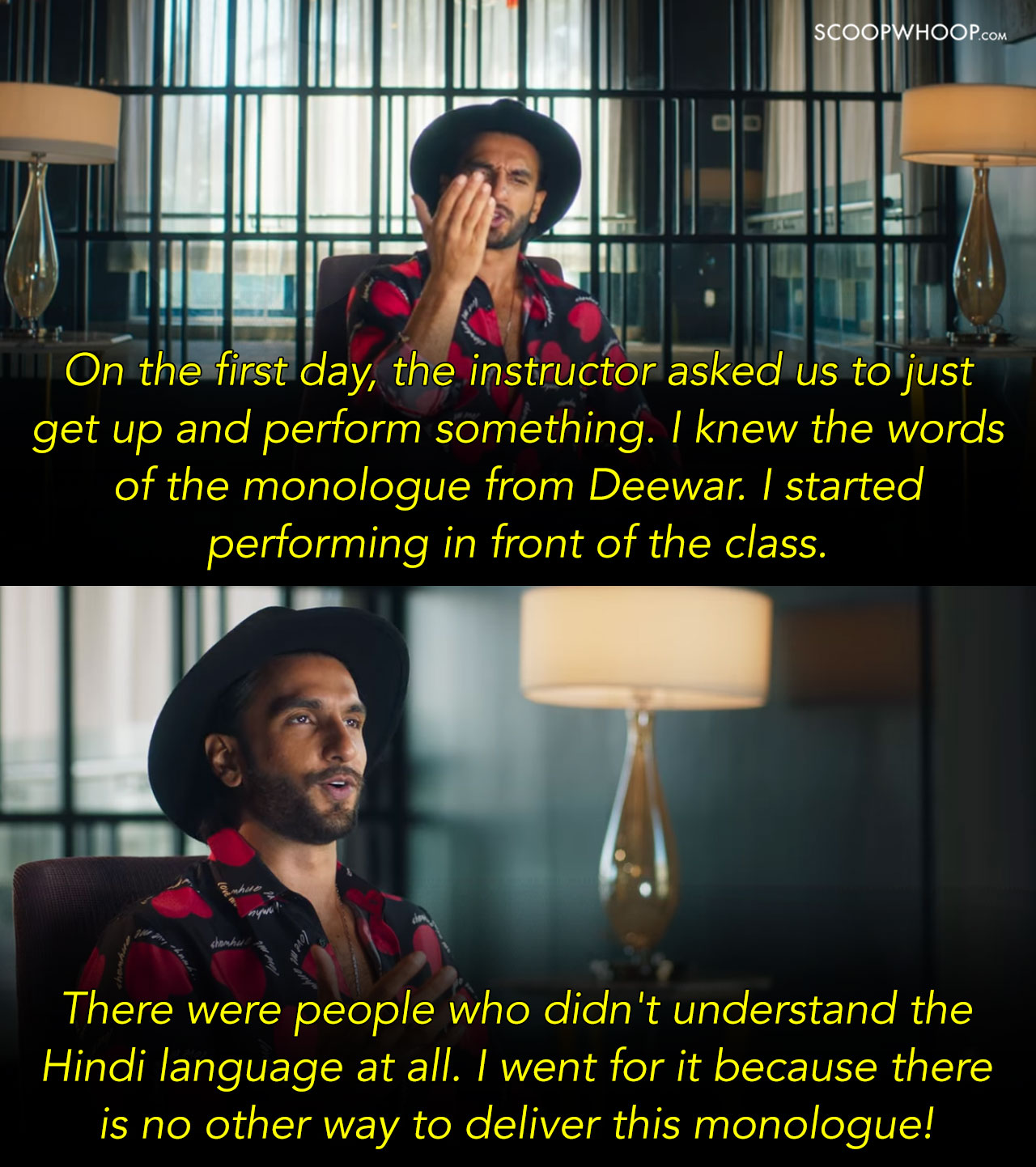 4. When Yash Chopra revealed how he started working on his movie, Chandni.
The director faced some failures in the 1980s. Films, generally, weren't as great as they used to be. In an archival interview with Karan Johar, Yash Chopra revealed how he decided to start working on the Sridevi starrer, Chandni.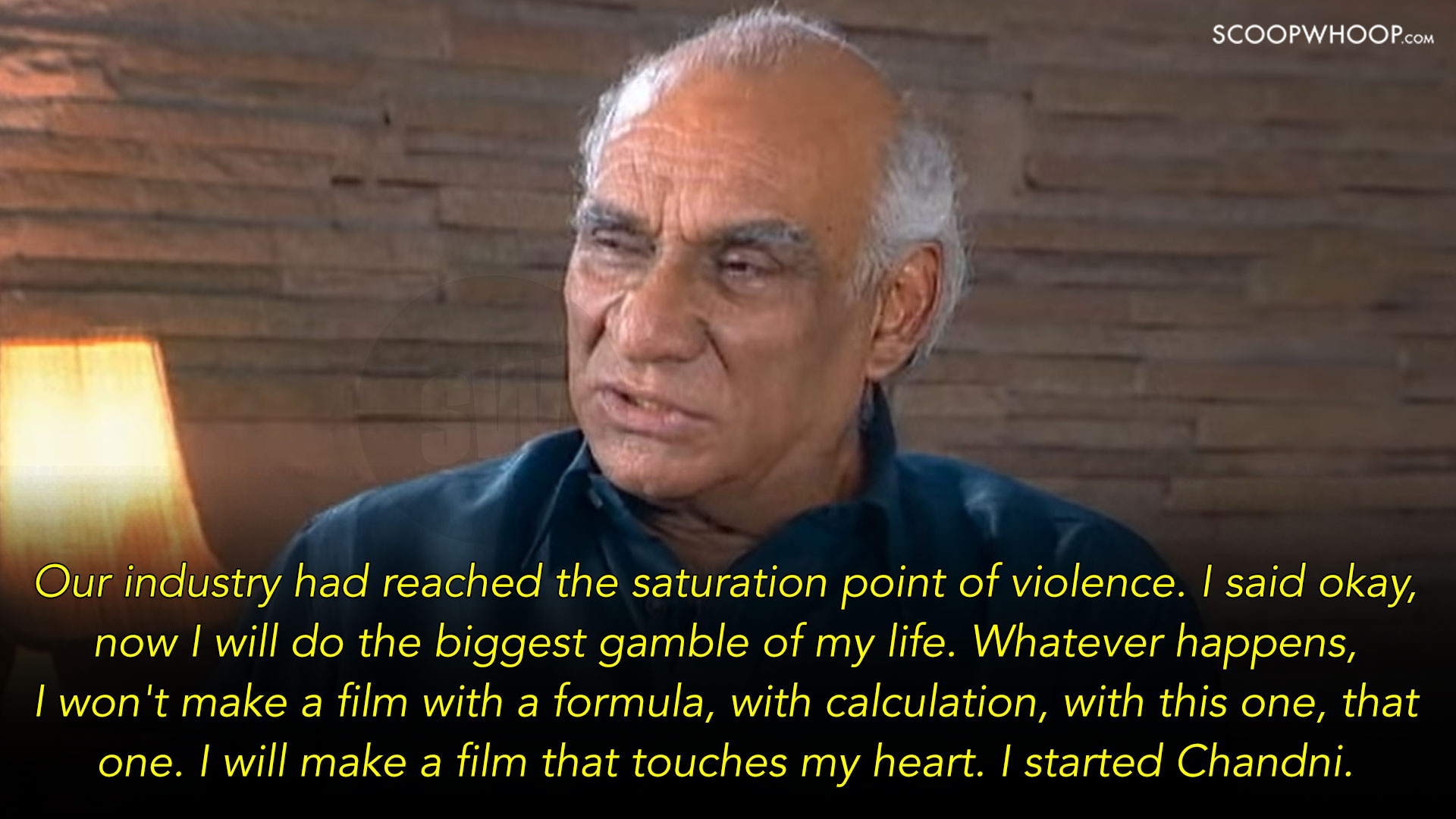 5. How Abhishek Bachchan reacted when he got to know that Aditya Chopra had done an intensive interview for the documentary.
The best part of the documentary has to be how the crew managed to get Aditya Chopra to speak in front of the camera. Aditya Chopra is someone who is rarely seen before the camera.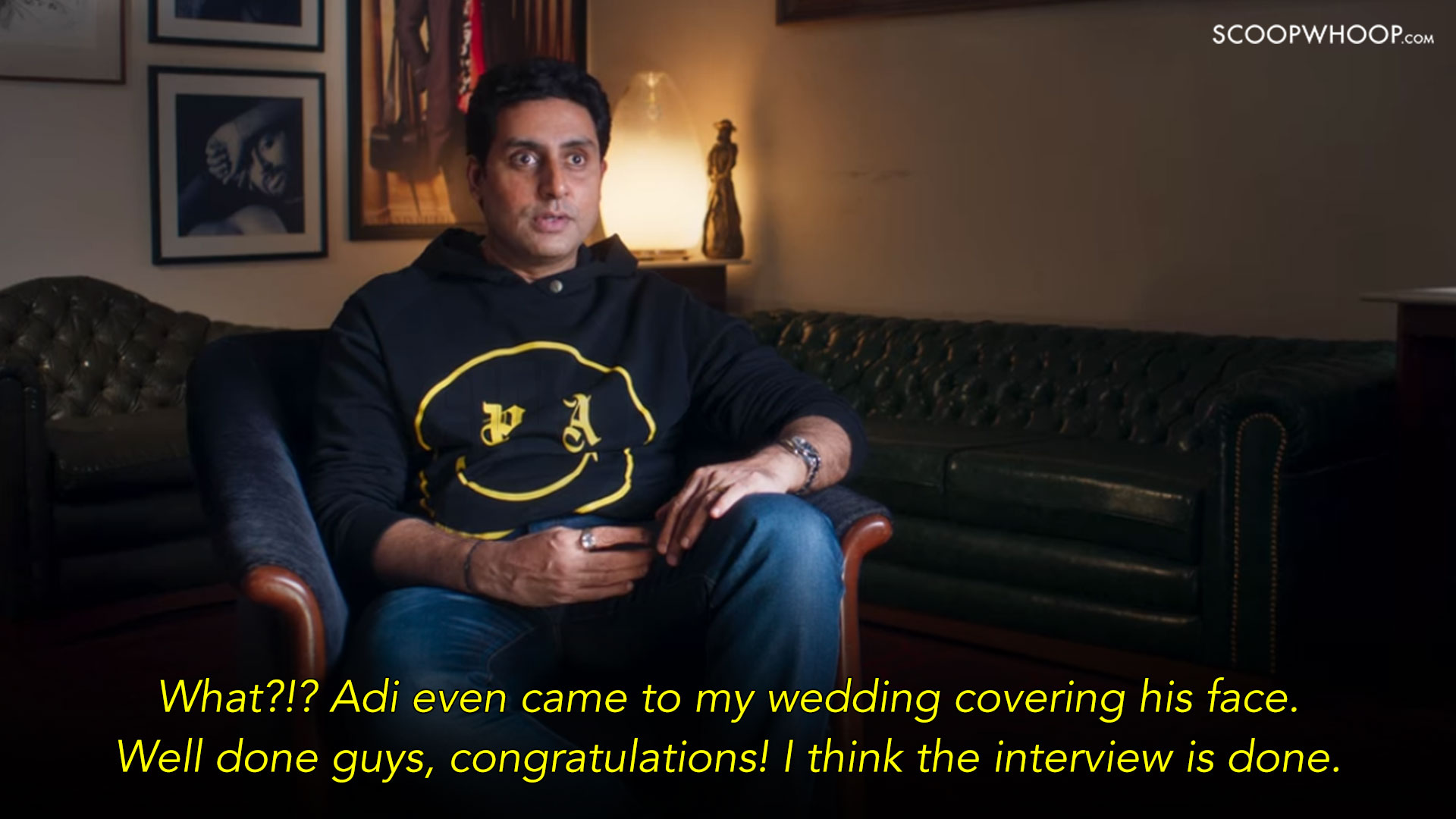 6. When Aditya Chopra revealed how he learnt the art of filmmaking.
The documentary successfully manages to take the veil off the enigma that is Aditya Chopra. It shows us a man who breathes cinema and loves his craft.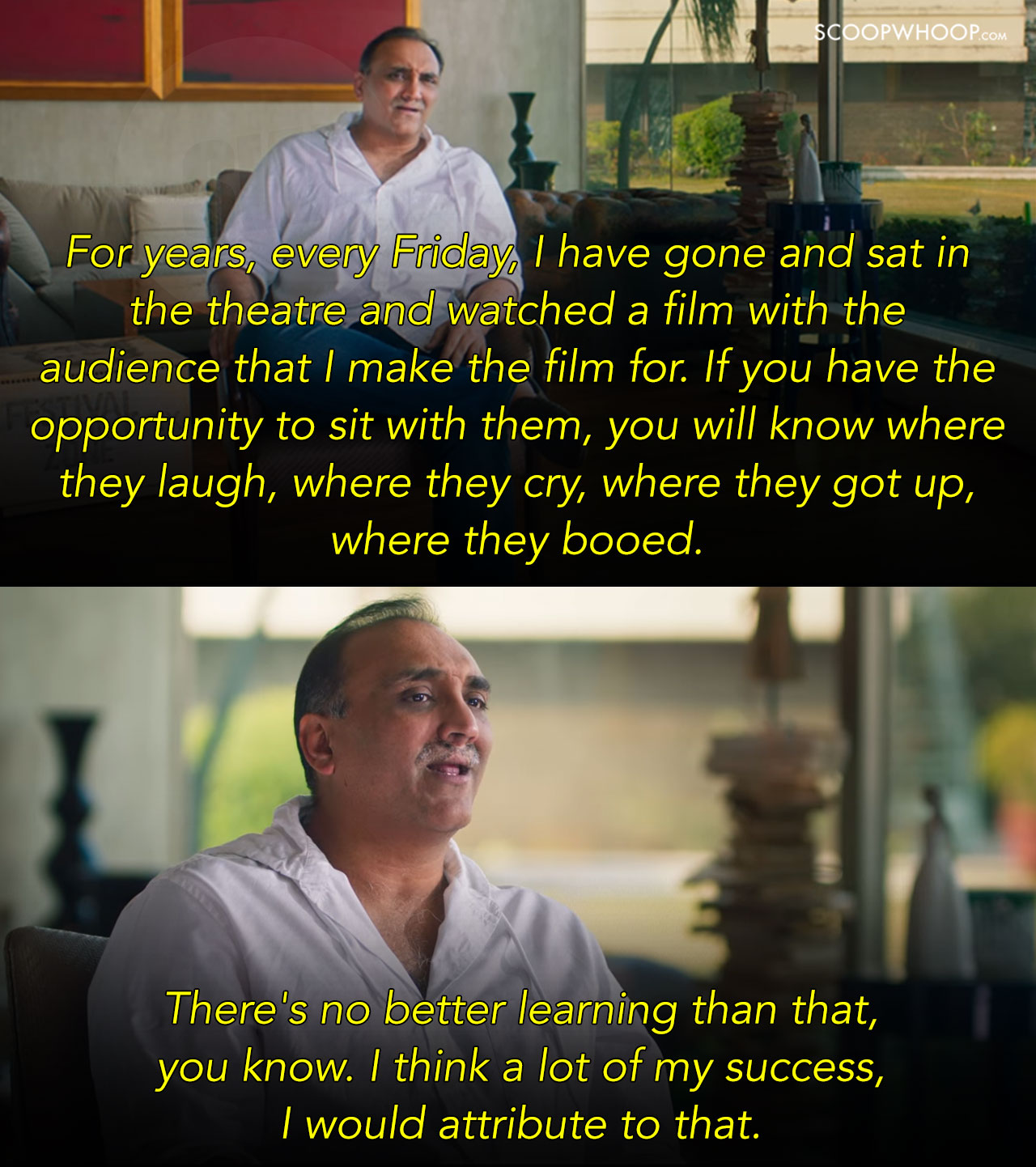 7. When Aditya Chopra revealed how he got his father on board for DDLJ.
Dilwale Dulhania Le Jayenge was Aditya Chopra's directorial debut. The director wanted his father to invest wholly in the film.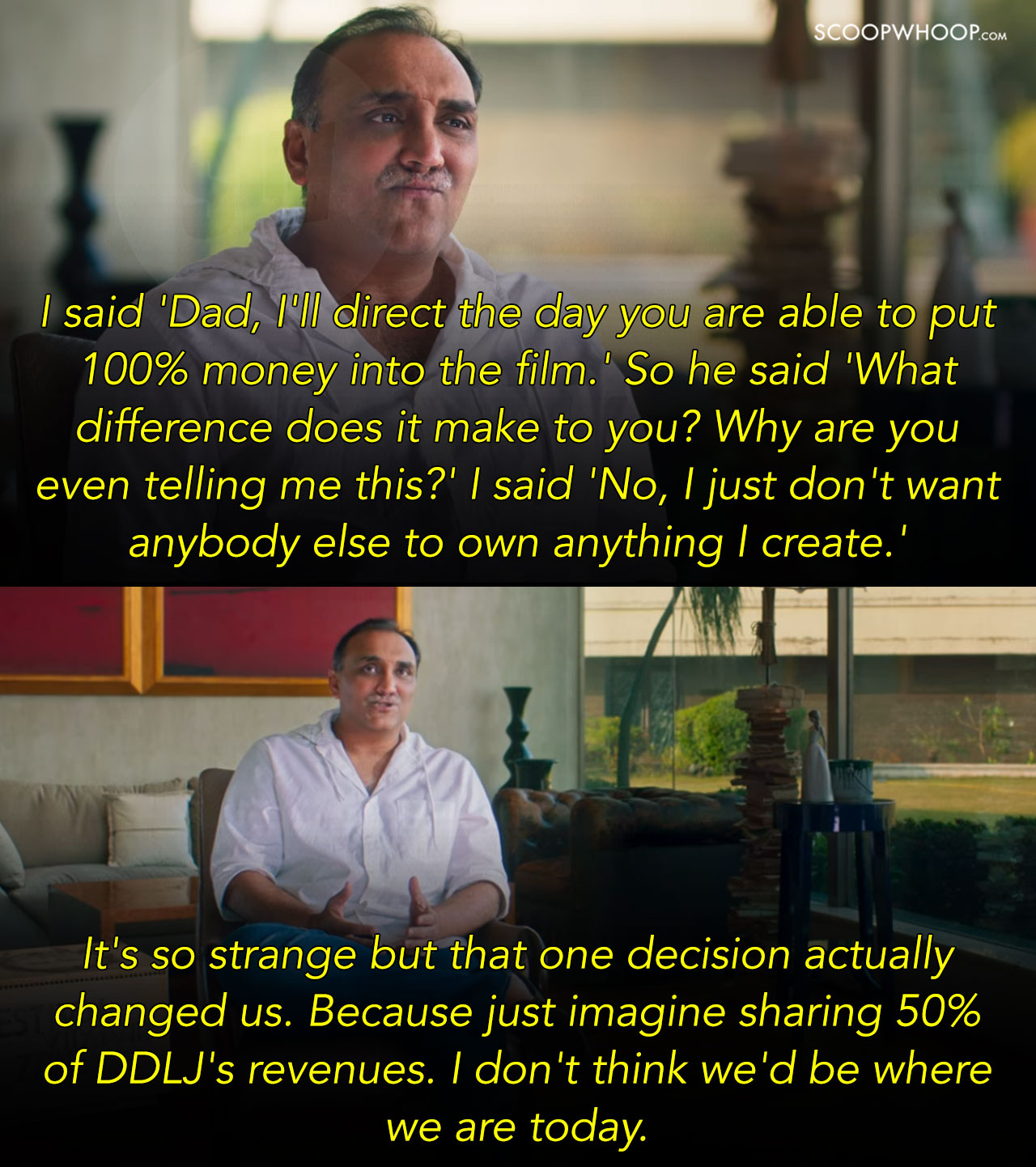 8. When Aditya Chopra revealed how he doesn't want to make films for the awards and the validation.
As a director, Aditya Chopra made it clear that he doesn't want to make films for the awards. This happened after Dilwale Dulhania Le Jayenge swept up almost all the awards that year.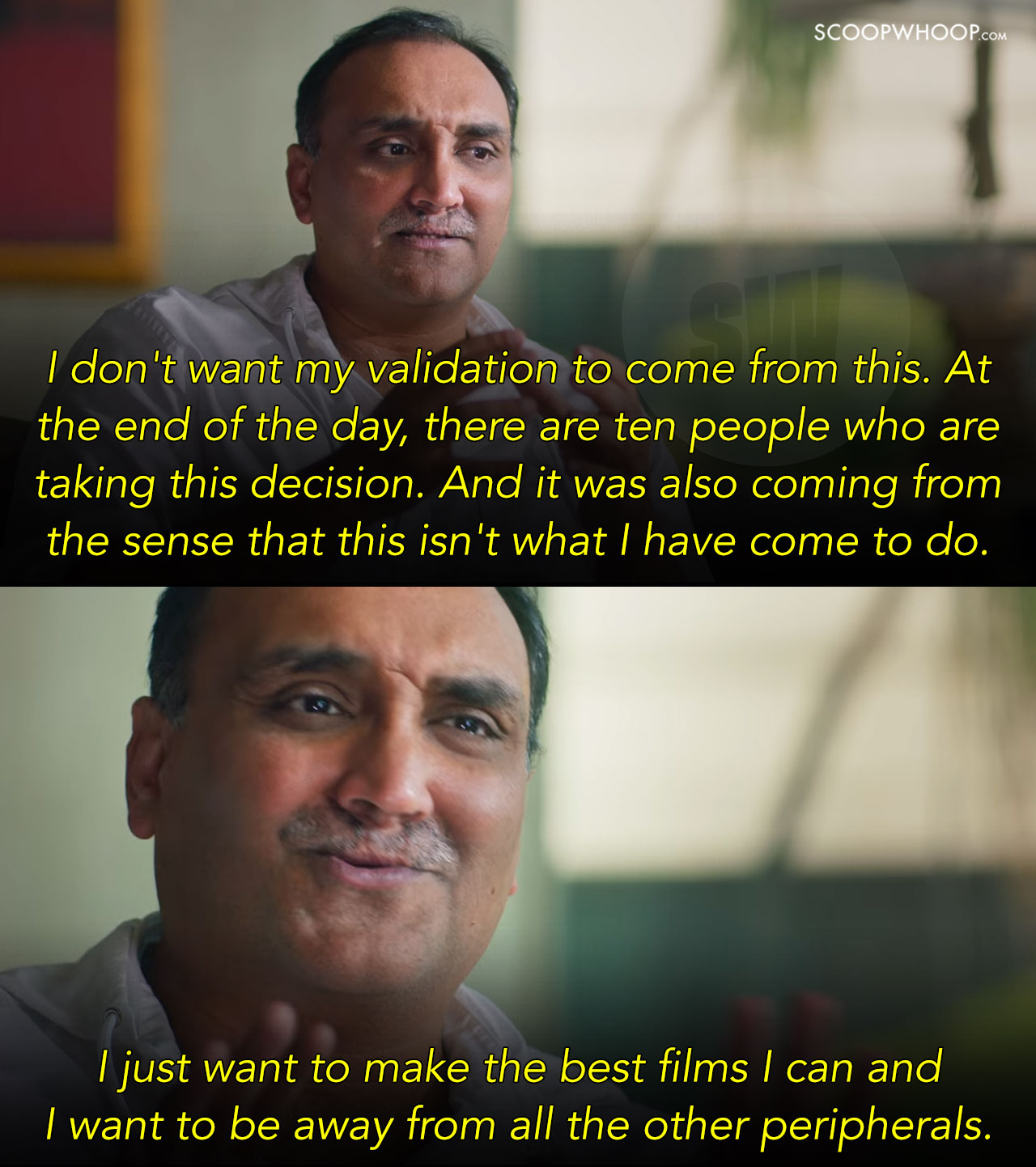 9. This story of how the Dhoom franchise was born.
Dhoom was something the Hindi film industry had never seen before. To quote Aditya Chopra, Dhoom was an attempt to mix Manmohan Desai and Michael Bay.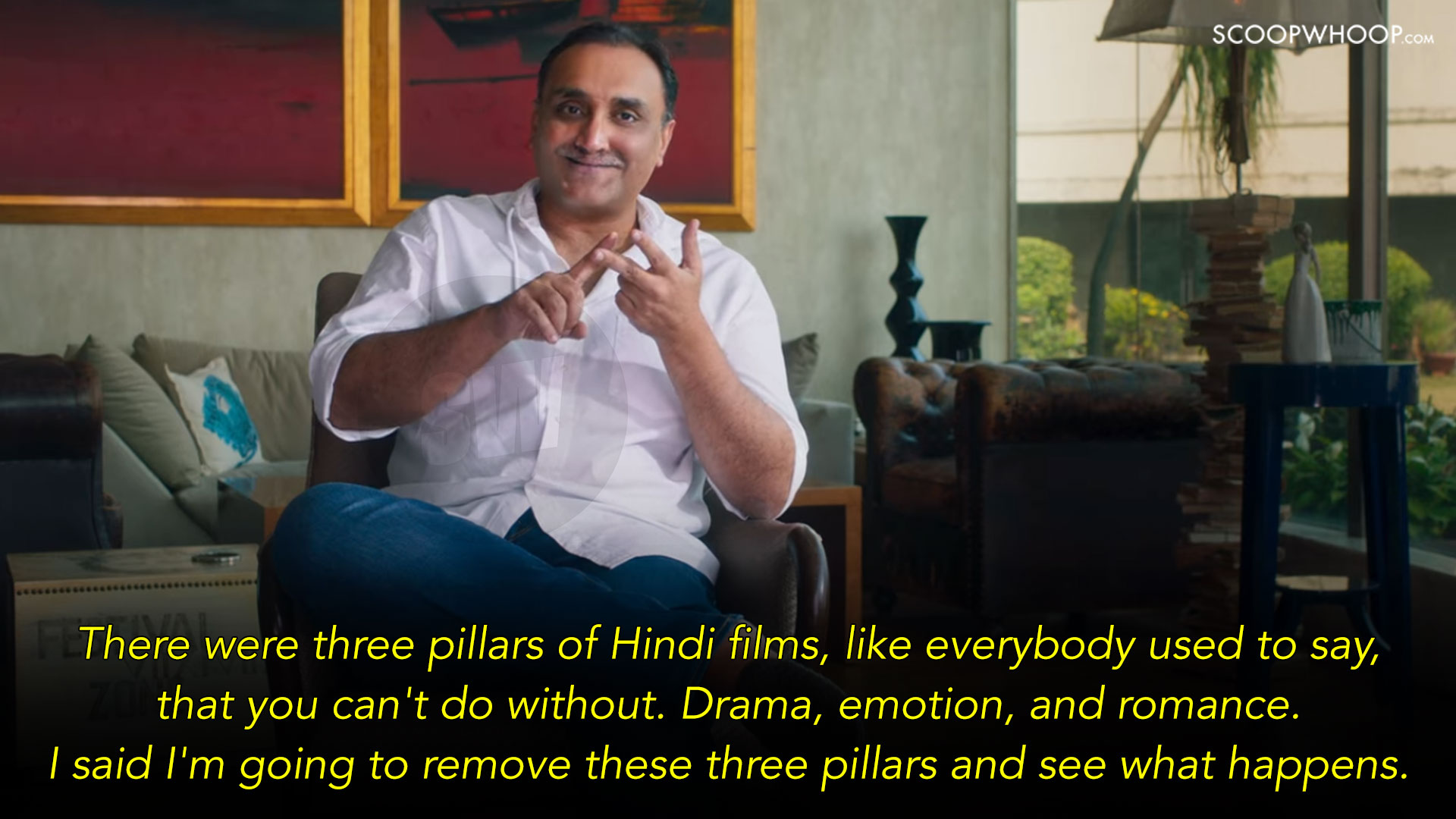 10. When Shah Rukh Khan had the kindest words for Yash Chopra.
Shah Rukh Khan and Yash Chopra have given us many iconic films, from Darr to Jab Tak Hai Jaan. And SRk's love for Yash Chopra is not unknown.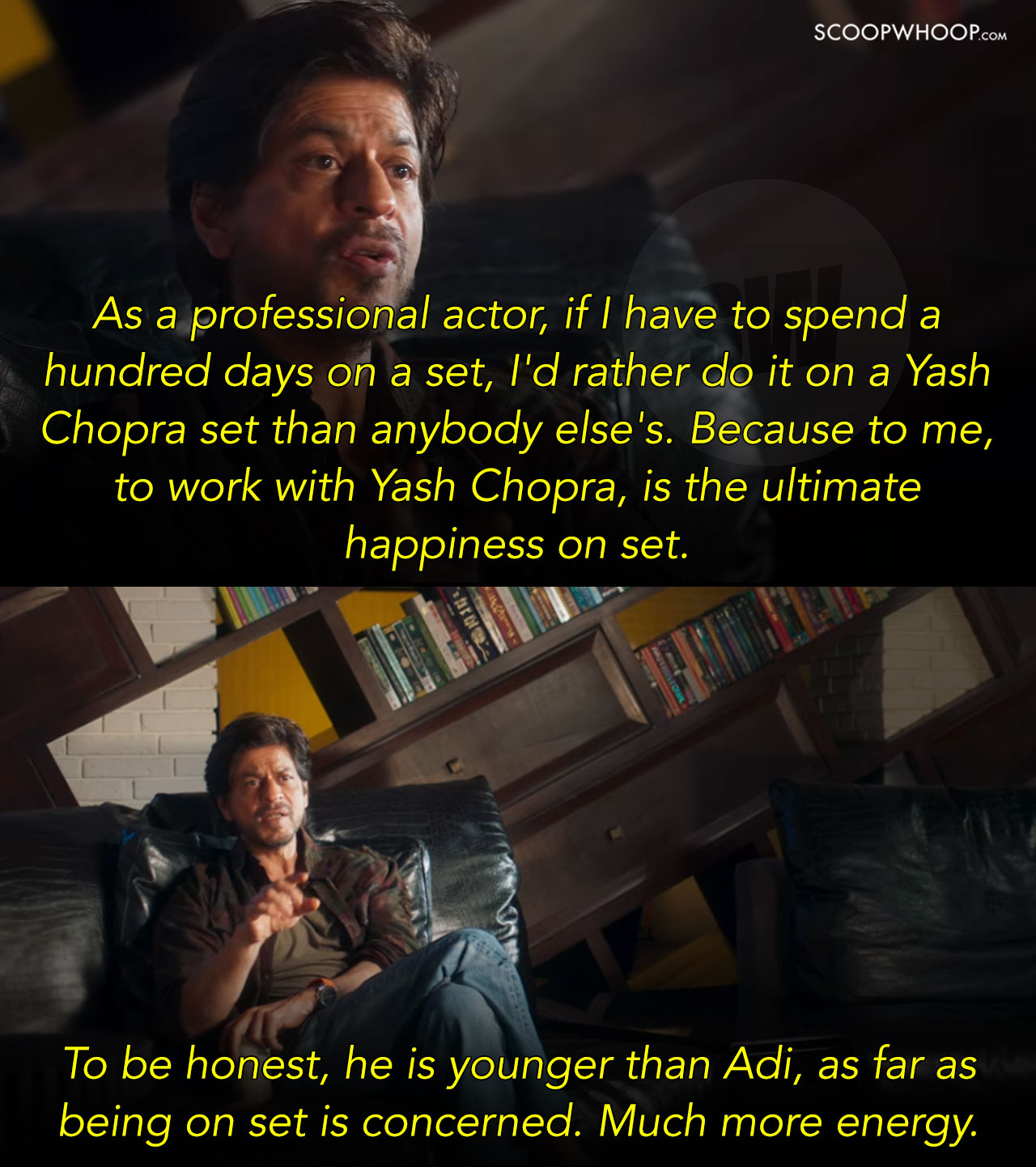 11. When Pamela Chopra revealed how she reacted to Jab Tak Hai Jaan.
Jab Tak Hai Jaan was Yash Chopra's last film. The director had passed away even before the film had been released in theatres.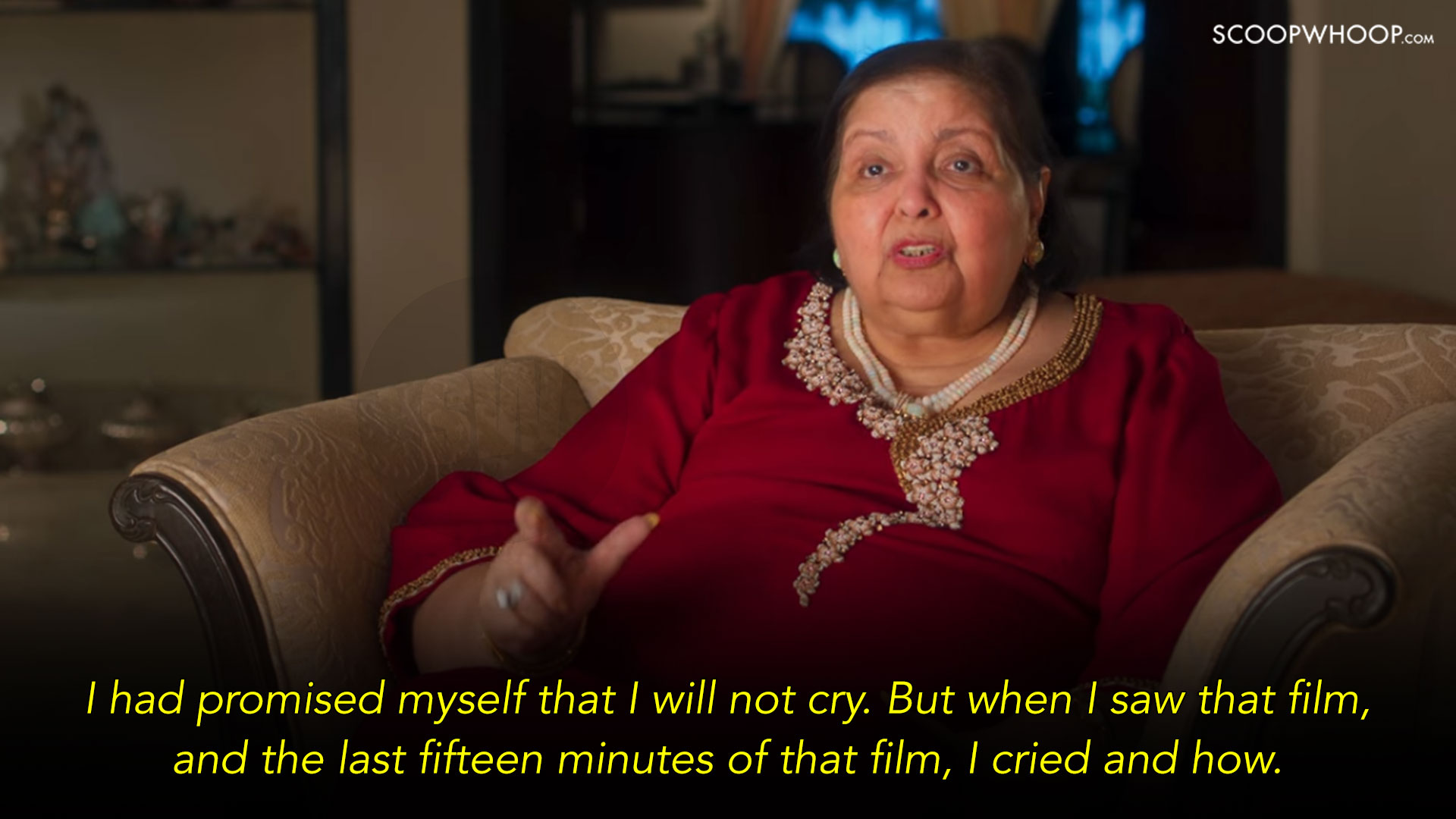 12. When Aditya Chopra spoke the most heart-touching thing about his father.
Towards the end of The Romantics, Aditya Chopra remembers his late father and his legacy. He had the most heart-touching words for his father, Yash Chopra.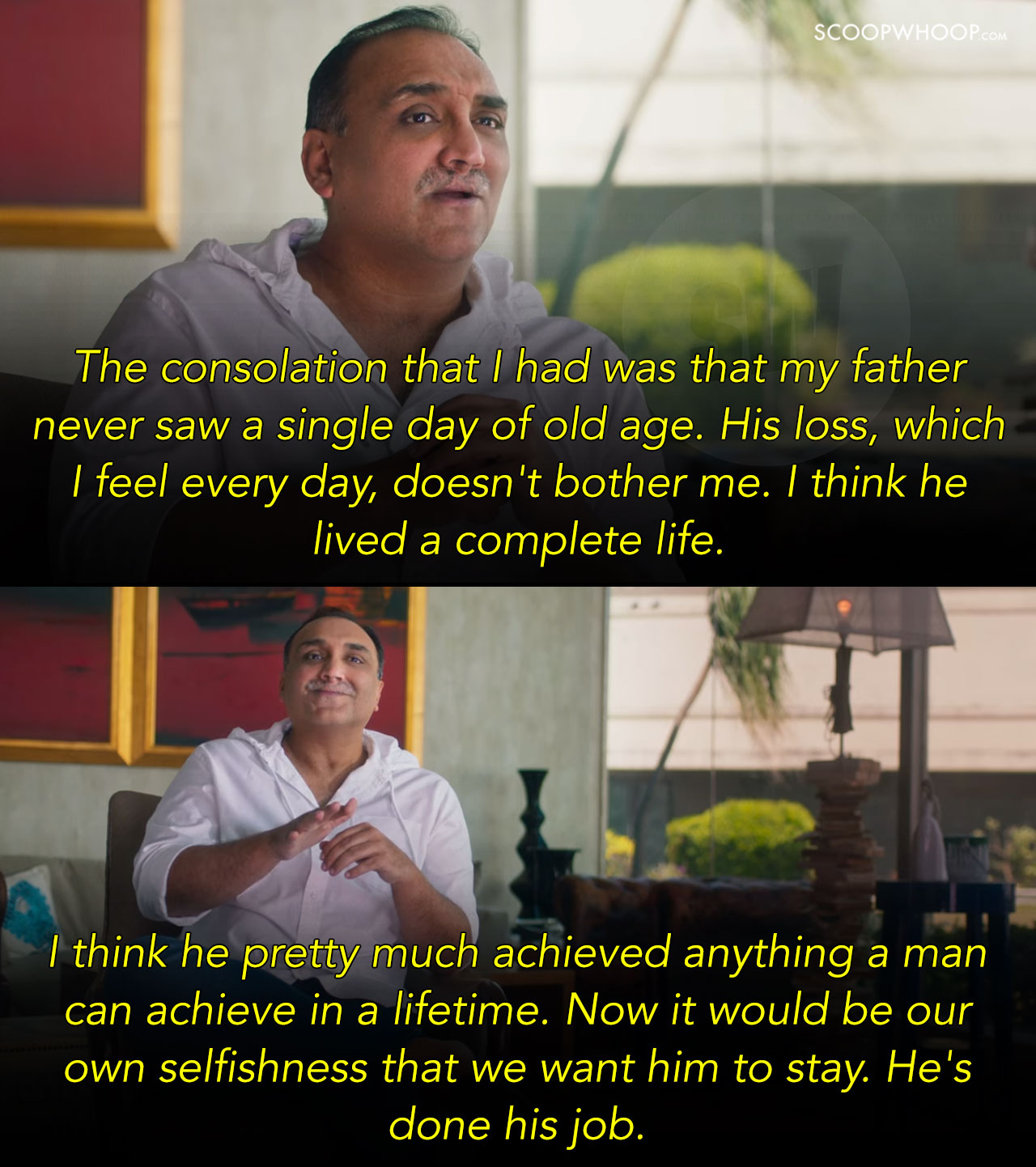 Watch The Romantics not only for these moments but also for the never-seen-before BTS shots from DDLJ, Mohabbatein, Hum Tum, and many other iconic films that have shaped Bollywood.
Read More: The Romantics: 12 BTS Secrets We Bet You Didn't Know About Bollywood's Greatest Films