There is nothing more romantic and awe-inspiring than the unscripted glory of sports. That's why sports movies are very difficult to make. Because the game will always be more interesting than the film. Which is where good storytelling comes into being. 
And since everyone loves these stories so much, we decided to make a list of the best sports movies ever made. 
1. Remember The Titans
The movie is set in 1971, where racism was still at its peak in the USA. This story revolves around coach Herman Boone, an African American football coach of the first racially integrated school team in the history of the USA. 
The movie focusses on the game and how it brings the kids together as they become teammates, despite the inherent racism in the world around them.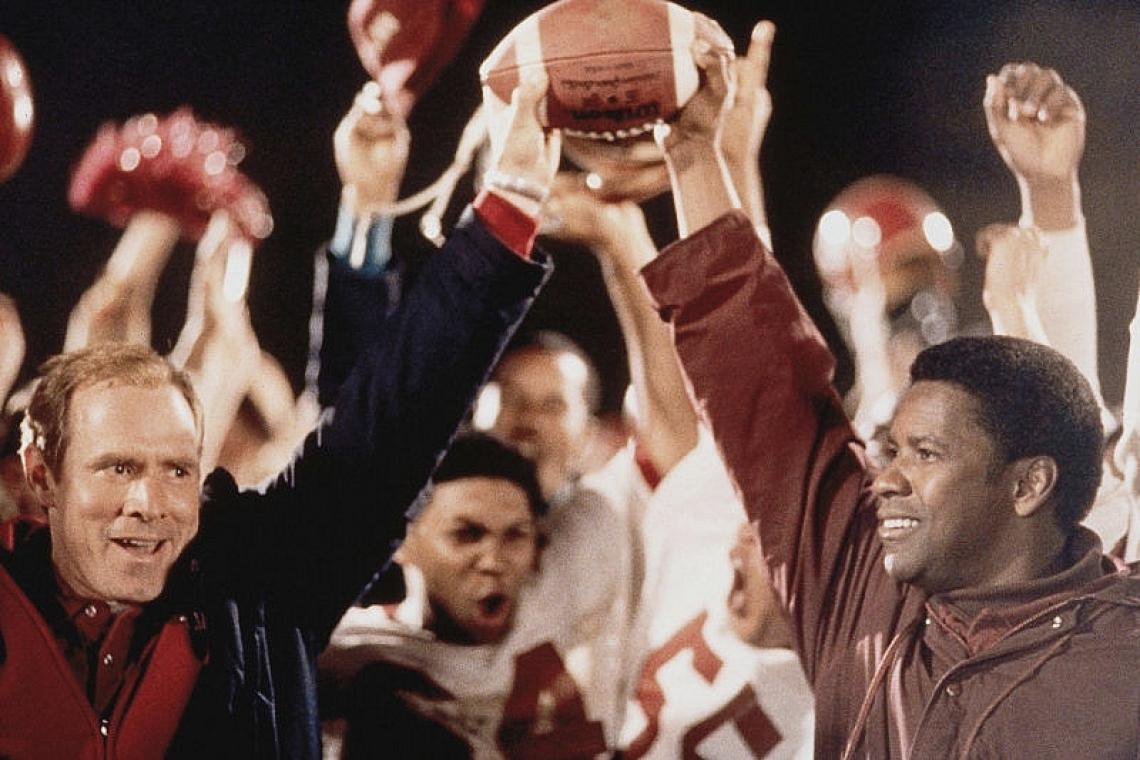 2. Rudy
So, spoiler alert. Rudy makes everyone cry. It's only in one scene and everyone always cries when this scene comes. You will know what I'm rambling about when you watch it.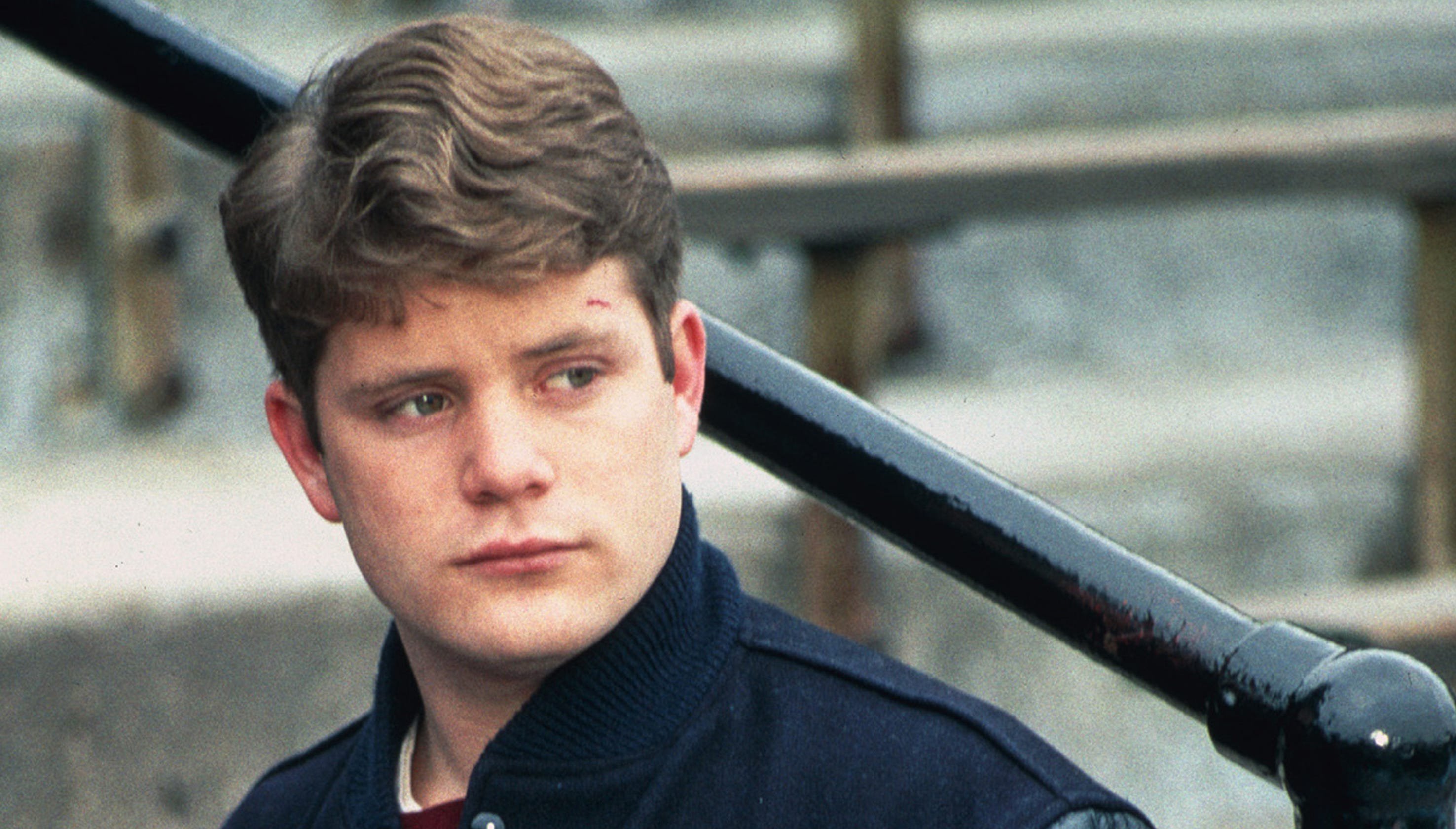 Now, Rudy played by LoTR's Sean Austin is a dyslexic kid who wants to attend college at the University of Notre Dame but lacks the finances to do it. He doesn't have the physical ability to play American Football either. The movie focusses on his journey as he works his ass off to fulfill his dream.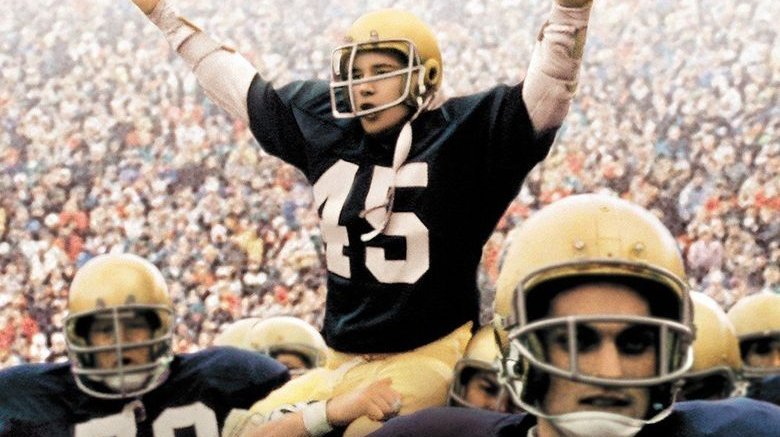 3. Raging Bull
Raging Bull is a Martin Scorsese film starring Robert De Niro in the lead role of a boxer. De Niro, being the method actor he is, had put so much effort into the character that by the time they had finished the movie, he had actually been in professional fights and won 2 out of 3 of them.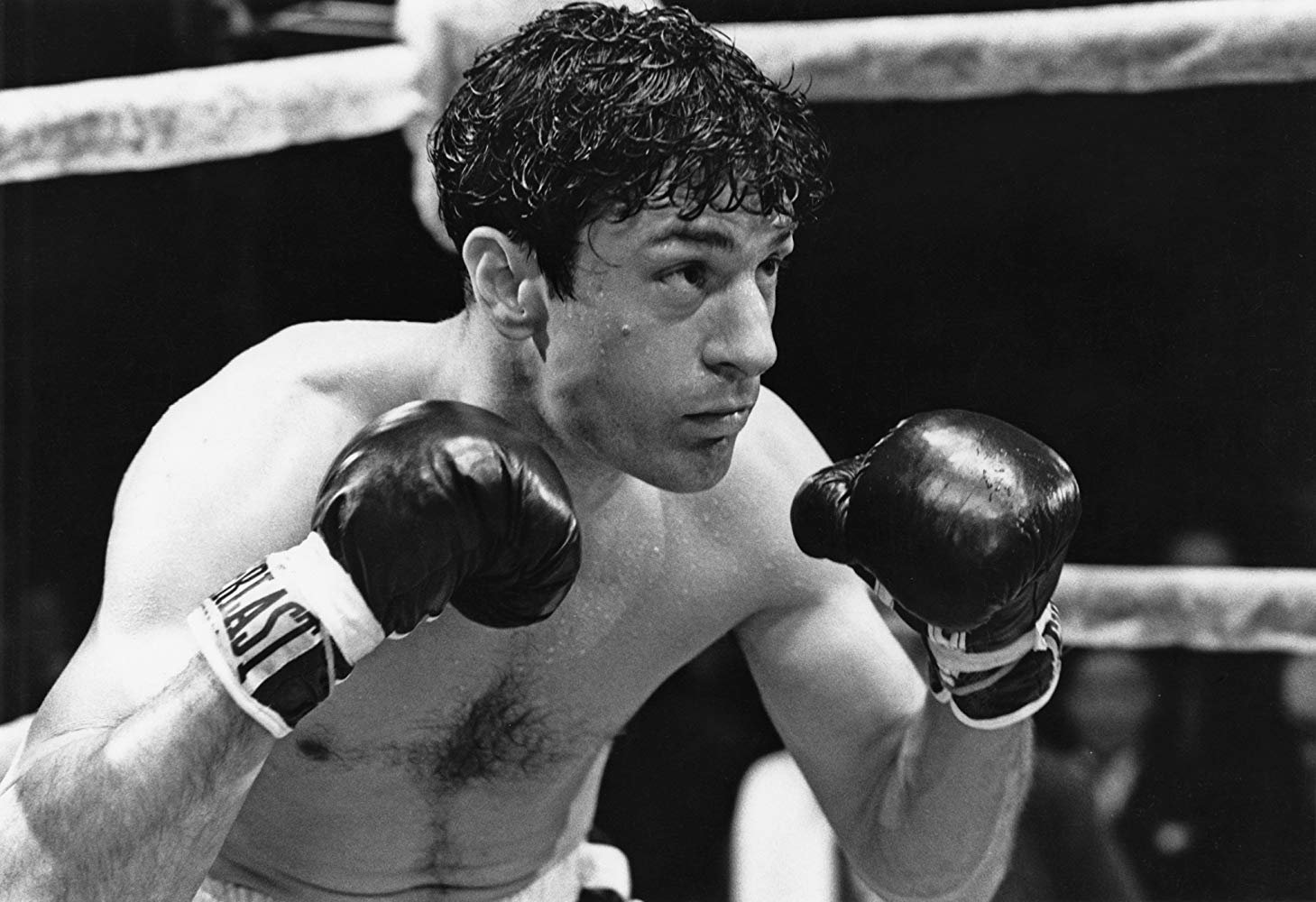 4. Warrior
Most mixed martial arts movies have some crazy action sequences, flying kicks and snapping bones etc etc. And most of them are about underground tournaments and have shitty storylines and even worse acting.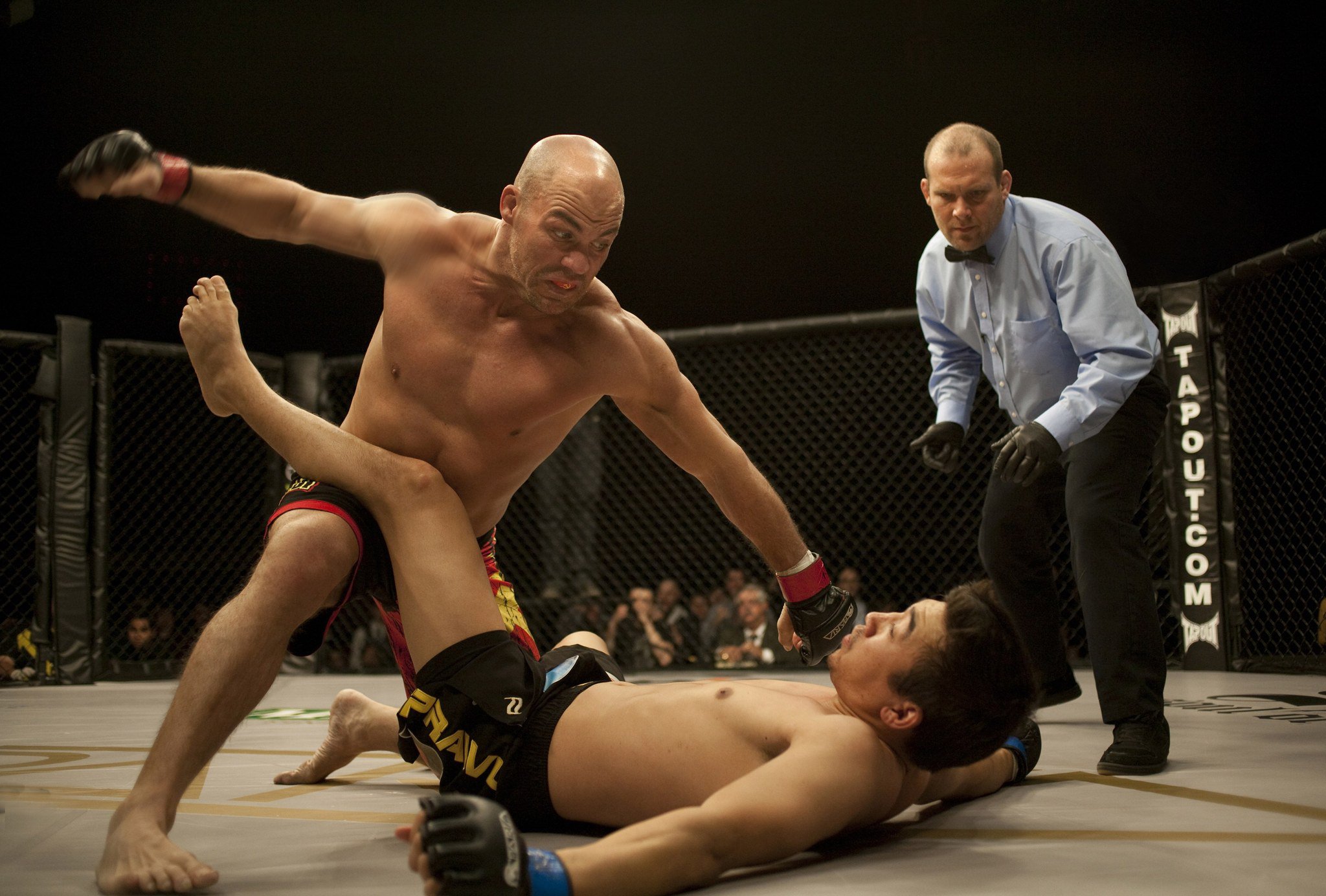 This is not one of those movies. With Tom Hardy as one the leads, the film focusses on the broken bonds of family before diving into the action. And when it does, it just doesn't stop. It looks real, it feels like you are watching the UFC. And by the end of the film, you are rooting for both guys inside the cage.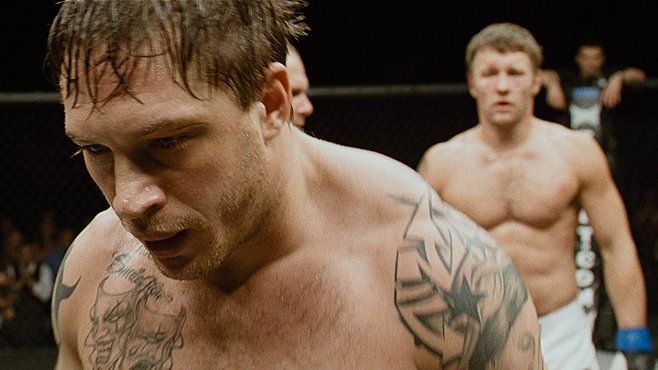 5. Moneyball
Hurt by the loss to the New York Yankees and the departure of star players, Oakland Athletics GM Billy Jean now has to find himself a team to compete in next season.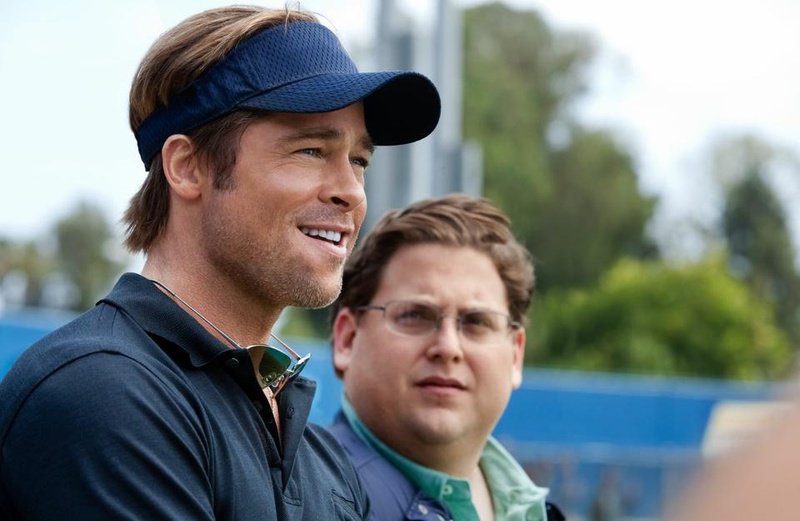 During a scouting visit to the Cleveland Indians, he meets Peter Brand, a young economics graduate with a new radical idea that would forever change the game of baseball. 
6. Chariots of Fire
Two men, Harold Abrahams, and Eric Liddell, race for the gold in the 1924 Olympics. While Liddell wants to run for his belief in Jesus and Christianity, Abrahams runs to leave anti-semitism he has had to face because of being Jewish.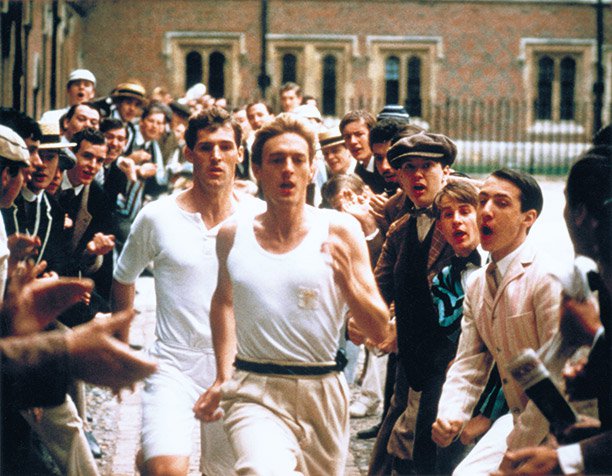 7. We Are Marshall
When the entire football team and coaches of Marshall University die in a plane crash in 1970, the team's new coach rallies the surviving team together to deal with the loss.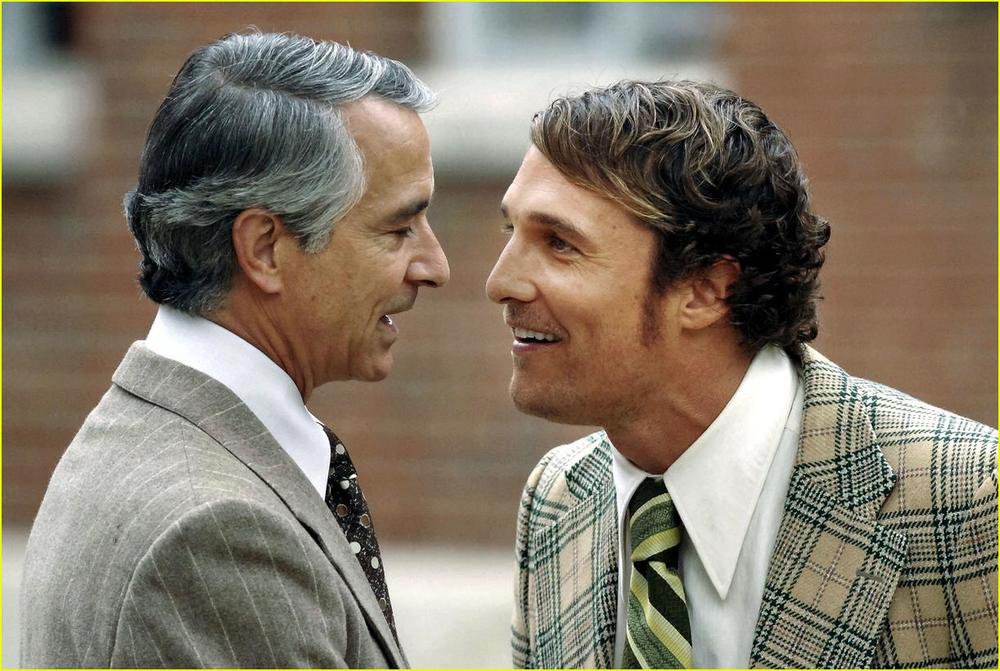 Matthew McConaughey plays the coach with perfection and rallies a team that is willing to fight till the end in their brothers that were taken away far too soon. And like many other sports movies, this one has a rousing monologue by the coach, that will make you go 'We are Marshall'.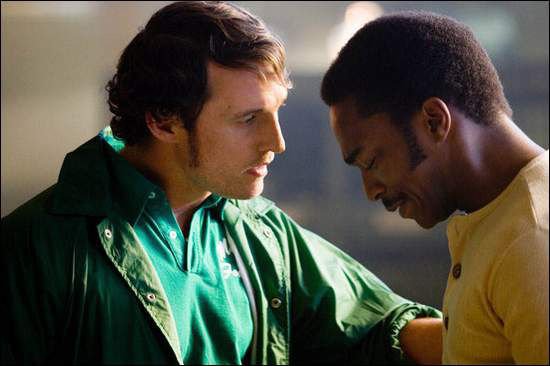 8. United
The football flick starring David Tenant is a real story of the Munich plane crash that killed the Busby Babes. The movie revolves around Manchester United's assistant manager Jim Murphy and a young Sir Bobby Charlton.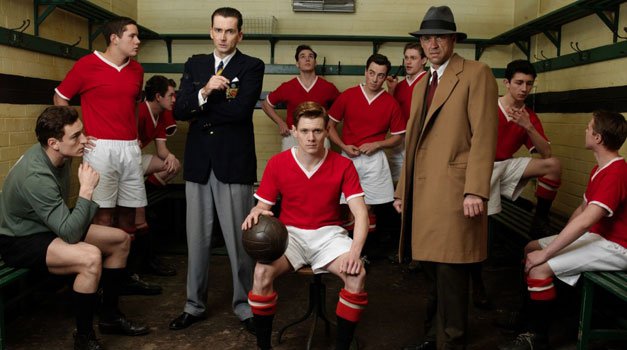 The plane crash killed 20 of the 44 people on board, along with some of the major players of the then United team. Meanwhile, Jim Murphy tries to find players and have Manchester United play the very next game as talks to shut down the club for good starts to gain steam.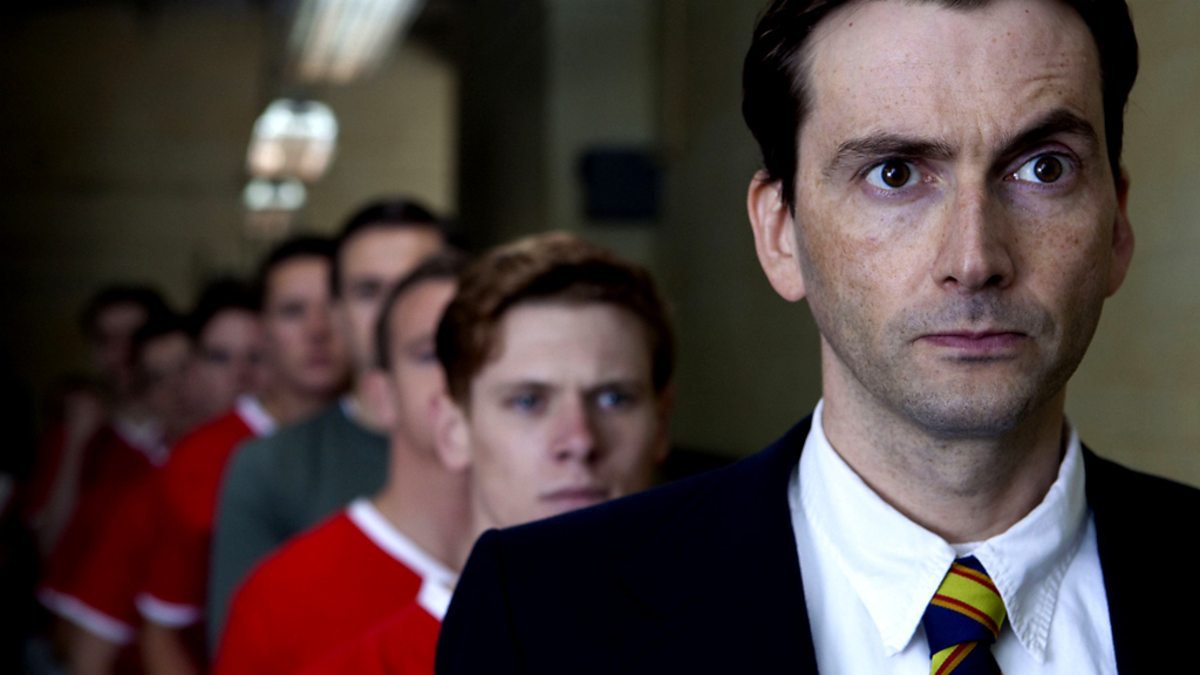 9. Rocky
We have all seen this at some point in our lives. The story of the Italian Stallion, Rocky Balboa is that of the ultimate underdog who goes against all odds to prove that its the size of the fight in the dog that matters more.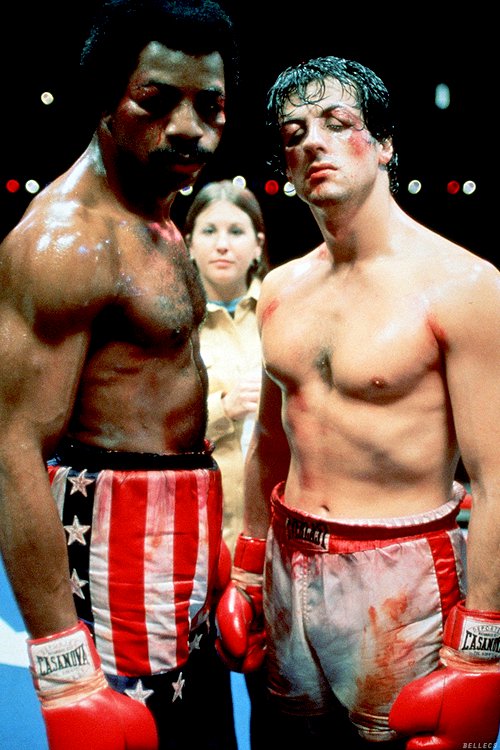 10. Invictus
A decade after being banned by the International Rugby Association for its apartheid practices, South Africa now tries to make a comeback into the sports as Nelson Mandela takes over as their President. The country, however, still remains undivided and Mandela must use Rugby to bring the nation together.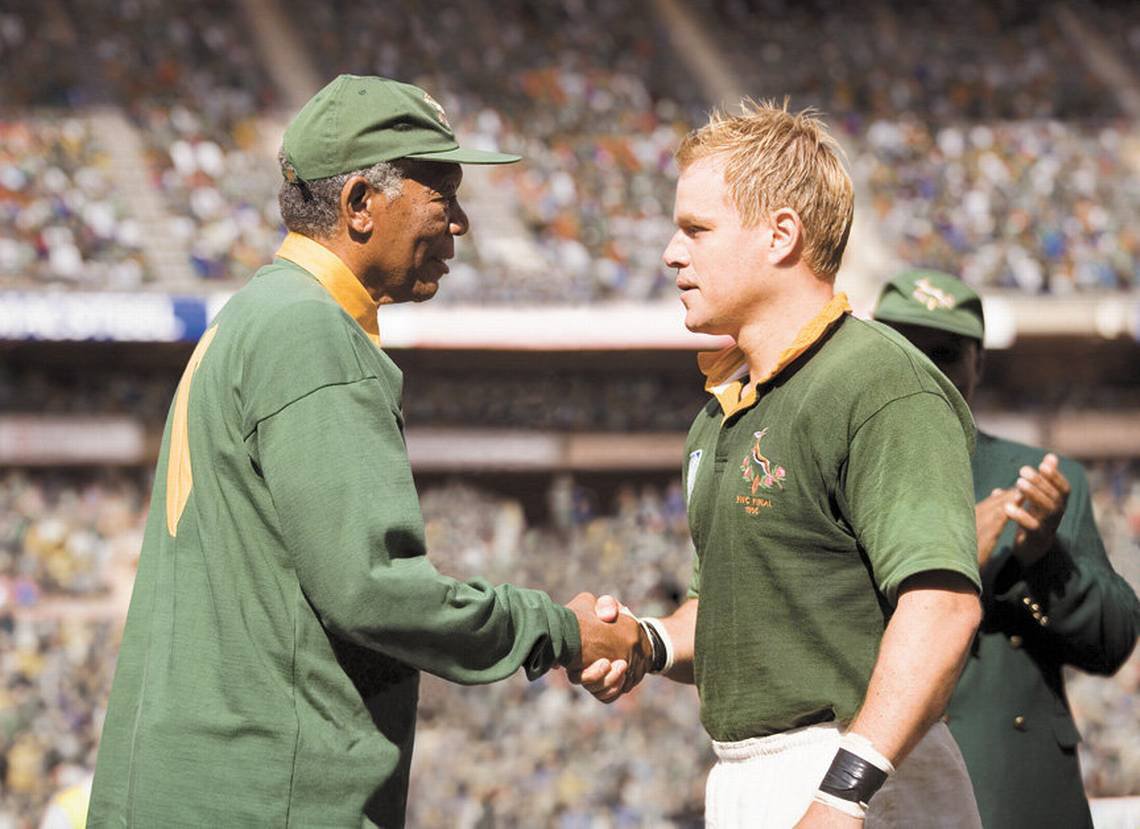 11. Rush
Rush is a biopic based on James Hunt and Niki Lauda, two exceptional drivers who develop a  fierce rivalry in 1970 at a Formula Three race in London when both their cars spin before Hunt wins the race.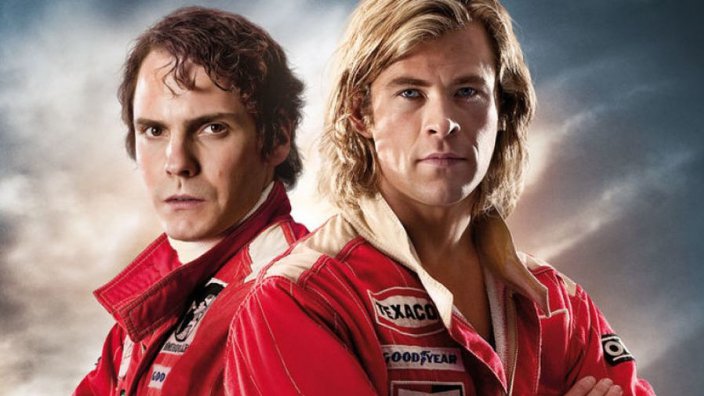 The two entirely opposite characters have an intense rivalry with each other. However, it is their hate for the other that pushes them to the limits. 
12. Foxcatcher
U.S. Olympic wrestling champions and brothers Mark Schultz and Dave Schultz join 'Team Foxcatcher', led by eccentric multi-millionaire John du Pont, as they train for the 1988 Olympic Games in Seoul, South Korea, but John's self-destructive behavior threatens to consume them all.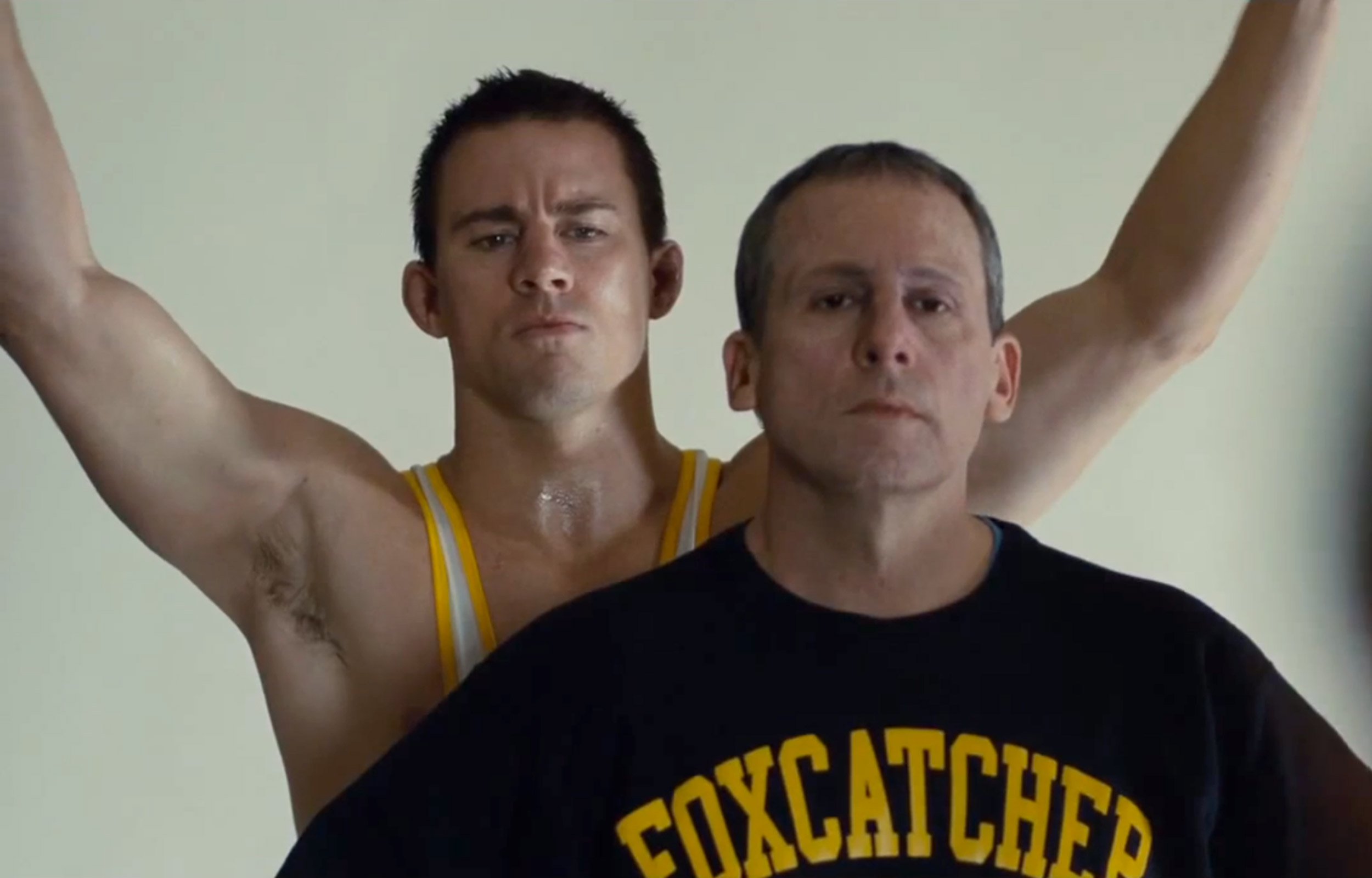 13. I , Tonya
In 1991, figure skater Tonya Harding became the first American woman to complete a triple axel during a competition. But in 1994, her ex-husband conspired to injure her opponent Nancy Kerrigan through a poorly conceited attack. When this becomes public, it tarnishes Harding's career and legacy.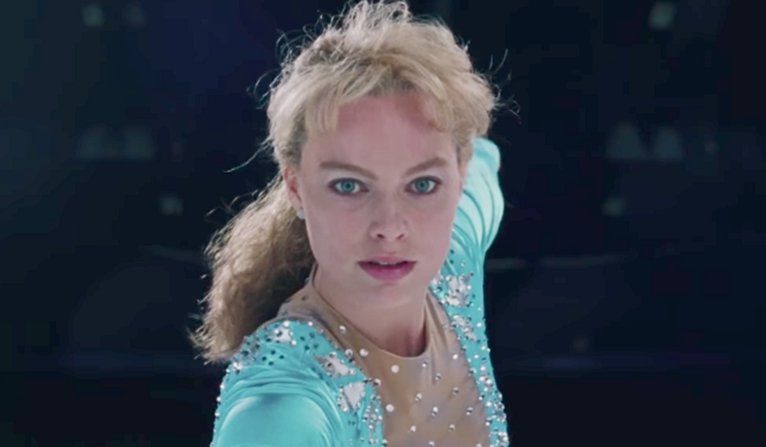 14. The Damned United
Brian Clough's rash approach as the manager of Leeds United led to friction between the players and him. He detested their dirty style of play but the footballers were not ready for someone like him. This leads to him being fired from the job after just 44 days.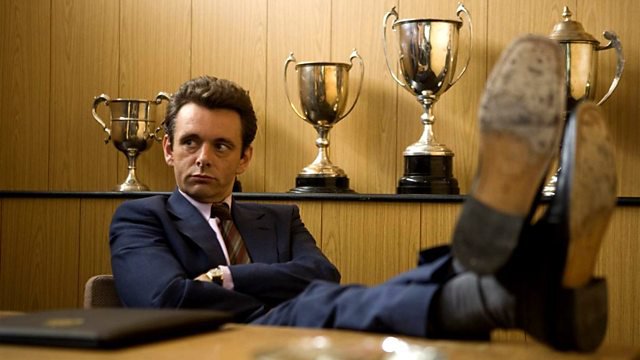 15. Million Dollar Baby
Aspiring boxer Maggie Fitzgerald wants Frankie Dunn to train her but the latter refuses saying that he had no interest in training a girl. But Maggie shows him that she is stubborn enough to hang in with the big girls and Dunn eventually relents,  training her to be one of the best boxers around.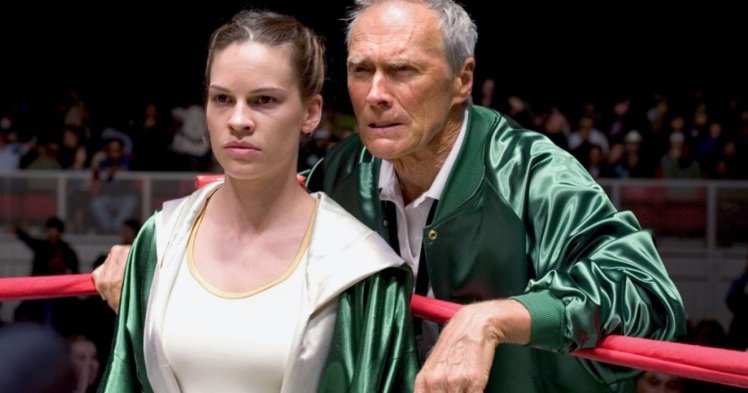 16. Miracle
You are going to serious Chak De vibes from this film, but remember this movie released first. The film revolves around Herb Brooks, a player-turned-coach who leads the 1980 USA Olympic hockey team to victory over the invincible Russian squad.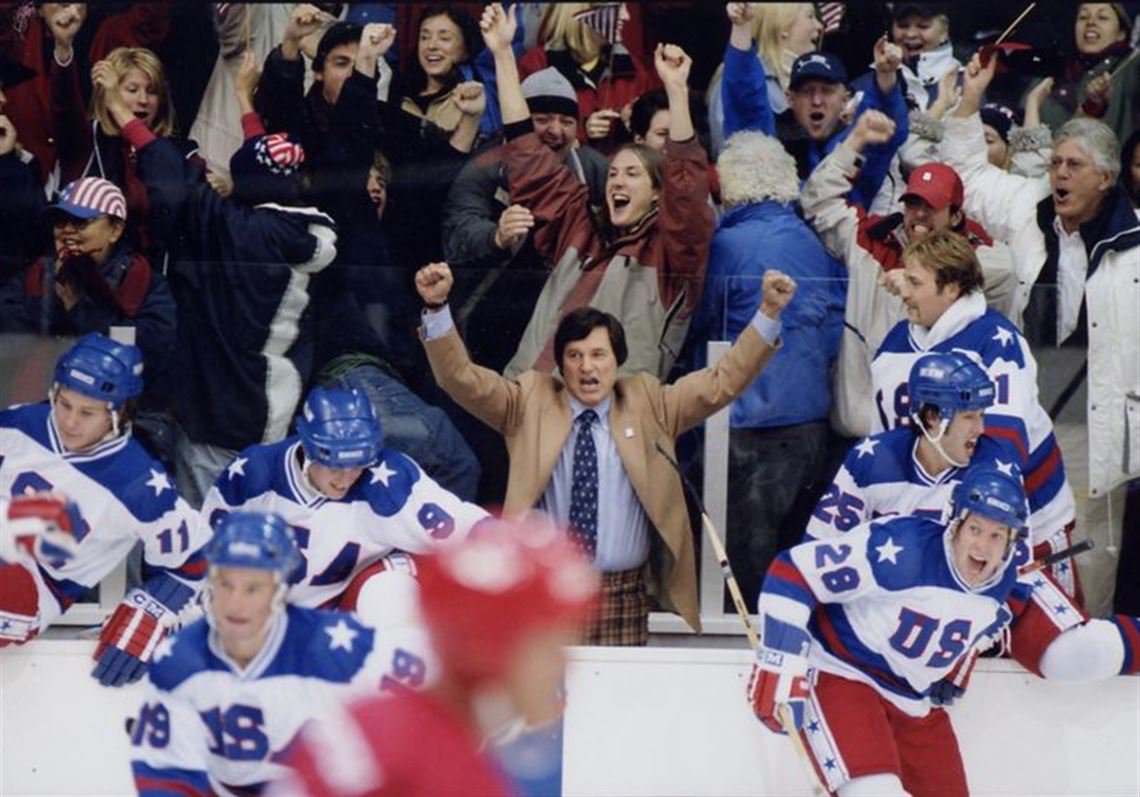 Kurt Russel played Herb Brooks who trained a group of amateur Ice Hockey players to defeat an exceptionally tough Russian team at the biggest stage of them all. This victory over the heavily favoured Soviet professionals in the medal round was dubbed the 'Miracle on Ice'.
17. The Fighter
The movie revolves around Dicky Eklund, a former boxer, now cocaine addict who helps his younger half-brother Micky Ward to realise his goal and get his career back on track. 
The movie deals with addiction with good maturity, while Christian Bale's performance earns him an Oscar for The Best Supporting Actor. Mark Wahlberg is also unusually good in the film and his chemistry with Bale is something actors aspire for. 
18. Creed
Adonis Creed is the son of Apollo Creed, legendary boxer and a mentor and friend to the great Rocky Balboa. Apollo himself was a great boxer who came out of retirement to fight Ivan Drago and lost his life in the process.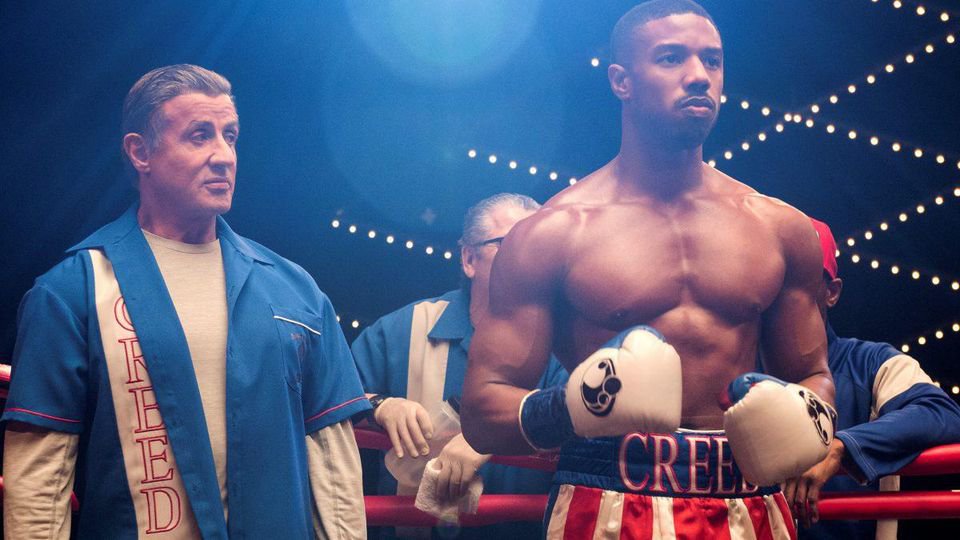 Now, having grown up without a father, Adonis decides to take up boxing and asks Rocky to help him through the process. 
19. The Wrestler
An ageing wrestler played by Mickey Rourke struggles to keep up with life as he is too old to continue his wrestling career. He realizes that he has to come to terms with what life has to offer at this stage and move on.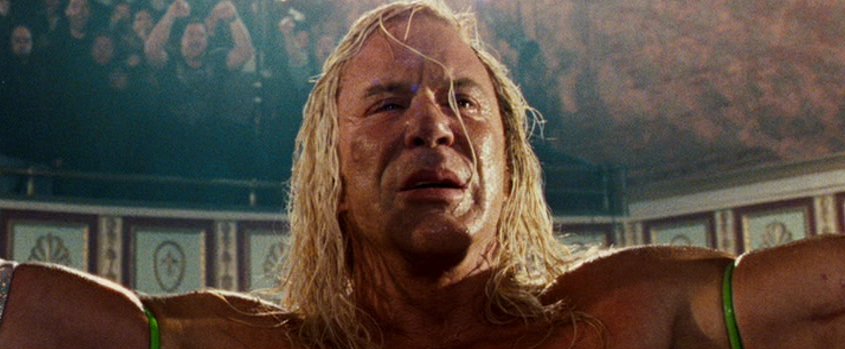 Rourke's performance as Robin Ramzinski is heartbreaking and the actor rightly received a Golden Globe for the film. 
20. Concussion
The NFL has long been scrutinised for its players getting severe head injuries during their careers that leads to brain damage and other injuries as they grow older.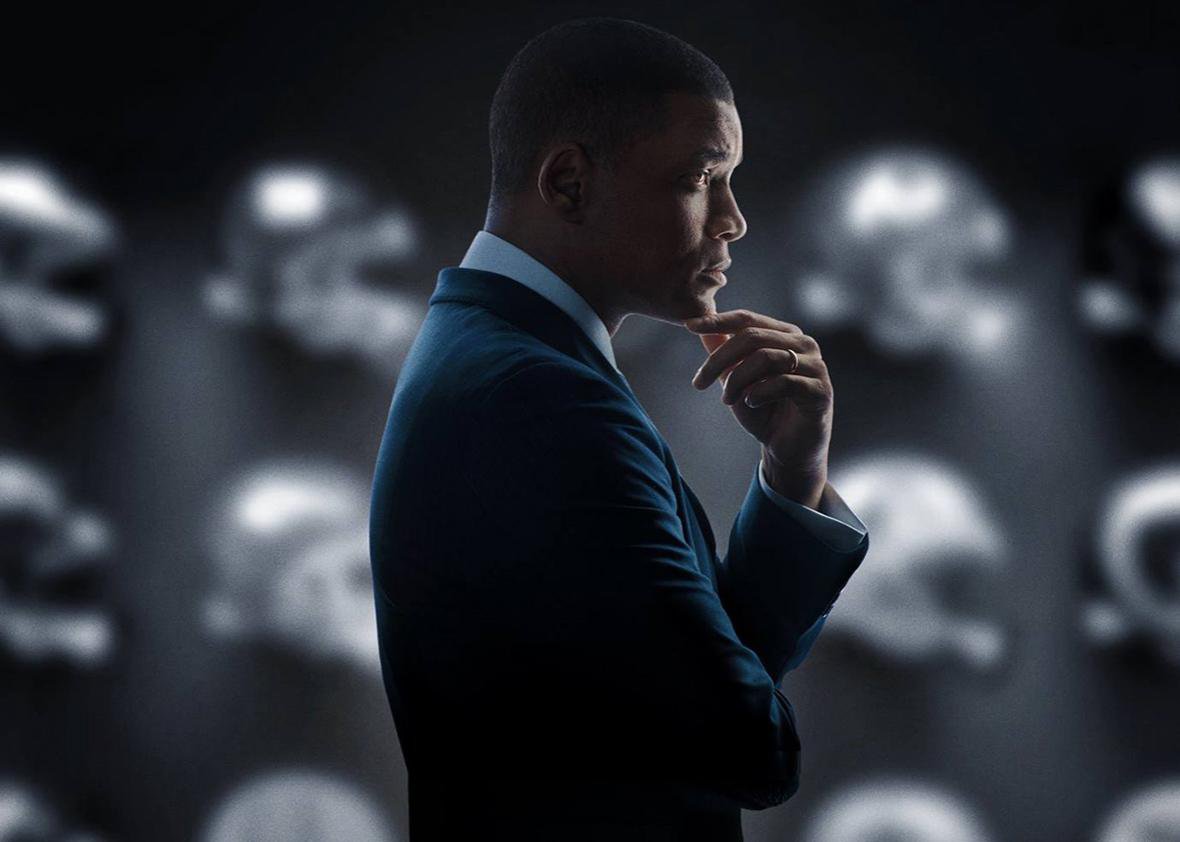 This movie focusses on Dr Bennet Omalu's journey as he tries to convince the authorities and create awareness among the public about the presence of chronic traumatic encephalopathy, a football-related head trauma in players.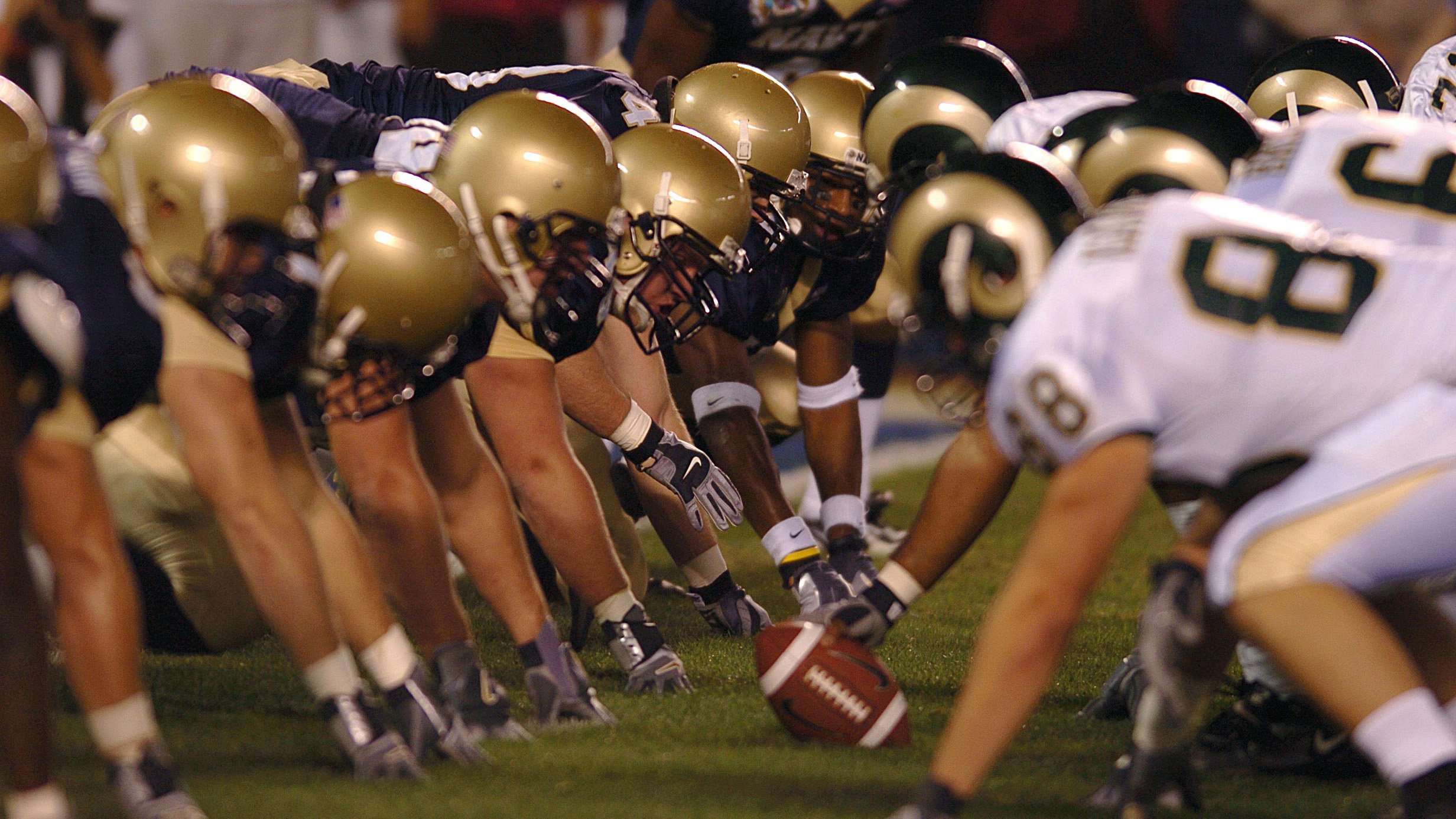 21. Iqbal
Everyone has seen this movie at some point of time. This is the story of Iqbal, a village kid, hard of hearing and without speech. Born on the day that Kapil Dev lifted the World Cup for India, Iqbal wants to be a fast bowler and asks for the help of a former Ranji player to coach him.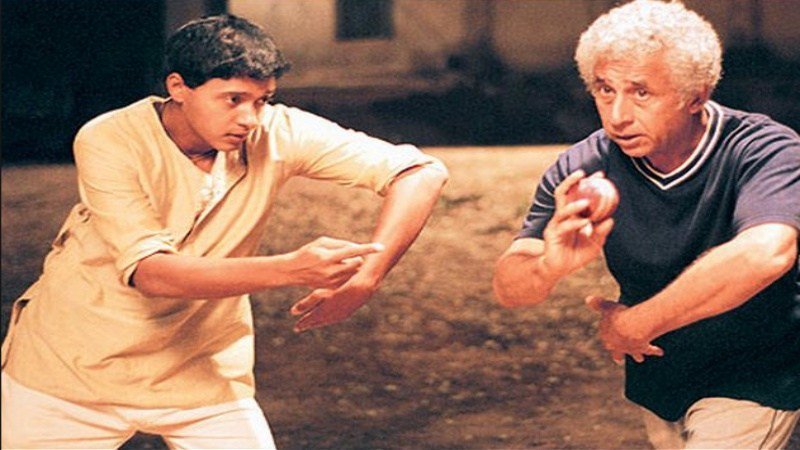 22. Mukkabaaz
Mukkabaaz dives right into the world of sports and the rooted deep casteism in the society that influences it. It never becomes easy for our hero as he finds himself at loggerheads with Bhagwan Das Mishra, the head of a boxing federation. Things get worse when he falls in love with Bhagwan's niece.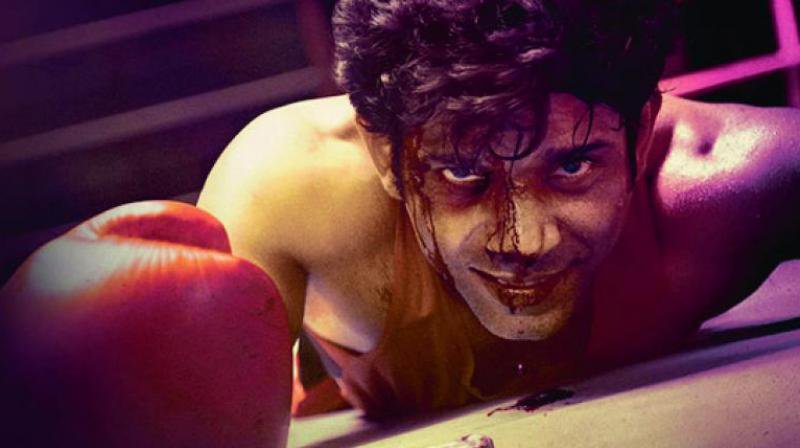 23. Dangal
Dangal is another biopic on the life of Mahavir Singh Phogat, father and coach of Indian wrestlers, Gita and Babita Phogat.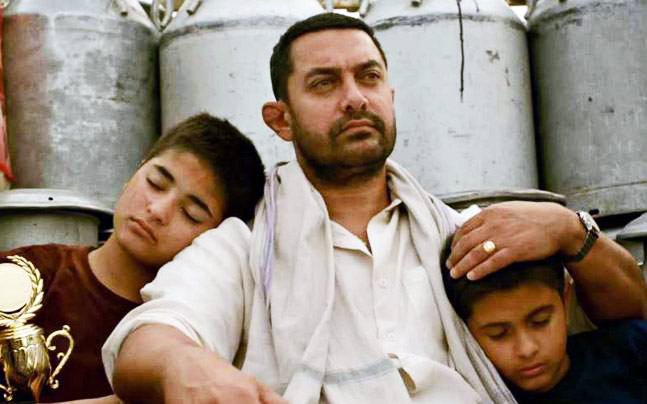 Having failed to win a gold medal for his country, Mahavir trains his daughters for the Commonwealth Games to do the same despite the existing social stigmas.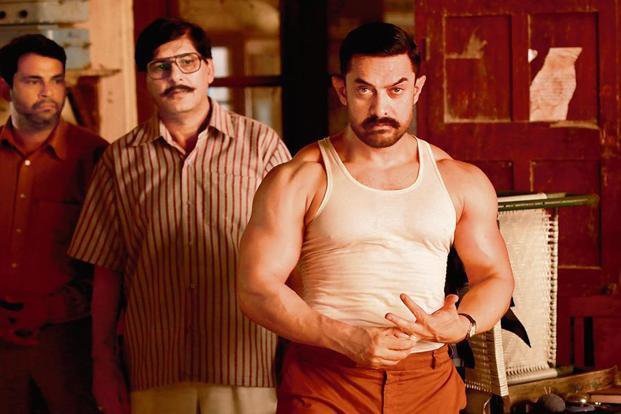 24. Bhaag Milkha Bhaag
The story revolves around the life of the legendary Milkha Singh as he fights against all odds to become a world champion and one of India's greatest sportsperson.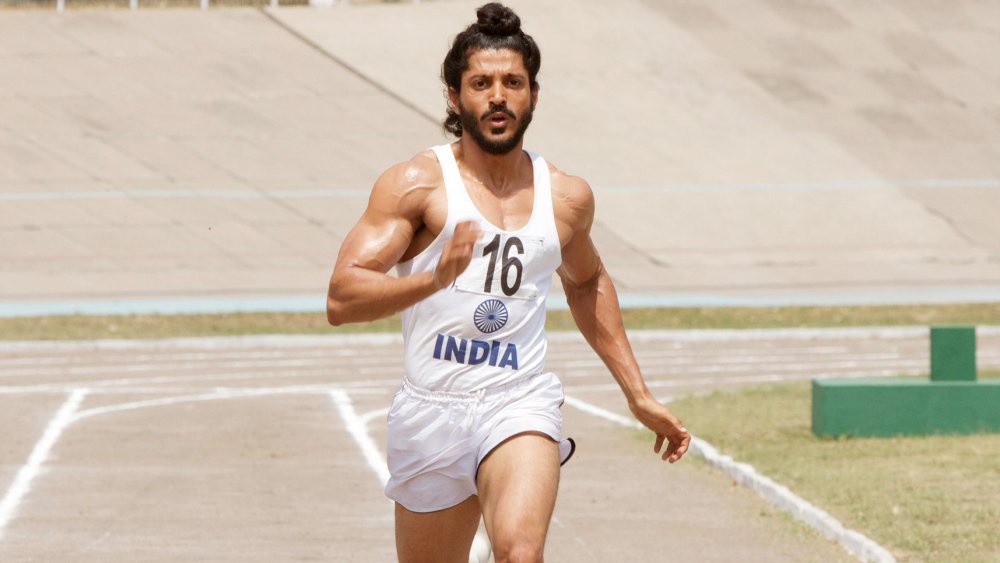 25. Lagaan
In hindsight, Lagaan is not a great movie, not in 2019. But when it had released, it was the best sports movie, the Indian audience could have asked for. Set in the 1800s, the story is that of a draught-hit village and its British rulers.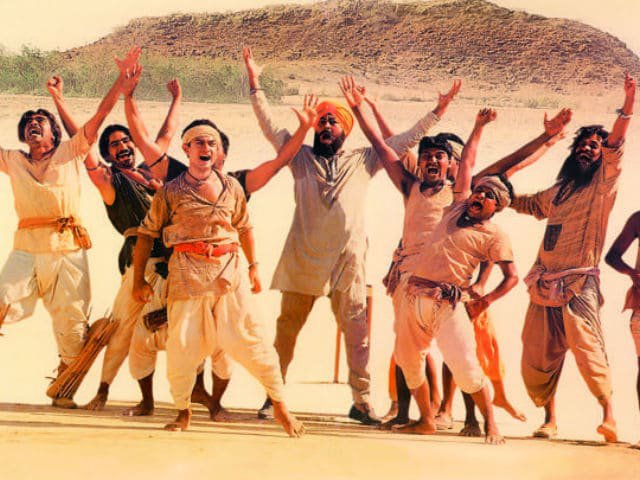 Now, the British government wanted to double the taxes but the villagers challenge their team for a match of test cricket. If the villagers won, they wouldn't have to pay taxes for the next 3 years, whereas if the British won, they would take 3 times the nomral taxes. 
If there are any other movies that you want to see on this list, let us know.