Have you ever felt judged by a film or a character? If not, Bheed is something that'd do that you. As a matter of fact, most Anubhav Sinha films do that. Bheed is another one of those stories. And it's not very easy to judge something that judges you first, even if it is a movie that is subjective and requires opinion. It has its flaws, but so do we. So, for me, there was a constant inner-voice that said, "Who are you?", every time I wanted to question something. And well, that's fair.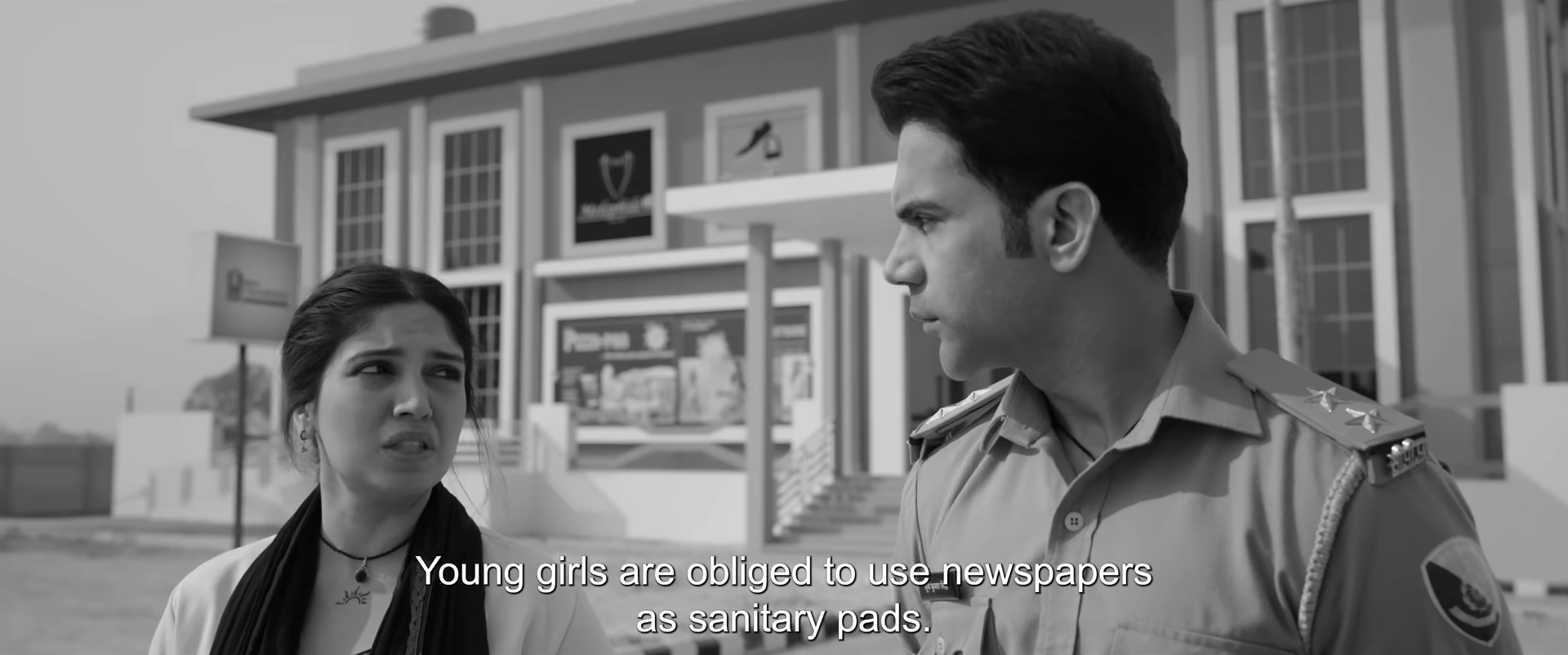 Bheed is probably the only mainstream Indian film that talks about COVID with some sensitivity. The time was tough for all of us, but the lockdown meant different things to different people. Despite that, there's no way that romanticizing any of it makes sense. This is, perhaps, the first thing that I liked about Bheed. It calls out our obsession with romanticizing discomfort and hardship. The one that comes out in different ways – from "missing the lockdown" to finding aesthetics in pictures of villages and its people who have suffered.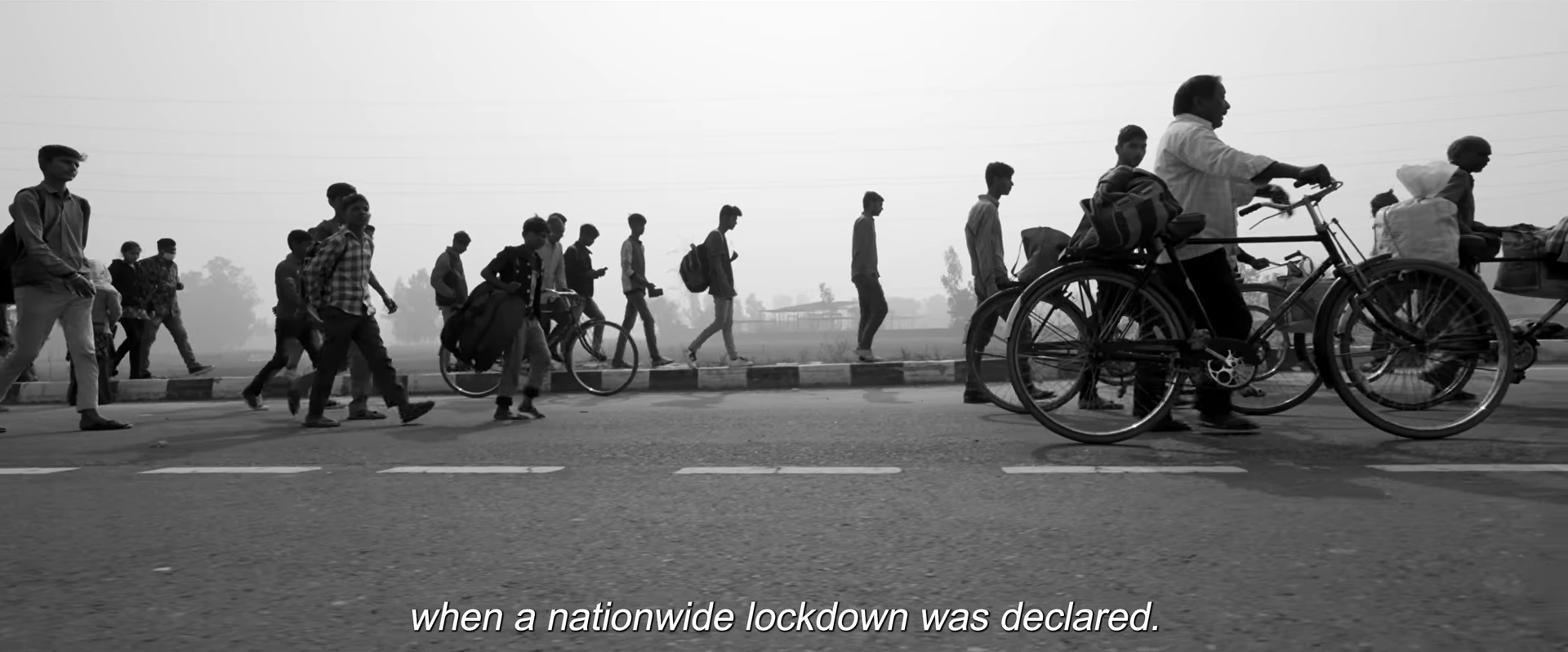 The film tries to unravel and unfold different stories at a check post, which bars people from crossing the state borders to return home. The good thing is, that each character has something to do – much like real life, they have a backstory that doesn't leave them one-dimensional. Rajkummar Rao as Surya Kumar Singh Tikas is a cop who is in-charge, and is often reminded of his powerlessness because of his caste. Trivedi, portrayed by Pankaj Kapur is set in his own ways and beliefs, so a lot of his actions stem from racist and casteist ideas that he has grown up around.
But that doesn't mean he comes from privilege, he's a security guard in the city and treads between two worlds – the city that has no place for him, and the village that he left for more opportunities.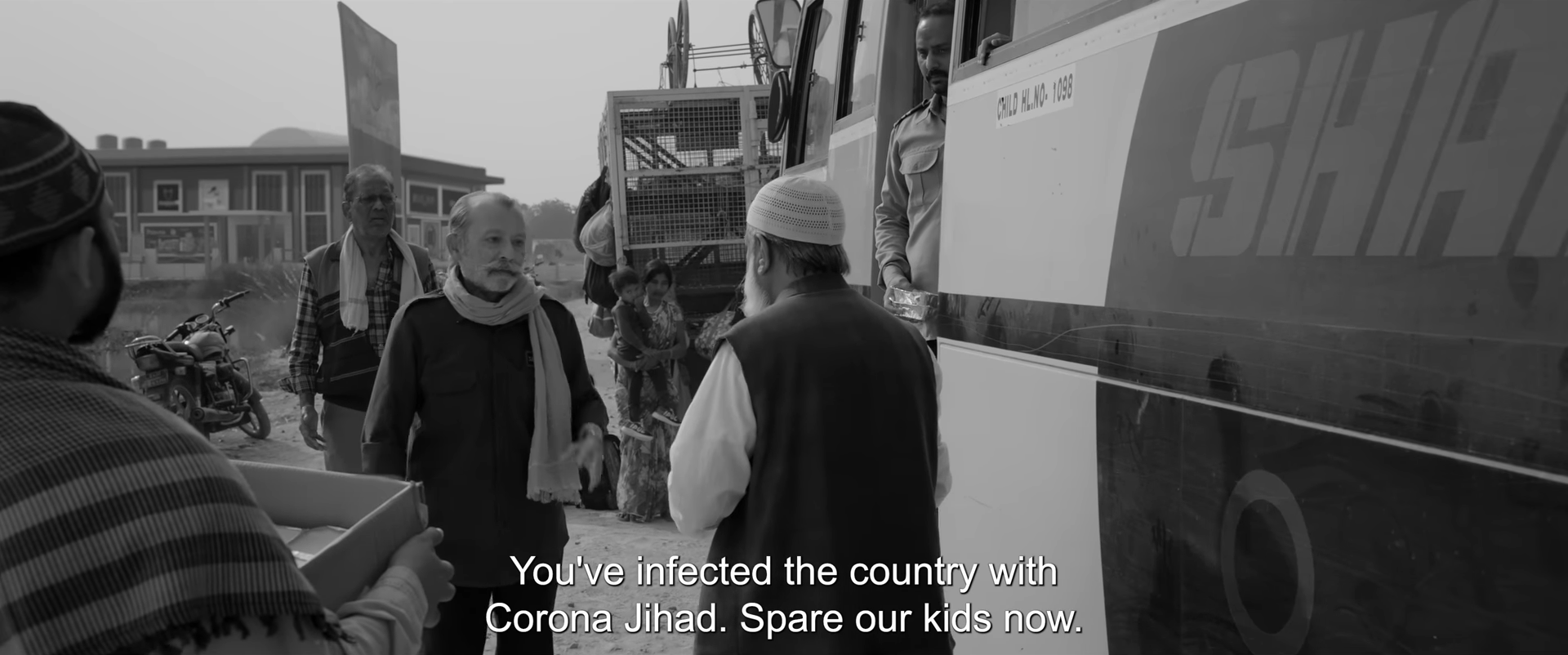 On the other hand, there's a single mother (Dia Mirza) who needs to get to her daughter, and another daughter who cycles her drunk father around town to reach home. And then there's a journalist portrayed by Kritika Kamra who's trying to report true stories, but then again, there's no one truth.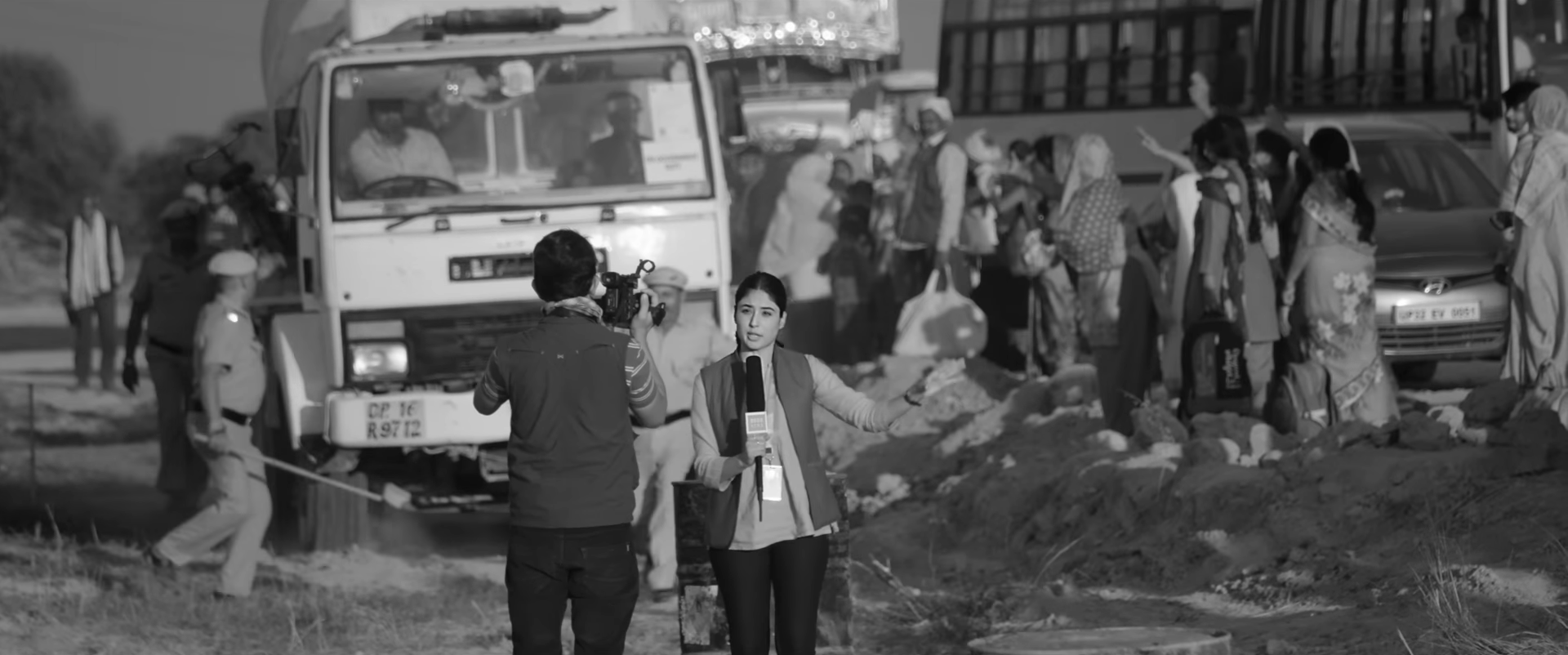 The film is based on true events and also focuses on irresponsible coverage and decision-making during the lockdown. There were times during the lockdown when misinformation made Islamophobia worse. And there's no denying that most facts were either left out or sensationalized during the time. So when we lost control, we chose to find someone to blame it on. Written by Sinha, Saumya Tiwari, and Sonali Jain, the film tries to ponder into all these stories that truly existed during the migrant crisis in India.
In narrating this story, Anubhav Sinha uses a monochromatic theme with frames that rub our ignorance in the face. For instance, Dia Mirza's character sees it all, but does so whilst sitting in her Fortuner. When her character finally comes out of the car, we see a hitting frame. She sits on a platform of sorts while her driver sits right next to her, squatting on the side of the road. It's subtle and still points out the obvious divide that exists. Even the dialogues feel like a slap in the face, where some of them our poetic, while others just stem from simple conversations that we've had or heard.
Surya brings up a very valid point in saying, "Nyay agar kamzor ke haath mein de diya jaaye toh nyay alag hoga." On the other hand, Dia Mirza's character tells her daughter how "yeh log" are more immune because of the conditions they work and live in. And there's no denying that this was a common notion during the pandemic, as if COVID-19 existed for only a section of people. These dialogues and frames force us to reflect on our privileges and the lack of acknowledgment that exists.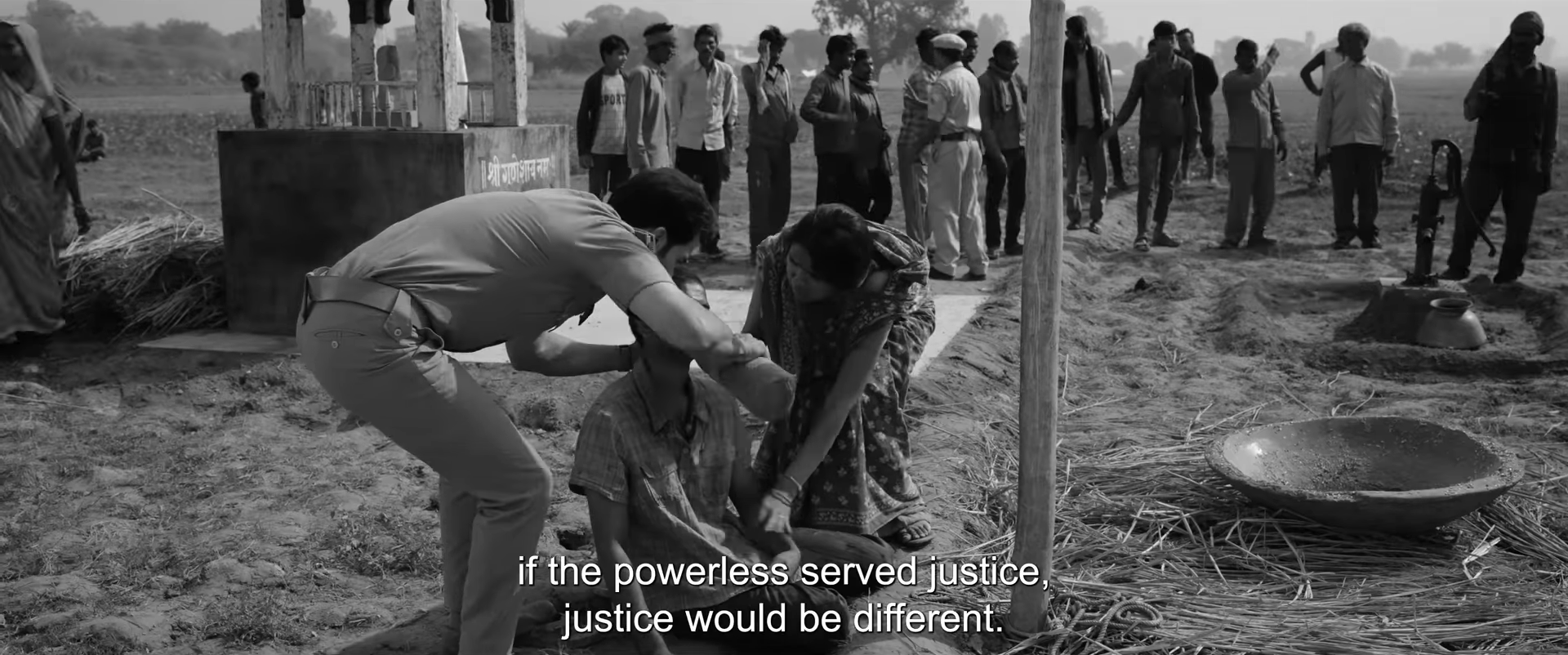 Bheed doesn't preach about a perfect society, like most films do. Nor does it offer hollow solutions that are obsolete for a country like ours. It just indirectly brings up the difference between equity and equality. Because when we do not have access to the same resources, how can the same 'solutions' work for everyone? And hence a lot of actions and decisions led to unjust treatment. Like how migrants were insensitively sprayed with disinfectants – another scene in the film.
Everyone lost someone or something during the pandemic, so it was a period of grieving. And certainly we cannot prioritize someone's loss or issues over others'. But, the mere acknowledgment could've made a huge difference. It was, however, our lack of empathy that made it worse for some people (over others), more than it already was. To think that discrimination was still part of all of this injustice, during a time when the world was crumbling with a problem, that had no answer, is disturbing.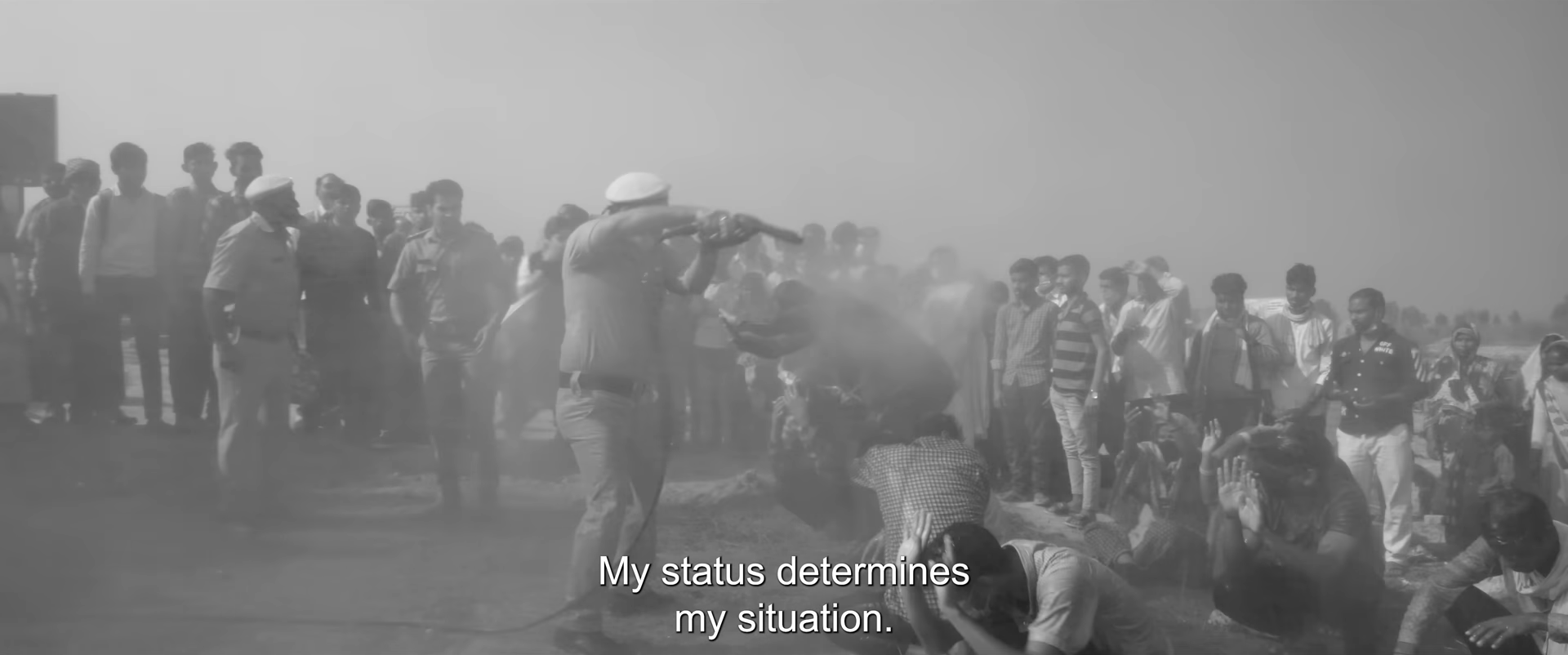 So Bheed is two things. 1. A slap in the face that reminds us of all the times we've overlooked our privileges. And the fact that if we do, for most of us, it lasts as long as it is comfortable. Because the moment we have to step in someone else's shoes, it gets tough and that's when we feel like "we don't deserve it". 2. Yet another eye-opener, that we need media to act like the pillar that it is. Because when a mainstream film tells more truth than media tried to, there's something deeply wrong.
All images are screenshots from the trailer on YouTube.