Over a 100 years ago Dadasaheb Phalke released the first movie of Indian cinema and since then, movies have gone on to become a regular part of our lives . The journey from black-and-white cinema to colour has been an enthralling one. However, in the age of computer graphics, 3D screenings and other technologies taking over in Bollywood, there still are some black-and-white movies from yesteryear that we can watch any time and still be impressed. Here are 18 of them:
1. Mahal (1949)
Directed by Kamal Amrohi, this was India's first reincarnation suspense thriller. Hari Shankar (Ashok Kumar) plays a man who becomes obsessed with the ghost of the beautiful Kamini (Madhubala) after moving into a mansion (Mahal). The movie also shot Lata Mangeshkar to instant fame for the song "Aayega Aanewala".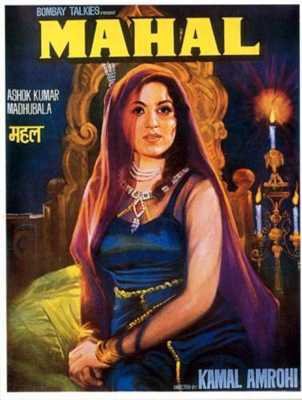 2. Do Bigha Zameen (1953)
This was the first movie to win the Filmfare Award for Best Movie. Directed by Bimal Roy, it shows the struggles of a farmer whose two and a half acres of land has been acquired by a landlord due to his debts and how he struggles to pay it off. The movie stars Balraj Sahni and Nirupa Roy.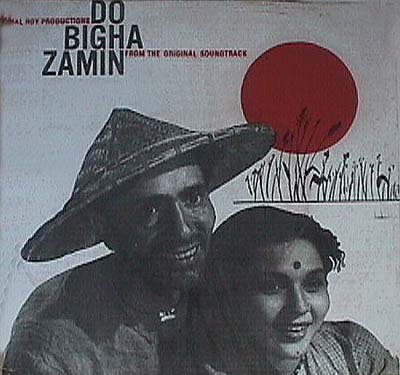 3. Boot Polish (1954)
Produced by Raj Kapoor and directed by Prakash Arora, the movie revolves around two pre-teen kids who are left in the care of an evil aunt and start polishing shoes for a living against her will. The masterpiece also won the Filmfare Award for Best Movie.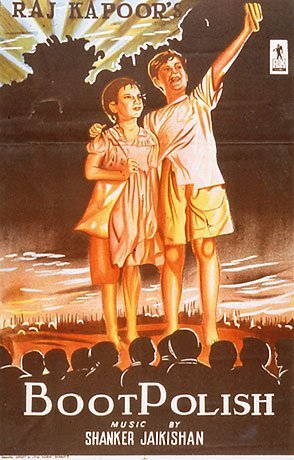 4. Jaagte Raho (1956)
A Raj Kapoor-starrer directed by Amit Maitra and Sombhu Mitra shows the story of a poor villager who moves to the city in search of a better life. He soon realises the evils of the so-called 'civilised society' as he enters into a predicament. There is also a Bengali version of the film.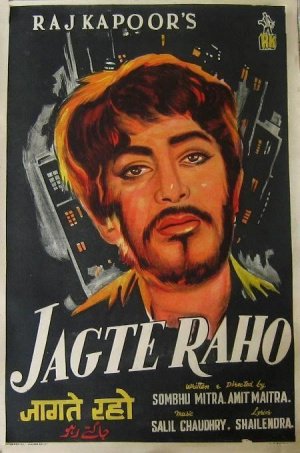 5. Pyaasa (1957)
Guru Dutt not only acted in this movie but also directed and produced it. He plays Vijay, a passionate poet who is often ridiculed for his work until he runs into a warm-hearted prostitute, Gulabo (Waheeda Rehman).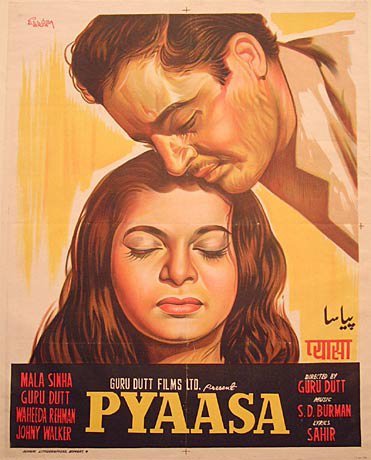 6. Chalti Ka Naam Gaadi (1958)
A comedy film that stars Kishore Kumar, his two brothers Anoop Kumar & Ashok Kumar and the charming Madhubala. The three bothers run a car repair service. Ashok Kumar, who is the eldest, hates women and does not want any of the brothers to associate with them. However, the story gets really interesting when the other two fall in love.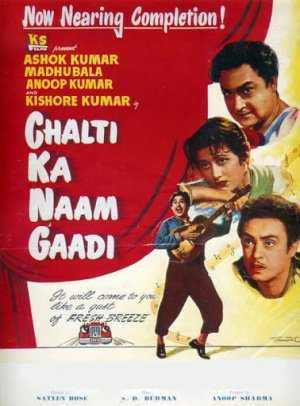 7. Love In Simla (1960)
The movie stars Sadhana and Joy Mukherjee. Sadhana, who is an orphan, is often ridiculed by her relatives for her looks. Fed up of these remarks, she decides to make a move on her cousin's better half and tries to woo him. Apart from the movie being a great hit, this movie also threw into limelight her famous hairstyle, the 'Sadhana Cut'.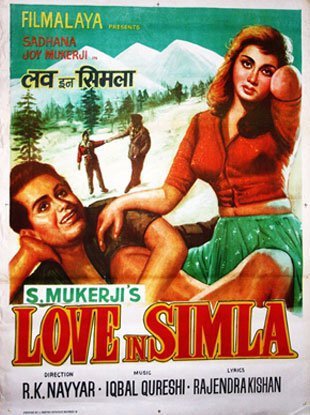 8. Mughal-E-Azam (1960)
This is probably one of the most famous movies in the history of Indian cinema. It had the highest production value at that time and the highest grossing as well, a record it held for 15 years. The epic shows the love and struggles of the Mughal Prince, Salim, and a court dancer, Anarkali. The movie starred Prithviraj Kapoor, Dilip Kumar and Madhubala. It was the first movie back then to have a song sequence in colour and the first to be digitally coloured and re-released in 2004. Over 40 years later, it topped the charts again.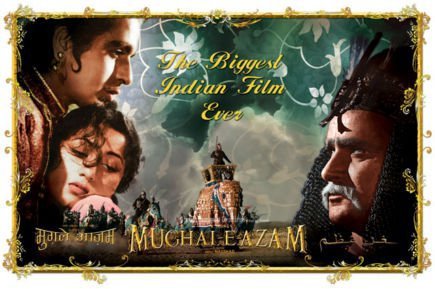 9. Kala Bazar (1960)
The movie is produced by Dev Anand and directed by Vijay Anand, who both star in the movie alongside Waheeda Rehman. Raghuvir (Dev Anand), who is a poor bus conductor, gets into the black marketing business to make a quick buck and shoots to instant success. But things go topsy-turvy as Raghu falls in love with Alka (Waheeda Rehman) who herself is caught in two minds.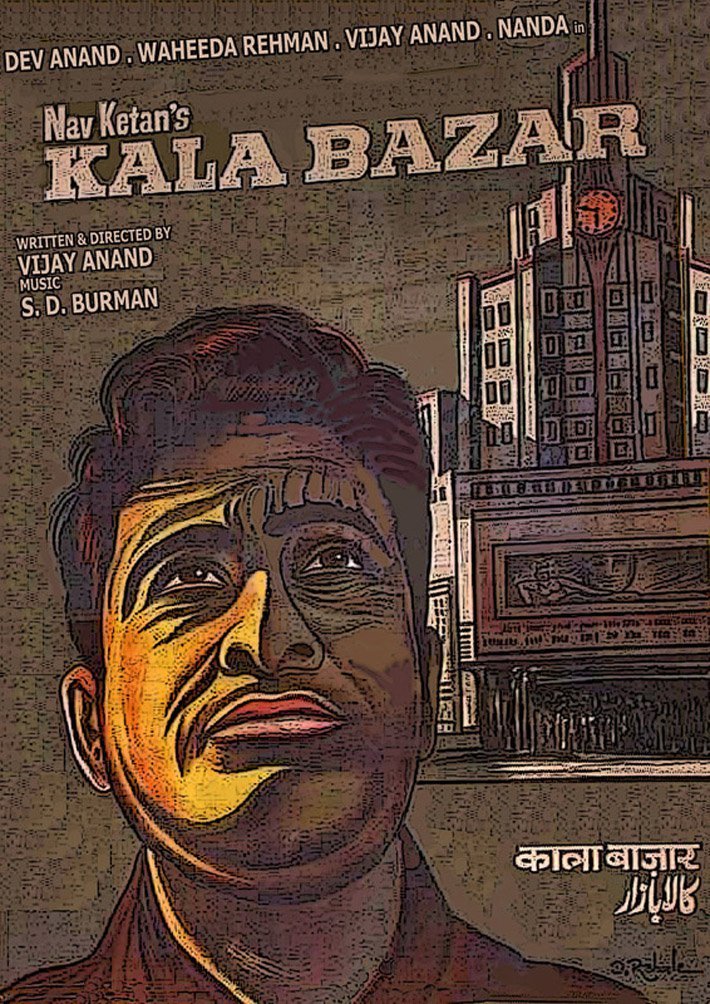 10. Hum Dono (1961)
Another Dev Anand-starrer shows two similar looking army officers, one of whom, Major Verma, is believed to be dead while on a mission. The other Mahesh Anand, however, has to break the news to the officer's family. Upon arrival though, they welcome him thinking that he is Verma. However, things take a turn for the worse when he can't bring himself to tell them the truth and his other life catches up to him as well.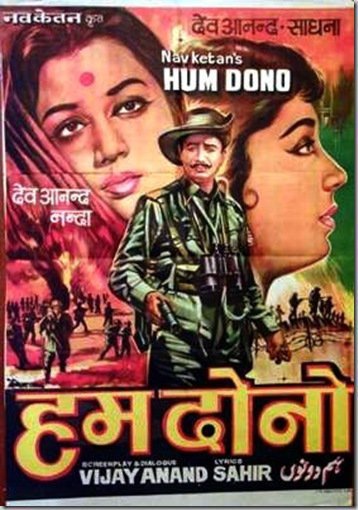 11. Sahib, Bibi Aur Ghulam (1962)
Set in colonial Calcutta, the movie shows the acting brilliance of Meena Kumari and Guru Dutt. It also stars Waheeda Rehman. The story revolves around Chhoti Bahu (Meena) who tries to woo back her husband who has been frequently unfaithful to her. Her servant Bhootnath (Dutt) who is saddened by her attempts to get her husband back on track, agrees to help her. The movie earned commercial and critical acclaim.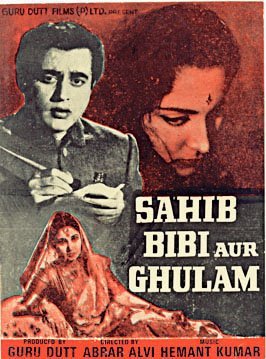 12. Half Ticket (1962)
The movie shows Kishore Kumar pretending to be a dimwitted child in order to get a half ticket to Bombay. But he does not know that Pran (a diamond thief) has hidden his loot on him thinking that he is a child. Kumar also meets Madhubala on the train journey and falls in love with her. There is love, comedy and mystery as the story unfolds.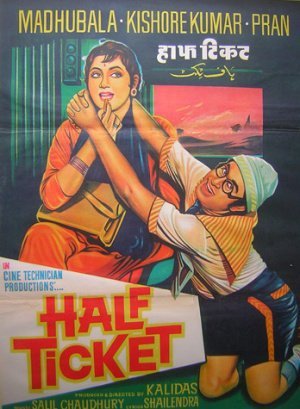 13. Bandini (1963)
The last feature film to be directed by Bimal Roy. The movie won a total of 6 Filmfare Awards including Best Film, Best Director and Best Actress. Bandini means imprisoned. The movie features Nutan who gives an awe- inspiring performance as a murderer who is serving a life sentence.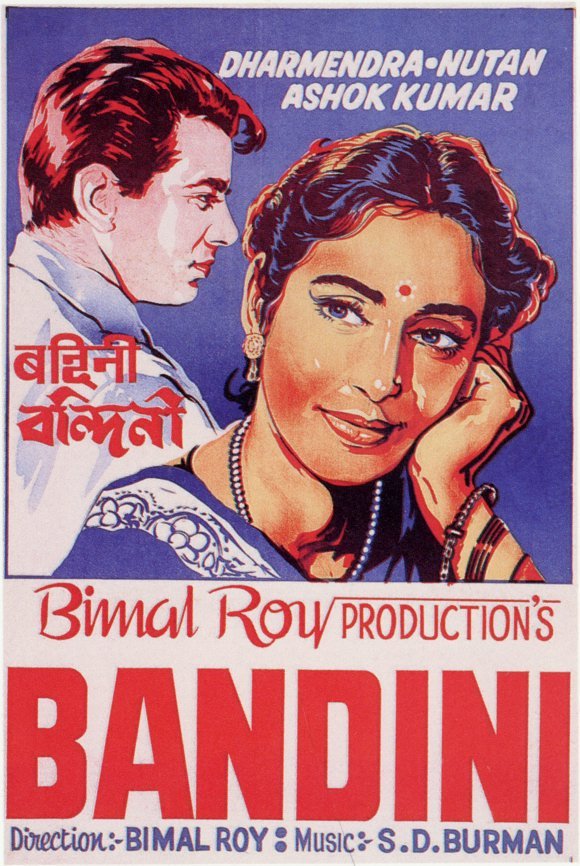 14. Dosti (1964)
Directed by Satyen Bose, the story is about two friends Ramu (Sushil Kumar) and Mohan (Sudhir Kumar) who randomly meet on the streets of Bombay. Ramu is a cripple and Mohan is blind but they form a strong bond and decide to support & stand by each other. The movie was declared a super hit at the box office, winning 6 Filmfare Awards including Best Story and Best Film.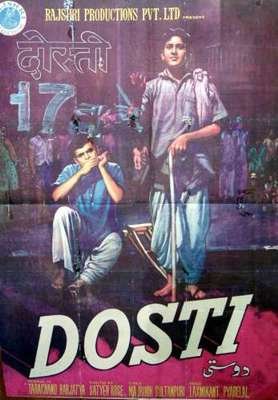 15. Anupama (1966)
The title itself means 'Incomparable'. Starring Dharmendra and Sharmila Tagore, the story is about an introvert girl Uma (Sharmila Tagore) who is set to marry Arun (Deven Varma), a young engineer returning from abroad but instead starts falling for his friend Ashok (Dharmendra).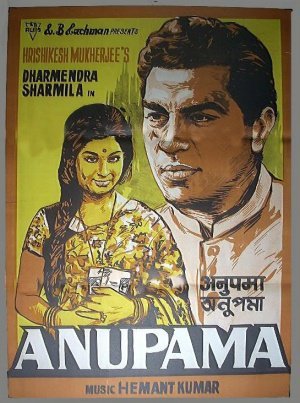 16. Baharon Ke Sapne (1967)
Starring the first superstar of Bollywood, Rajesh Khanna, along with Asha Parekh, the movie is about young Rammaiya, who gains a graduate degree but can't find employment and has to move make to his village and work in a mill from where his father had been fired. He is loved by his co-workers but finds himself against the management of the mill and this leads to confrontations and murder.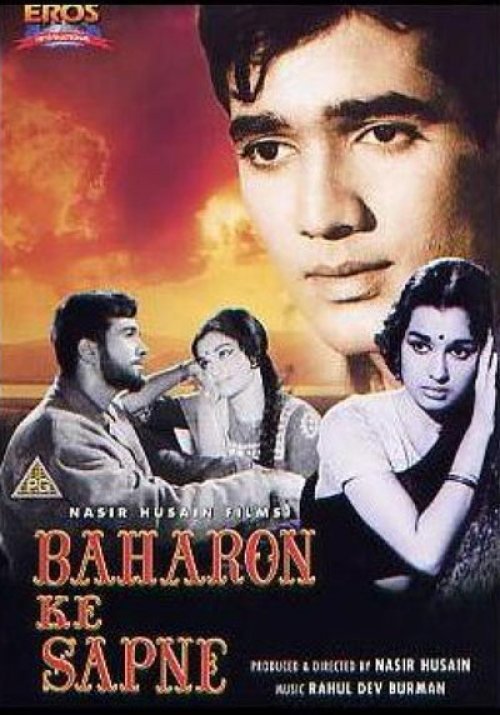 17. Raat Aur Din (1967)
A cult movie that shows the brilliance of Nargis. The plot is about Varuna (Nargis) who meets Pratap (Pradeep Kumar) in Shimla and both are instantly attracted towards each other, resulting in their marriage. But Pratap notices something weird about his wife and starts to believe that she is leading a double life while in fact she has multiple personality disorder. Nargis won the National Film Award for Best Actress for her role as Varuna.
18. Khamoshi (1969)
A remake by Asit Sen of his own Bengali film Deep Jwele Jaai, it features one of the best performances by Waheeda Rehman alongside Rajesh Khanna. The movie follows the story of a nurse who falls for a patient suffering from depression and helps to cure him but finds trouble in confessing her feelings.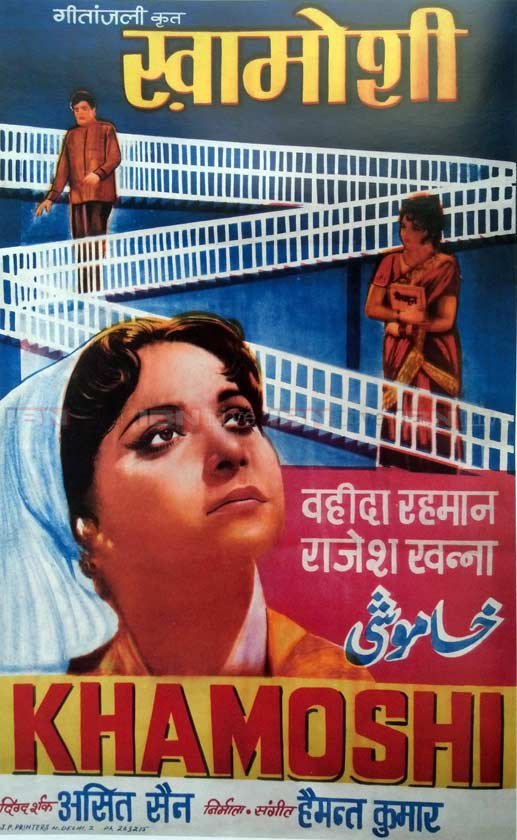 Bollywood has produced some great moments on screen. Though many movies have been digitally remastered in colour, it's safe to say that their charm lies in the original black & white reels. This list is actually endless so list down some of your old favourites in the comments below.