Friendship has been an engrossing theme for Bollywood with several movies being dedicated to this special bond. Some movies explore friendship from unusual angles, some depict what we experience everyday. Here's a list of 33 Bollywood movies that redefined friendship:
1. Rock On! (2008)
The movie tells the story of four friends and the struggles in their lives. The way their friendship stood the test of time and emerged stronger after a bout of misunderstandings struck a chord with all.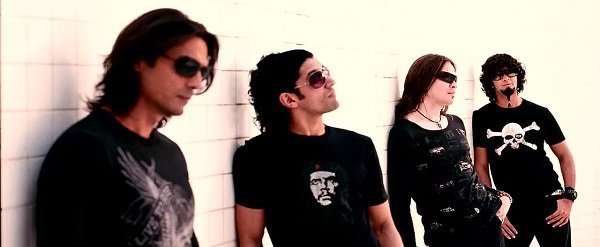 Source: Blogspot
2. Dil Chahta Hai (2001)
All of us identified with either one of Akash, Sameer or Sidharth. If not, we definitely have a friend who does. This movie was responsible for all those reunions with long-lost friends.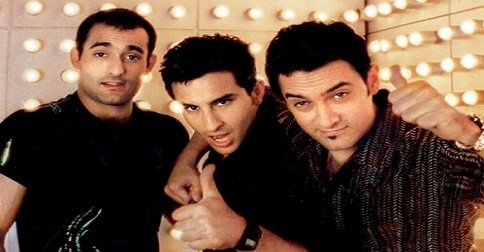 Source: Bollyspice
3. Kuch Kuch Hota Hai (1998)
Pyar dosti hai. This movie popularized the ideas of Friendship's day and friendship bands in India. The Bro-love between Anjali and Rahul which blossoms into love later tried to express how friendship is the first step towards falling in love.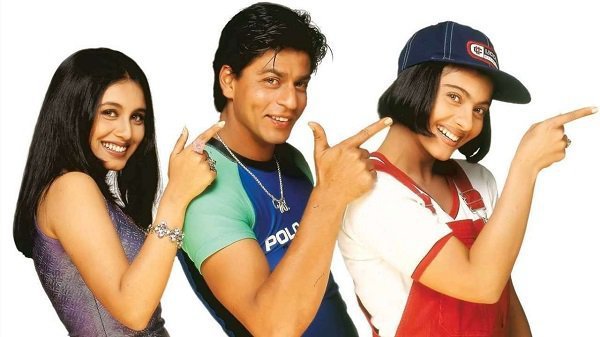 Source: Blogspot
Check Out – Hidden Messages On The 'F.R.I.E.N.D.S' 
4. Ek Main Aur Ekk Tu (2012)
This movie was an absolute contradiction to Kuch Kuch Hota Hai. It establishes how pyar might succeed dosti but not necessarily. It breaks the stereotype that ladka ladki kabhi dost nahi ban sakte . A refreshing take.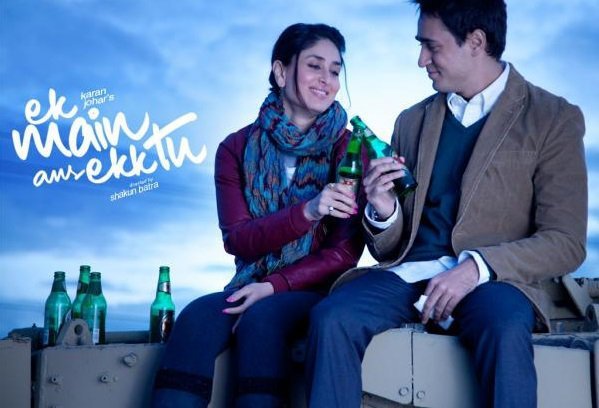 Source: Fanpop
5. Dosti (1964)
Probably the oldest story about friendship in Bollywood, this movie tells the story of two friends Ramu and Mohan who help each other through hardships. A true example of the proverb of 'friend in need'.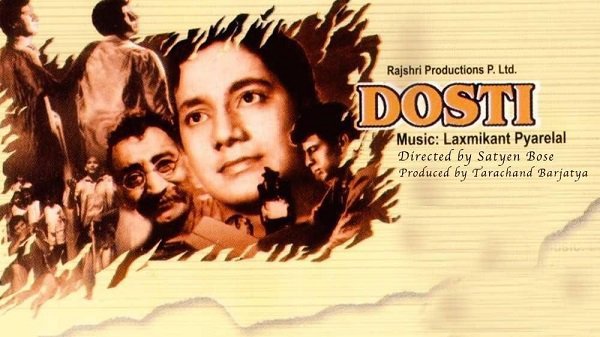 Source: Boxtv
6. Dostana (2008)
The awkward friendship that two straight men pretending to be gay share is depicted in this movie. Though you'll wish they'd stop letching at Priyanka when they claim to be her friend, in the end they prove how important her friendship is to them.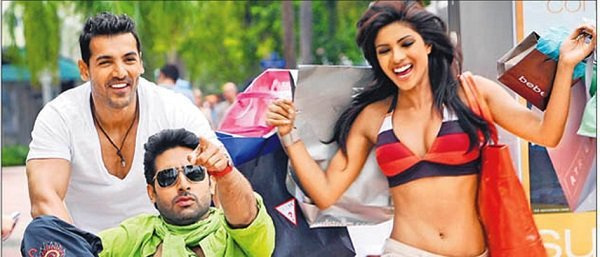 Source: creativesulekha
7. Anand (1971)
The story of how a terminally-ill patient teaches his doctor-turned-friend the lessons of life, is one of the most touching stories of friendship. The rendering of the title role by Rajesh Khanna has made sure that the story of this friendship stays imprinted on our hearts forever.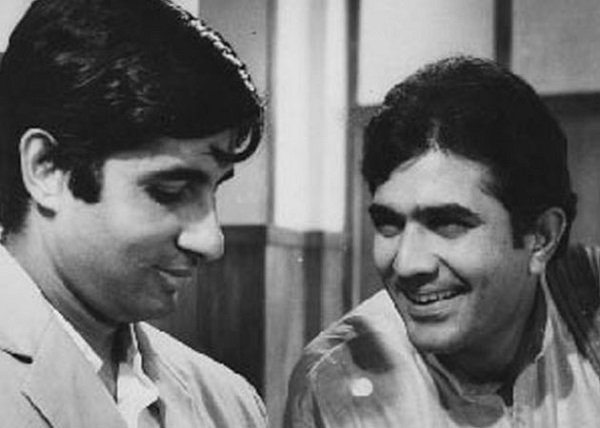 Source: ahashare
Read More – Facts About F.R.I.E.N.D.S
8. 3 Idiots (2009)
The story of Rancho, Raju and Farhan is so touching yet so funny, we can't help but watch this one again and again. The sheer simplicity of their friendship wins our hearts and makes us think of the friends we made in college and that one crazy friend who always thought out of the box.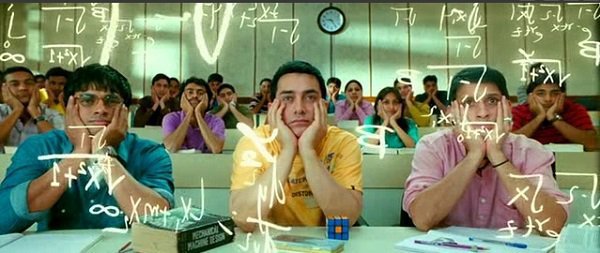 Source: wordpress
9. Munna Bhai MBBS (2003)
The friendship of a goon and his left hand-aid, this one won our hearts with the dialogues which professed the importance of each other in their lives.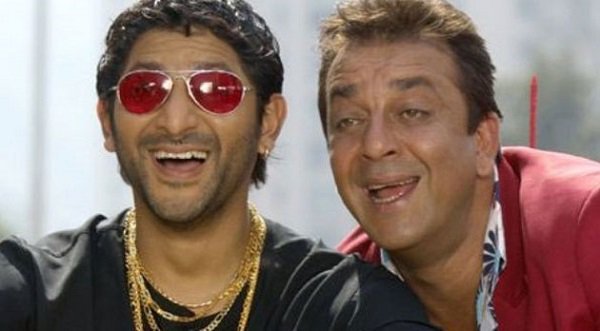 Source: movies ndtv
10. Sholay (1975)
One of the most watched movies of Bollywood, Sholay  was the journey of two friends Jai and Veeru. The song Ye dosti hum nahi todenge has become synonymous with friendship.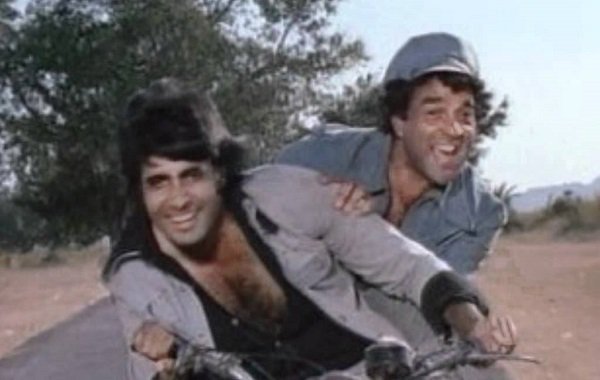 Source: YouTube
11. Rang De Basanti (2006)
Rakeysh Omprakash Mehra succeeded in adapting the story of India's freedom fighters in contemporary time by telling the story of a group of friends who decide to raise their voice against the injustice of the Indian army for the sake of their friend. They choose to die bravely for their friend which has brought tears in our eyes time and again.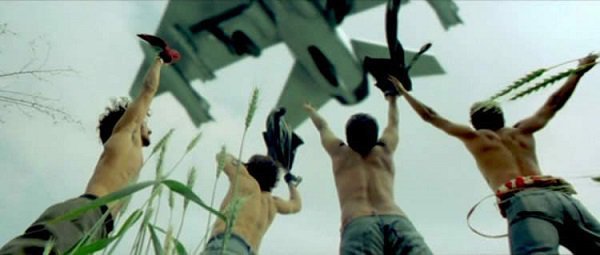 Source: uiowa
Read More – Healthy Ways To Deal With Friendship Breakups
12. Wake up Sid (2009)
The coming of age story of Sid is a new-age tale of friendship. Sid's friendship with Ayesha makes him responsible and independent. She not only shares her apartment with her, she also finds him a job he likes and helps him find himself.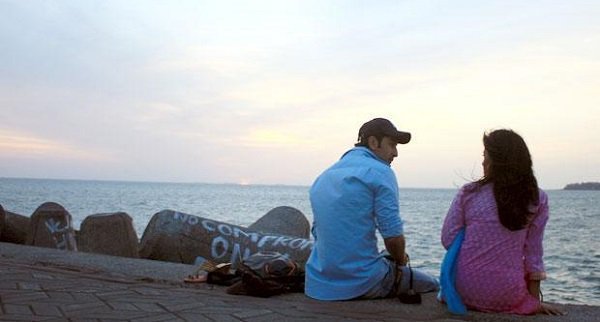 Source: pinkvilla
13. Jaane Tu Ya Jaane Na (2008)
The story of Aditi and Jay and their friends, Jaane Tu Ya Jaane Na is close to our hearts because we have at least one friend who resembles one of them.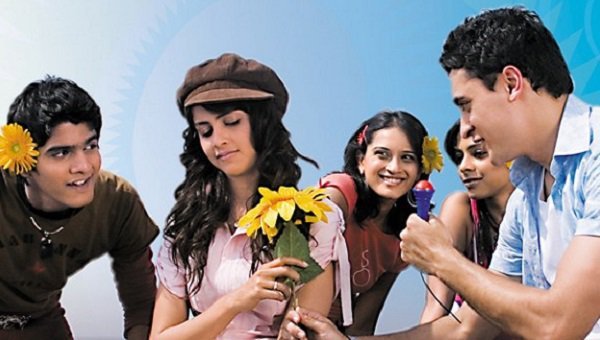 Source: Channel14
14. English Vinglish (2012)
This is the story of an Indian housewife who makes the most unusual set of friends in the city of New York because of her desire to learn English. The students in the class bond over the need to learn a language and instil a confidence in her. Her friendship with a fellow French classmate is beautifully depicted.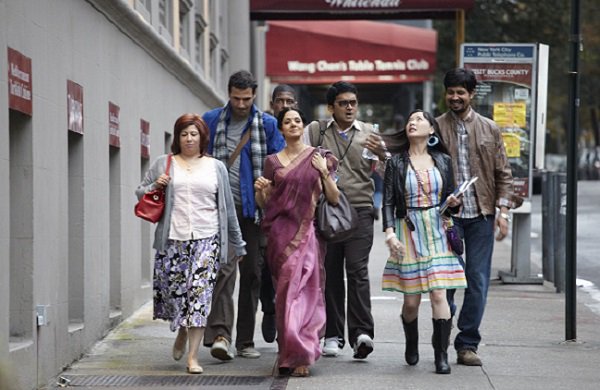 Source: versicherung
15. Yeh Jawani Hai Deewani (2013)
Kabir's story is the story of his friendship with Aditi and Avi and Naina. The movie shows how one is alone without friends and true happiness can be found only when one's true friends are around.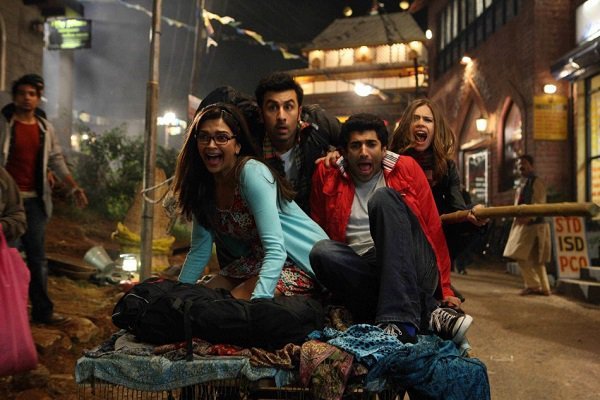 Source: IBtimes
16. Student of The Year (2012)
The story of how competition sows the seeds of separation between two friends and how they finally reunite, this movie made us cry and miss our old friends and was responsible for many reunions.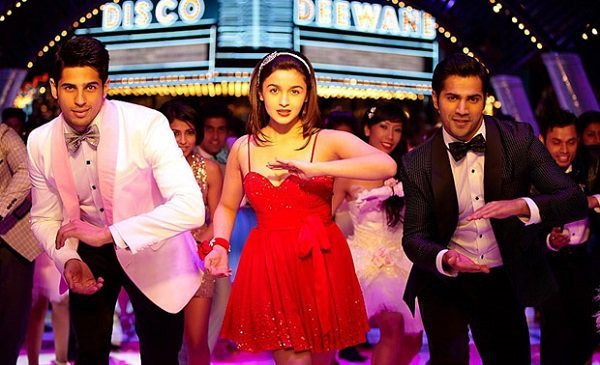 Source: koimoi
17. Kal Ho Naa Ho (2003)
Not just a love triangle, this movie was the story of the friendship Aman, Naina and Sameer share. Because of the friendship between them they are ready to do anything to make each other happy.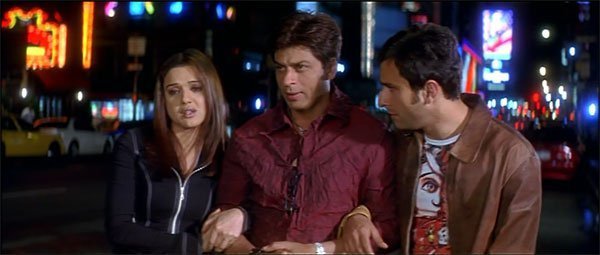 Source: dooleyonline
Check Out – Famous Female Friendships
18. Queen (2014)
Rani travels to Paris for her honeymoon after her fiancé deserts her and refuses to marry her. She finds a friend in Vijaya who builds her confidence and later in Amsterdam, the coy girl shares a room with three men in a hostel and the friendship she shares with them is liberating for her.

Source: Moviemeter
19. Yaarana (1981)
The story of a friend who gives away all he has to see his friend become a singing sensation and his friend who in return never forgets his friend. This movie can be described by the song- tere jaisa yaar kahan, kahan aisa yaarana, yaad karegi duniya, tera mera afsaana..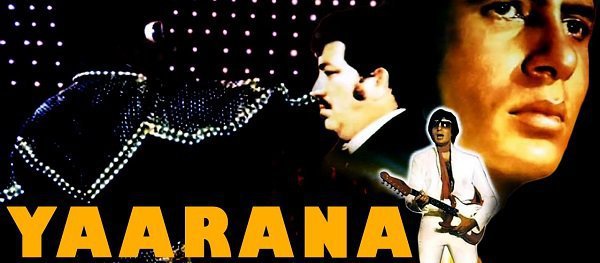 Source: Ovguide
20. Fukrey (2013)
The simple dreams of four slacker boys and how they help each other to achieve these dreams is the story of this movie. They are friends because they are all underperformers and help each other to become better.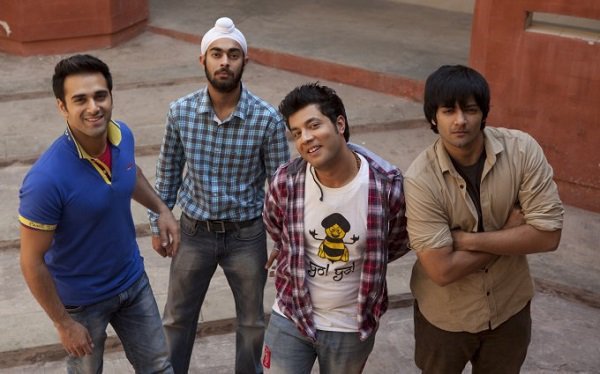 Source: filmibeat
21. Kai Po Che (2013)
Three friends who stick together no matter what are separated forever because of communalist forces. The sacrifice however changes Omi forever. There's regret and a realisation that friendship is a bigger force in our lives than religion or politics.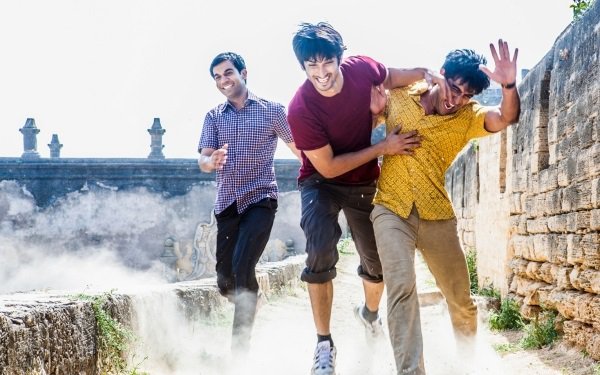 Source: WordPress
22. Iqbal (2005)
An aspiring cricketer and his sister dream of making him play cricket despite financial hurdles.  He is deaf and mute but talented and becomes a cricketer because of the hard work his sister puts in. Their friendship is heart rending.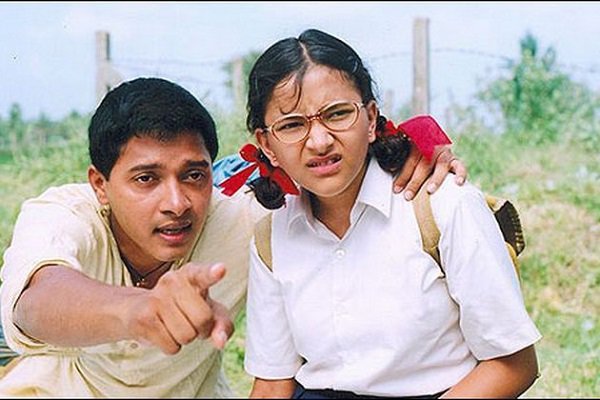 Source: Indiancricketfans
23. Gunday (2014)
Story of two refugees from Bangladesh who strive to build a life for themselves in India, together. They face several hardships but stick together until the end when they choose to die together, instead of living behind bars.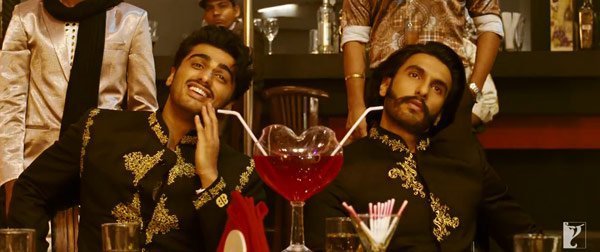 Source: Bollywoodlife
24. Rockford (1999)
The story of how teenage kids help their PT Teacher out of a trap for him. Their friendship is innocent and selfless.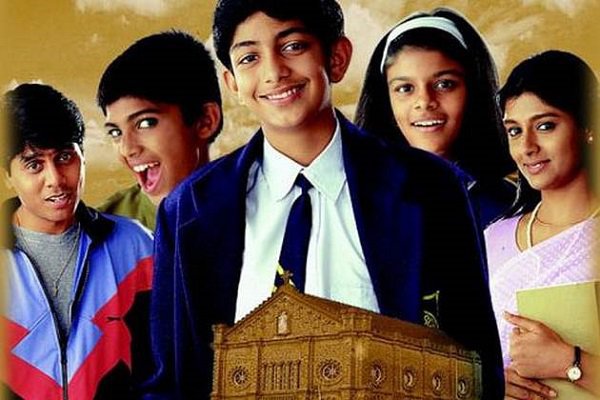 Source: IBNLive
Read More – Dialogues For Every Indian Friendship
25. Haathi Mere Saathi (1971)
Way before Marley and Me came Haathi Mere Saathi, the story of the friendship that Raju shares with four elephants. The movie has brought tears to our eyes often.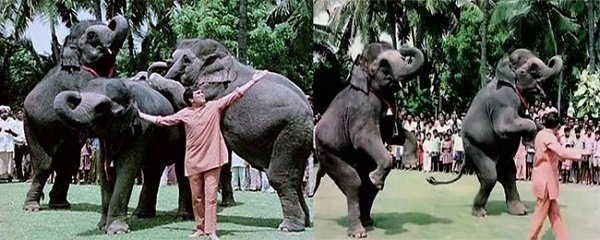 Source: IndiaToday
26. Masoom (1983)
A kid finds relief in the friendship of his stepsisters when he shifts to his father and stepmother's house after his mother's death. They make the big changes in his life a little more bearable.
27. Zanjeer (1973)
Yaari hai imaan mera yaar meri zindagi! Defined that sacrificial tone where you are ready to take a bullet for your friend.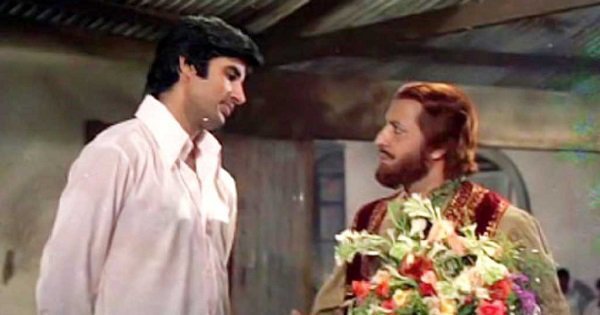 Source: Picphoto
28. Zindagi Na Milegi Dobara (2011)
Three friends meet for a bachelor trip and the journey changes their lives forever. Arjun, Imran and Kabir make us miss our friends every time we watch this movie.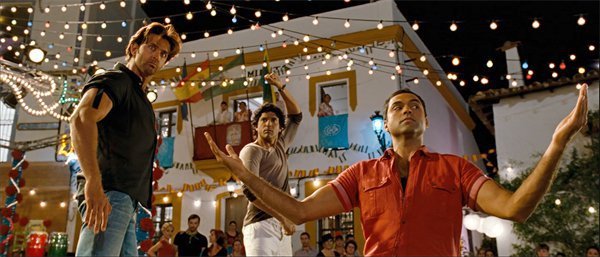 Source: Dooleyonline
Also Read: Bollywood Couples
29. Hera Pheri (2000)
The funniest trio of friends ever seen. The roommates living in Babu Rao's house get together with their landlord in a scheme to earn money because of a mix-up of phone numbers.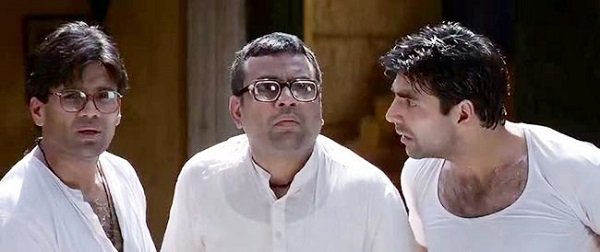 Source: Pixgood
30. Desi Boyz (2011)
Two friends who help each other through money-trouble, girl-trouble and all other kinds of troubles.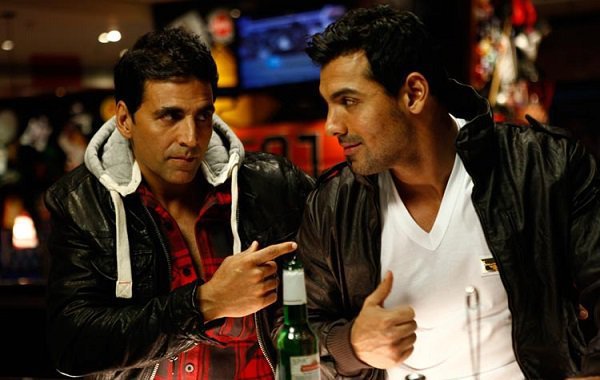 Source: MovieTalkies
31. Koi Mil Gaya (2003)
Rohit's friendship with Jadoo, an alien who accidentally gets left behind on Earth made many of us cry. Jadoo helps Rohit by giving him superpowers while Rohit helps Jadoo return home.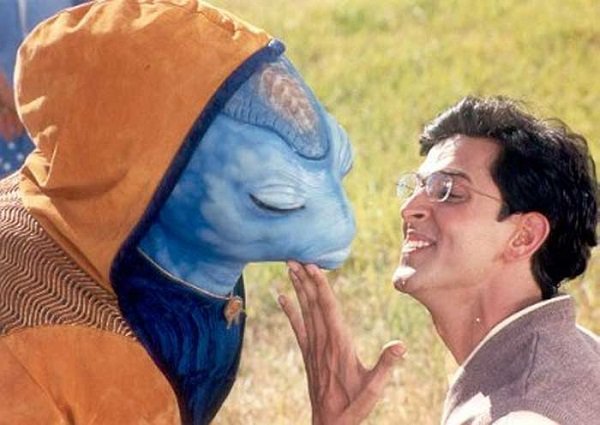 Source: Bollywood
32. Jo Jeeta Wohi Sikandar (1992)
Sanju's friendship with his brother Ratan which makes him fight for the cycling championship was a moving story. Sanju comes to realize how true friends never leave your side while others might befriend you for ulterior motives.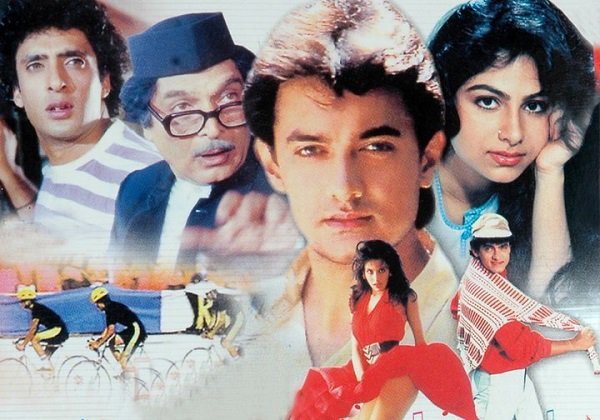 Source: Kariyawasam
33. Andaz Apna Apna (1994)
Amar Prem's nok-jhok friendship won many hearts. We shall always remember how these do mastaane fought and later became amazing friends who helped each other through the difficult times.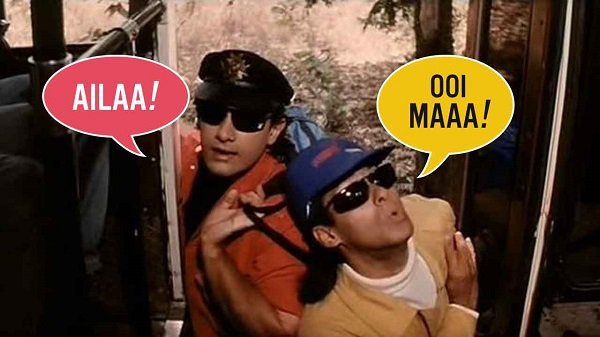 Source: list.ly
These movies are but a few from the vast repository of Bollywood movies which celebrate friendship. There are several more which celebrate the emotion of friendship through beautiful stories.
So which one are you watching tonight with your buddies?
Check out – Bollywood Sports Movies
Checkout – Facts About Friends