Mumbai is the city of dreams- the heart of Indian cinema, Bollywood, also resides here. For years now, Bollywood has truly captured the spirit of Mumbai and has been a muse to many of us. The stories about Bombay now, Mumbai, have always managed to cheer us up to pursue our dreams.
That said, Bollywood celebs who became superstars in Mumbai have a lot to say about the city, and we got it covered for you. Keep reading!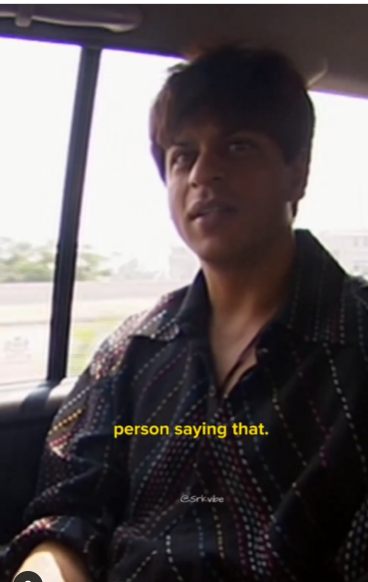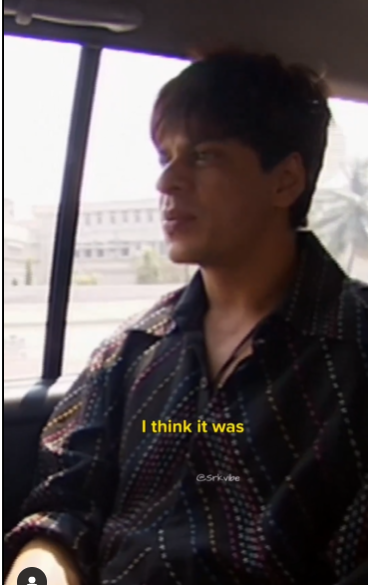 1. Shah Rukh Khan 
The king of Bollywood, SRK is truly a gem, watching him talk soothes our hearts, and we cannot help but blush! During his initial years in Bollywood, SRK shared about his time in Mumbai and recalled how he was overwhelmed by it. From having no connections to being an expensive place to live in, there were so many things SRK had to figure out. He talked about his journey in Mumbai and said the city owns him now.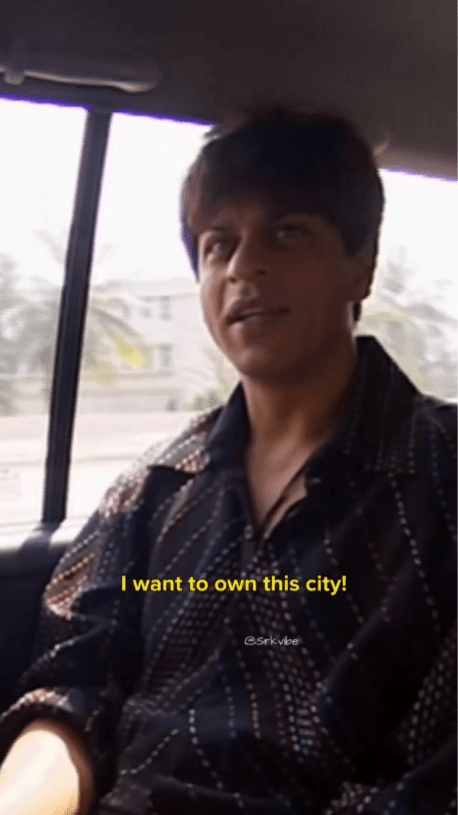 Have a look:
2. Deepika Padukone
Deepika was a successful model in Bangalore before she moved to Mumbai. She talked about her journey to secure assignments and thanked her aunt for taking care of her.
When I was 18 and moved to Mumbai, the big bad city with two suitcases and a dream. I literally started off from scratch following up with every payment that was due to me, following up with banks, writing cheques, making payments, and coordinating with my accountant and that has been my journey.
3. Taapsee Pannu 
Taapsee couldn't find a home in the city because people didn't believe in her profession. She bought a house in Mumbai and talked about how she turned it into a home for her.
This is the day I had my apartment in Mumbai ready, with all interior work done. It was strange that when I left for the shoot of Manmarziyaan I left the old apartment I had taken on rent when I first moved to Mumbai n by the time I finished shooting the film and came back I entered the new apartment. Like a new chapter began just like that.
4. Ayushmann Khurrana
Ayushmann who started his journey as a VJ in Mumbai was in full shock when he moved here. He talked about the lack of space in the city.
I come from a city where there is a lot of focus on cleanliness. When I moved to Mumbai from that city I got a huge shock that there is filth everywhere. A building can crop up anywhere, anything can happen anywhere)
Not just that, his love for food made him bring his cook to Mumbai with him.
I came to Mumbai with a cook. We had one room that we shared. I brought my cook with me because I can't live without food. He didn't have any place to stay so I was like you stay in my room but I need a cook. So I shared a room with my cook.
5. Katrina Kaif
When Katrina moved to Mumbai she surely had a culture shock but always felt a sense of belonging in the city. Katrina was 17 when she came to India and she spoke about her time in Mumbai:
When I came here (Mumbai), I had only Rs 4 lakh. I told myself that if I can make it with this money, I will stay here. If not, I will go back to London and rejoin college. I was only 17 at that time and was modelling. I bought a small apartment near a cemetery. I fear living alone and fear darkness, so I would stay up all night and wait for the sun to come up and then go to bed at five o' clock in the morning and sleep for five hours.
6. Rajkummar Rao
Rao always wanted to be an actor and never had plan B. He shared how with very few resources in Mumbai he made it to the industry.
I moved to Mumbai, but that was tough. There were times when I lived on one Parle-G ka packet a day with just Rs 18 in my bank account. Luckily, I had friends from film school who helped. But I never had a Plan B. I always wanted to become an actor.
7. Yami Gautam
Yami had a lot of pressure to make things work for her and she worked hard to network in the industry. She spoke about her experience in Mumbai and said:
This city tests you and breaks you. There was this time in my life —  I have a piece of land in Himachal Pradesh, and I thought that I would take up farming, if this film does not work.
Yeh bombay mere jaan!
Read more: Films That Captured The Spirit Of Mumbai.