Hello!
Have you found a job yet? Or, have you ever tried finding a job?
Well if you have, then you definitely know how important it is to present a decent resume with points that would somehow impress your employer. 
That single piece of paper is all that'll get you an interview call. You could fill it up with lies and get fucked in your interview or be honest and never get a call in return. Either way, your resume decides your fate. Thankfully, my resume got misplaced when I had appeared for a job here. No wonder I was hired!
Anyway, now my job is to come up with creative ideas so that you guys can kill time. 
So fellas, here are 10 brutally honest resumes of Bollywood movie characters based on the roles they played in these films: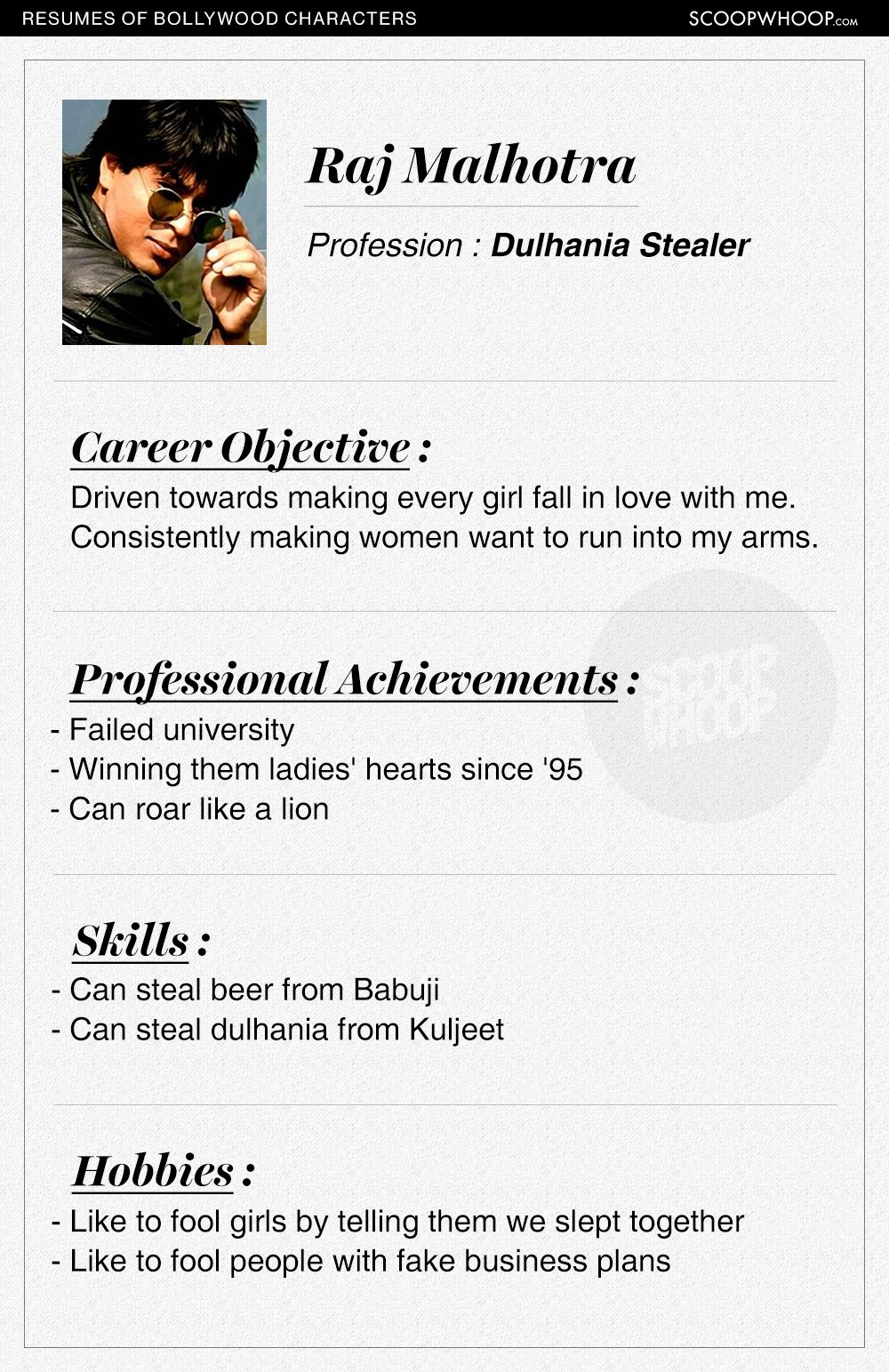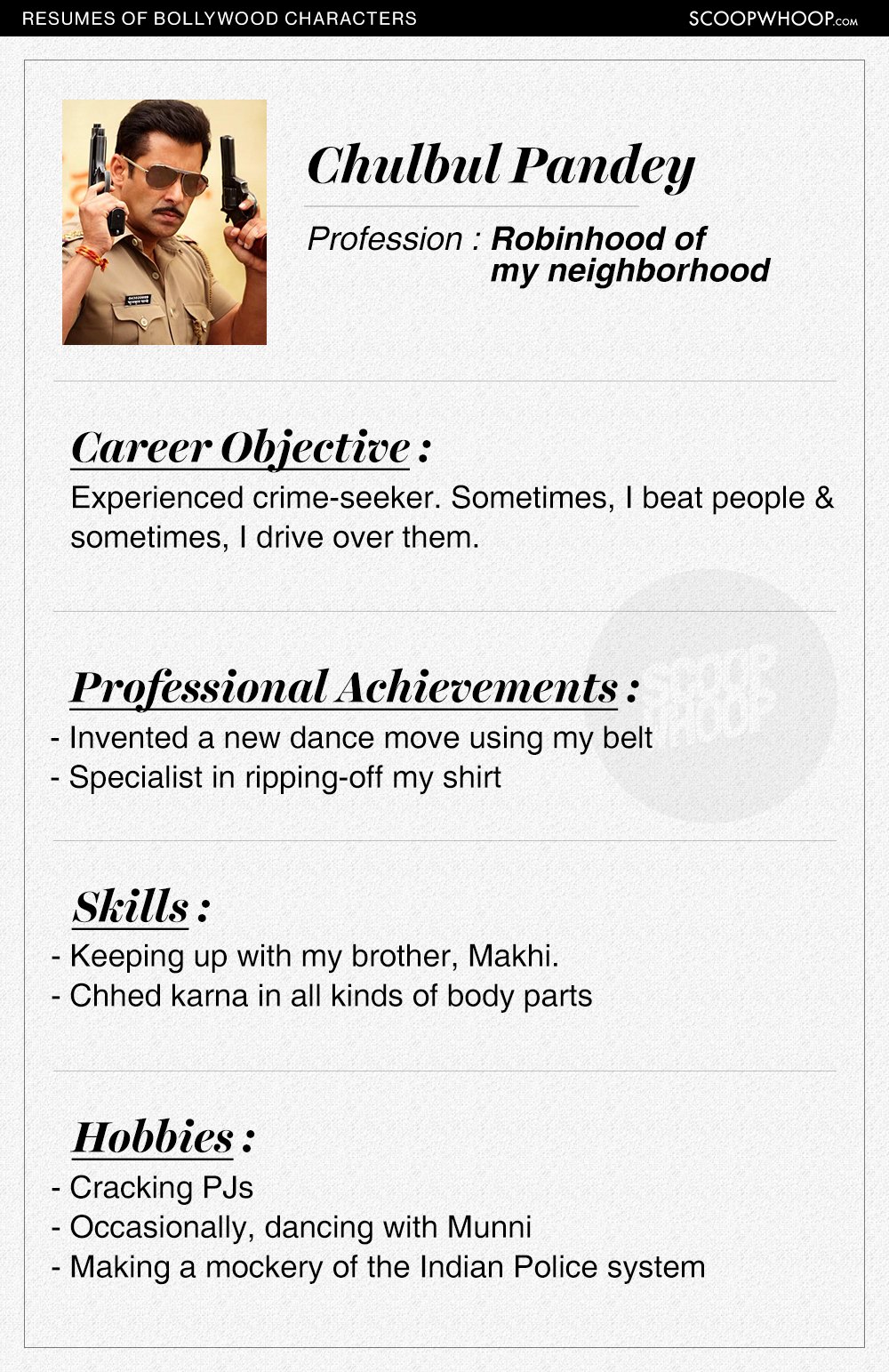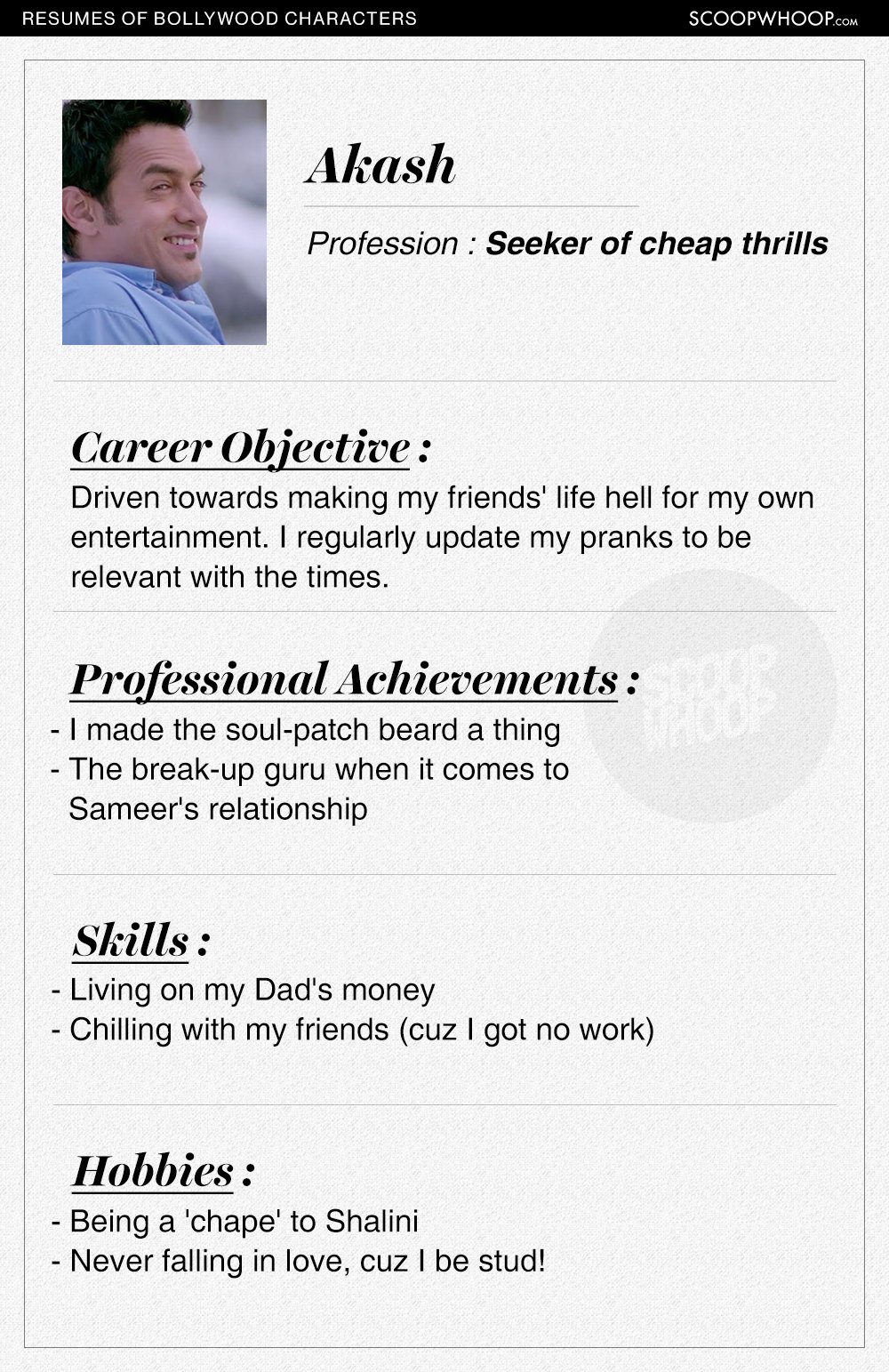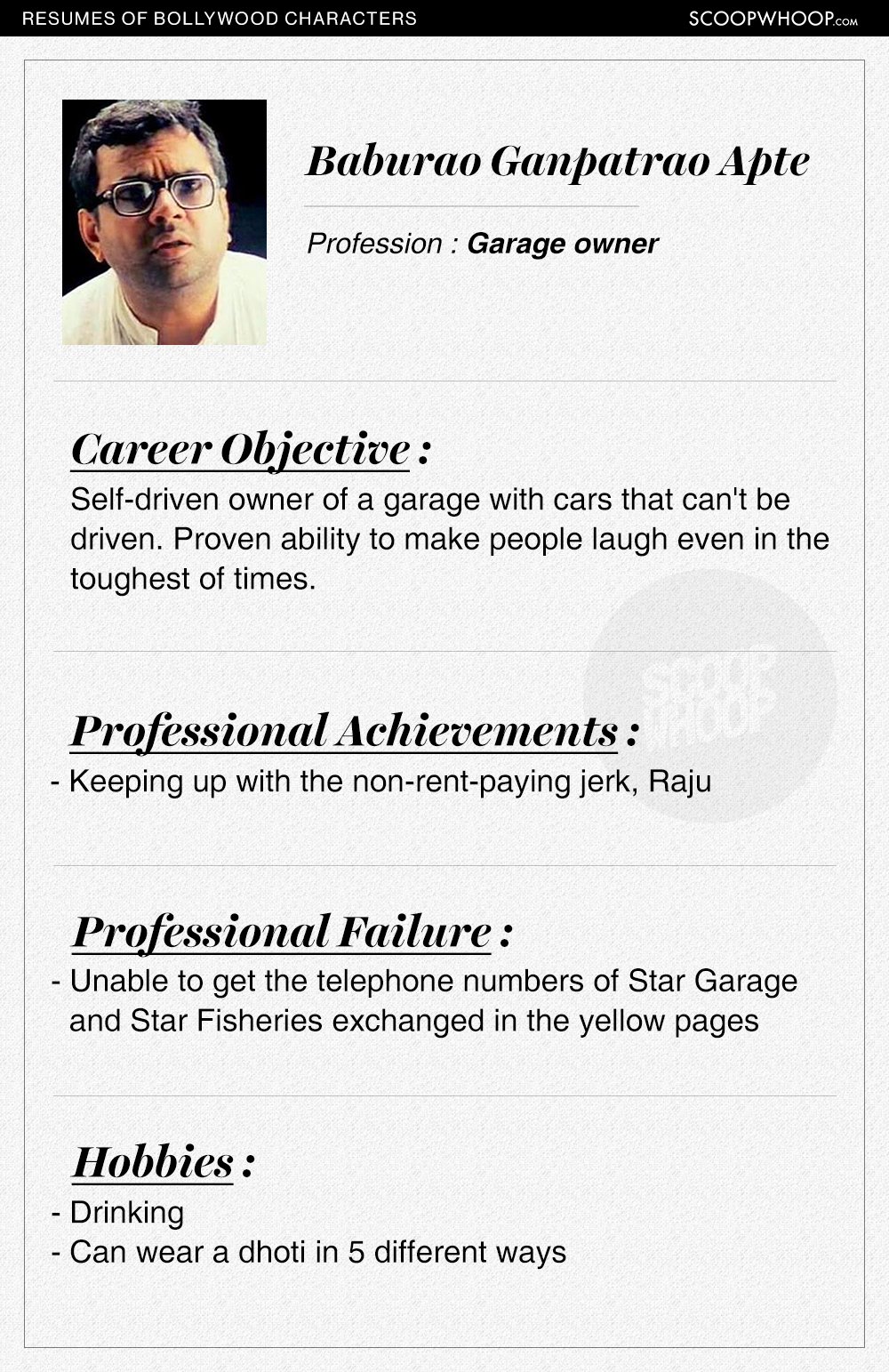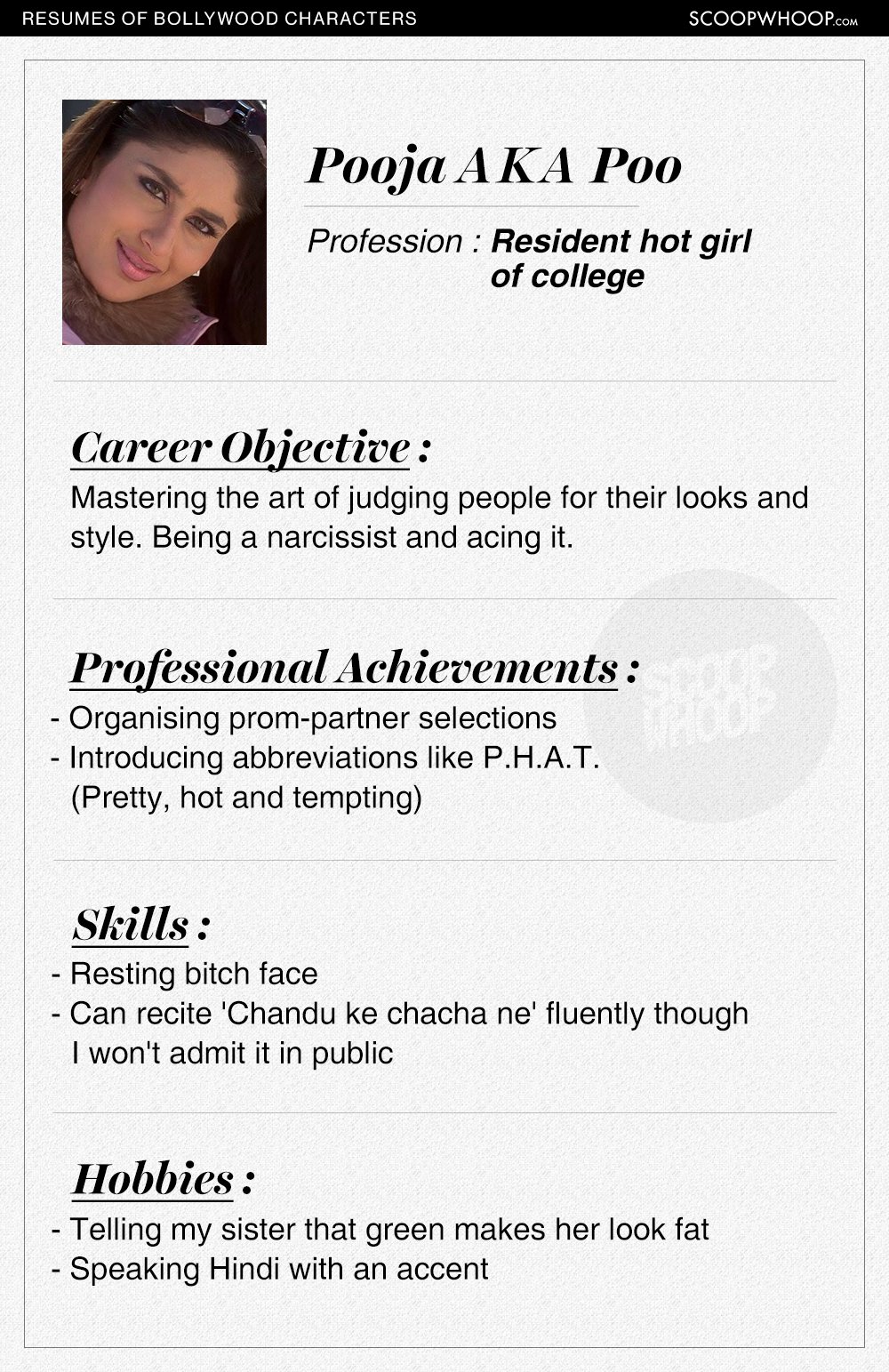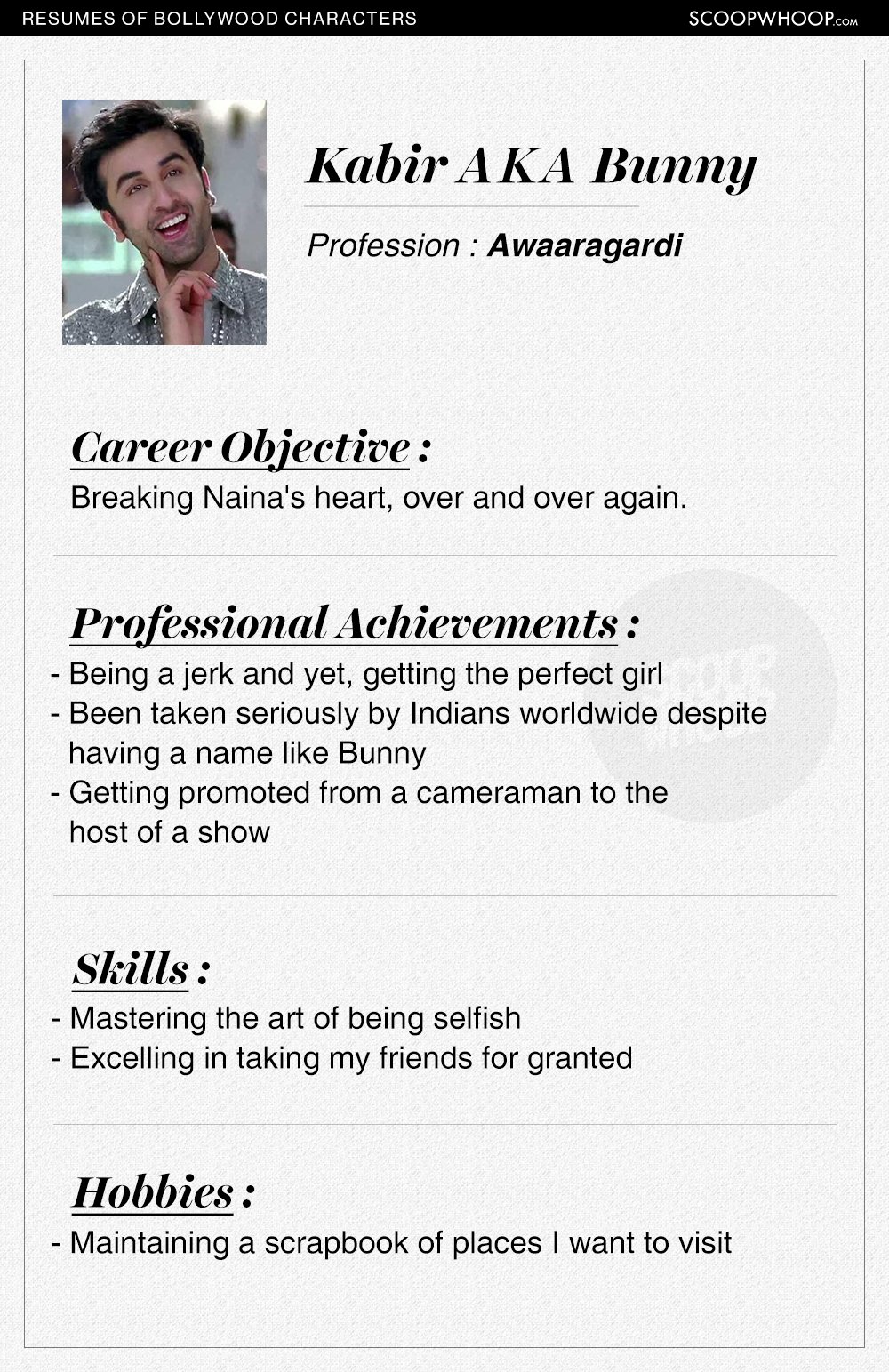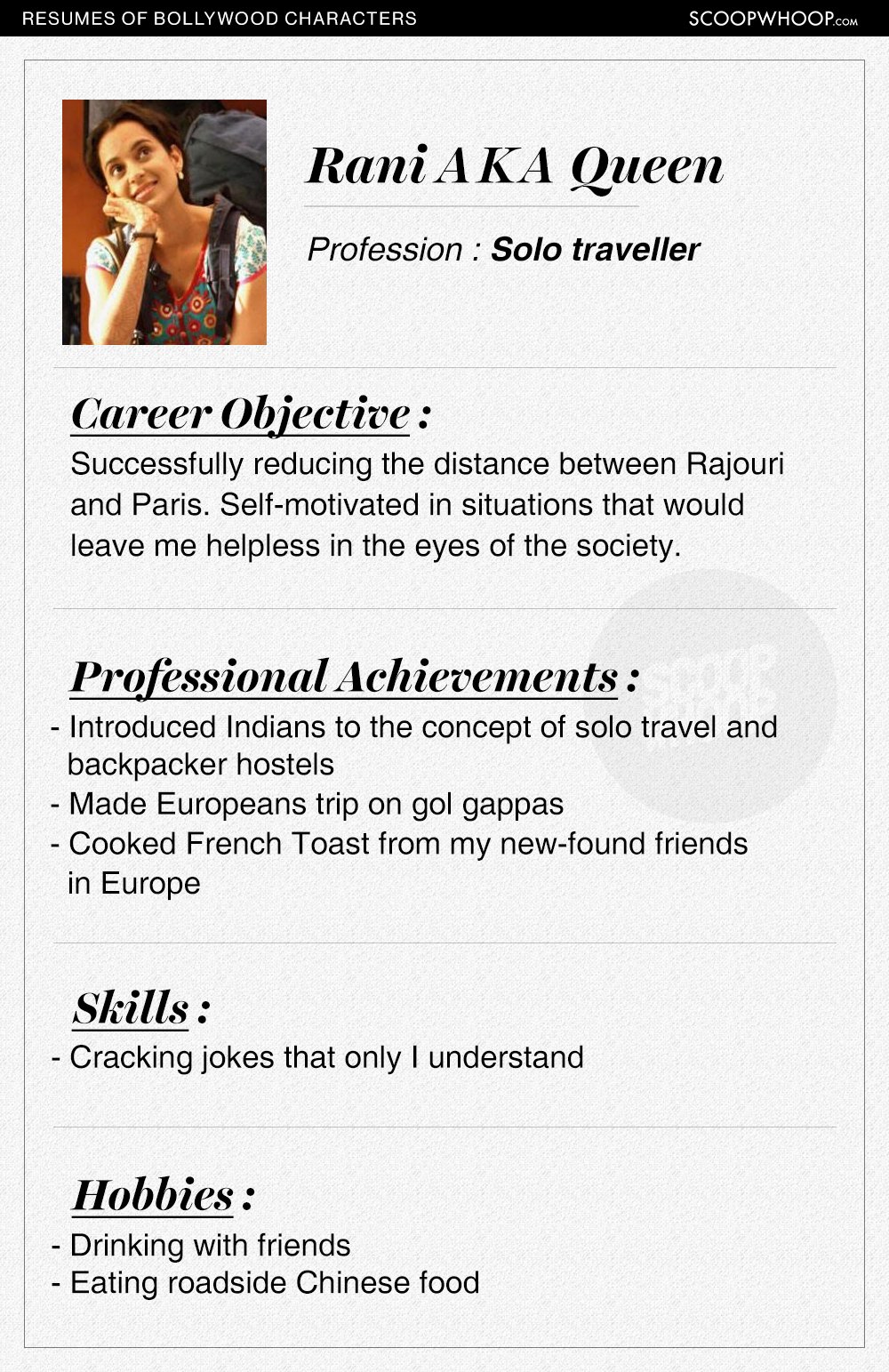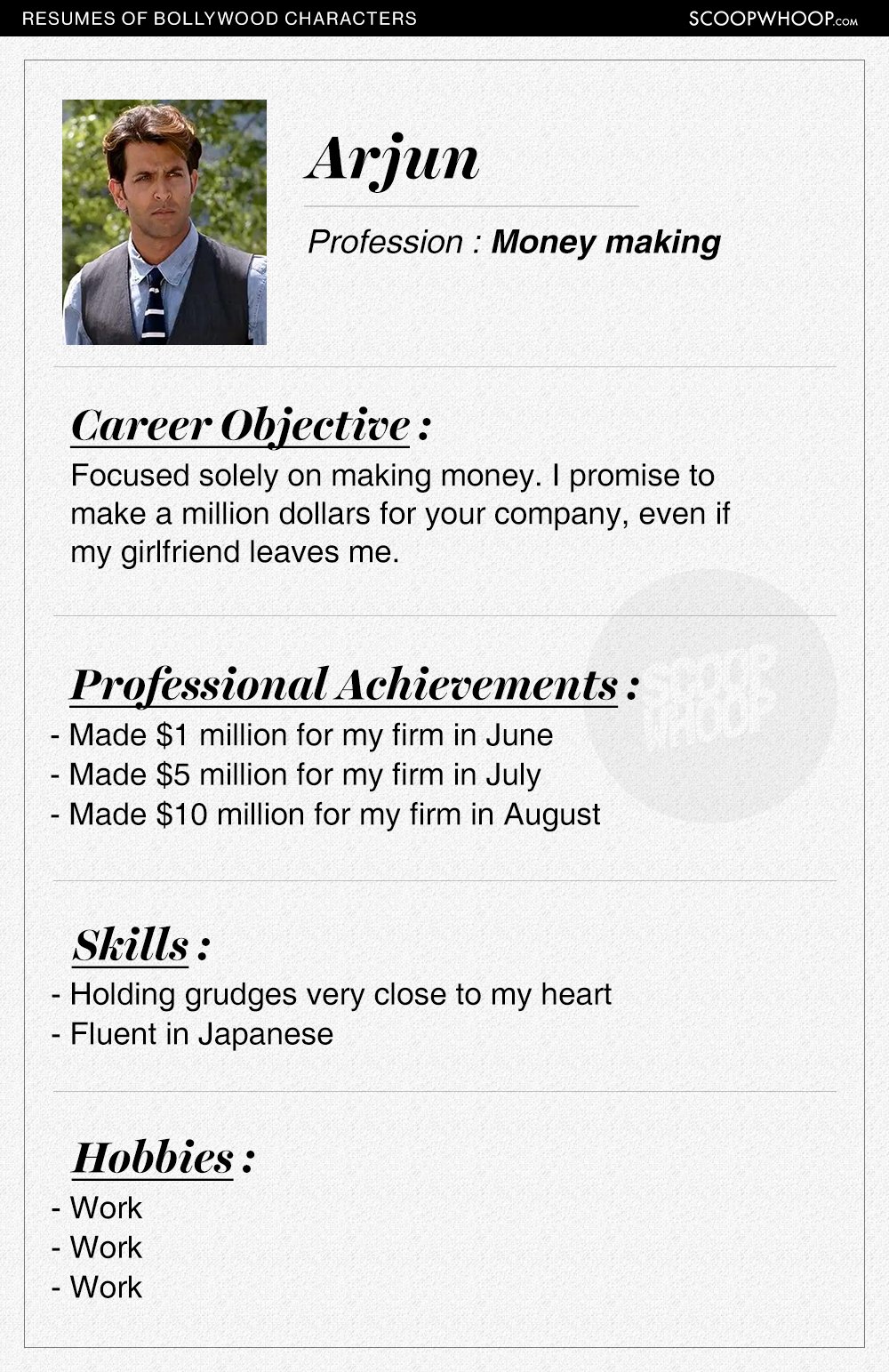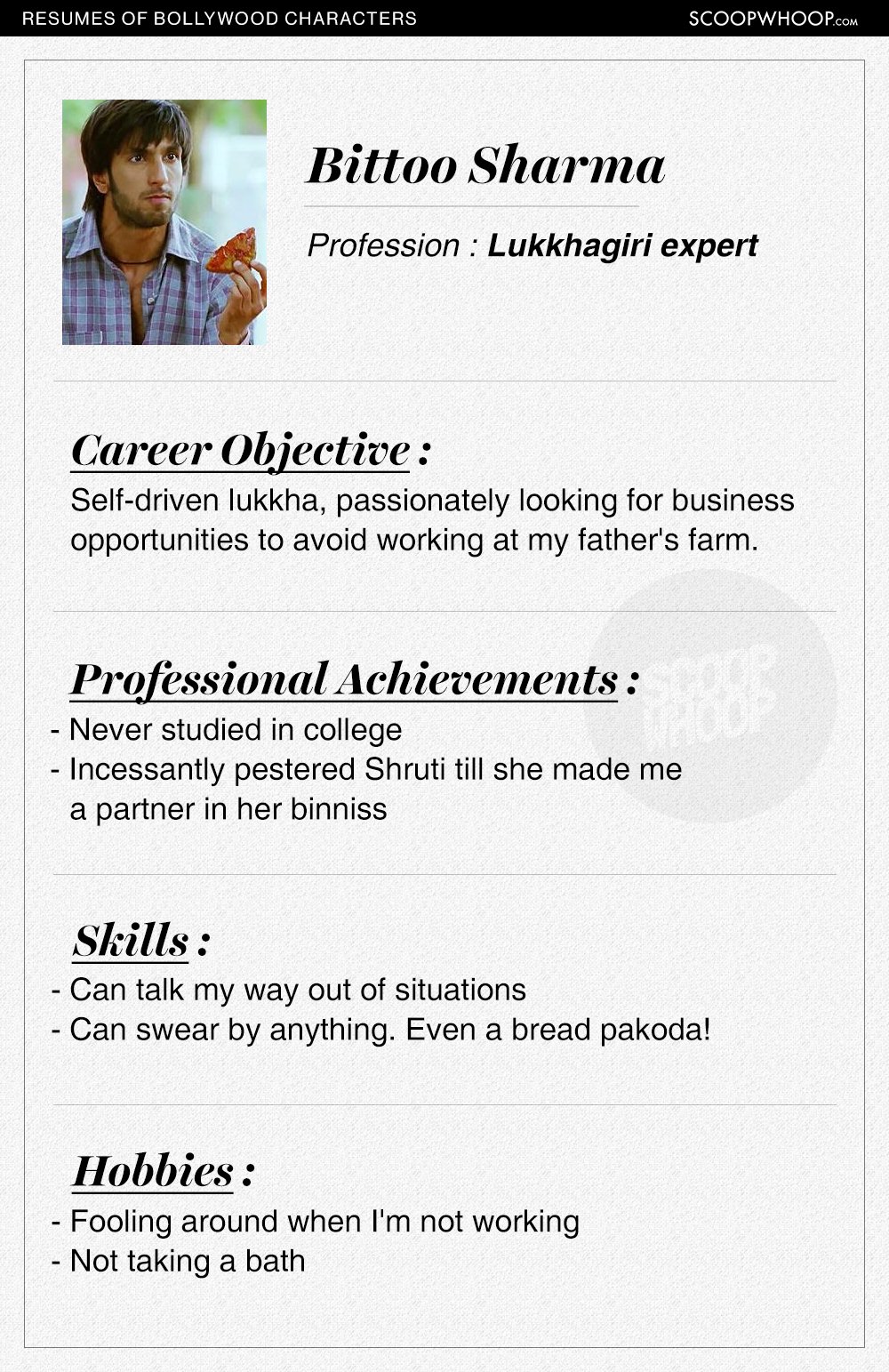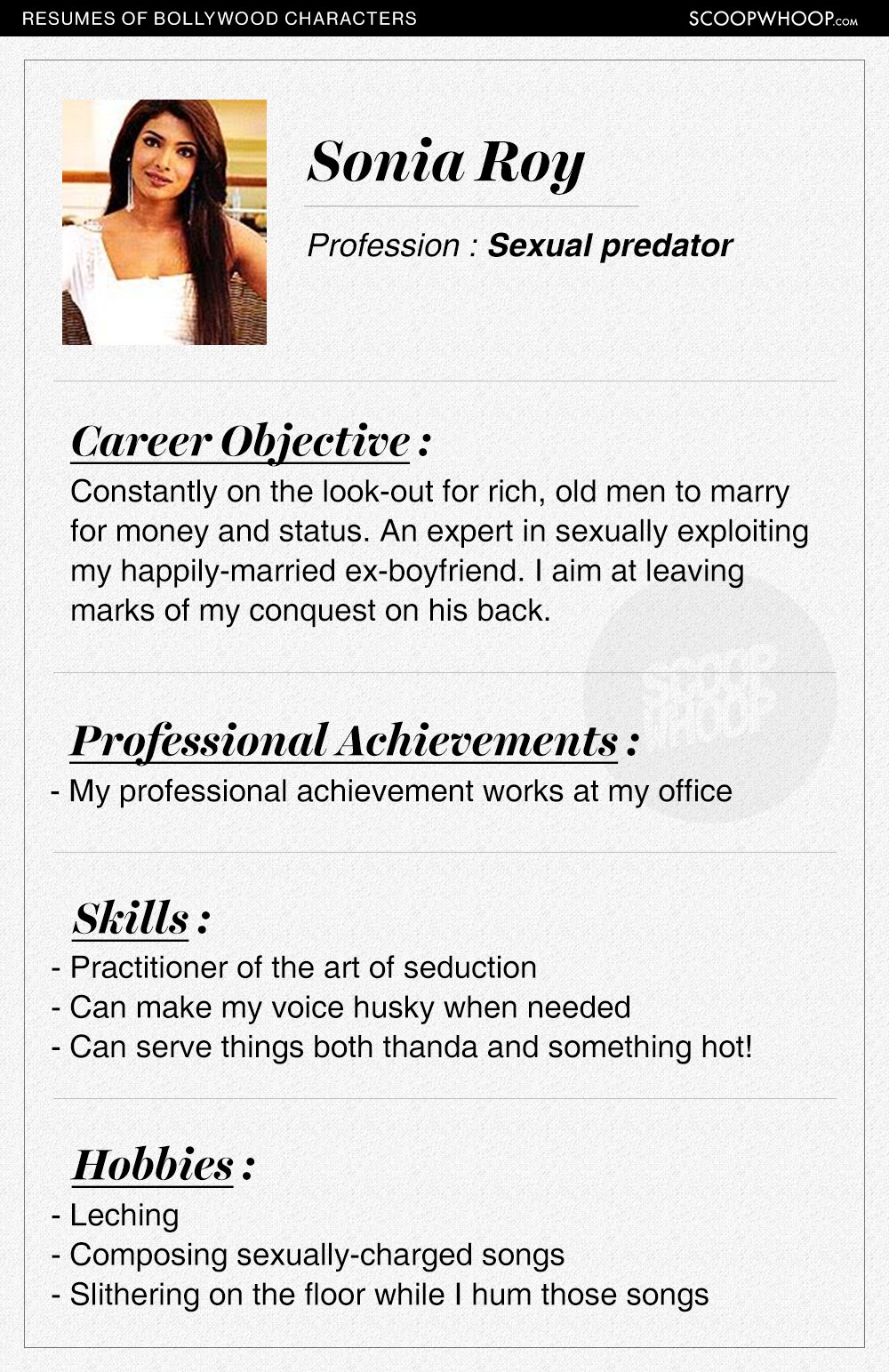 Was it way too honest? Thank your stars we're not writing your resume! 
Realistic designs by Utkarsh Tyagi