Bollywood might not always make the most inspirational cinema, but it does not fail to take inspiration from around the world. They've generally resorted to choosing hit movies from the west and remaking them scene to scene. Sometimes, better sense has prevailed and they have successfully adapted the story with an Indian context, like most of Mansoor Khan's movies.
Here are 23 movies which were brilliantly remade by Bollywood in spite of having major inspiration from films outside India.
1. Zinda-Oldboy
Taking inspiration from Park Chan-Wook's 2003 South Korean thriller, Sanjay Gupta glossed over the gore and nudity of the original. But what Gupta was more than capable in doing was capturing that feeling of dread and doom, which worked well for Sanjay Dutt who gave his career-best performance.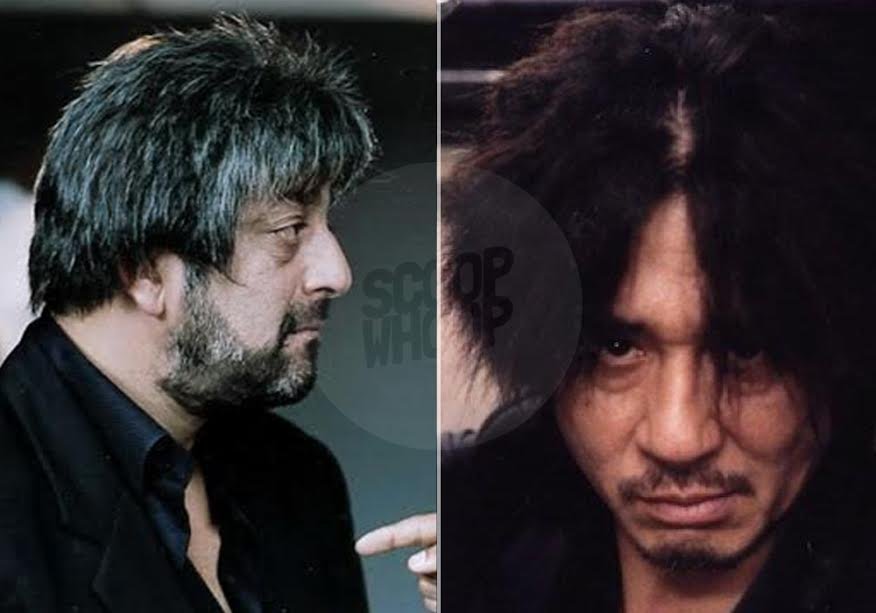 2. Kaante-Reservoir Dogs
Sanjay Gupta again, as he adapted Quentin Tarantino's Reservoir Dogs around a bunch of Indians settled in America, who plan to rob a bank. The Bollywood climax which sees the lead characters get into a Mexican standoff amongst themselves is one of the rare times when Gupta's movie one-upped the original.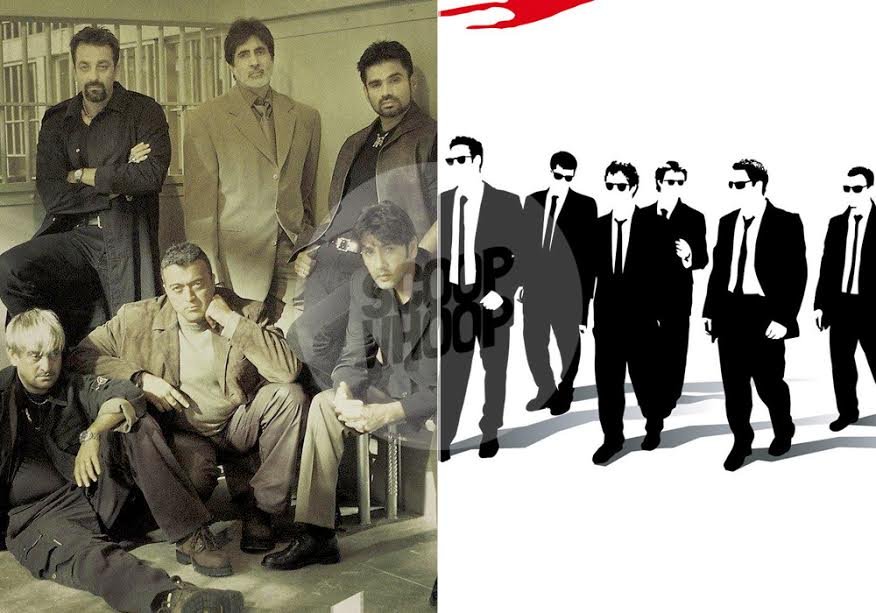 Check Out – Best Bollywood Remakes According To Reddit
3. Chachi 420-Mrs. Doubtfire
Adapted from Robin Williams' Mrs. Doubtfire, Kamal Haasan put together this laugh riot bringing with him gifted characters like Amrish Puri, Om Puri, Paresh Rawal and Nasser. This was a movie where he successfully indianised the plot of a divorced father dressing up as a nanny to see his daughter.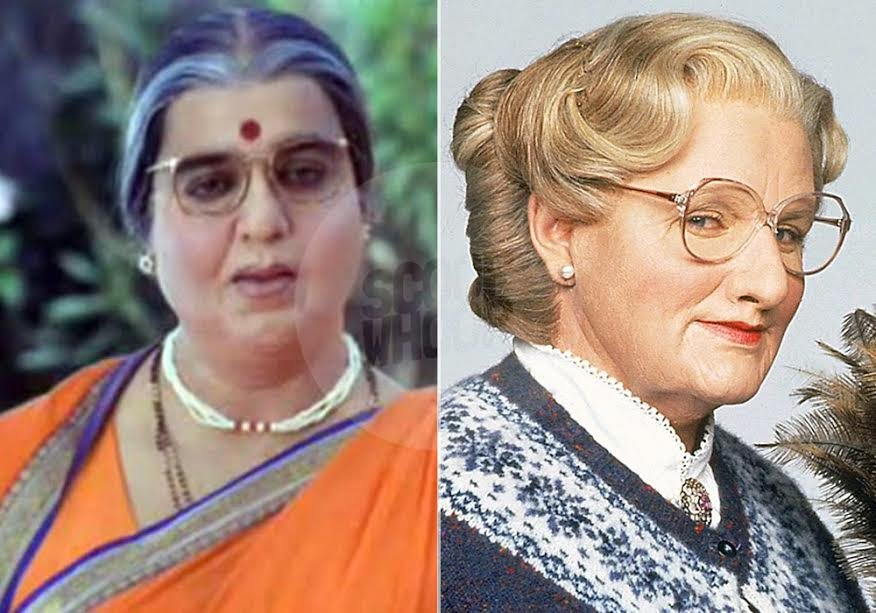 4. Sarkar-The Godfather
When Ram Gopal Varma was still sane. He beautifully adapted Copolla's saga about a crime family to Maharashtra bringing the real life father-son duo of Amitabh Bachchan and Abhishek Bachchan on screen. Ably supported by actors like Kay Kay Menon and Zakir Hussain, Abhishek Bachchan delivered a knockout performance closely modelled on Al Pacino's Michael.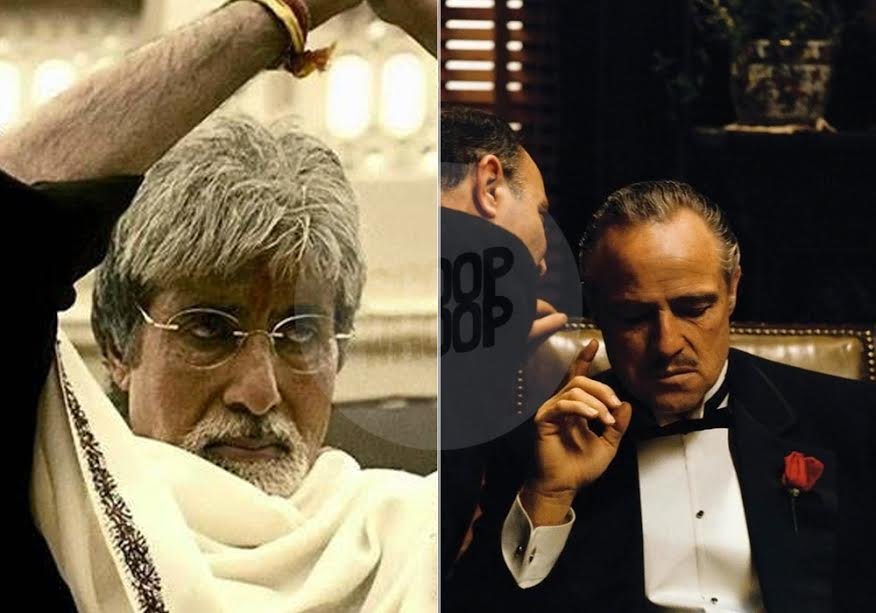 Check Out – Bollywood Films That Were 'Unofficial' Remakes Of Hollywood Movies
5. Sangharsh-The Silence of the Lambs
Jonathan Demme's classic crime-thriller became the inspiration for Tanuja Chandra's watered down but effective remake starring Preity Zinta, Ashutosh Rana and Akshay Kumar. Neither Zinta nor Kumar are able to match up to the brilliance of Foster or Hopkins, but Ashutosh Rana more than makes up for it, overpowering his counterpart of Buffalo Bill in the original.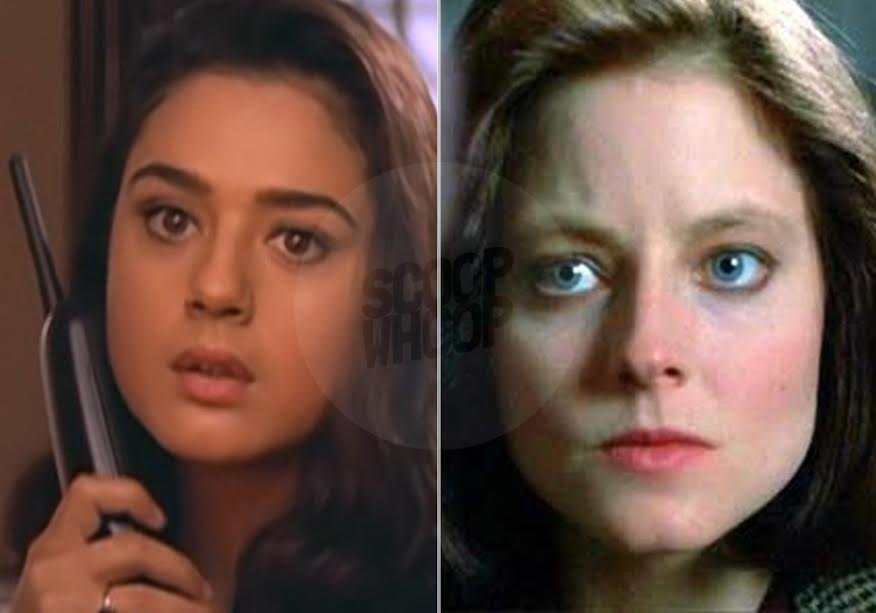 6. Baazigar-A Kiss Before Dying
A classic American noir released in 1956, the Hollywood version served as the inspiration for Abbas-Mustan's 1993 superhit. Paving the way for the new actresses Shilpa Shetty and Kajol, the movie established Shah Rukh Khan as an actor unlike any of his contemporaries of that time. And Bollywood also came up with a backstory for the dastardly acts of its protagonist.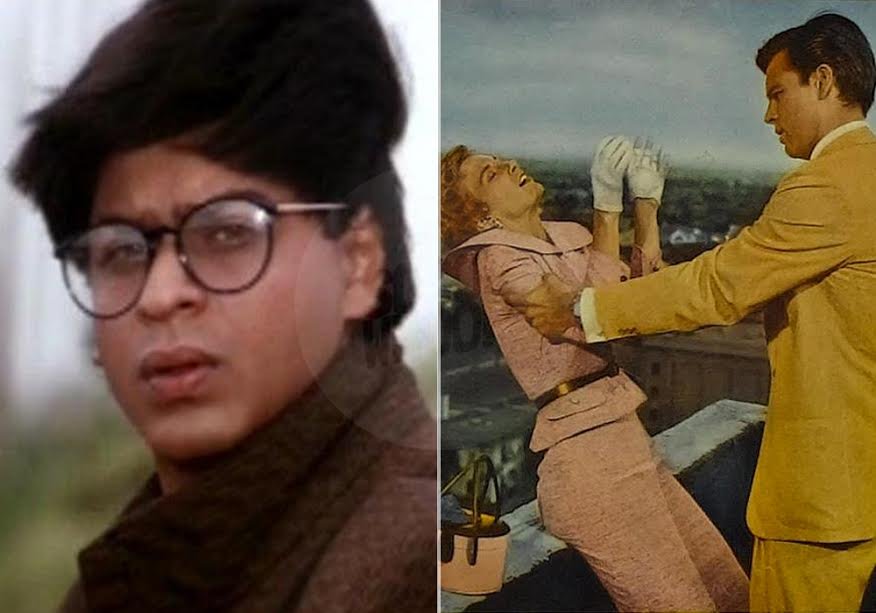 Check Out – Bollywood Remade Pakistani Songs 
7. Hum Tum-When Harry Met Sally
Written by Nora Ephron, the Hollywood version became the bible for boy-meets-girl romantic comedies. About a decade and a half later Kunal Kohli decided to follow it all too closely, giving it some Yash Raj depth as well. Charming performances by both Saif Ali Khan and Rani Mukherji, meant that the remake somewhat recreated the magic of its original.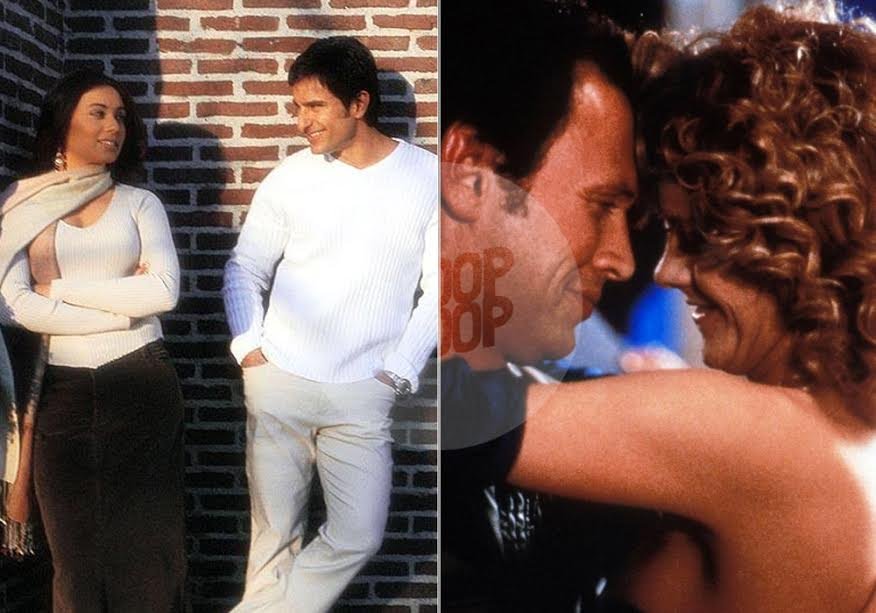 8. Satte Pe Satta-Seven Brides for Seven Brothers
The superhit starring Amitabh Bachchan, Hema Malini and his seven brothers copied the whole premise of the American musical from 1954. R D Burman's fantastic soundtrack coupled with Amitabh Bachchan's raging presence ensured that the movie didn't get lost in translation. Amjad Khan was the remake's Bollywood twist who was rather enjoyable to watch.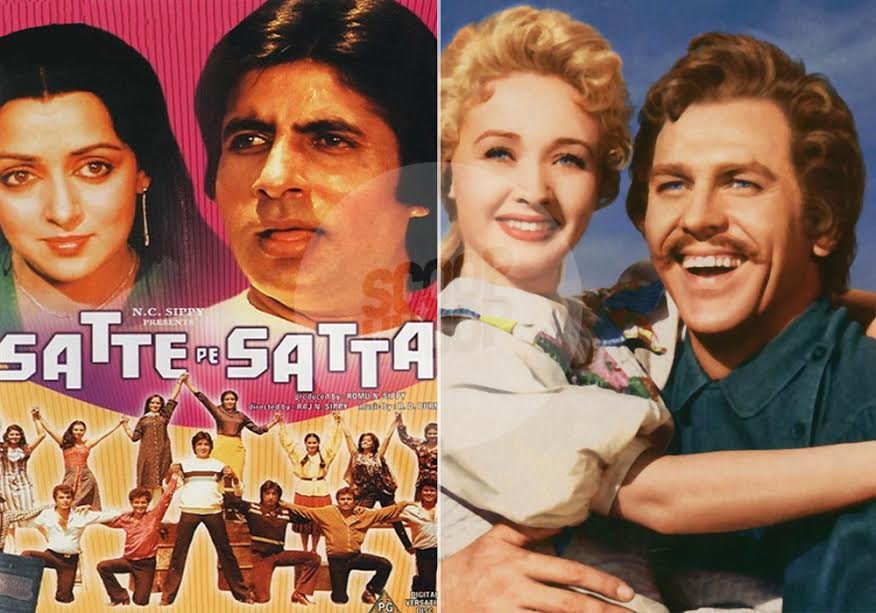 Check Out – Bollywood worst song remakes
9. Black-The Miracle Worker
Sanjay Leela Bhansali's remake was based on the 1962 biographical film which followed the life of American author Helen Keller and her tutor Anne Sullivan. Amitabh Bachchan played the role of the tutor in the Indian remake, where he educated Rani Mukherji's character even as he suffered from bouts of Alzheimer's. Bhansali did a pretty good job, even if he indulged himself a little too much.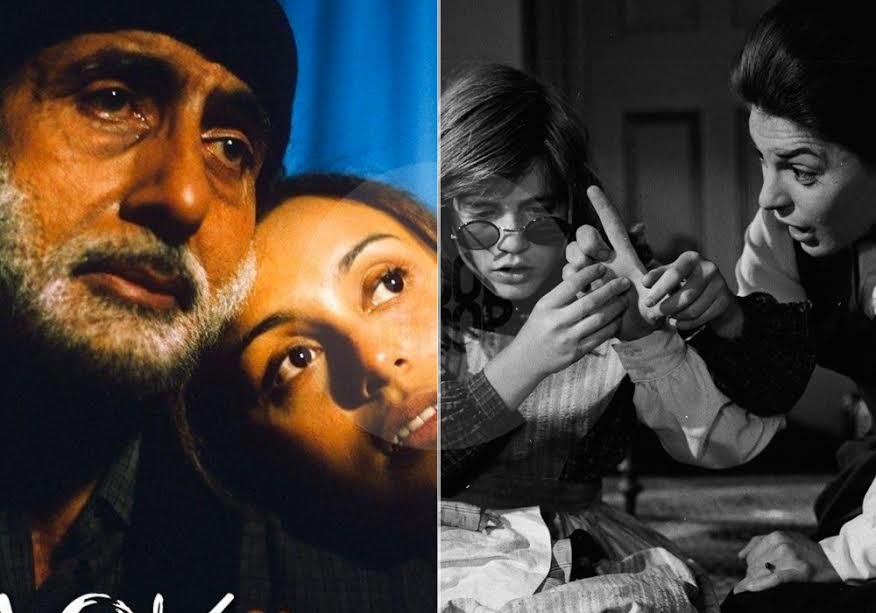 10. Jo Jeeta Wohi Sikander-Breaking Away
Mansoor Khan's coming-of-age drama featuring a young Aamir Khan, and the beautifully shot cycle race which forms the climax of the movie were all too inspired by 1979's Breaking Away. However, featuring blockbuster music including Pehla Nasha and a brilliant ensemble including Kulbhushan Kharbanda, Mamik and Deepak Tijori giving terrific performances, meant the remake was in good stead.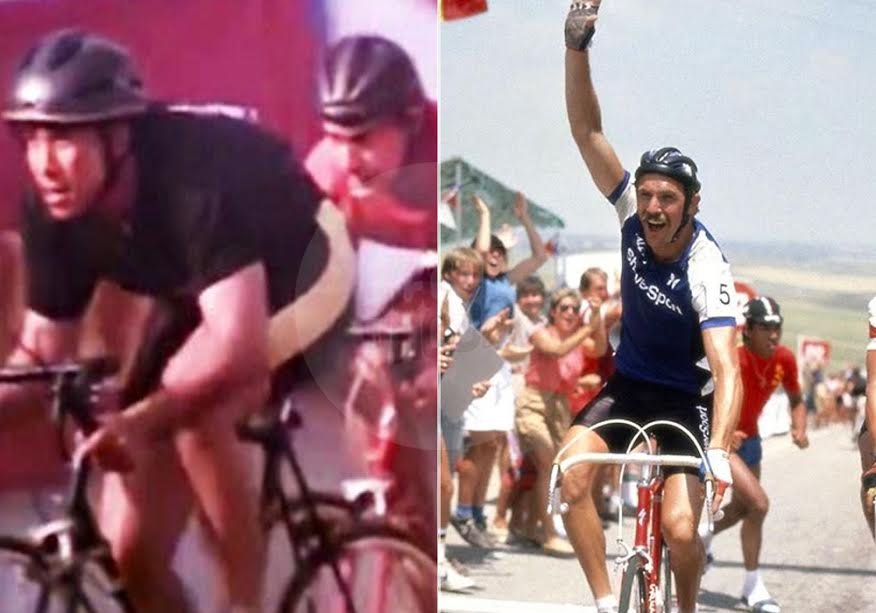 11. Akele Hum Akele Tum-Kramer vs Kramer
The Mansoor-Aamir duo were once again inspired by the Hollywood classic starring Dustin Hoffman and Meryl Streep. It won Best Picture and kicked off the first domino for Streep's score of nominations which she would receive in the following years. A court drama essentially, the Bollywood version managed to pack in plenty of background to both the parents before the finale took place.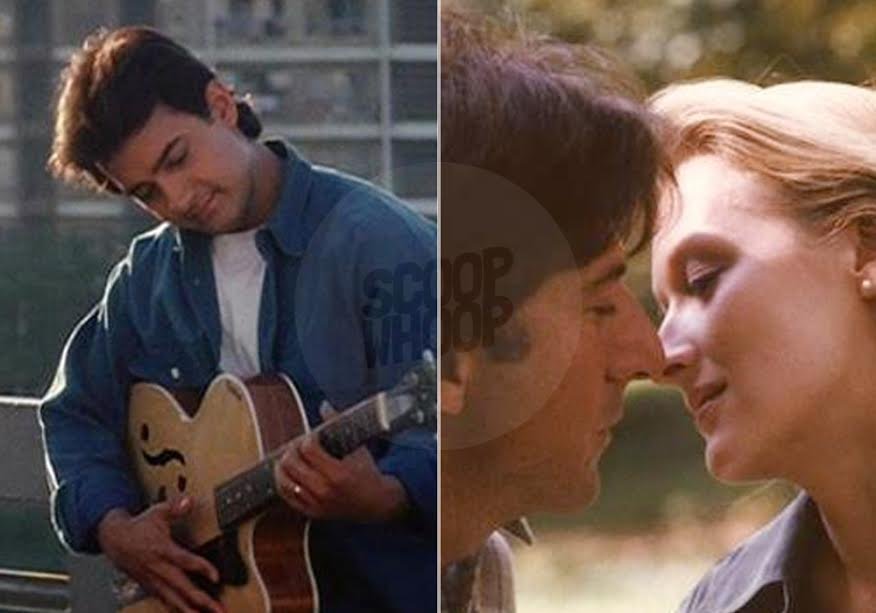 12. Ghulam-On The Waterfront
Aamir Khan again. Taking inspiration from the iconic performance by Marlon Brando, Aamir created a whole new street-slacker persona, who also trains as a boxer. The Bollywood version directed by Vikram Bhatt, does really well with the climax where the underdog takes on the main bad guy. Jatin-Lalit's brilliant soundtrack only uplifted this good remake.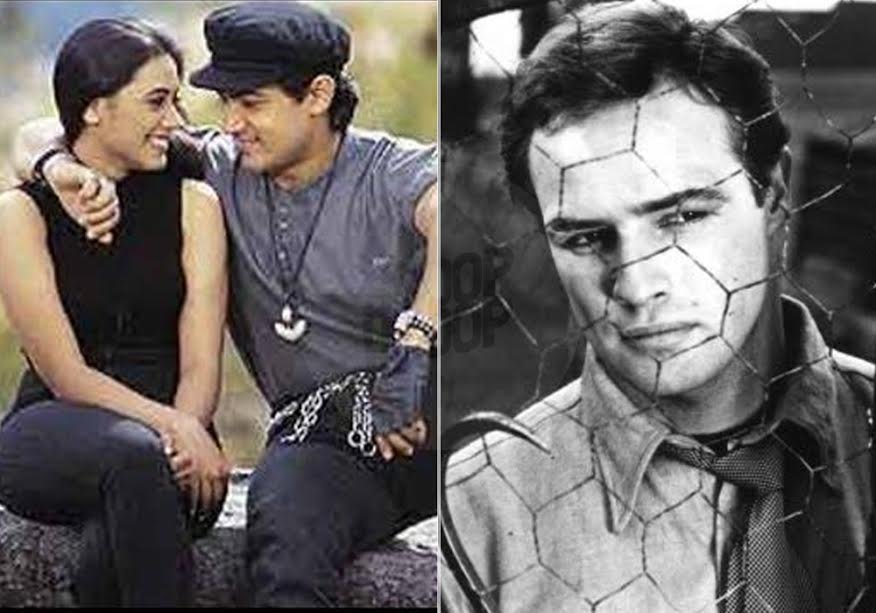 13. Ek Ruka Hua Faisla-12 Angry Men
Sidney Lumet's landmark courtroom procedural was remade very faithfully by Basu Chatterjee with splendid performances from actors like Pankaj Kapur and Annu Kapoor. The story in both cases follows 12 jurors and how a supposedly 'open-and-shut' case begins to unravel because of one dissenting juror.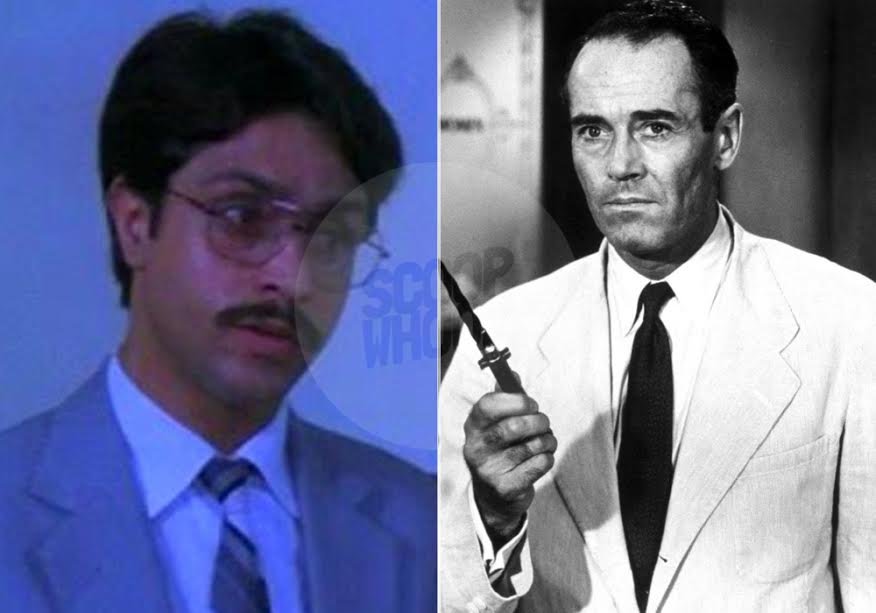 14. Josh-West Side Story
Mansoor Khan and his hattrick of remakes included adapting this Hollywood classic to modern day Goa, which saw the two rival gangs called Eagle and Bichhoo. The love track which formed the crux of the story, saw Chandrachur Singh and Aishwarya Rai crooning to Anu Malik's music.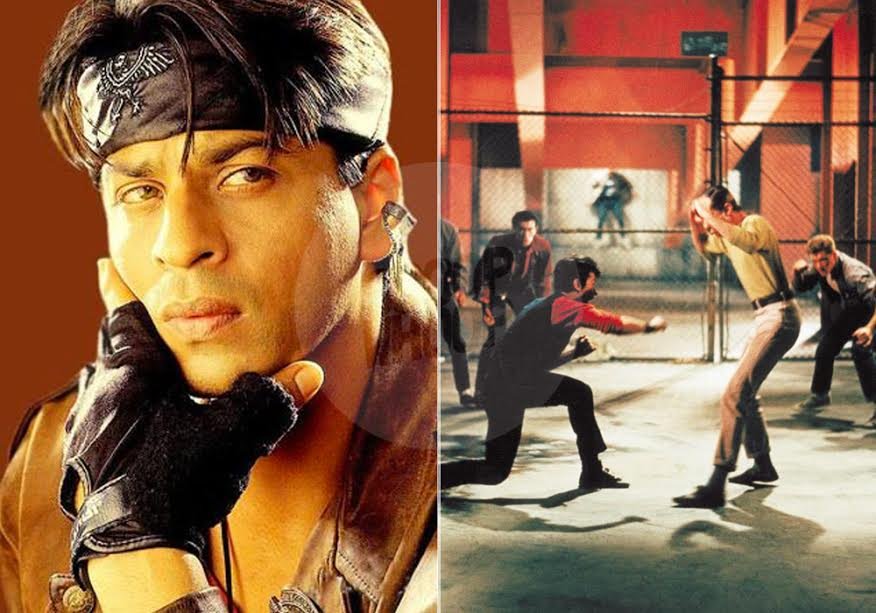 15. Life In A…Metro-The Apartment
Following the lives of a few select individuals surviving in a urban space, the Anurag Basu-film captured the New York-fatigue in Mumbai without making it too reverential. The Bollywood version again had some terrific music by Pritam and a cast comprising of performances from Kangana Ranaut, Kay Kay Menon and Irrfan. Out of the park!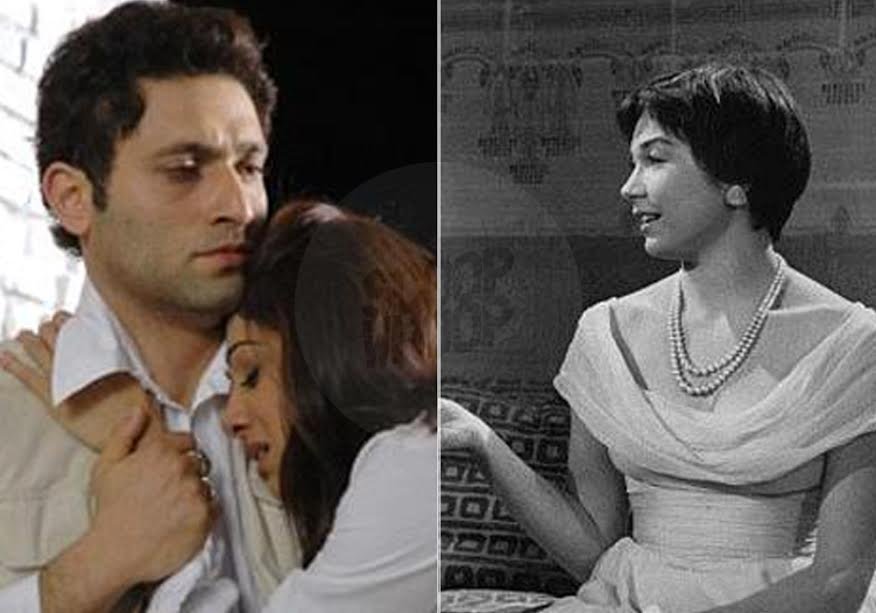 16. Manorama Six Feet Under-Chinatown
Navdeep Singh's brilliant remake of Roman Polanski's classic neo-noir, has all the qualities of its original. It is fiendishly clever, has an oustanding bunch of characters where no one is what they seem like. The cast including Abhay Deol, Vinay Pathak, Raima Sen and Kulbhushan Kharbanda are nothing short of stunning.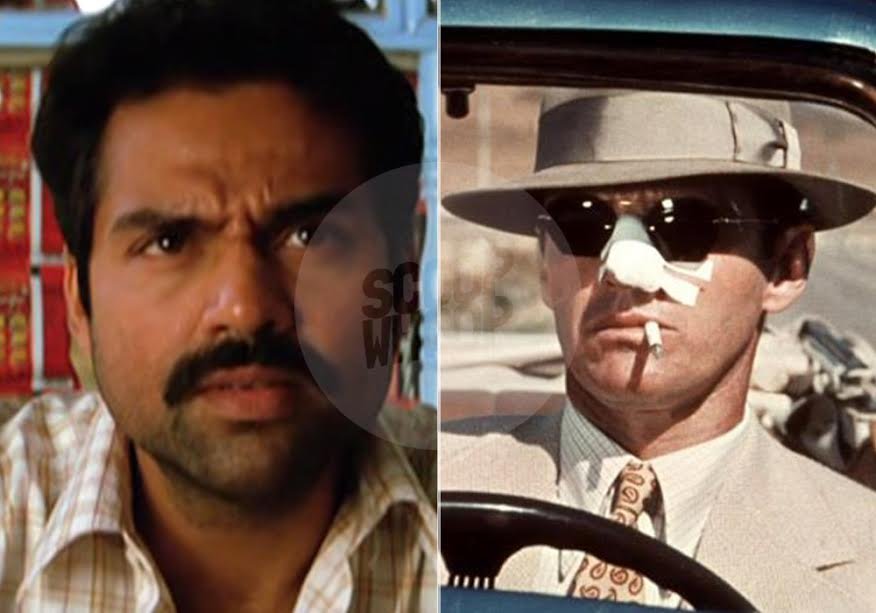 17. Shaurya-A Few Good Men
Matching up to Sorkin's machine-gun dialogue, Samar Khan's Shaurya was always going to fall short of its inspiration. However, putting aside the flaccid performances of Rahul Bose and Javed Jaaferri, the film is rescued by the quiet grace of Deepak Dobriyal and an explosive Kay Kay Menon. Menon manages the unthinkable by eclipsing Nicholson's stunning act.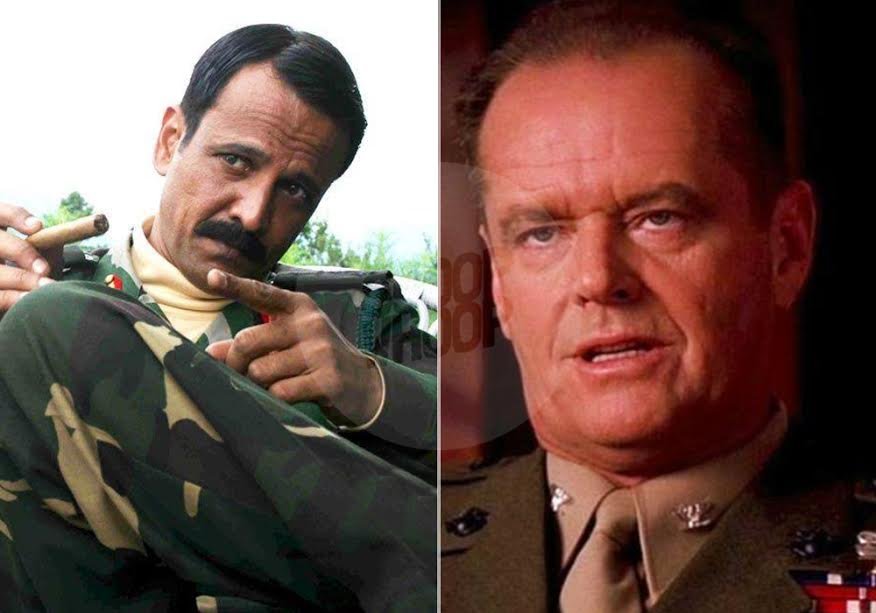 18. Deewangee-Primal Fear
Even though Anees Bazmee's Bollywood remake is stretched far beyond it should have, but it matches up to Edward Norton's ace performance thanks to a restrained, delirious Ajay Devgn. However, Akshaye Khanna is no match for his Hollywood counterpart, Richard Gere.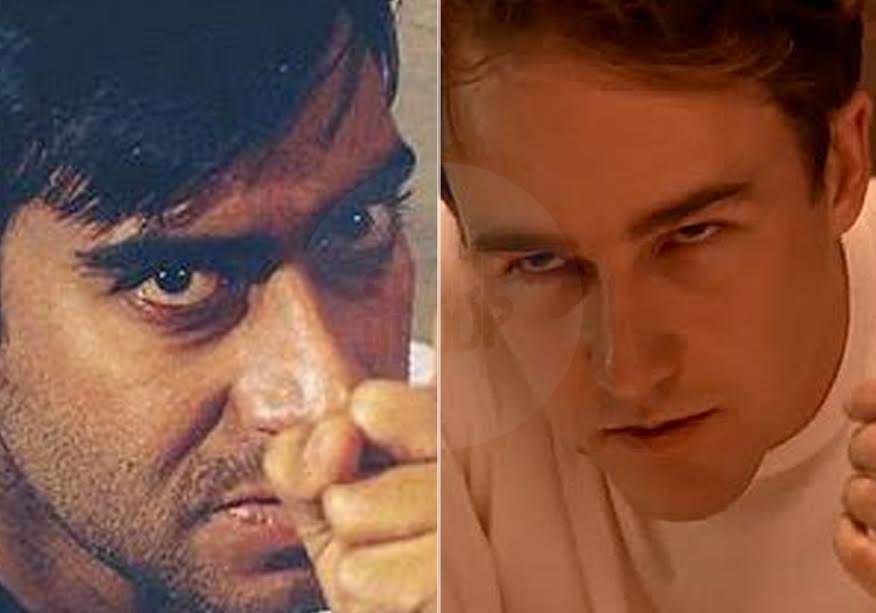 19. Phir Milenge-Philadelphia
Another Jonathan Demme film which served as an inspiration for Bollywood. Revathy changed the protagonist to a woman who when diagnosed with HIV, gets fired by her employers. Even though Shilpa Shetty and Salman Khan are no match for Tom Hanks (which won him Best Actor) and Denzel Washington, the movie has a quiet grace about it.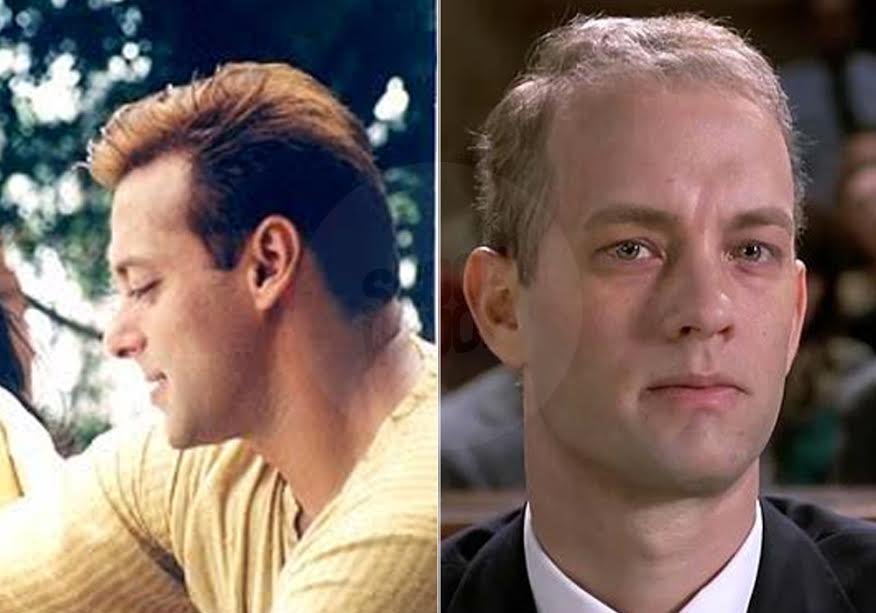 20. Musafir-U Turn
Oliver Stone's neo-noir western was adapted by who else but Sanjay Gupta. The Bollywood version starred a knife-wielding Sanjay Dutt with golden braces apart from Anil Kapoor, Sameera Reddy. The remake nailed the original's campiness and also featured brilliant music by Vishal-Shekhar.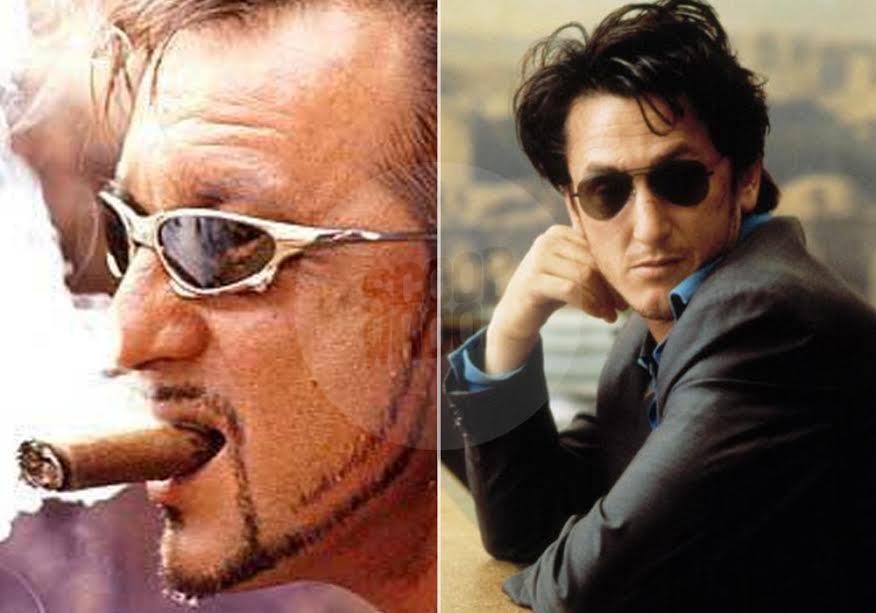 21. Sholay-The Magnificent Seven
Remaking Akira Kurosawa's Seven Samurai into The Magnificent Seven, it was that rare time Hollywood took inspiration and made a great western out of it. Ramesh Sippy, took the Hollywood version and made this epic remake with characters good enough for two-three films. Soorma Bhopali, Jailor saab, Jai-Veeru. Thakur and Gabbar Singh still live on even today.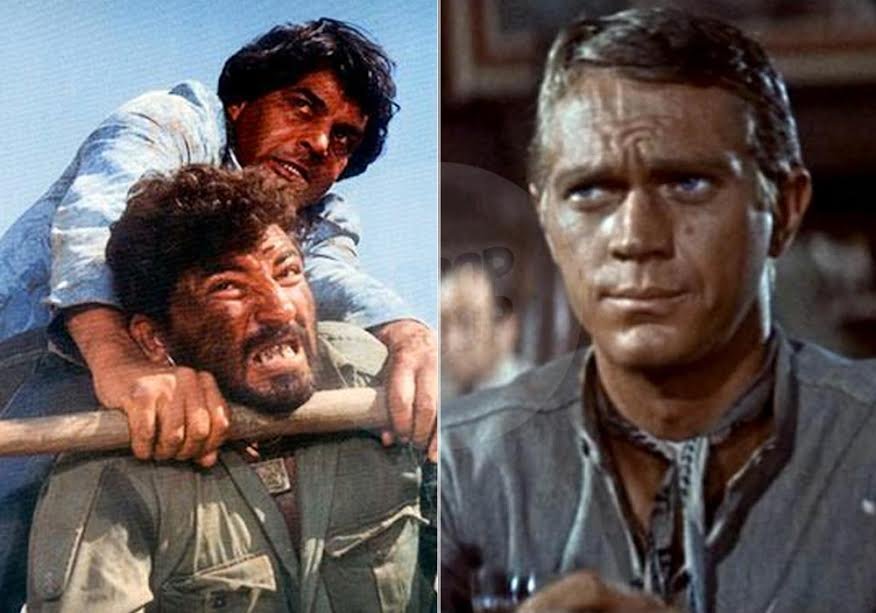 22. Bheja Fry-Le Diner De Cons
Vinay Pathak's brilliant performance as Bharat Bhushan meant that no one cared that the story was heavily 'inspired' from the French film. The Bollywood remake had a goofy sense of humour as embodied by the protagonist and Ranvir Shorey's character, which made the movie tick.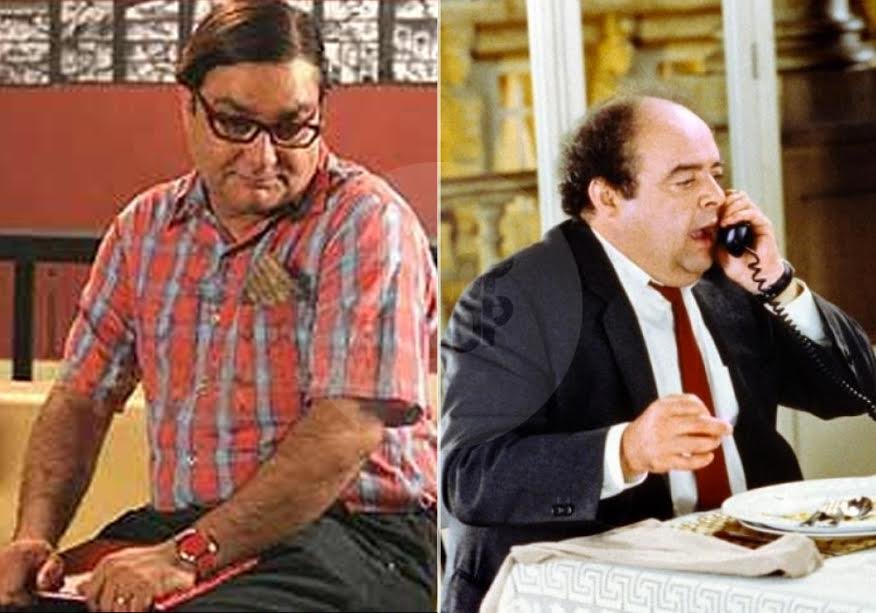 23. Aamir-Cavitè
Rajkumar Gupta's gripping thriller was based on a Filipino-American movie where an expatriate visiting his family is told his family is being held ransom. And they will be killed unless he obeys a series of instructions on the phone. Rajeev Khandelwal is brilliant as the protagonist in the Bollywood version of the story. Aamir contains a brilliant soundtrack by Amit Trivedi.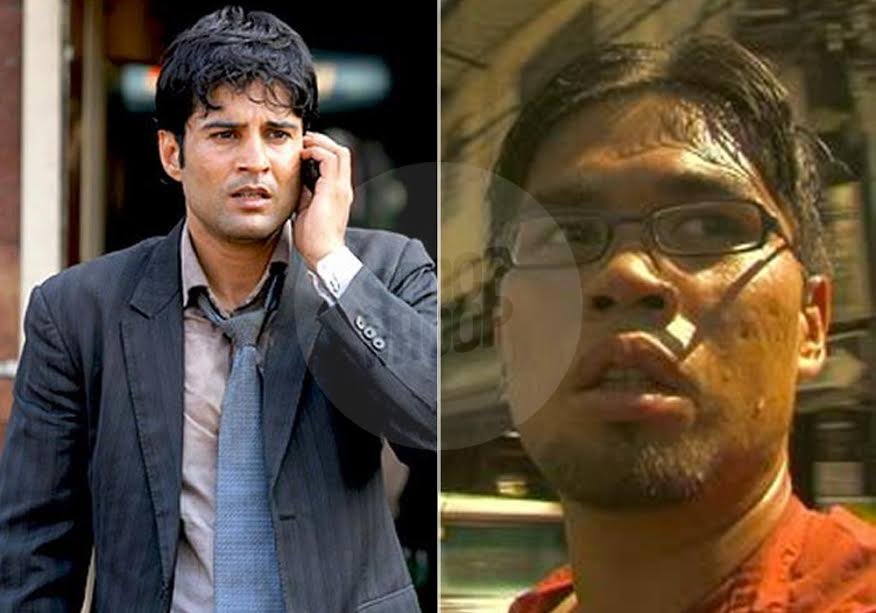 Well done Bollywood. Now, write some original scripts.